LOGAN SQUARE — Construction is finally underway on the John Pennycuff Memorial Apartments, an LGBTQ-friendly affordable housing complex that has been in the works for four years.
The seven-story project, at 2031-33 N. Milwaukee Ave., will bring 41 affordable housing units and 47 CHA project-based units to the booming Milwaukee Avenue corridor. All of the units will be marketed toward the LGBTQ community.
Mayor Rahm Emanuel visited Logan Square Saturday afternoon to help break ground at the complex, saying in a statement that it "represents the latest step in our mission to create affordable housing for all Chicagoans."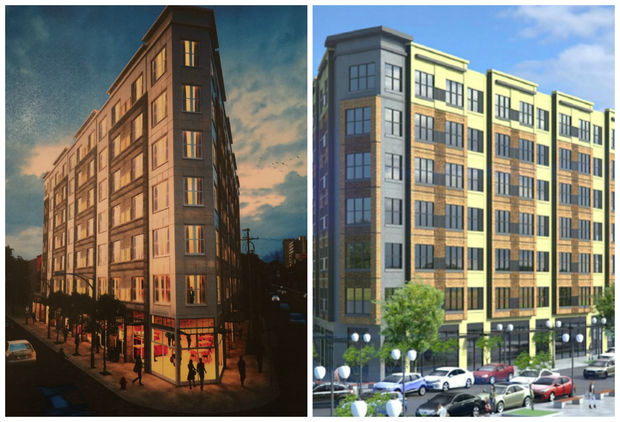 The mayor's appearance at the ceremony came a couple days after his office announced the creation of a new $30 million fund to help boost the construction of affordable housing throughout the city. It also came on the heels of a Tribune investigation revealing that Emanuel's affordable housing policies are falling short.
At the ceremony, the mayor was joined by Chicago Housing Authority CEO Eugene Jones, Jr., Ald. Joe Moreno (1st), whose ward includes the site, representatives from the development team, Metropolitan Housing Development Corp. and CSA Partners, as well as activist Robert Castillo. The project is named after Castillo's late partner, John Pennycuff, a longtime LGTBQ rights and affordable housing activist.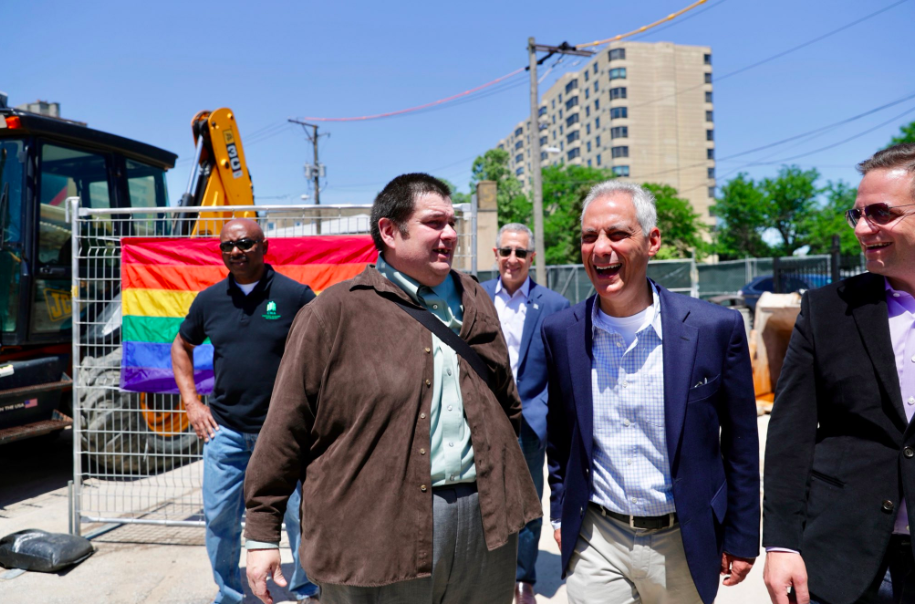 Pennycuff, who died in 2012, was a member of the Chicago Gay and Lesbian Hall of Fame and served on the Chicago Commission on Human Relations Advisory Council. The longtime activist "made a difference for all of Chicago," Moreno said in a statement.
The project is being funded with $16 million in city bonds and tax credits, plus $13 million in CHA funds.
Moreno first announced the project in May of 2016, though he said he helped come up with the idea about two years prior to that. Throughout the community review process, most residents  cheered the project, saying it will provide much-needed affordable housing to a neighborhood that is continuing to see rent hikes.
At a community meeting last year, Castillo said the project is a "desperately needed resource" in the neighborhood.
"One of the quiet secrets is there has been a thriving LGBTQ community in Logan Square," Castillo previously said.
"I like to call Logan Square a quilt. The gay parts of the quilt are in there. They may not stand out, but you know they're there. A lot of us have quietly integrated into the neighborhood. I think it's one of the beauties of Logan Square and at times a drawback."
The Pennycuff project is the second of its kind in the city behind the Town Hall Apartments in Lakeview. 
In addition to 88 housing units, the project will also offer 2,500 square feet of retail space.