HUMBOLDT PARK — Francisca Lino has experienced firsthand the trauma of being separated from her children because of her immigration status.
Ten months ago, the 50-year-old Bolingbrook mom moved into Adalberto United Methodist Church in Humboldt Park to avoid deportation.
The undocumented mother of six said the images – and sounds – of children being stripped away are heartbreaking. "I can understand how they feel, I identify with those mothers who are being separated from their kids," Lino said inside the Humboldt Park Church Tuesday.
"[My daughter] said she didn't want to live without me, and I can't imagine my life in Mexico without my kids," Lino said.
Over the weekend, photos of children being separated from their parents and housed in cages inside warehouses near the border sparked international outcry.
Since Attorney General Jeff Sessions announced the policy on May 7 more than 2,000 immigrant children have been separated from their parents while attempting to cross into the U.S.
Next week, Adalberto is bringing a resolution to Chicago's City Council, aimed at fighting the separation of families.
The church's pastor, Emma Lozano, who also runs Lincoln United Methodist in Pilsen, is calling for a national campaign to end the "massive separation of families happening at the border and on U.S. soil."
"These are human rights violations happening at the border —here in the United States," Lozano said. "These families are fleeing violence and assassination. They are looking for asylum. This isn't a picnic or an adventure for them. They are risking their lives, and this administration is using these kids as ransom so he can get his border wall."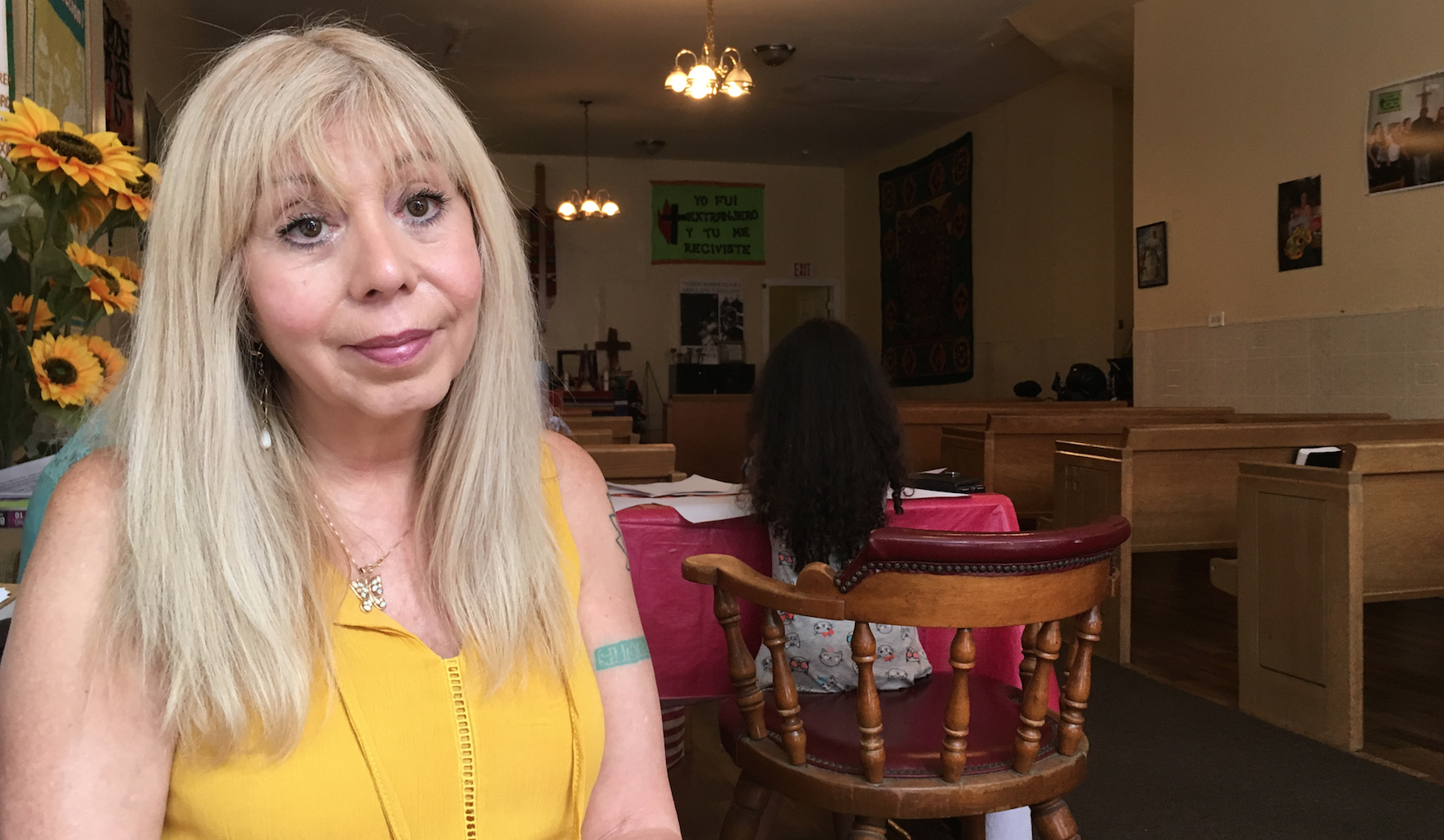 Erendira Rendon, Vice President of Immigration Strategy and Advocacy at the Resurrection Project, echoed that sentiment. She crossed the border when she was four years old with her mother, two brothers and extended families.
"The coyote told my mom to put me down, otherwise she'd get tired and left behind," she said. "My mom said when she set me down it was as if her soul left her."
"Now, seeing what's been happening at the border, it brought me back to my mom telling me that story," Rendon, a DACA recipient, said. "If it's painful for a mother just to put her child down, imagine what those mothers and children are feeling."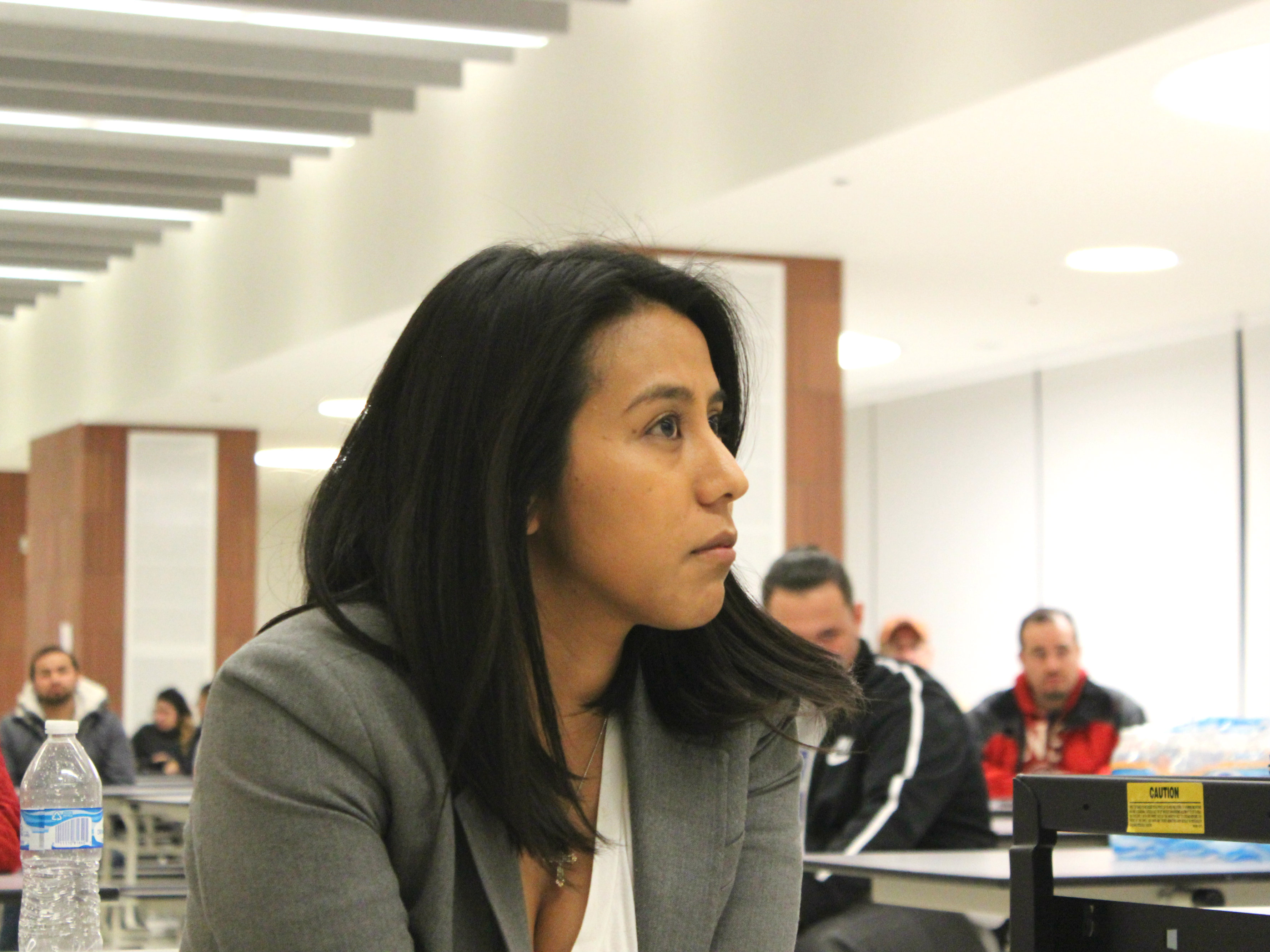 Cecilia Garcia has been navigating life after her undocumented husband was deported six years ago following a traffic stop. Since his deportation, she been volunteering with Familia Latina Unida/Centro Sin Fronteras, a Chicago-based organization that has fought for better schools and housing and against deportations, to help educate other people in the community of their rights.
"I want to be proactive and teach people that we have rights," Garcia said. "My number one job is to help keep families intact."
Her motivation to volunteer is to educate people about how the country's immigration policy is causing serious harm to families – even American ones.
"I never thought this would impact my family," Garcia said. "People think this doesn't impact American citizens, but I'm living proof. And there's over 3 million people in the same situation as my family."
While a large focus has rightfully been placed on the separation of children and their parents at the border, Lozano said thousands of children are also being separated from their families on U.S. soil every day. The resolution the church is backing aims to address that reality, she said. 
In a letter addressed to Jeff Sessions, 300 faith leaders across Chicago condemned the "inhumane practice separating children from their families" as a means to deter immigrants coming to the United States. 
Faith leaders will gather at St. Peter's Catholic Church, 110 W. Madison Street, at 10:30 a.m. Thursday to urge the government to stop separating children from their families.
"The families seeking asylum in the United States are fleeing political oppression, abuse, poverty and violence. They have made the wrenching decision to leave everything they know to seek a better life for themselves and their children," the letter reads.
Lincoln United Methodist Church, 2242 S. Damen Chicago, will dedicate their 11:30 a.m. Sunday service toward bringing attention to the separation of families, and will offer resources for immigrant families afterward.