PILSEN — For more than two years, Blanca Torres has fought to save the iconic St. Adalbert Roman Catholic Church from closing its doors. The lifelong Pilsen resident and parishioner can't envision the neighborhood without the church that's been a towering part of her life since she was a young girl.

Torres, the spokeswoman for St. Adalbert Preservation Society, a nonprofit challenging the Archdiocese of Chicago's decision to close and sell the property, said the group is committed to "keeping the site sacred" and functioning as a church.

Torres' fight to keep the church open is a personal one. Her parents pushed the church to institute Spanish Masses back in the '70s when St. Adalbert faced a possible shutdown because of a dwindling parishioner population, a majority of whom were Polish at the time.

"My father was heavily involved at St. Adalbert. After his passing, I looked at this as a fight to preserve his legacy," Torres said, fighting back tears. "It was very important to him, ergo, it's very important to me."

In this struggle, she hopes to help maintain the sense of community that her father helped cultivate at the parish.

For many lifelong parishioners, the closing of churches in the gentrifying neighborhood is more than just a loss of a physical temple, it signals an erosion of the neighborhood's support system that many Latino families in Pilsen have relied on over the years.

Torres sees the various churches in Pilsen as an anchor that united and shaped the identity of the neighborhood for decades.

Before the merger, St. Adalbert, 1650 W. 17th St., offered a meeting place for neighborhood groups, mentoring and homework services for youth, an annual community health fair and other services "that were useful to the community like Alcoholics Anonymous," Torres said. "These services went away two years ago."

"I think a lot of people think it's just Masses," Torres said. "It's a lot more than that. You make a community with your church. It's your network of people, it's your support system."

"When you lose those anchors, you lose those community ties, you lose that sense of togetherness," she said.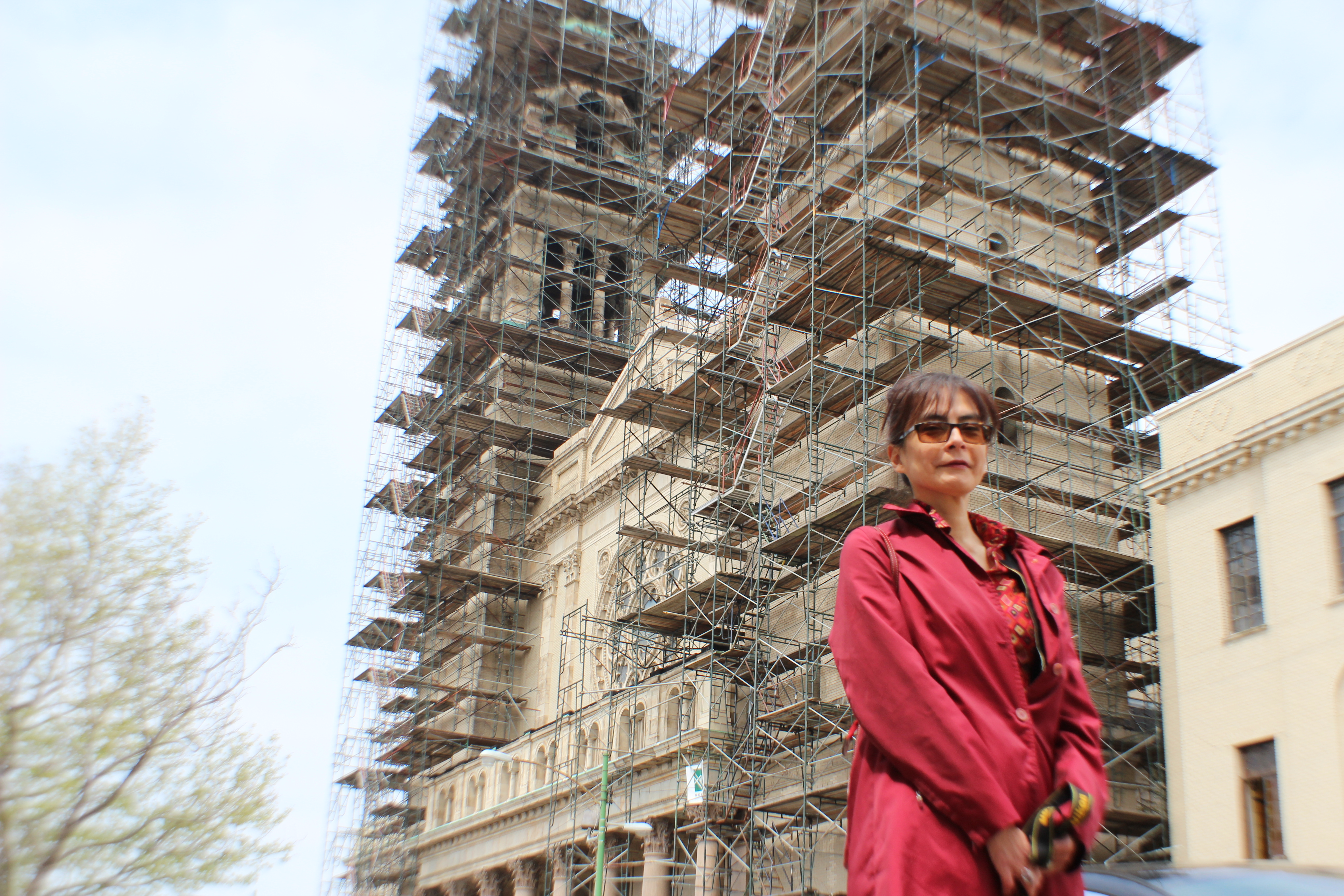 In 2016, the Archdiocese of Chicago announced it would consolidate six Pilsen churches into three. As part of the merger, St. Adalbert would close immediately, while Providence of God, 717 W. 18th St., and St. Ann's, 1840 S. Leavitt St., would become worship sites for other parishes in the neighborhood before ultimately ending regular church services.
They cited changing demographics, low Mass attendance and a decline in the number of priests as reasons for the reconfiguration.
In March 2016, St. Adalbert received a large donation from a parishioner who died, however, church officials said it wasn't enough to offset future maintenance costs and a declining number of Catholic parishioners.
The consolidation announcement was met with protests, and an appeal by the St. Adalbert Preservation Society has since made its way to the the Supreme Tribunal of the Apostolic Signatura in Rome, the Catholic Church's highest court.

In the appeal, the nonprofit argued the Archdiocese's planned sale of the church to Chicago Academy of Music violated canon law, while also arguing the parish maintained a strong community with no financial problems.
At some point, the deal to sell the church building to the Chicago Academy of Music fell through. "The contract with Chicago Academy of Music was terminated in 2017," Archdiocese of Chicago spokesperson Anne Maselli confirmed in a statement.
"Although there were many aspects of Chicago Academy of Music's plan that were attractive, the plan proved ultimately not to be feasible," Maselli added.
Masses at St. Adalbert will continue until further notice.
The Archdiocese "is committed to finding an alternative use for the church and property and will be soliciting proposals from a broad range of potential users," Maselli said. 
Despite parishioner opposition, regular church services at Providence of God came to an end last summer. St. Ann services will end in June, while the fate of St. Adalbert remains in limbo until the Vatican reaches a decision on the case this fall.

Torres, who lives a few blocks from the church, fears the Vatican will back the archdiocese's decision and St. Adalbert's will close. The church closing will have a resounding impact on the neighborhood and further fuel the changes affecting Pilsen, she said. 

"To me, it's very telling that both the consolidation of the churches and gentrification is happening at the same time," Torres said. "If [the churches] go away, the uniqueness of Pilsen gets lost."

"If you lose the people, you lose where those traditions and culture came from," she said. 

Silvia Espinoza, who attended Providence of God for 14 years before services ended last summer, has observed the impact the closings had on the neighborhood firsthand.
"Providence of God was flourishing as a parish; there was a lot of collaboration and work among groups within the community," the 34-year-old said.

Groups within the parish like the Guadalupanos, Groupo de la Virgen de la Luz, Nuevo Renacer, were actively engaging and growing the Providence of God community and were working to strengthen the parish spiritually and aesthetically, she said.

Nuevo Renacer, a group of fathers whose children were taking catechism classes, would volunteer on weekends to repair deteriorating staircases at the church.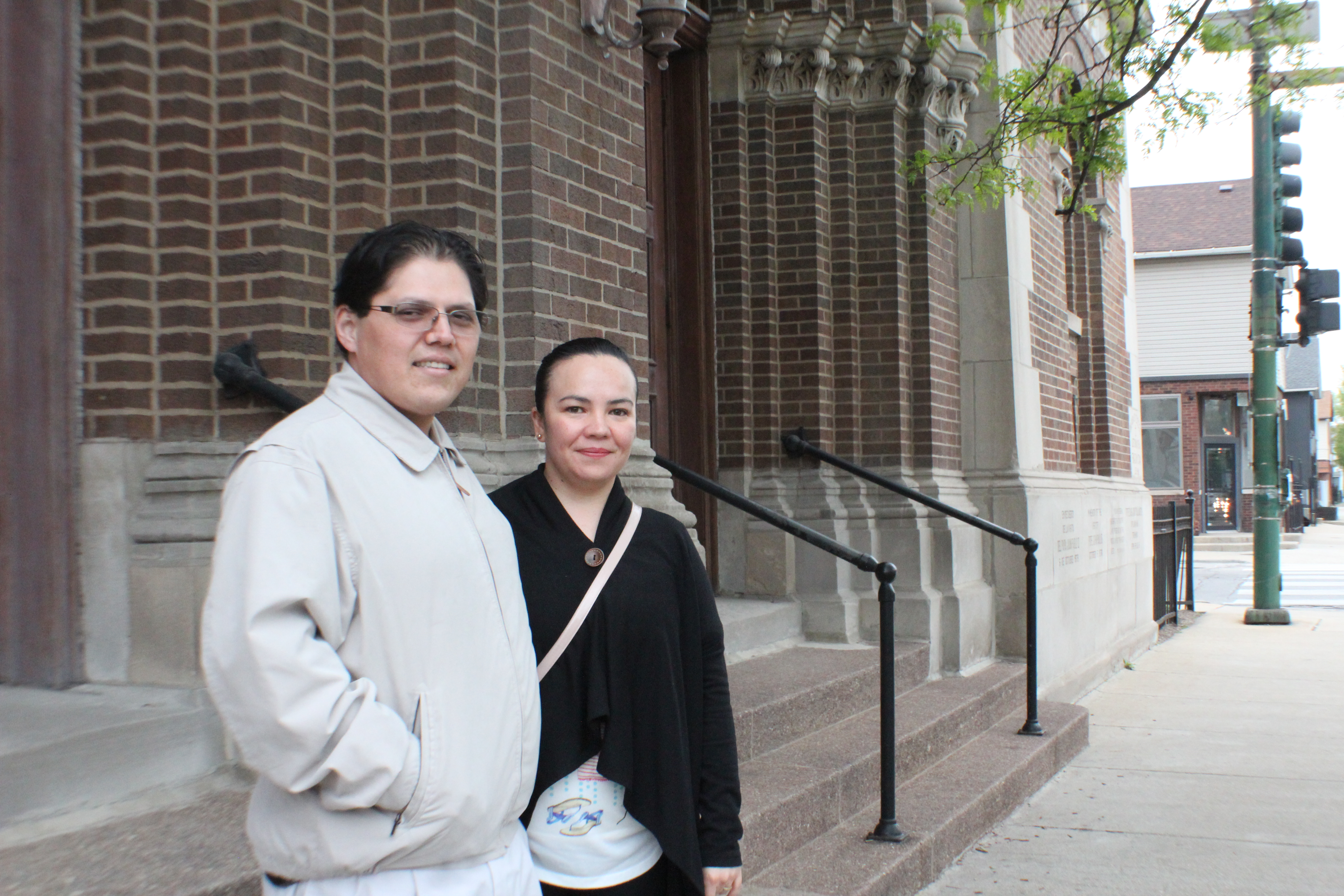 After the merger announcement two years ago, Providence of God parishioners felt betrayed, Espinoza said. The Archdiocese of Chicago "didn't talk to the parish, or ask for our opinion or thoughts," she said. "After that announcement, everyone dispersed… It was devastating."  

Espinoza, who played in the church band with her husband and mother, said many parishioners invested time, money and effort to maintain the parish over the years.  "A lot of people would say they left their heart there," she added.

Younger parishioners have had an easier time transitioning into St. Procopius community, but that hasn't been the case for older parishioners of the church, Espinoza said. 

"Many of the Providence of God parishioners, especially the older parishioners went to St. Procopius but they didn't like it. They didn't feel welcomed."

"St. Procopius has their way of doing things. Everyone has their style, their way of organizing, and so many of parishioners from Providence of God felt left behind. Many have either stopped going to services or have gone to other places altogether," she said. 
Espinoza and her husband, Daniel Roman, understand the frustrations that parishioners feel, but they view the consolidation as an opportunity to cultivate an even stronger parish. "If people work together, it's going to be strong," Roman said. "If we don't learn to work together, it's not going to work."

But not all Providence of God parishioners are so optimistic. Asurio Martinez, 61, who now lives near Midway, would make the trip to the church every Sunday and for special events "because of the welcoming community."

Martinez was part of Groupo de la Virgen de la Luz at the church which included parishioners from Pueblo Zaragoza, a city in Central Mexico. Providence of God opened its doors and incorporated their traditions and allowed for the group's statue of Our Lady of Light to be displayed on the walls of the parish, he said. 
"We found a home within Providence of God," Martinez said.

Since the church services ended, he doesn't attend St. Procopius or travel to Pilsen as regularly. While the group still tries to gather to offer each other support, the sense of community has faded.

"We still meet up from time to time but it's not the same," he said. 

Although regular services have ended at the church, St. Procopius has allowed for Providence of God to be used for special occasions that include weddings, funerals and wakes. 
Losing Community Space
The Resurrection Project, a housing nonprofit in Pilsen that serves thousands across the city's South Side, was built by Pilsen's faith leaders to address community problems. 
In 1990, six neighborhood parishes raised seed money to  launch the organization that aimed to address the "blight, violence, and neglect they saw on their blocks," according to the nonprofit's website.
The Resurrection Project is supporting said the St. Adalbert Preservation Society's effort to save St. Adalbert Church, Resurrection Project leaders confirmed. 
"We support [St. Adalbert Preservation Society's] efforts to preserve St. Adalbert — it is an asset to the community," a Resurrection Project spokesperson said in a statement. 
The faith community in Pilsen have often teamed up to create a support system for Pilsen families, especially immigrant families. Last year, three parishes in Pilsen worked together to sign up U.S. citizen parishioners to care for children if their parents were detained or deported.
St. Paul, St. Procopius and St. Pius also organized a rapid response team at each parish to help educate immigrants of their rights, provide access to legal protections, alert the neighborhood about deportations and lead protests against arrests.
Byron Sigcho, executive director of Pilsen Alliance, said the churches have played an integral role in in the neighborhood. In addition to the annual community events like Via Crucis,  the Living Stations of the Cross procession which brings thousands of Catholics to Pilsen on Good Friday every year. The churches have helped provide essential community resources, he said.
The closings will disrupt valuable immigration services, places of sanctuary, soup kitchens and other valuable services the community relies on, Sigcho adds.
"We are also losing community spaces," Sigcho said. "In the past, organizations have gathered in these church basements, and those gathering spots will be lost when these churches close."
Sigcho is concerned whether these properties will be repurposed with the neighborhood's needs in mind.
While the consolidation was met with contention, Anne Maselli, the spokeswoman for the archdiocese, said that the archdiocese "sees great value and opportunities for all parishioners in combining the strengths, talents and traditions of our Pilsen parishes."
The archdiocese will work to find "alternative uses" for church properties that are no longer in use, Maselli wrote in an email. 
"We are committed to continuing to work with the community to ensure their needs are met," she said.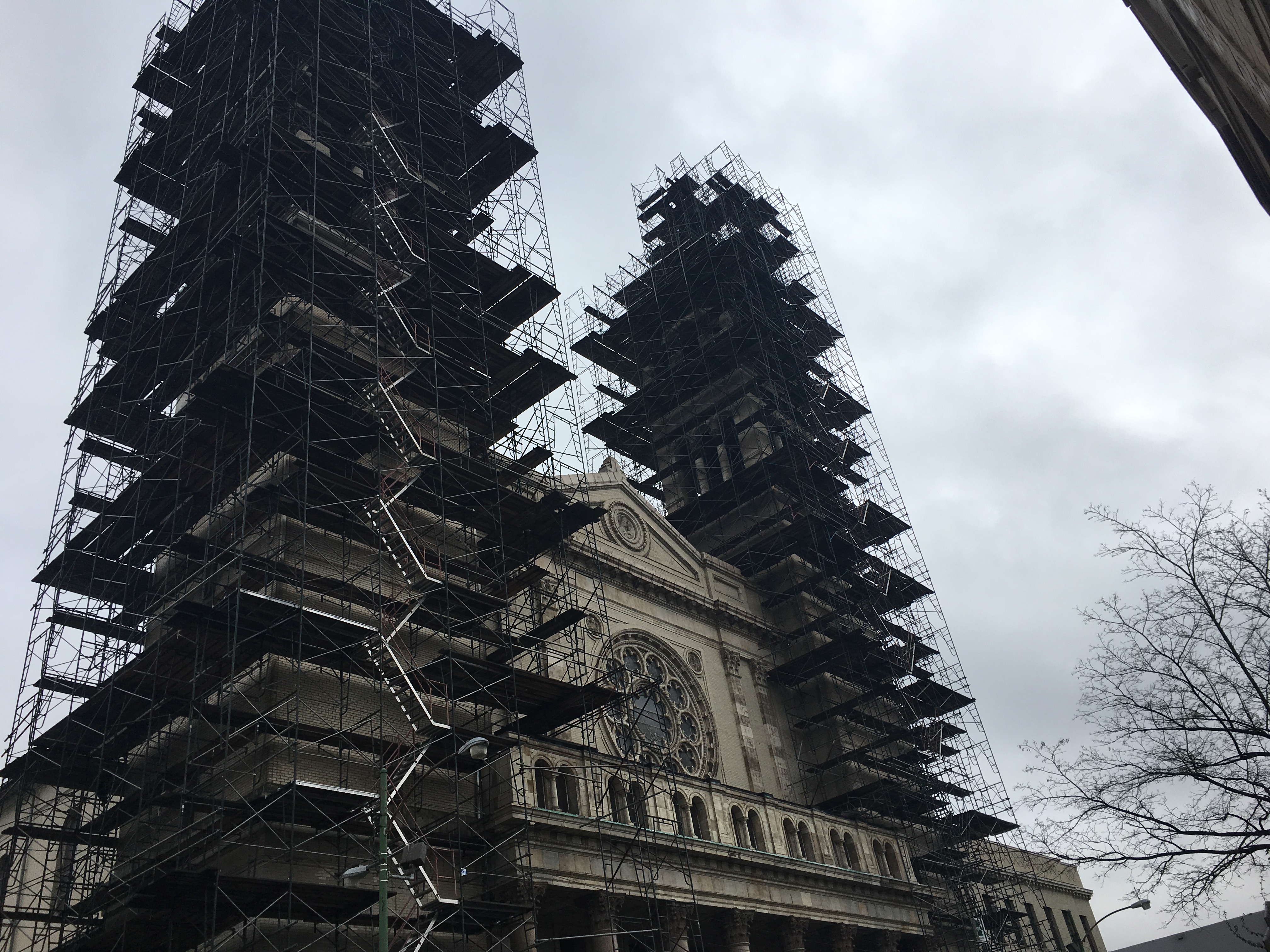 "People stopped showing up"

Roughly 60 parishioners scattered throughout the pews of St. Ann Catholic Church during a Sunday service in early May. The sounds of footsteps of small children running in between pews mix with readings of scripture that reverberate within the walls of the mostly empty church.

Mona Sanchez, 58, who grew up down the street from the church has been attending St. Ann with her family since she can remember.

"Over the years, there has been fewer people coming to church," Sanchez said. "It's mostly older people now, not as many young kids."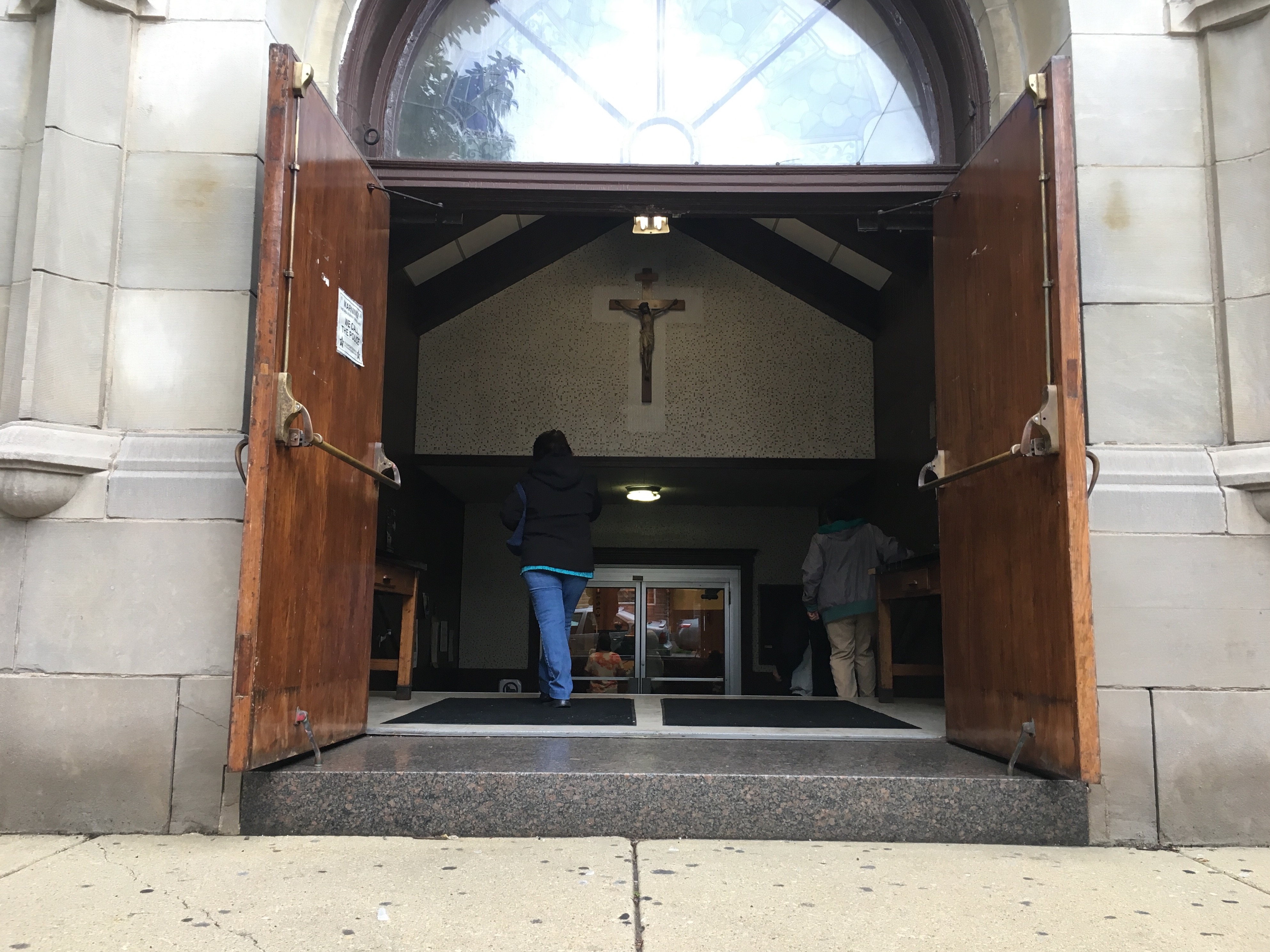 Pilsen resident Alex Acevedo has noticed the dwindling number of people as well, but the longtime parishioner said a significant dropoff in Mass attendance occurred following the 2016 announcement.

"When we found out the church was closing it hit us hard, to the point that people stopped showing up," he said.

Parishioners withdrew from the church knowing a closing was imminent, he adds.

To Acevedo, St. Ann's is more than just a place to worship. "It's part of my family; it's part of my culture," he said. 

While he ponders the impact of the closings, Acevedo said he won't lose faith and will transition to St. Paul's. But he worries the merger will affect the "closeness" he'll have with the church moving forward. 

"At this point, I'm 32. I can start over but it's emotionally going to take a lot," he said. 

Acevedo, who still attends St. Ann's, remembers the days where the church had a more influential presence in Pilsen. Acevedo recalls growing up in the church, being an altar boy, attending grammar school at St. Ann and one his favorite memories — participating in a soccer tournament against other Catholic schools in the neighborhood.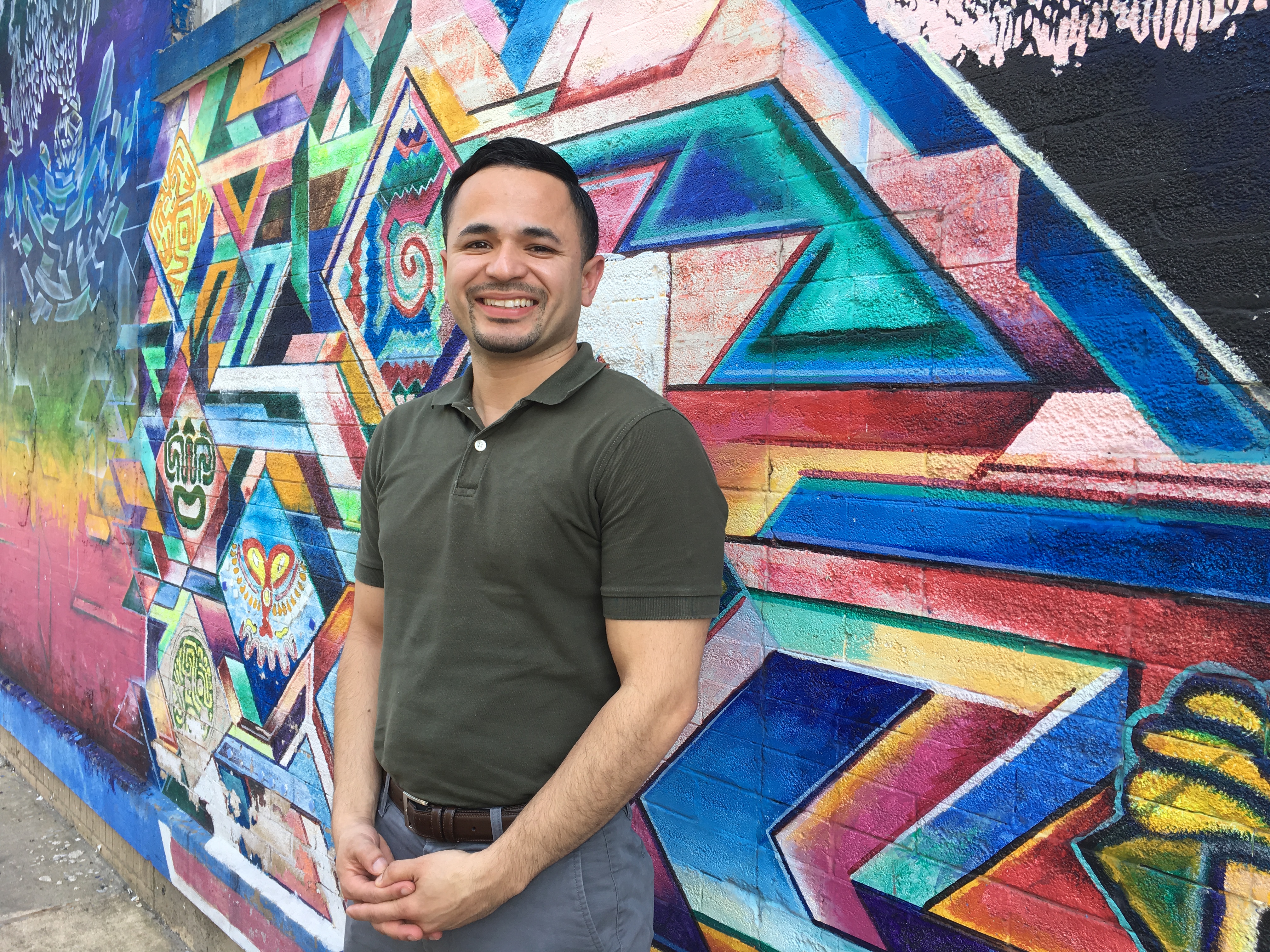 "St. Ann was not just a church," Acevedo said. "They participated in festivals, in the local Boys and Girls clubs, and in the local art district," Acevedo said. "They had more engagement within the community."

But that participation significantly scaled back in the last decade, which Acevedo said is largely due to a decrease in families in the neighborhood — a product of urban displacement that he said, in part, has played a significant role in reshaping Pilsen's culture. 

In a 2016 study, University of Illinois at Chicago professor John Betancur and grad student Youngjun Kim found that while Pilsen remains majority Hispanic, more than 10,300 Hispanic residents had left the neighborhood between 2000 and 2010, a 26 percent drop.

From 2000 to 2010, Pilsen's population plummeted by nearly 15 percent. The biggest drop —41 percent — was in the number of families with children living in the neighborhood.

With fewer families in Pilsen and the closing of these churches, Acevedo fears Pilsen's cultural identity is gradually disappearing.

"The way Pilsen is going, the culture and traditions, [of our people will] just be represented in a mural or painting at the Mexican National Fine Arts Museum in 10 years," he said.

Acevedo believes there may still be an opportunity to save the church but it would require people filling the pews of the parish.

"If you want to help save St. Ann, you have to go to church," he said. "You can scream and shout, and try to create a social media revolution but nothing can save it unless you're physically present."

A Second Home

Alicia Torres, 82, scanned a photo collage in the family's living room that has remained on display since her 80th birthday.  "Here is where me and my husband celebrated our 25th wedding anniversary at St. Adalbert," Alicia said with a smile.

In another photo, she's smiling with Cardinal Francis George during the early years of Via Crucis in Pilsen. A majority of the photos of her family celebrations — baptisms, weddings, anniversaries — were taken at St. Adalbert.
"So many memories, I don't want to take it down," she said of the collage, her eyes fixed on the mementos.
Before becoming a parishioner, Alicia admired the church from her home across the street when she and her husband Ramon first arrived to Pilsen from Mexico in 1964. In those days, the family attended services in the basement of St. Pius before St. Adalbert offered Spanish Mass. In the early 70s, Torres and her husband were among Pilsen residents who successfully fought for Spanish services to be instituted at St. Adalbert.
While her daughter, Blanca, is leading the fight to preserve St. Adalbert, Alicia has been doing her part as well. Since the consolidation announcement, Alicia and a group of current and former parishioners hold vigils every Friday night inside the church's chapel. 

"It started because we wanted to pray to St. Adalbert to help us find a solution so they don't close our church," she said.

Every week 10 to 20 former Polish parishioners join them to pray that St. Adalbert Church is spared, she said. 

"They don't live in Pilsen anymore," she said. "They live far but they still come and pray the church stays open."
For Alicia, St. Adalbert is more than just a place of worship, it's a place where she helped cultivate a lively, supportive community.

Over her 40 years as a parishioner, Alicia volunteered her time teaching catechism classes, organizing and assisting with events like the annual Via Crucis. She devoted countless hours for the betterment of the parish, and lived out significant events from her life inside the walls of the church.

"I say it's my second home," said Alicia, who used to attend Mass daily at St. Adalbert. "It's where my daughter was married, where all my grandchildren were baptized. It's where we had my husband's funeral."

She credits the church and St. Adalbert community — people she considers among her closest friends — with helping overcome her husband's passing and other trying times. The community bond is something she fears will be lost if the doors close for good.
"St. Adalbert is part of my story, it's part of so many peoples stories," she said, fighting back tears. "We've lived many, many happy moments, and some difficult moments, too. But as a parish we have overcome so many things together. … We give each other our hands."

Every Sunday when she attends Spanish Mass at St. Adalbert, she feels overjoyed to see families with young children filling the pews. And while the fate of Saint Adalbert hangs in the balance, Alicia heads to the chapel with her daughter every Friday and prays.
"We're still here," she said.