This spring, Block Club Chicago—Chicago's nonprofit, reader-funded
newsroom dedicated to delivering essential coverage of the city's diverse
neighborhoods—is hosting our annual spring gala in celebration of our
five-year anniversary.
We invite you to celebrate with us by sponsoring our Spring Gala.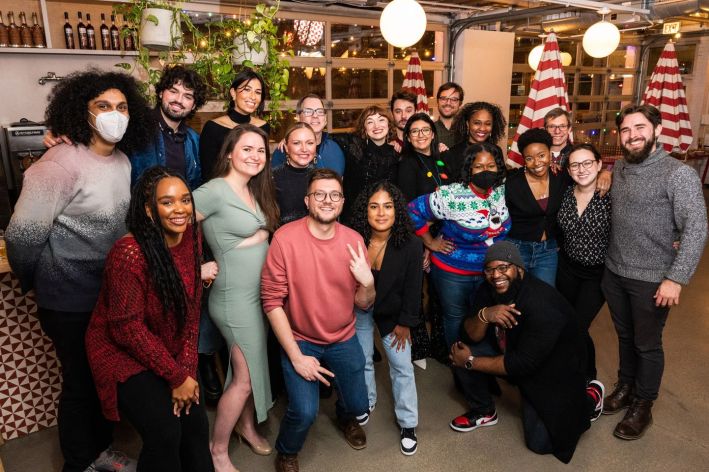 Support the future of neighborhood news and make our communities better through local journalism. Partner with Block Club Chicago this spring.
Platinum Sponsor
$25,000
Gold Sponsor
$15,000
Silver Sponsor
$5,000
Logo inclusion on all promotional materials 171k FB followers, 170k Twitter followers, 49k Instagram followers
✓
✓
✓
Event tickets
8
5
2
Verbal recognition from the stage
✓
✓
✓
Reserved table at the event
✓
✓
Ads in the morning newsletter
(110,000 readers)
5
Sponsored podcast episodes
4
Ads in neighborhood-specific
newsletter
671-7,000 readers
6
Homepage ad placement
for 1 month
3.3M page views/month from 1.7M unique readers
✓
1-year group subscription
package for 20
✓
Join The Party
To secure your sponsorship, learn more or customize your sponsorship package, please contact Maple Walker Lloyd, Director of Community Engagement, at 773-688-9206 or maple@blockclubchi.org.
Read our Sponsorship Guidelines here.