For general press inquiries, please email newsroom@blockclubchi.org. 
Block Club Chicago to launch investigative team with $1.6M funding from McCormick Foundation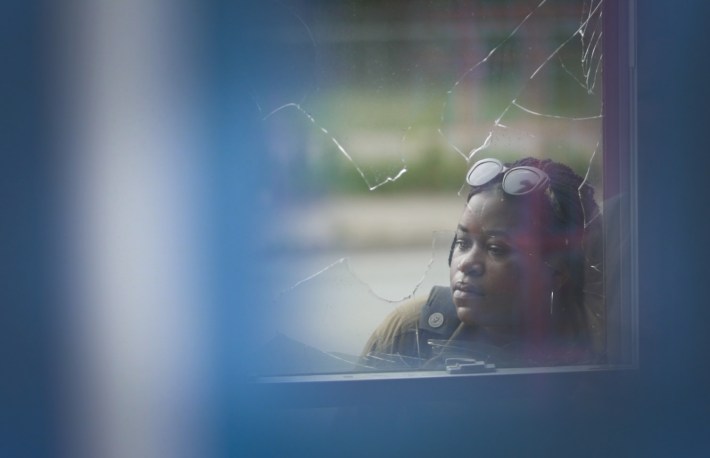 FOR IMMEDIATE RELEASE
MEDIA CONTACT: Stephanie Lulay, Block Club Chicago Executive Editor and Co-founder | (312) 351-9027
stephanie@blockclubchi.org
CHICAGO (Sept. 26, 2022) — Block Club Chicago, a nonprofit news organization dedicated to delivering reliable, nonpartisan and essential coverage of Chicago's diverse neighborhoods, announced Monday that it will add a full-time investigative team to its 24-person newsroom. The new hires will be funded in large part by $1.6 million investment from the Robert R. McCormick Foundation as part of a $7.5M investment in four local journalism organizations, a complement to the Illinois Solutions Partnership that the Foundation formed in 2021 with the Better Government Association. The multi-newsroom grant award was first reported by Crain's Chicago Business.
The multimedia investigative team will work closely with Block Club Chicago's neighborhood reporters to support continued and deeper scrutiny of issues uncovered by the newsroom's comprehensive daily coverage of the city's residents and communities. These additional journalists will augment the team's already robust investigative capabilities, which in recent years have included the discovery of sweeping racial inequities in traffic stops and ticketing across Chicago and our award-winning coverage of misdeeds at Loretto Hospital ranging from unethical distribution of early COVID-19 vaccines to questionable payments made to the former COO's business partner, which were followed by the launch of a federal criminal probe by the FBI.
"Block Club finds all of our stories the old-fashioned way: by showing up to community meetings, listening to the questions and concerns of city residents and following through to find answers," said Shamus Toomey, co-founder and publisher of Block Club Chicago. "When we pull on a thread and find a larger story unraveling, we always pursue it. This new investigative team will empower us to do more of that important work alongside the crucial daily coverage our readers rely on."
Block Club's share of the Foundation's grant amounts to $1.6 million in funding over three years to support a six-person reporting and editing team dedicated to investigative work. Alongside the investment in Block Club, the Foundation also awarded funding to Capitol News Illinois, Injustice Watch, and Northwestern University's Medill School of Journalism, Media, Integrated Marketing Communications.
"Chicago is fortunate to have one of the most dynamic and innovative networks of nonprofit news organizations in the country," said Timothy P. Knight, the McCormick Foundation's President and CEO. "All of these organizations have a history of collaborating closely with others, and several of these organizations currently collaborate with each other on a range of editorial, promotional, and operational initiatives. The simultaneous investment in each of these organizations, together with our investment in the Illinois Solutions Partnership, is intended to promote and strengthen collaboration and recognize the strong, complementary skills each of these organizations brings to Chicago and Illinois media."
"When reporters are embedded in the communities they cover, they're able to report with context, respect and deep knowledge instead of parachuting in. Block Club's reporters have proved time and again that our ground-level approach builds trust with readers, leads to news that is more responsive to the community's needs and offers a more accurate portrayal of our neighborhoods," said Stephanie Lulay, Executive Editor and Co-founder of Block Club Chicago. "Thanks to the incredible support of the McCormick Foundation, we're excited to give Chicago neighborhoods the dedicated investigative coverage they deserve."
For comment, contact:
Stephanie Lulay, Block Club Chicago Executive Editor and Co-founder, 312-351-9027, stephanie@blockclubchi.org
About the Robert R. McCormick Foundation
The Robert R. McCormick Foundation envisions a Chicagoland with educated and informed individuals who are engaged in improving their communities. The Foundation invests in organizations working to build thriving communities where all individuals have the resources and opportunities to succeed without regard to income, race, ethnicity, gender, or ZIP code. Established in 1955 upon the death of Col. Robert R. McCormick, longtime editor and publisher of the Chicago Tribune, the McCormick Foundation has issued grants of approximately $1.9 billion. The Foundation's Board also oversees Cantigny, Col. McCormick's 500-acre estate in Wheaton, Illinois, which encompasses a park, formal gardens, a museum dedicated to the 1st Infantry Division of the U.S. Army, and a 27-hole public golf facility. Learn more at mccormickfoundation.org, cantigny.org, fdmuseum.org, and cantignygolf.com.
About Block Club
Block Club Chicago is a nonprofit, reader-funded newsroom delivering nonpartisan and essential coverage of Chicago's diverse neighborhoods. Our newsroom was founded in 2018 by former DNAinfo Chicago editors and reporters after the award-winning site abruptly shuttered. In four years, Block Club has transformed from scrappy startup to one of the most read news organizations in Chicago by being responsive to the city's neighborhoods, publishing more than a dozen stories daily from every corner of the city and informing Chicagoans through our free newsletter, "It's All Good" podcast, "On The Block" TV show and COVID-19 hotline. In the last year alone, Block Club has been named Editor & Publisher's Best News Site, LION's Publisher of the Year, INN's Community Champion of the Year and we are proudly home to Chicago's Journalist of the Year.
More recent news:
'On The Block,' Block Club Chicago's TV Show On The U, Debuts Tonight (Apr. 14, 2022)
Block Club Is Launching A TV Show: WCIU's 'On The Block' Will Bring Our Stories To The Small Screen (March 21, 2022)
Block Club Chicago Awarded $1.6 Million Grant From American Journalism Project To Expand (Jan. 11, 2022)
Block Club Chicago Named Publisher Of The Year, Gets 3 Other LION Local Journalism Awards (Nov. 17, 2021)
Block Club Named Best Online-Only News As It Wins 3 Awards In Prestigious Competition (Nov. 1, 2021)