FOR IMMEDIATE RELEASE
MEDIA CONTACT:  Stephanie Lulay |  Executive Editor, Block Club Chicago  |  stephanie@blockclubchi.org
2 Veteran Journalists Join Block Club Chicago Team
Janet Rausa Fuller joins Block Club as managing editor, and Curtis Lawrence joins as senior editor of investigations.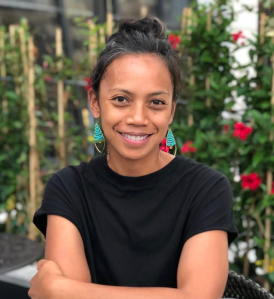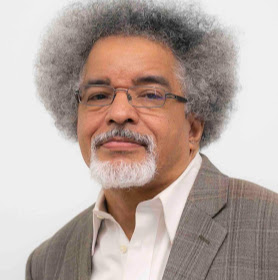 CHICAGO (May 3, 2023) – Two veteran journalists have joined Block Club Chicago's team to help lead the growing nonprofit newsroom.
Janet Rausa Fuller, former Sun-Times food editor and metro reporter, joins Block Club as managing editor, and Curtis Lawrence, associate professor of journalism at Columbia College and a longtime editor and reporter, joins as senior editor of investigations.
As a freelance contributor at DNAinfo, Rausa Fuller was responsible for some of the news site's greatest hits, from chronicling the Gold Coast gelato wars to telling the fascinating stories of the city's oldest pizzerias and bars. Most recently, Rausa Fuller served as editor and manager of a marketing agency and a tech company. She's also a two-time James Beard Journalism Awards finalist, Lisagor Award winner, CPS parent and longtime Chicago resident.
Rausa Fuller will work closely with Block Club's executive editors, senior editors and team of reporters to guide neighborhood coverage.
"I'm beyond excited to join Block Club Chicago and this stellar team whose dedication to local news is unmatched," Rausa Fuller said. "Five years in, the momentum around Block Club and hyperlocal storytelling is only growing. I'm honored to be part of it and to support their work in finding and telling the stories Chicagoans care about."
Lawrence — a South Side native and a Studs Terkel Award winner for his excellence in reporting on diverse communities while at the Chicago Sun-Times — has more than three decades of experience covering Chicago's underserved neighborhoods and editing related stories. At the Sun-Times, he notably wrote about the demolition of the Chicago Housing Authority high-rises and efforts to ensure displaced residents would be able to return to replacement housing, an issue that is still very much alive today.
Lawrence leaves his role at Columbia College, where he taught journalism at the undergraduate and graduate levels and also advised the Columbia Chronicle student newspaper. He's now eager to join "a newsroom that is reimagining how journalism is done in Chicago" where some of his former students are leading that charge, he said.
Lawrence will work closely with Investigations Editor Mick Dumke to launch Block Club's investigative team focused on the South and West sides.
The new investigative team will work closely with Block Club's neighborhood reporters to root out corruption, wrongdoing and inequality. It was made possible by a three-year, $1.6 million grant from the McCormick Foundation as part of its larger commitment to strengthen and scale impactful reporting in Chicago and Illinois..
Applications are open for the team's three investigative reporting positions now.
"I'm very excited about leading an investigative team that will build on the excellent work done by Block Club reporters who have so well documented everyday life in neighborhoods throughout the city, especially on the South and West Sides," Lawrence said. "We will take a deeper dive into many issues in a nuanced way that promotes a higher level of discussion and hopefully brings about positive change in the city I love."
For general press inquiries, please email newsroom@blockclubchi.org. 
More recent news:
Block Club Chicago celebrates five years and counting (Editor & Publisher, March 14, 2023)
Block Club Chicago Honored For Outstanding Coverage, Revenue Campaign In LION Local Journalism Awards (Oct. 31, 2022)
Block Club Chicago Awarded $1.6 Million Grant From McCormick Foundation To Launch Investigative Team (Sept. 27, 2022)
'On The Block,' Block Club Chicago's TV Show On The U, Debuts Tonight (Apr. 14, 2022)
Block Club Is Launching A TV Show: WCIU's 'On The Block' Will Bring Our Stories To The Small Screen (March 21, 2022)
Block Club Chicago Awarded $1.6 Million Grant From American Journalism Project To Expand (Jan. 11, 2022)
Block Club Chicago Named Publisher Of The Year, Gets 3 Other LION Local Journalism Awards (Nov. 17, 2021)
Block Club Named Best Online-Only News As It Wins 3 Awards In Prestigious Competition (Nov. 1, 2021)