---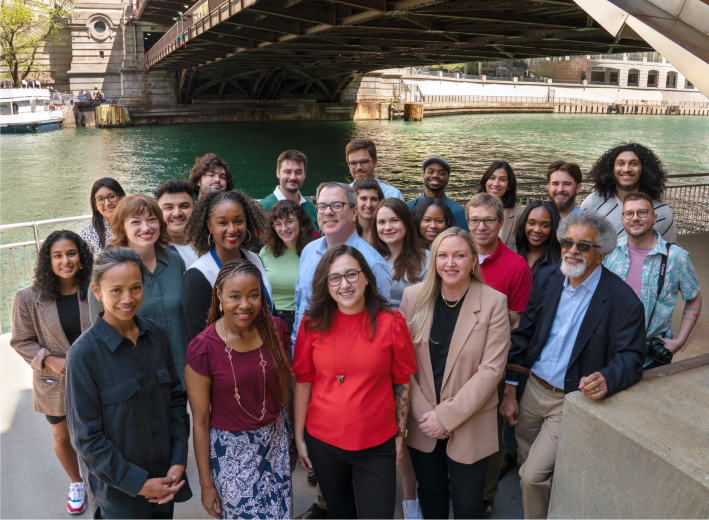 ---
Our Founders
Block Club Chicago was created by former DNAinfo Chicago editors following the shutdown of DNAinfo and Gothamist in November of 2017. An outpouring of public support for our brand of neighborhood-focused news coverage led to a record-setting Kickstarter campaign that affirmed our model of a reader-supported nonprofit newsroom. Our founders draw on decades of experience covering daily news in Chicago to combine old-school, shoe-leather reporting principles with an unwavering commitment to public service journalism that puts the people of Chicago at the center of every story we publish.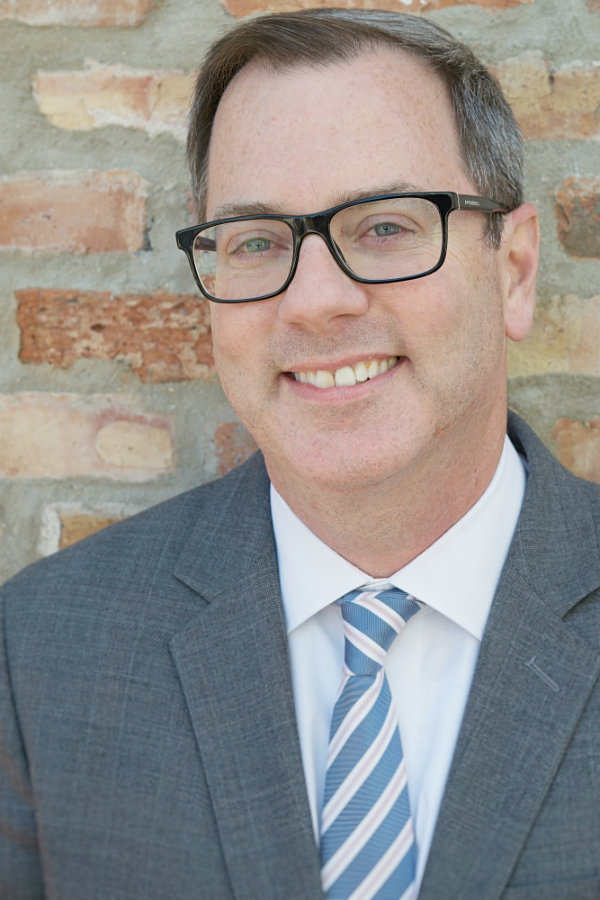 Shamus previously served as Managing Editor of DNAinfo Chicago, the award-winning news site that covered Chicago's neighborhoods. Before that, he was Metro Editor at the Chicago Sun-Times, where he supervised the team that won the 2011 Pulitzer Prize for Local Reporting.
Shamus started at the Sun-Times as a general assignment reporter. He previously worked at the Daily Herald and the City News Bureau of Chicago.
He graduated from Syracuse University and Evanston Township High School. Email Shamus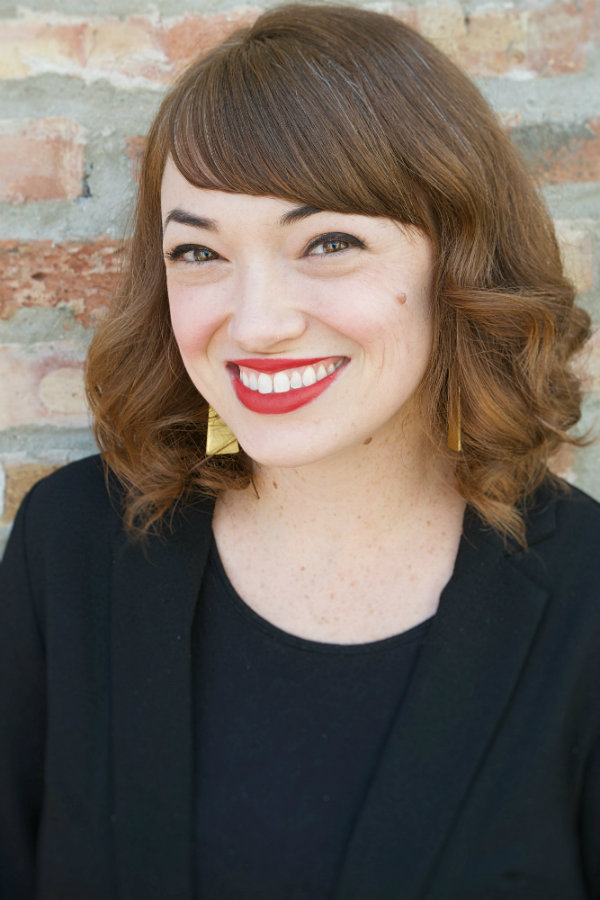 Jen was Deputy Editor and Director of Social Media at DNAinfo Chicago, a site she helped launch in 2012. Before joining DNA, Jen was HuffPost's Chicago Editor and a breaking news reporter at the Chicago Sun-Times.  Jen also co-hosts The Girl Talk, a monthly conversation series and podcast featuring influential Chicago women.
Jen grew up in Chicago, attending Columbia College Chicago and Mother McAuley High School. Email Jen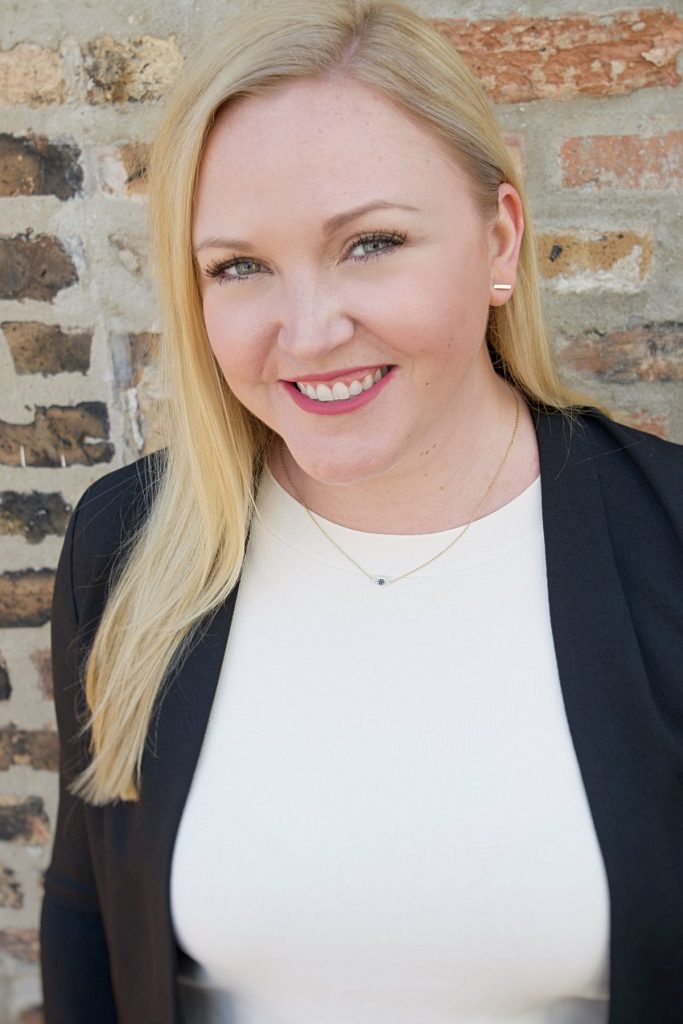 Stephanie previously served as Senior Editor and reporter at DNAinfo Chicago, where she covered the West Loop and Pilsen neighborhoods for the award-winning site. Before joining DNA, Stephanie spent four years at the daily Aurora Beacon-News, covering City Hall, education and housing issues in the state's second largest city.
Stephanie was born in Milwaukee, Wisconsin, raised in Quincy, Illinois. She earned a bachelor's and master's degree from the University of Illinois at Urbana-Champaign. While at U of I, she served as managing editor of The Daily Illini. Email Stephanie
Our Team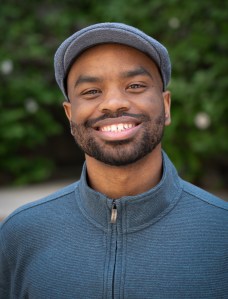 Trey Arline covers Austin, North Lawndale and Garfield Park for Block Club Chicago. He previously worked as a reporter for the Daily Herald, covering news in suburban Chicago as a corp member of Report for America. He previously interned in Las Vegas for the Nevada Independent covering Nevada news and politics.
A military brat, Trey was born in Georgia and lived across Europe and the United States. He received his degree from the University of Nevada, Las Vegas (UNLV) with a degree in journalism and media studies. Email Trey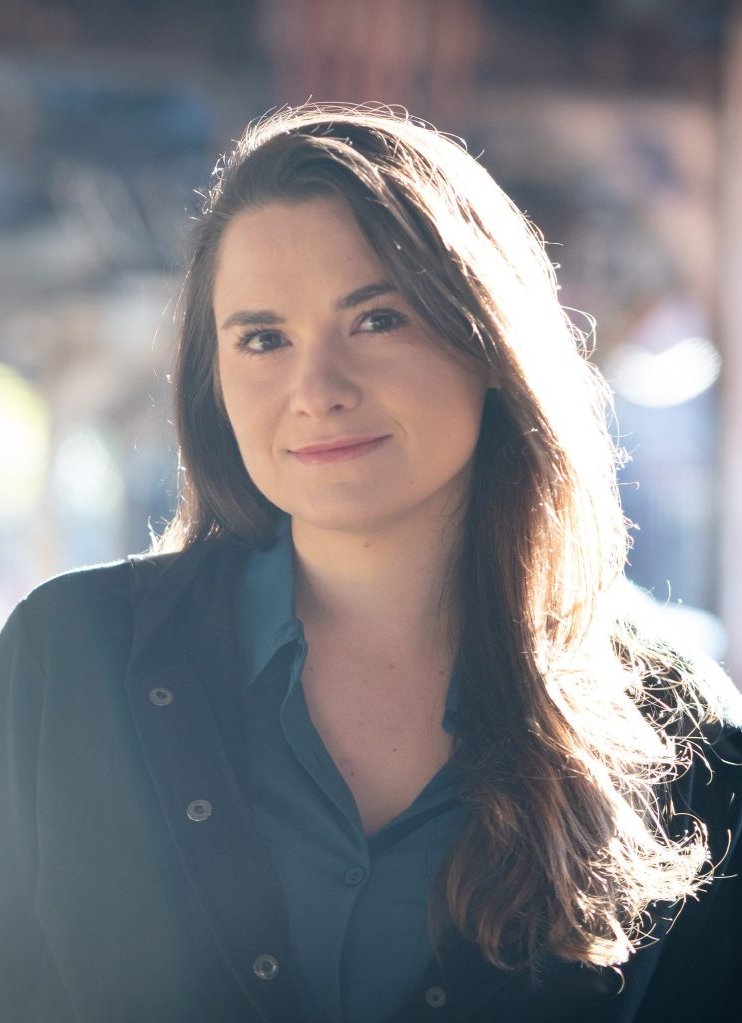 Kelly is a Senior Editor for Block Club Chicago and leads the team's coronavirus coverage. She was named Journalist of the Year in 2021 by the Chicago Journalists Association and was dubbed the city's "Best Watchdog" by Chicago Magazine in recognition of her work covering COVID-19 for Block Club, which included an award-winning series on inequitable vaccine distribution at Loretto Hospital that prompted an FBI probe.
Kelly previously covered breaking news and crime as a reporter at DNAinfo Chicago, where she won awards for her photography and coverage of crime in the city.
She studied journalism at Northern Illinois University. Email Kelly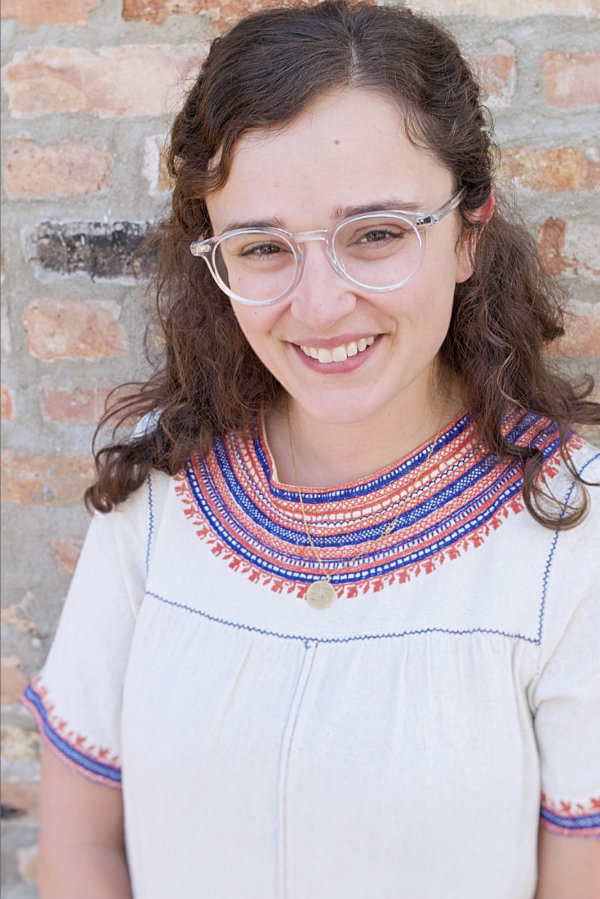 Mina covers Logan Square, Humboldt Park and Avondale for Block Club Chicago — the neighborhoods she tirelessly covered previously at DNAinfo Chicago. Her work has also appeared in the Chicago Sun-Times, Eater, Belt and Chicago magazines.
She studied magazine journalism at Columbia College Chicago. Email Mina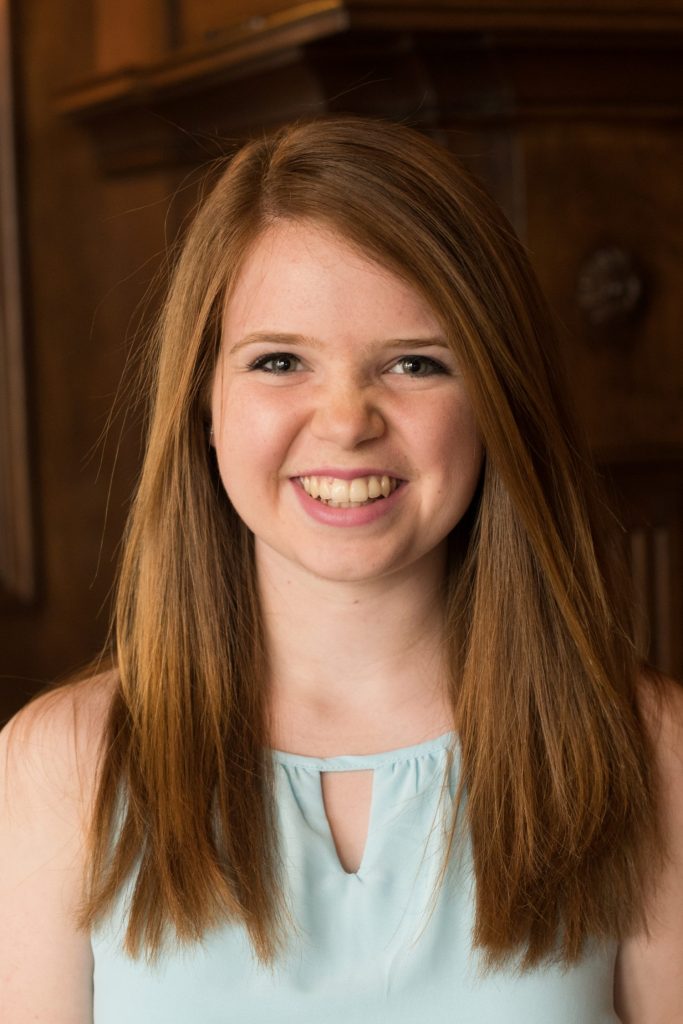 Hannah Boufford is the Newsletter and Hotline Manager for Block Club Chicago.
Hannah works with reporters to curate, build and send more than a dozen neighborhood newsletters each week. She also manages our text alerts and oversaw Block Club's coronavirus hotline, which won the Community Champion Award for a large newsroom in INN's 2021 Nonprofit News Awards and was a finalist for Best Solutions Project of the Year in the 2021 LION Publishers Local Journalism Awards.
Before joining Block Club full-time in 2020, Hannah was a Block Club news intern in 2019. She also interned at The Oregonian/OregonLive and CBS News in London while studying journalism and sociology at Indiana University.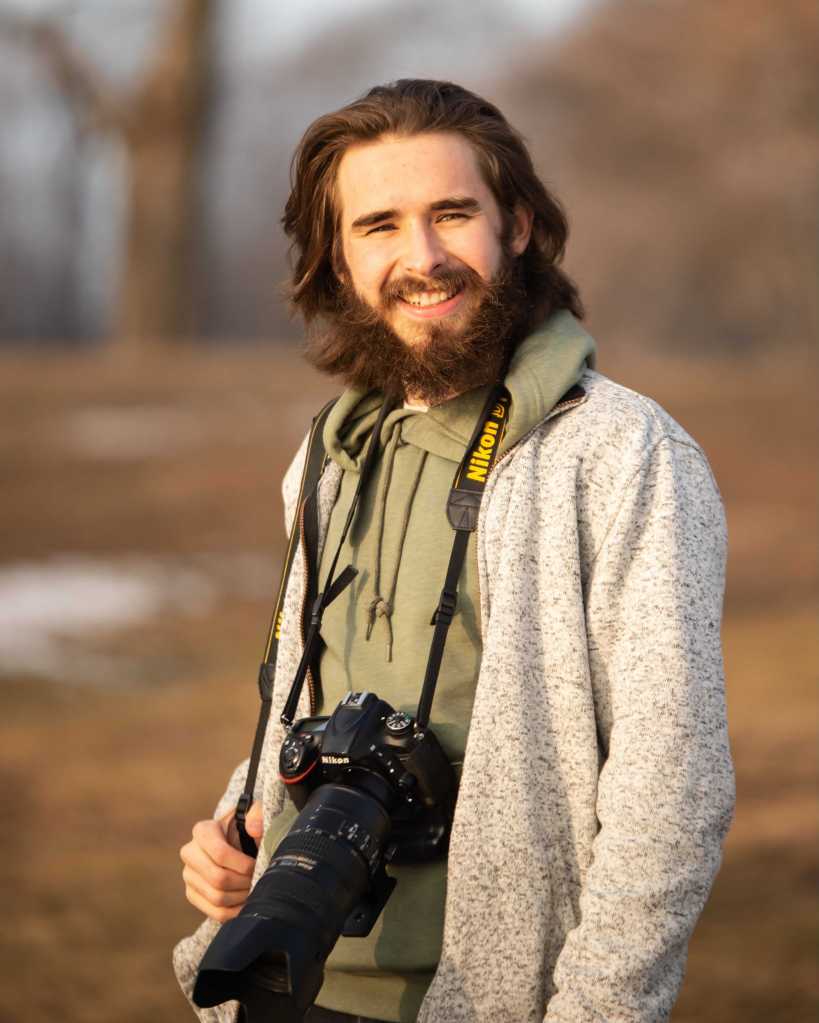 Colin Boyle is a reporter and photographer at Block Club Chicago.
A resident of the North Side, Colin's work has appeared in USA Today, the New York Times, Chicago Tribune, The Atlantic, and publications across the country via the Associated Press. Colin has interned at The Chicago Sun-Times, Milwaukee Journal Sentinel and Infobae in Buenos Aires, Argentina, which is the world's most-read Spanish news. His work focuses on visual storytelling, breaking news, investigative, Spanish and social justice reporting.
Colin studied Journalism and Spanish at Northwestern University's Medill School of Journalism, where he was photo editor for The Daily Northwestern for six quarters. Email Colin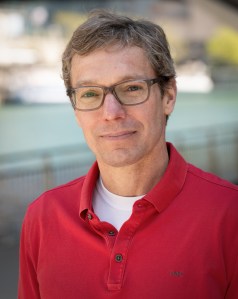 Mick's work as an editor and reporter focuses on politics and inequality in Chicago.
Before joining Block Club, he was a reporter for ProPublica, where he investigated neighborhood disinvestment and corruption at Chicago City Hall. Prior to that, he spent two years on the Watchdogs team at the Chicago Sun-Times, where his reporting examined gun policies, the war on drugs and the dismantling of public housing. He has also worked as an editor and writer for the Chicago Reader and the Chicago Reporter.
In past lives, Mick taught social studies at an alternative high school and worked in a ministry for the homeless. He studied religion at Northwestern University and McCormick Theological Seminary. Email Mick
Melissa España, Social Media Editor
Before becoming the Social Media Editor at Block Club Chicago, Melissa was at WGN News as a digital content producer, covering breaking news, crime and trending stories. She started her career as a producer at KTIV in Sioux City, Iowa, where she covered the 2016 Iowa caucuses.
When she's not in the newsroom, Melissa is doing all things pumpkin spice on Splash of Spooky — a website she created that shares Halloween news all year. 
Melissa is a Chicago native and a graduate of the University of Illinois at Urbana-Champaign. Email Melissa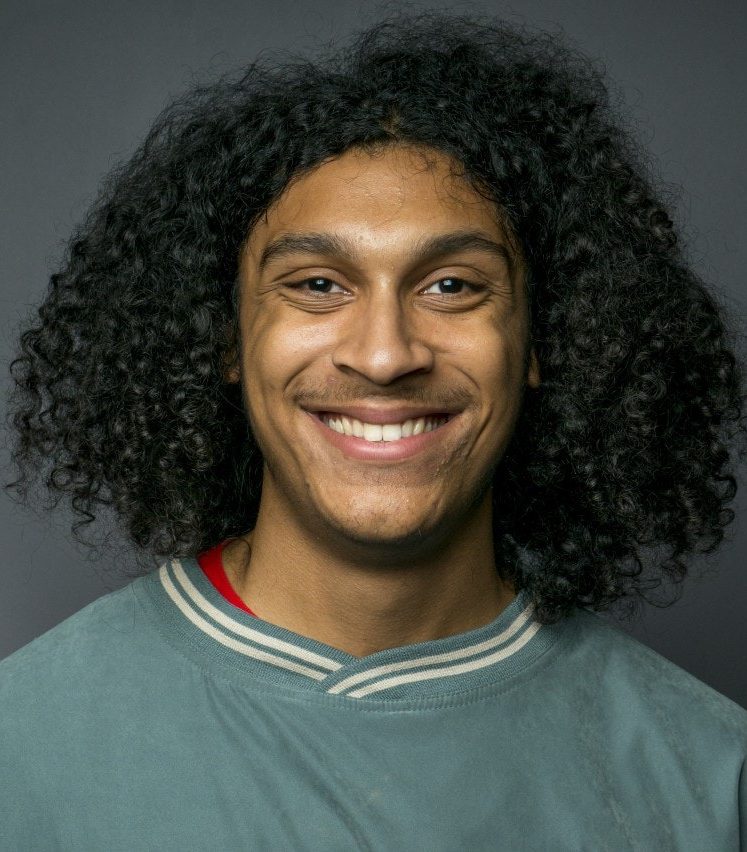 Maxwell covers Hyde Park, Woodlawn and South Shore for Block Club Chicago. He previously wrote for Gongwer News Service, Capital News Service and City Pulse, all in Lansing, Mich.
Hailing from Kalamazoo, Mich., Maxwell studied journalism at Michigan State University and served as city desk editor for the student newspaper The State News. Email Maxwell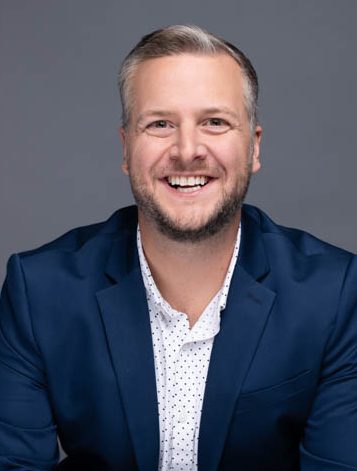 Jon Hansen is the Executive Producer and Host of the "It's All Good" podcast. Jon is also a host at WGN Radio, for CW26's "Chicago Food to Go," and the In-Arena Host for the Chicago Blackhawks. 
Previously, Jon appeared on "The Jam" and "You & Me" on WCIU, and was the Broadcast Editor for DNAinfo Chicago. Jon is a native of Downers Grove and went to the University of Illinois. He also worked as a communication staffer on Capitol Hill. 
Jon and his husband live in Roscoe Village, and Jon enjoys golfing, cooking — though he excels in neither. Jon is a self-proclaimed expert at the "Price is Right" and "Wheel of Fortune" and can often be heard screaming at the television when contestants do poorly. Email Jon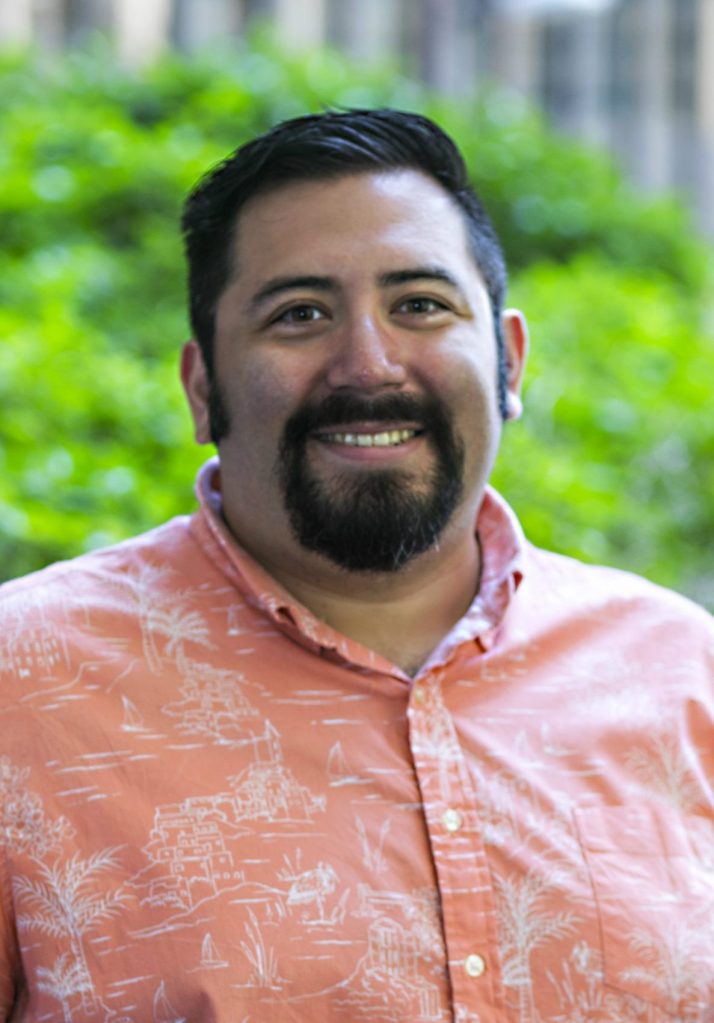 Alex V. Hernandez covers Lincoln Square, North Center and Irving Park for Block Club Chicago.  The Chicago native has previously written for the Chicago Tribune, Chicago Reader, Chicago magazine, City Bureau, In These Times and is one of the founders of 90 Days, 90 Voices.
Alex was a 2016 Peter Lisagor Watchdog Award finalist for his work on an interactive Chicago Reporter database that shows where, how and when police misconduct happens in the city of Chicago and a 2017 Peter Lisagor Award winner for Best Start-Up for his work with 90 Days, 90 Voices. When not reporting he's either riding his Vespa or camping. Email Alex
Zack Heydorn, Director of Sales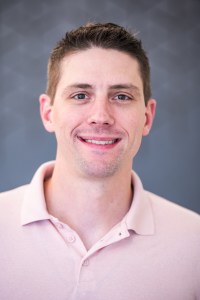 Zack joined Block Club Chicago after six years at the Chicago Tribune and Chicago Sun-Times and with 14 years experience in advertising and sales in the Chicago market.
At the Sun-Times, he oversaw the digital advertising strategy and execution for the organization and helped transform the Sun-Times digital product into a viable platform for advertising partners to speak to readers. 
Zack was born and raised in the western suburbs of Chicago and currently lives there with his wife and two daughters. He studied at Illinois State University and earned a degree in Mass Communications. Email Zack
A lifelong Chicagoan, Gwen Ihnat was a writer and editor for The A.V. Club, the pop-culture arm of The Onion, for several years, eventually becoming the editorial coordinator there, as well as the assistant managing editor of Onion food site The Takeout. She was also an editor at the Chicago History Museum for nearly a decade.
Most recently she has been a writer and editor in the newsroom at WBBM, Chicago's only all-news radio station, and has also written for publications like Entertainment Weekly, The Wrap and Primetimer.com. She lives in Ravenswood with her husband, teen twins and pandemic puppy. Email Gwen
Curtis Lawrence, Senior Investigations Editor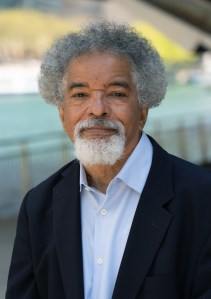 Curtis Lawrence is a longtime reporter and editor who has worked at six daily newspapers in the Midwest, including the Chicago Sun-Times and Chicago Tribune. Most recently he was an associate professor of journalism at Columbia College Chicago where he also advised the college's student-run news site. A South Side native from the Roseland community, he is the recipient of the Studs Terkel Award for excellence in reporting on diverse communities.
As leader of Block Club's investigative team, Curtis will work to root out corruption, wrongdoing and inequality with a special focus on the South and West sides. Email Curtis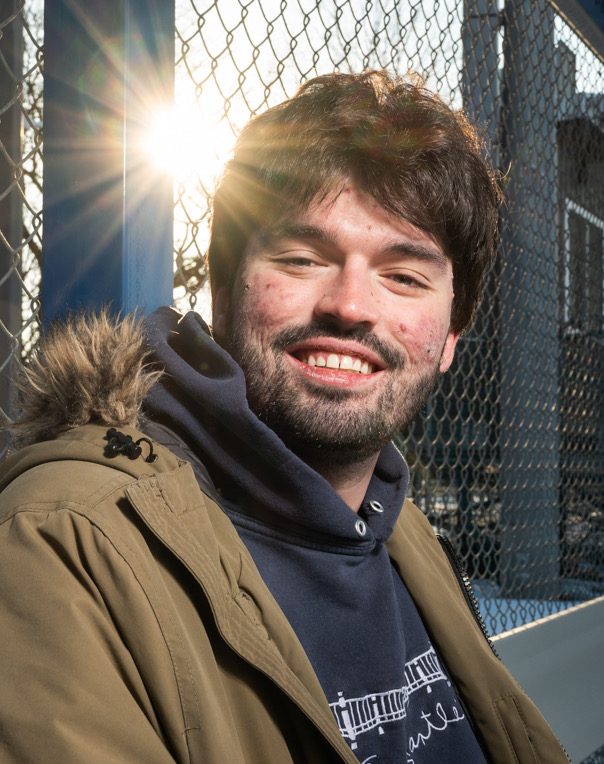 Mack is a writer for Block Club Chicago covering a little bit of everything. He reports on the role of sports in community, quirky local happenings and unsung Chicagoans who make the city tick.
Originally from New Jersey, Mack earned his master's in journalism from Northwestern University and a bachelor's in political science from Vassar College, where he also led The Miscellany News, one of the oldest student newspapers in the country. Email Mack.
Melody Mercado covers the Loop, West Loop, Gold Coast and River North for Block Club Chicago. 
She started her career as a television reporter at NBC affiliate WHO13 News, where she played an integral role in covering the Iowa Caucus and the racial justice protests of 2020. She later covered the Des Moines city government, with a focus on local policy and its effect on the community for the Des Moines Register.
Melody is an Illinois native from Belvidere, and has a B.A. from Bradley University and a M.A. from DePaul University, both in journalism. Email Melody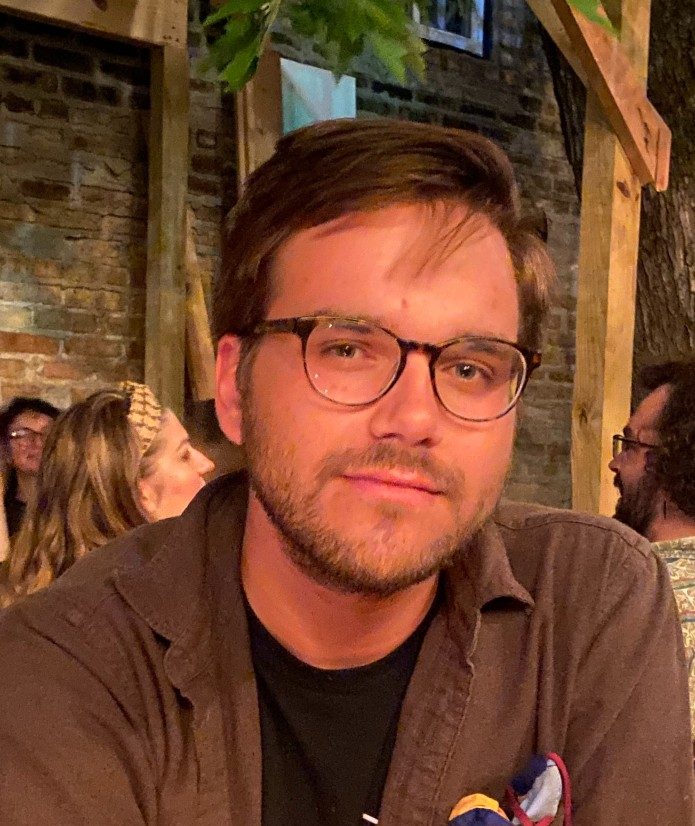 Quinn covers Wicker Park, Bucktown and West Town for Block Club Chicago.
He previously worked as a producer and reporter for WTTW's flagship news program "Chicago Tonight," where he produced interviews with newsmakers and reported on-air, in-depth stories from all over the Chicago region. He also served as a freelance reporter and contributor at WBEZ 91.5.
Quinn has written for the Chicago Reader, South Side Weekly and other local publications. Email Quinn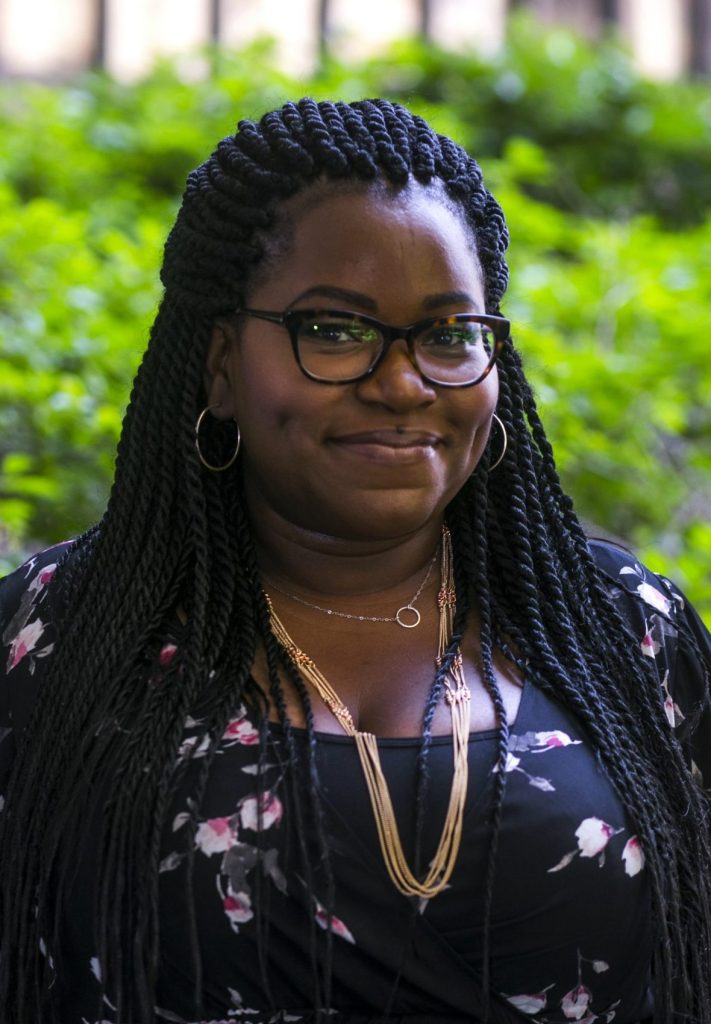 Jamie covers Bronzeville and Near South Side for Block Club Chicago.
A lifelong South Sider currently living in Hyde Park, Jamie's work has appeared in Time, Salon, xoJane and Ebony. When she isn't chasing stories, she co-hosts the Elevated Podcast, where she interviews Chicago people doing Chicago things. Email Jamie
Luriel Ocampo, Operations Coordinator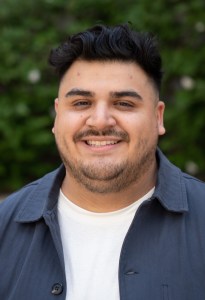 Luriel is a homegrown Chicagoan who focuses on streamlining processes at Block Club as Operations Coordinator.
Before joining Block Club, he worked on the public affairs team for Noble Schools where he worked closely with community stakeholders, parents and school leaders to ensure that all students have equitable and positive school experiences.
Luriel graduated from Tufts University and spends his time perfecting his pizza recipes with his partner and dog. Email Luriel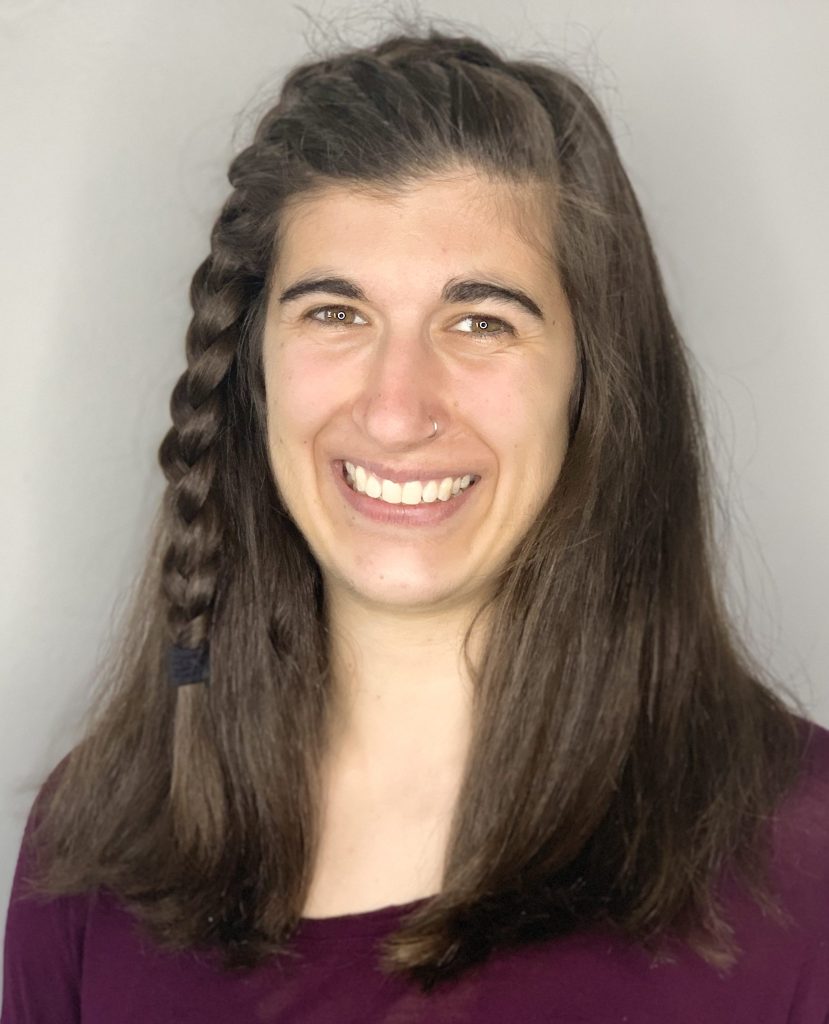 Ariel is a reporter covering the far Northwest Side neighborhoods, including Portage Park, Jefferson Park, Norwood Park, Forest Glen and Sauganash.
She previously was a freelance journalist with Block Club and has been published in Insider, Chicago Tribune, Latino USA, the Chicago Reader, WTTW News, Streetsblog Chicago, Eater Chicago and more.
Ariel is originally from New Mexico and is a first-generation Italian American. She speaks Italian and Spanish. She attended Columbia College Chicago and graduated with a bachelor's degree in multimedia journalism. Outside of reporting, she loves to bike, cook, read and say hello to other people's dogs. Email Ariel
Janet Rausa Fuller, Managing Editor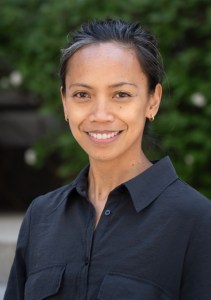 Janet was the Chicago Sun-Times food editor and a metro reporter, during which time she earned two James Beard Journalism Award nominations. As a freelance journalist, she was a regular contributor to national and local outlets, including Epicurious, Chicago Magazine and DNAinfo Chicago.
Janet is a University of Illinois at Chicago alum and mom of two daughters. Email Janet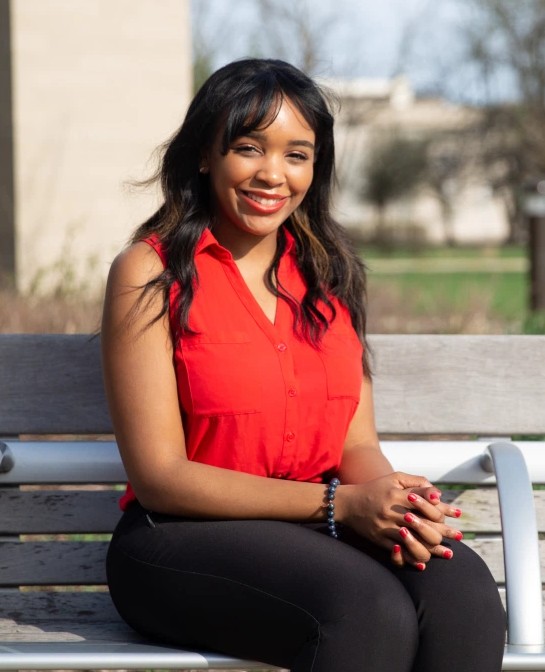 Atavia covers Englewood, Auburn Gresham and Chatham for Block Club Chicago. She previously worked as a suburban reporter at the Chicago Tribune, covering Highland Park and Deerfield, Illinois. Atavia's work has appeared in USA TODAY, VICE, the Chicago Reader, The A.V. Club, South Side Weekly and more. She studied journalism at the University of Illinois Urbana-Champaign and minored in creative writing.
A South Side native, Atavia was raised in the Ashburn neighborhood, where she spent her afternoons at Gerties and her evenings at the Ford City theatre. When she's not reporting, she enjoys discussing good eats and bad movies. Email Atavia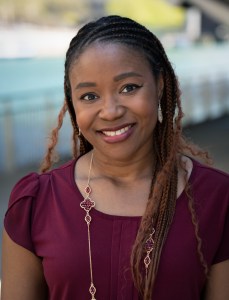 Dawn is Senior Editor at Block Club Chicago. She spent almost 10 years at the Chicago Tribune, most recently as the higher education reporter and editor on the Metro desk. She wrote extensively on the financial impacts of the state budget crisis, enrollment trends and leadership changes at the state's public and private universities.
Originally from Denver, she earned her master's in journalism from Northwestern University and a bachelor's in French from University of Michigan-Ann Arbor. Email Dawn
Pascal Sabino covers North Lawndale and Austin. He was previously the Environment, Health & Wellness Editor for the Real Chi, a West Side local news lab with a mission of providing equitable, accountable news coverage for Chicago communities misrepresented by traditional media narratives.
As part of the City Bureau Reporting Fellowship, Pascal reported on the impact of Section 8 vouchers on affordable housing in the Englewood neighborhood on the South Side. Before returning to his hometown, Pascal worked as an editor for international business publications in Turkey, the UAE, Oman and Indonesia. Pascal is a 2015 graduate of Pomona College in Claremont, Calif. Email Pascal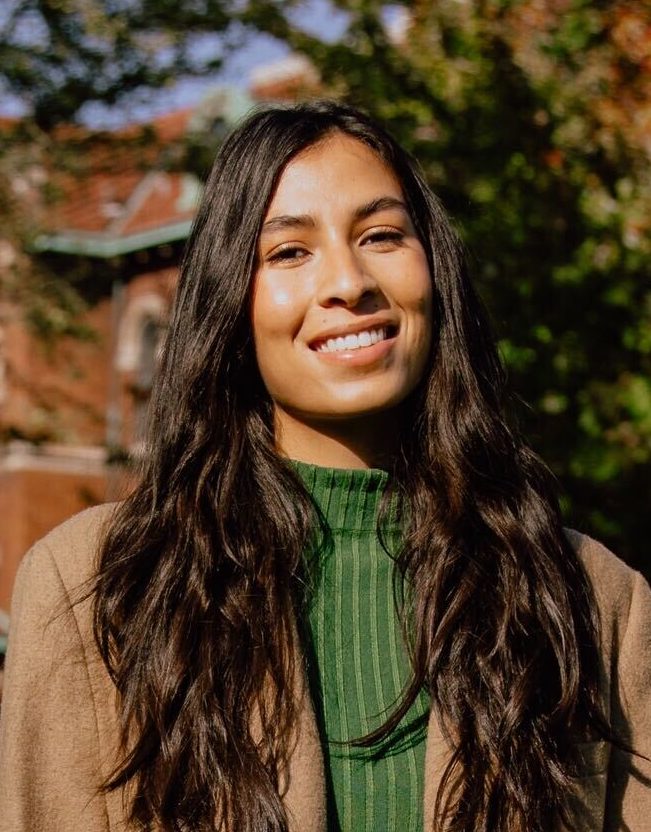 Madison covers Pilsen, Little Village and Back of the Yards for Block Club Chicago.
Before joining the team, she was a freelancer while working as a fact-checker for Chicago Magazine and a breaking news reporter for The Daily Herald. She also wrote for the Chicago Sun-Times' ongoing Murals and Mosaics series.
Originally from Missouri, Madison is a graduate of Loyola University Chicago. She studied political science and Spanish, and served as news editor of the student-run Loyola Phoenix. When she's not working, Madison can be found reading, cooking or taking pictures of her cat. Email Madison
Lizzie Schiffman Tufano, Vice President of Revenue
Lizzie joined Block Club Chicago after nearly five years at the Chicago Sun-Times, where she oversaw digital strategy in the newsroom as Director of Audience Engagement, advanced suntimes.com's digital subscription model as Director of Digital Growth, and eventually joined the executive leadership team as the VP of Marketing. She was previously part of the founding editorial team at DNAinfo Chicago, where she worked as a neighborhood reporter and senior editor.
Lizzie was born and raised in the western suburbs of Chicago and studied journalism at Northwestern University while moonlighting in newsrooms across the city, from NBC5 to the Chicago Reporter to WBEZ. Email Lizzie
Maple Walker Lloyd, Senior Director of Development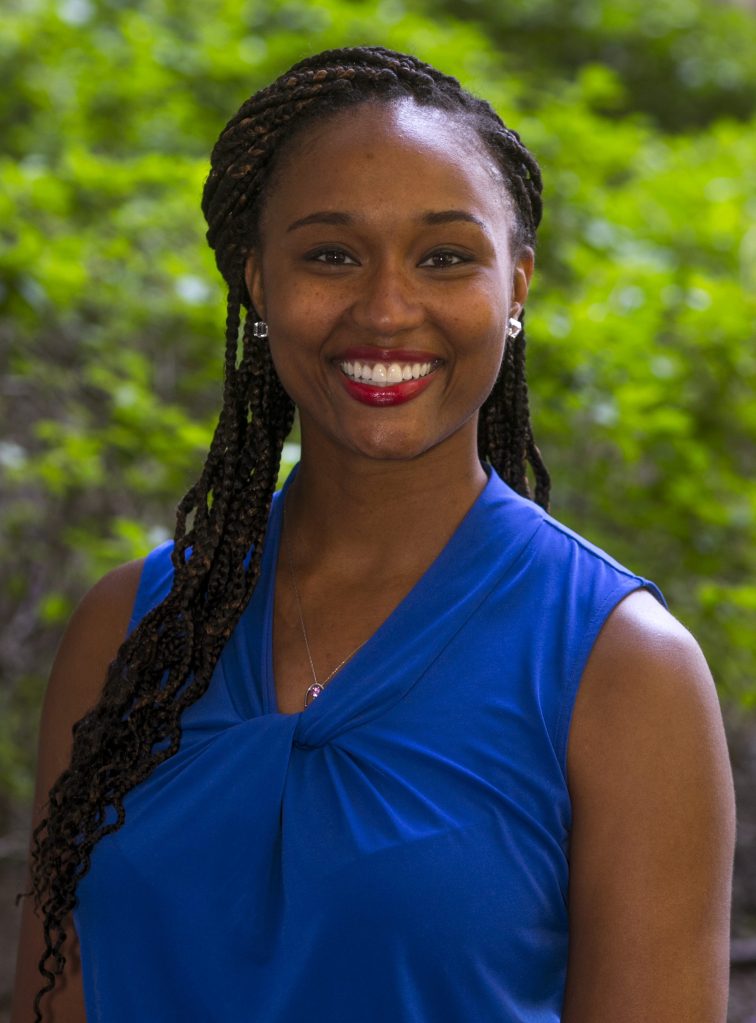 Maple came to Block Club Chicago from the MacArthur Foundation, where she was team coordinator for its Journalism & Media program. Maple is also a former weekend news anchor for WGN Radio.
She now works with subscribers, foundations, individual donors and corporations to expand Block Club's support base. Email Maple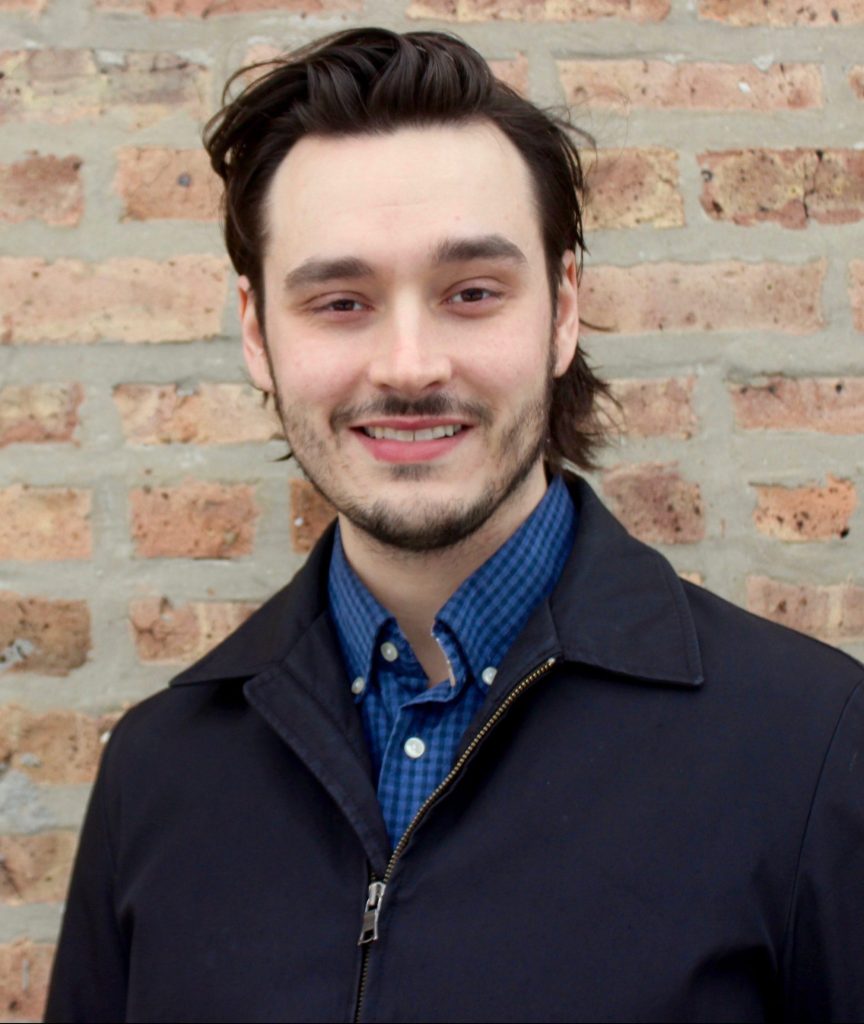 Joe covers Uptown, Rogers Park, Edgewater and Andersonville for Block Club Chicago. Prior to joining the team at Block Club, Joe worked at DNAinfo Chicago as a breaking news reporter and later as the Bridgeport reporter. His work has also appeared in the Chicago Sun-Times, the Chicago Reader, Chicago Magazine, Belt Magazine and elsewhere. He studied journalism at the University of Illinois Urbana-Champaign. 
Joe is a native of the Mt. Greenwood neighborhood. Despite his South Side roots, Joe has come to love the North Side. In fact, his (and his dog, Scout's) favorite place in the city is the Montrose Dog Beach and his favorite place to grab a bite, Chicago Joe's, is in North Center. Email Joe
Jake Wittich covers Lakeview, Lincoln Park and Old Town for Block Club Chicago. He previously was the weekend general assignment reporter at the Chicago Sun-Times, specializing in LGBTQ news. Jake has also spent time freelancing for Block Club Chicago, the Windy City Times and various queer indie magazines.
As a Report for America fellow, Jake aims to better engage LGBTQ people in local news and empower readers to participate in their communities. He attended Columbia College Chicago, where he was managing editor of the student-run Columbia Chronicle. Email Jake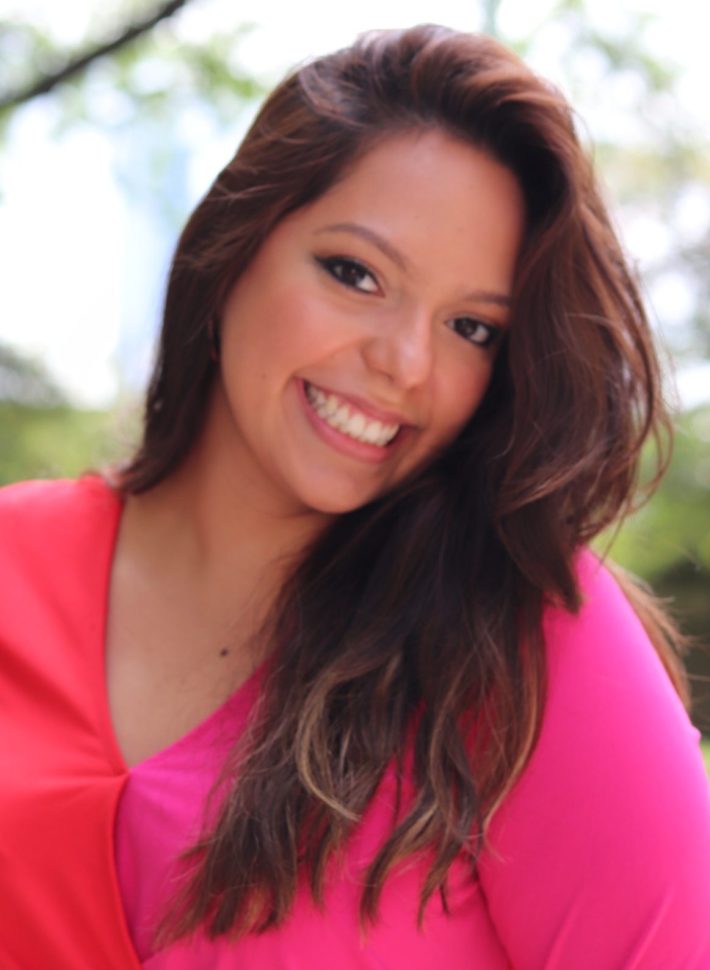 Hillary Flores is a Coronavirus Hotline specialist for Block Club Chicago. 
As an immigrant from Venezuela, she hopes to use her words for change and give a voice to her community.
As she pursued her degree at DePaul University in Latino Media and Communication, Flores launched La DePaulia, a Latinx-focused Spanish publication and became its inaugural editor-in-chief. She is a bilingual multimedia reporter.
---