DOWNTOWN — A commercial Realtor and an attorney will go head to head in February's election to become alderman of the newly formed 34th Ward, which covers parts of Downtown and the West Loop.
The ward long was on the Far South Side and has been represented by Ald. Carrie Austin, who faces federal indictment charges for bribery.
But things have changed: Austin is retiring March 1, citing medical concerns. And the ward was redrawn in 2022 to encompass parts of The Loop, West Loop, Greektown and Fulton River District, accommodating a population boom in the area.
Jim Ascot, a commercial real estate broker, and Bill Conway, a Navy veteran and former prosecutor, are vying to represent the area.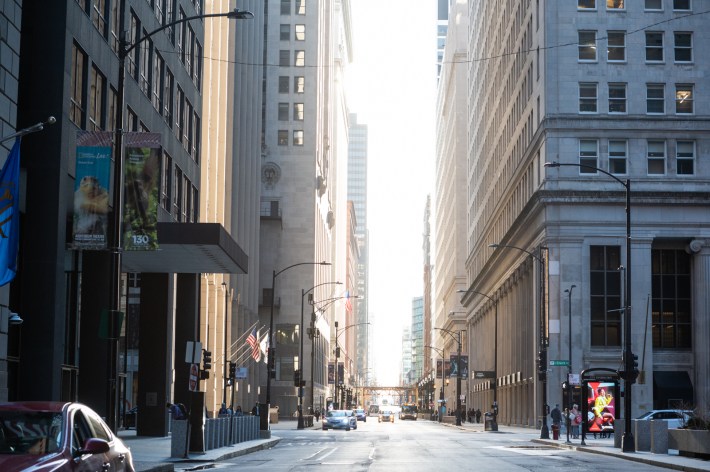 Ascot immigrated to the United States from Greece when he was 9 years old. He is the president and CEO of Ascot Realty Group. In 2006 and 2010, he unsuccessfully ran to represent Illinois' 7th Congressional District.
Conway gained recognition after an unsuccessful bid to unseat Cook County State's Attorney Kim Foxx in the 2020 Democratic primary. That campaign was bankrolled in part by $10.5 million in contributions from his father, William Conway, a billionaire co-founder of The Carlyle Group.
Bill Conway also runs his own renewable energy company and is a finance professor at DePaul University.
Both candidates said that if elected, they plan to be a "full-time alderman," and they have succession plans in place for their businesses.
And the candidates have plans for addressing key issues in the ward, including development, crime, homelessness and mental health.
Here's what to know:
Development
The 34th Ward's new alderperson will have to create their own process for how developments and zoning change requests are vetted by the neighborhood before they move forward to City Council. Some aldermen have a ward zoning board comprised of community representatives, while others work with community groups to host public meetings so developers can pitch plans to neighbors. Some aldermen don't have as robust of development processes, though.
Conway is still figuring out what process he'd put in place. He said he would likely take ideas from the surrounding wards to include residents in the decision-making process.
"I'm trying to find the right balance of all of those in order to make sure that we are … working with the community to address residents' concerns when we're going about approving new development," Conway said.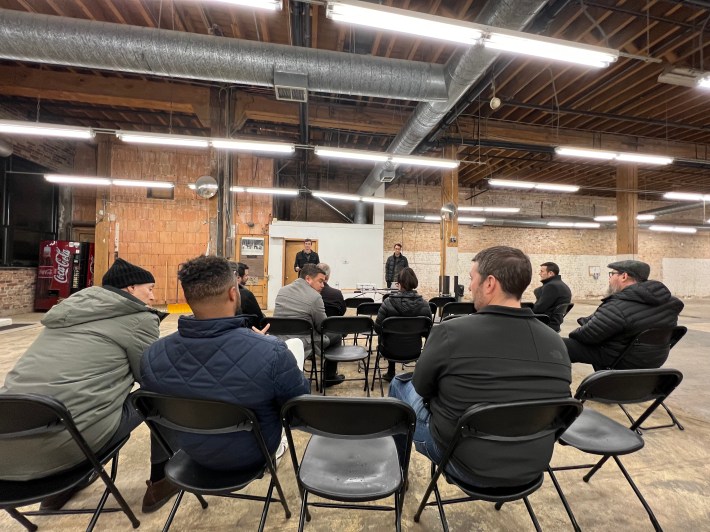 Ascot plans to set up a "professional committee" made up of residents and local development experts, like architects. This committee would help review zoning and project proposals for the ward. Ascot would also set up community hearings to keep residents involved.
"That will be kind of the extra that I would offer in evaluating growth in the ward, and even businesses, as well, besides just the residential aspect of it. Is this business in the right location? Is it something that would benefit the community as a whole?" Ascot said.
Both candidates said they will also take into account how the density of a project will affect the neighborhood.
In November, several park advisory councils in the West Loop revealed they have been strained as developers often "don't contribute" to upkeep of the parks. Among them was Mary Bartelme Park, which is in the redrawn 34th Ward.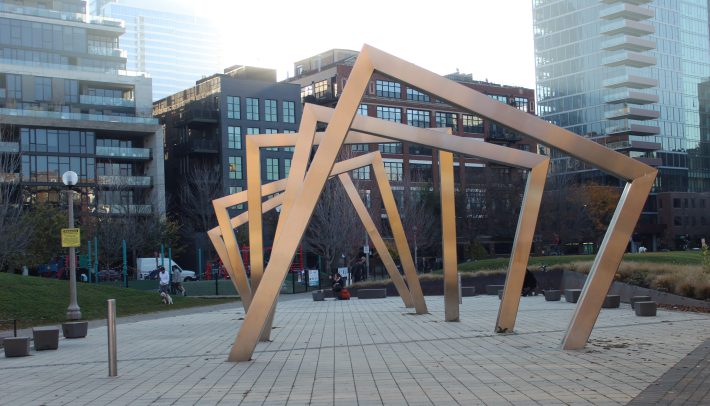 Ascot said he feels comfortable pushing back on developers and asking for more community benefits and to support public amenities. He'd use his background in real estate to negotiate for things like added green space and dog runs, he said.
"They're committing multimillion dollars for a project. They want it to be successful and have a neighborhood that's successful, as well," Ascot said.
Conway said he too would push for developers to support public infrastructure, depending on the project.
"If there is a project that will have a specific impact on some piece of public infrastructure … I think that the developer has some … role in helping preserve that bit of public infrastructure," Conway said.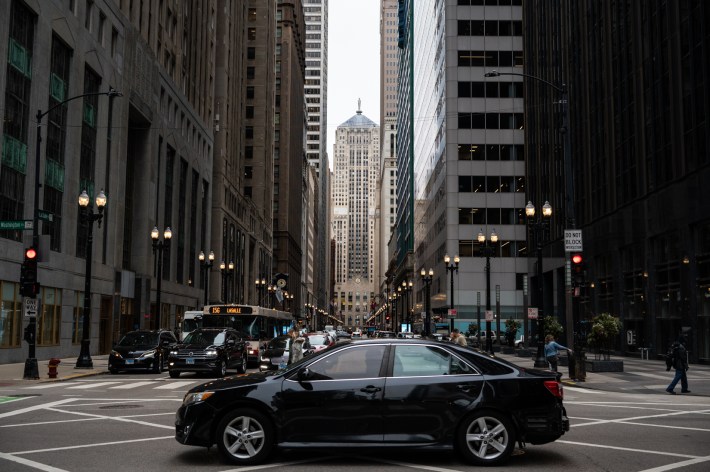 The newly redrawn 34th Ward will also encompass part of LaSalle Street included in Mayor Lori Lightfoot's Revitalizing LaSalle Street plan, which offers incentives to developers who convert vacant office buildings into apartments and condos.
Ascot and Conway want to find ways to support economic growth in the ward, they said.
Conway wants to make sure businesses, retail and restaurants moving Downtown get all the help they need to be successful, he said.
"The last thing I want as they get dissuaded because they have some problem … with the city's red tape," Conway said.
Ascot thinks developers looking to rehab older buildings that have gone into foreclosure should be able to access incentives to turn the buildings into affordable and market-rate housing. He'd also like to see additional incentives to support retail spots Downtown.
Crime
Addressing crime is also top of mind for the candidates as kidnapping attempts, shootings, armed robberies and carjackings have shaken residents in recent months.
Conway said that's one of the top reasons he's running for alderman. He hopes to draw from his experience in the military and with the Cook County State's Attorney's Office to make the neighborhood safer, he said.
Conway plans to work with the Near West (12th) Police District commander to dedicate part of his aldermanic budget to fighting crime, he said. That could include buying license plate readers and cameras for the ward, he said.
"More broadly … certainly advocate that we have the proper staffing and are embracing a community policing model, which really involves our police officers being out in our communities building relationships," Conway said.
Ascot plans to advocate for additional foot patrols along Madison, Randolph and State streets and other areas Downtown. This could have an immediate impact, he said.
Along with adding foot patrols, Ascot has heard residents need improved lighting on side streets all over the West Loop, including near Mary Bartelme Park, he said.
Part of a larger solution to addressing crime includes advocating for a special police force dedicated to the CTA, Ascot said.
"If we take care of that, I think we'll begin to see more people utilizing [CTA] and coming back Downtown, feeling safe. And if we have the police as well on the streets, walking the beats, that's going to make a difference," Ascot said.
Mental Health And Homelessness
Ascot and Conway have said they would work to reopen the six mental health clinics closed under former Mayor Rahm Emanuel.
Ascot would also like to see closed schools reopened as community centers, and he would advocate for buying old hotels and turning them into temporary shelters for people experiencing homelessness, he said. There, people could access mental health, addiction and employment services, he said.
"We have a budget of $200 million coming up in the next year's budget for the city. How is that allocated? Can we use it wisely?" Ascot said. "With acquiring land, acquiring vacant buildings, we can utilize to put people in. All those things are important, and it seems like a lot, but we can do it."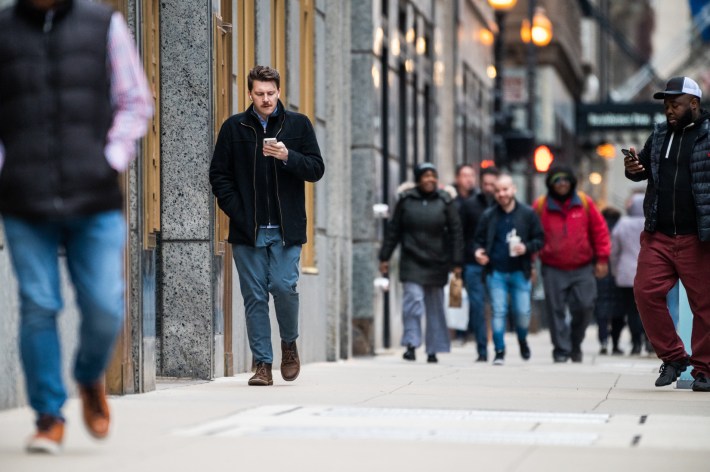 Conway plans to "investigate" using a mobile mental health clinic where treatment could meet people where they are, he said.
"We have a lot of tent cities that have built up, and I'm very compassionate about that. Certainly don't want to say, 'Hey, just move on,' but [I] want to make sure that we're not normalizing folks into into … a life of homelessness, especially as that intersects with mental health," Conway said.
Conway said he imagines assistance would include a shelter with opportunities to find jobs. Treatment for substance abuse would also be included, he said.
"I recognize the precarious financial situation of our city," Conway said. "That's why I often do talk about the … mobile mental health solution. … I think that will have a will have a significant impact there."
Money And Endorsements
The race for the 34th Ward has already been an expensive one, attracting high-dollar donors and large payouts for consulting and advertising.
Conway has raked in more than $400,00 in campaign contributions, according to the Illinois State Board of Elections. At the end of the fourth quarter, he reported having $341,093 on hand and spending $69,210.
Conway's campaign has been bankrolled from top executives at Citadel, Madison Dearborn Partners and DoorDash. In his most recent campaign contribution report, individuals connected with Madison Dearborn Partners and Citadel donated $3,000-$6,000. DoorDash gave a one-time donation of $10,000.
Conway has received endorsements from Gov. JB Pritzker, the Chicago Federation of Labor, International Union of Operating Engineers Local 150 and recently retired Illinois Secretary of State Jesse White.
Of the 139 contributions to Conway recorded fourth quarter, 42 were from donors outside Chicago, totaling more than $96,000.
Ascot has raised $56,000 since the start of his campaign. At the end of the fourth quarter, Ascot reported having $8,053 on hand and spending $29,266.
Ascot has not received any official endorsements, but he has received significant monetary support from the Realtor Political Action Committee and Athena Restaurant. Both donated $10,000 to his campaign.
Of the 21 itemized contributions recorded in Ascot's fourth quarter, eight were from donors outside Chicago totaling $6,200.
Read all 34th Ward race coverage here.
Subscribe to Block Club Chicago, an independent, 501(c)(3), journalist-run newsroom. Every dime we make funds reporting from Chicago's neighborhoods.
Click here to support Block Club with a tax-deductible donation. 
Thanks for subscribing to Block Club Chicago, an independent, 501(c)(3), journalist-run newsroom. Every dime we make funds reporting from Chicago's neighborhoods. Click here to support Block Club with a tax-deductible donation.
Listen to "The Ballot: A Block Club Chicago Podcast":