HYDE PARK — By the time the coronavirus pandemic is over, Chicago could permanently lose up to 1,500 independent restaurants, industry experts predict.
It's been more than a month since Gov. JB Pritzker ordered the statewide closure of restaurants and bars. Since then, restaurants in Chicago have seen an average 80 percent revenue loss, said Sam Toia, Illinois Restaurant Association president. 
As of Tuesday, about half of Chicago's 7,500 restaurants were completely closed. The other half were still operating, paying their staff to cook and deliver food to customers.
The National Restaurant Association estimates 15-20 percent of restaurants nationwide will close for good as a result of the pandemic, Toia said.
If the predictions ring true in Chicago, the city could lose up to 1,500 independent restaurants. Restaurant owners are anxious for a clear answer about when the shutdown will end — and what reopening will look like.
Pritzker suggested Wednesday restaurants could face longer closures than other businesses, though he hasn't said yet when the stay at home order will be lifted or when he could ease up on other restrictions.
"The collective suggestion is that industries like restaurants and hospitality are harder to open than some others," Pritzker said. It's "much easier to have social distancing, for example, in a large warehouse than in a restaurant where there might be booths and restaurants close to each other."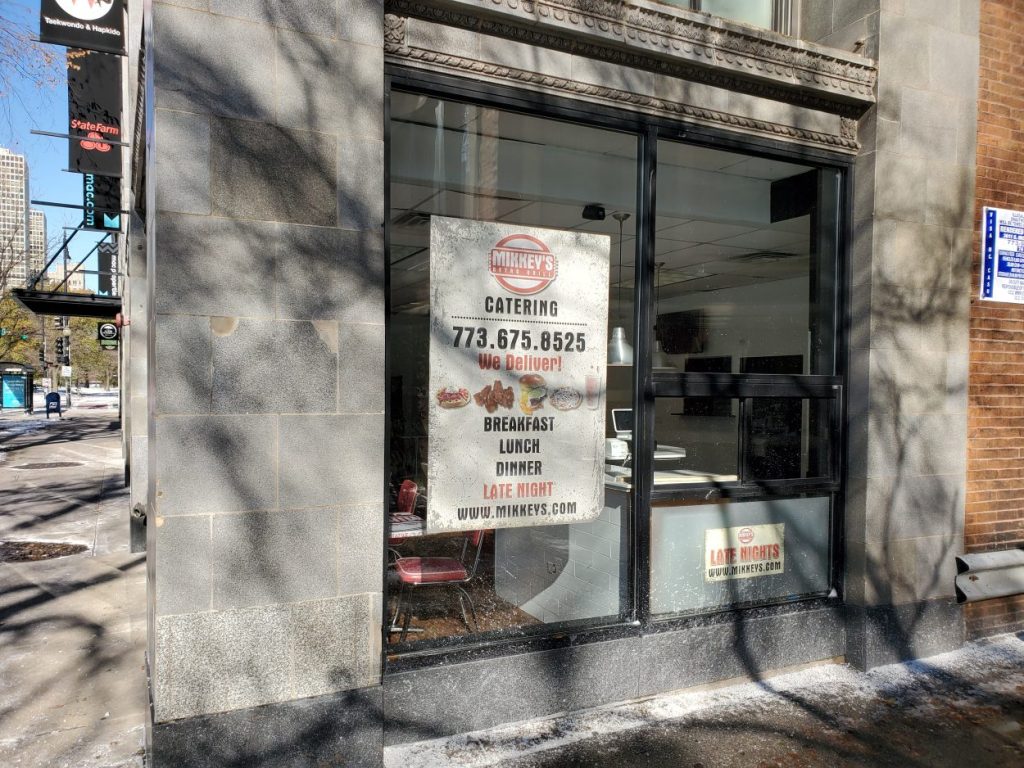 The pandemic has already claimed Toast, an 26-year-old breakfast restaurant with locations in Bucktown and Lincoln Park. Restaurants were already operating on thin margins before the shutdown, owner Jeanne Roeser said. 
"It's bone on bone," she said. "There's no wiggle room, there's no slush fund. Going into it was hard." 
Hyde Park restaurateur Rico Nance has seen an 85 percent decline in business since the state's stay at home order started.
Nance, who runs nine restaurants, including Hyde Park's Mikkey's Retro Grill, has already cut his staff. Now he's afraid he'll have to cut paychecks, too. 
With no line of credit, no cash in his reserves and companies like Uber Eats and Grubhub still commanding their 30 percent fee, he fears he won't survive if the stay at home order is extended through the summer and fall.
"We've gotten nowhere, not even with the government programs that I thought would be a guarantee that there would be some type of help," Nance said. "Landlords are still demanding rent. Employees still need to be paid. If you close our business, what do you expect us to do?"
Like many restaurant owners, Nance was left out of the federal Paycheck Protection Plan loan program, a nearly $350 billion program that has been criticized for financing chains like Ruth's Chris and Potbelly over independent restaurants. He applied for the city's small business grant program, too, with no luck yet.
The federal funding is expected to be replenished this week with an additional $322 billion, and Nance hopes some relief is on the way.
Toia said he's encouraging restaurant owners to work with their banks to apply for those funds if they haven't already. (The IRA is offering webinars for those who need more information.)
"We are not a chain restaurant city, like Tampa or Houston," Toia said. "We wanna make sure our independent restaurants from Brighton Park to Rogers Park to Jefferson Park to Morgan Park are getting in line for this PPP loan that turns into a grant. … Restaurants are the heart and soul of our neighborhoods."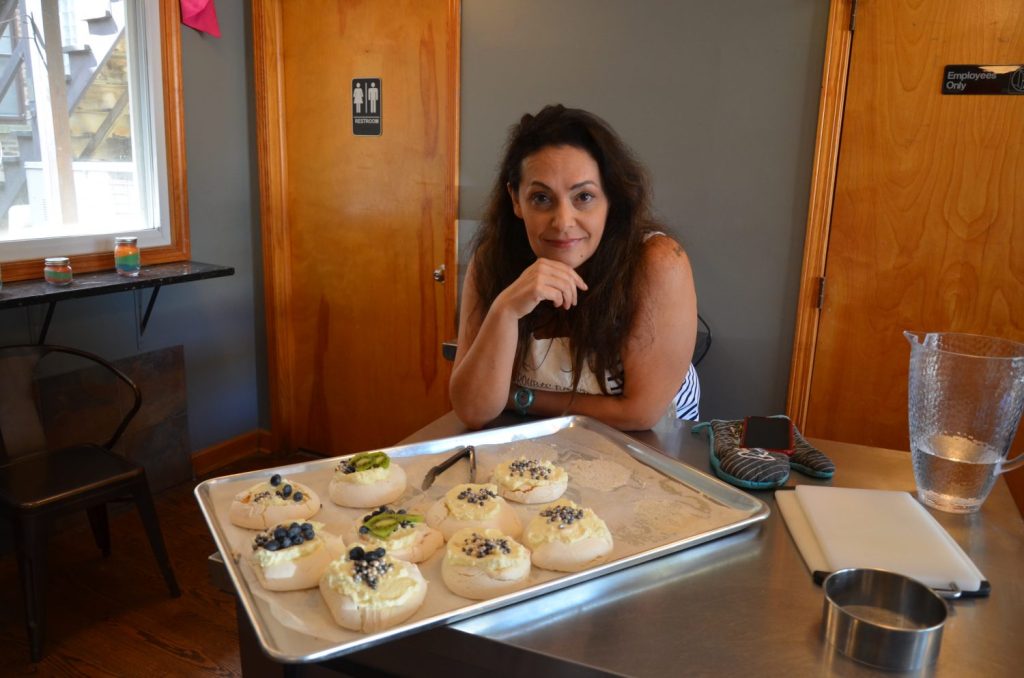 In the absence of government aid, several restaurant owners that have changed to the full-time carryout model now say they're not sure it will sustain them through May, let alone June.
When Naomi Levine pivoted her West Town bakery and event venue TipsySpace into a full-time carryout business, she was forced to hire eight staffers and increase her order amounts for items like milk, flour and eggs.
But sales haven't been strong enough to compensate for those added overhead costs. With no breaks from her landlord, Levine described her situation as a "catch-22" — she's still in business, but she's dipping into her personal savings to stay there.
Bucktown Ald. Scott Waguespack (32nd) said one small way to help struggling restaurants is by eliminating the 30 percent fees charged by companies like GrubHub, DoorDash and Uber Eats. Waguespack said these companies are extremely unregulated — and well-connected with lobbyists in City Hall.
Companies like Grubhub and Uber Eats have "nothing to lose," Waguespack said, while independent restaurants are getting "destroyed."
"Time is of the essence," Waguespack said. "I went through the 2008 market crash. I saw what happened to our businesses then. This will be even more painful, I think."  
Waguespack had planned to introduce an ordinance at City Council on Wednesday to cap fees charged by companies such as Uber Eats and Grubhub.
But the virtual meeting was cut short after a group of aldermen protested Mayor Lori Lightfoot's move to enact emergency voting powers.
The alderman, who is also the chair of the Finance Committee, plans to introduce his ordinance on Friday when council reconvenes.
For Nance, time is of the essence.
"We're the backbones of our communities, and whether we like it or not, that's just the truth of who we are. We don't have the reserves to go through this pandemic without support, and we're not getting it from the mayor's office," Nance said. "They aren't even holding off on taxes. I got a call yesterday telling me I had to pay my tax bill. I was like, 'I didn't even know y'all were open.' We're not getting any breaks on anything."
Wednesday, he received a glimmer of hope. Peter Cassel, director of community development for Mac Properties, agreed to buy 500 dinners from Nance's restaurants to give to residents, which will take care of his rent.
For now.
Block Club Chicago's coronavirus coverage is free for all readers. Block Club is an independent, 501(c)(3), journalist-run newsroom.
Subscribe to Block Club Chicago. Every dime we make funds reporting from Chicago's neighborhoods.
Already subscribe? Click here to support Block Club with a tax-deductible donation.