LINCOLN PARK — Two DePaul University students were robbed over the weekend, the latest in a string of robberies around the Lincoln Park campus.
The students were walking home around 1:20 a.m. Sunday in the 1200 block of West Belden Avenue when they were approached by a group inside a white Kia SUV, Chicago Police said. Four or five people got out of the car and demanded the students' belongings.
The robbers used pepper spray and punched one of the students in the face, taking off west on Belden Avenue with the other student's purse, police said.
DePaul confirmed the victims were students in a safety alert that went out over the weekend.
The students were offered support services and are in communication with police as they investigate the robbery, Bob Wachowski, director of public safety at DePaul, said in a statement.
The incident followed a series of robberies reported on DePaul's campus the previous weekend, when several students were targeted in three separate holdups.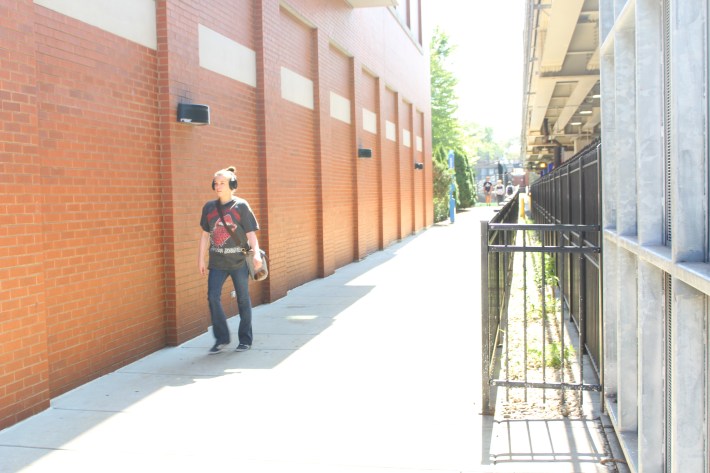 Those robberies happened between 1-1:30 a.m. Sept. 9 in the following locations:
the walkway directly east of the Fullerton CTA Station.
the corner of Belden and Sheffield avenues.
the corner of Kenmore and Fullerton avenues.
Chicago police said two 19-year-old women were robbed in the first incident; one 19-year-old woman and two 20-year-old women were targeted in the second; and two women between 19-24 years old were robbed in the third.
In the third robbery, near Kenmore and Fullerton avenues, one of the robbers punched a woman in the face before taking her belongings and running away, police said. She was taken to Illinois Masonic Hospital in good condition.
DePaul officials believe the same crew was behind all three robberies, DePaul President Rob Manuel said in a community note.
The university held a "Campus Safety Summit" on Thursday, where DePaul leaders shared the university's safety improvements, according to a report from the student newspaper the DePaulia.
The summit was planned in advance of the latest robberies and requested by the Student Government Association after a registered sex offender attacked two students last year.
Wachowski told the DePaulia the university installed more lighting on campus, upgraded the call boxes in the two parking garages and expanded the university's shuttle service and Vinnie Vans, which offer free rides to homes just outside of campus boundaries.
After the Sept. 9 robberies, the university said it would beef up its security officer presence on campus, Manuel previously said. The student affairs office is also planning a series of educational sessions about public safety.
The Student Government Association also recently approved a new Public Safety Ad Hoc committee that will push various campus safety initiatives, ranging from a closed campus policy to expanding Vinnie Van boundaries, the DePaulia reported.
Watch our "On The Block" TV show on The U, CW26 and MeTV.
Listen to "It's All Good: A Block Club Chicago Podcast":