DOWNTOWN — Ald. Brian Hopkins (2nd) is trying to put a full stop to new 4 a.m. liquor licenses in his ward, including banning all future liquor licenses along a popular stretch of Wells Street in Old Town.
Two ordinances Hopkins introduced to City Council on Thursday are a result of frustrated neighbors and depleted police resources, the alderman told Block Club.
"We can't handle any more liquor establishments; [we] are maxed out. … The police commander himself said I can't have one more bar closing at the same time. … The streets get flooded, they just can't handle it," Hopkins said.
The first ordinance, if approved, would establish a liquor moratorium on Wells Street from West Schiller Street to West North Avenue. All existing liquor license holders would be "grandfathered in," Hopkins said.
This means no additional liquor licenses would be allowed on this stretch, which is known for young 20-somethings who often engage in loitering, littering, vandalism, public urination and vomiting, neighbors have said.
Last month, neighbors near Old Town's Wells Street corridor fiercely opposed a proposal for an upscale lounge during a community meeting, saying the bar would exacerbate the street's issues with public intoxication and other unruly behavior.
Recent incidents over the summer included a car crashing into a bar's patio in July and at least two shootings in August in the areas surrounding Wells Street.
Owners of the new cocktail lounge, Caché, said they intend for the bar to be a "high-end cocktail lounge" where business professionals can go to hang out and network. The bar would be open 8 p.m.-2 a.m., except on Saturdays, when it would close at 3 a.m.
Still, neighbors weren't on board, which prompted Hopkins into action.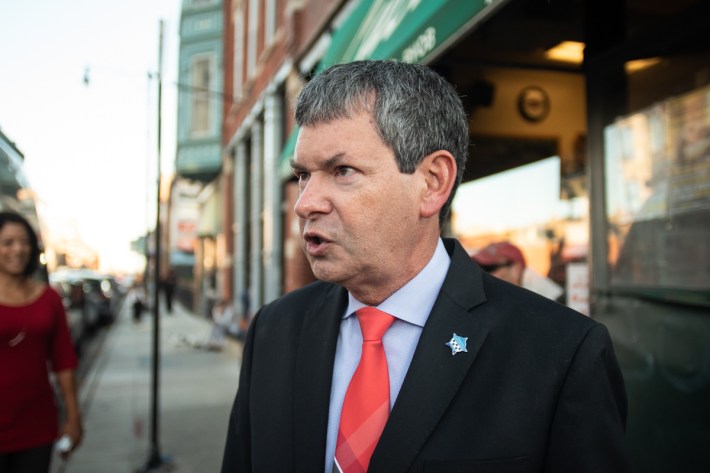 "So putting in a moratorium is in response to the community expressing quite clearly that they have enough bars," Hopkins said.
Caché has yet to obtain its liquor license, which Hopkins said Thursday he opposes.
The second ordinance would ban additional late-hour liquor licenses throughout the entire 2nd Ward, which includes parts of Old Town, Near North Side and Downtown. Existing license holders also would be "grandfathered in," Hopkins said.
According to the city's data portal, there are 13 late-hour license holders in the 2nd Ward. These businesses are allowed to serve alcohol and stay open until 4 a.m. Monday-Saturday, and until 5 a.m. Sundays.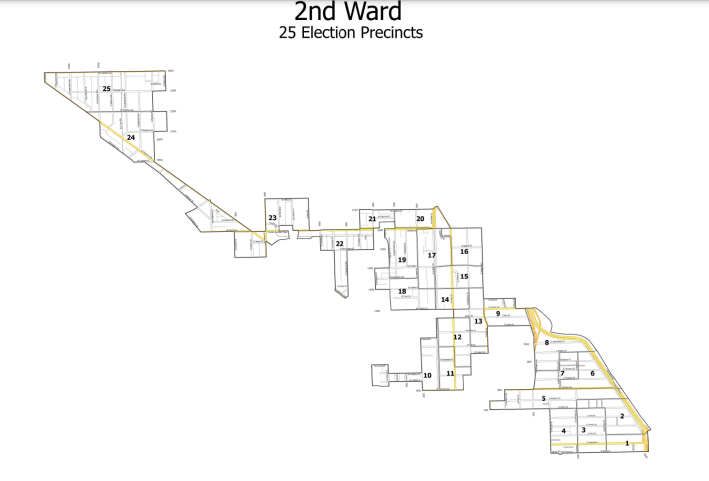 "You've got people stumbling out of the bar at 5 a.m., and they're intoxicated and they're more intoxicated than they were at 3 a.m. … There's more fights, there's more disorderly conduct, more auto accidents when people are trying to drive in an impaired state," Hopkins said.
Hopkins previously looked into banning new late-night liquor licenses in River North following a mass shooting outside a local McDonald's that killed two people and wounded seven. At the time, Hopkins had also cited an increase in shootings and violent crime in the Near North (18th) police district, which encompasses River North.
Watch our "On The Block" TV show on The U, CW26 and MeTV.
Listen to "It's All Good: A Block Club Chicago Podcast":