PILSEN — A Pilsen-based nonprofit received City Council approval Wednesday to build nearly 100 affordable apartments in the neighborhood.
Resurrection Project, a social services and housing nonprofit, is planning to turn a long-vacant lot at 2134-2146 S. Ashland Ave. into an eight-story building with 98 affordable apartments.
Named Casa Yucatan, the project will be entirely affordable housing for families earning between 15 and 70 percent of the average median income, Resurrection Project leaders previously said. There will be 38 one-bedrooms, 34 two-bedrooms and 26 three-bedrooms. Apartment sizes will range from 760 to 1,260 square feet.
The project passed the city's Plan Commission last month and the Committee of Zoning, Landmarks and Building Standards Tuesday.
RELATED: The Resurrection Project Building 98 Affordable Apartments In Pilsen
Notably, 10 apartments, including six 3-bedrooms, will be reserved for people making 15 percent of the area median income. That equates to $11,595 a year for a single person or $19,200 annually for a family of six, according to materials presented at Tuesday's meeting.
There will be 98 bike parking spots and 20 car parking spaces — more than what's required by the city given that the building will be less than a mile from the 18th Street Pink Line station, project leaders previously said.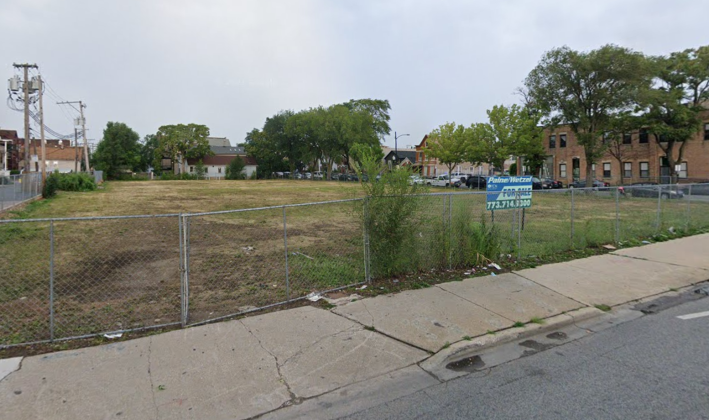 Casa Yucatan will also have two multi-purpose rooms open to residents and the general public. A green space on the roof will be accessible only to residents.
Pilsen Ald. Byron Sigcho-Lopez (25th) praised the development earlier this week as "truly affordable." He said it will help bring residents who have been priced out of Pilsen back to the neighborhood.
"I think that the mix that you see reflects the needs of our community. Sixty-plus of the units are two or three bedrooms, family-size units that are really needed to repopulate our schools, to repopulate our neighborhood," Sigcho-Lopez said. "These are efforts I think our community is proud of."
The Resurrection Project previously said construction is expected to start in summer 2024, once the group has secured financing. Work should take about a year-and-a-half, meaning Casa Yucatan could be ready for residents by fall 2025.
Residents can likely apply for the apartments in summer 2025, leaders said.
Watch our "On The Block" TV show on The U, CW26 and MeTV.
Listen to "It's All Good: A Block Club Chicago Podcast":