NORTH PARK — City officials agreed to buy a North Park building formerly used by the U.S. Marine Corps to turn it into a migrant shelter for over 500 people.
City Council voted Thursday in favor of a proposal to buy the 10.7-acre property at 3034 W. Foster Ave. using $1.5 million in funding from the Lawrence and Kedzie Tax-Increment Financing (TIF) District. 
The riverfront property sits next to the North Shore Channel between Foster and Bryn Mawr avenues. It's near a CTA yard and across from River Park. 
After the city buys and repairs the property, it could house an estimated 550 people, deputy mayor of infrastructure Lori Ann Lypson previously said. 
Getting the building ready for move-in could take about three weeks, Lypson previously said. The property needs minimal repairs to its ventilation system and is already outfitted with showers, a mess hall and other amenities.
The campus is in Ald. Samantha Nugent's 39th Ward but close to the 40th and 33rd wards, overseen by Alds. Andre Vasquez and Rossana Rodriguez-Sanchez, respectively.
Nugent spoke in support of the sale at Thursday's Council meeting.
"This property has great potential to be an asset for our community. In the short term, the building on this property can help address the humanitarian crisis the city is facing and get migrant families out of police station lobbies and into more appropriate settings," Nugent said. "In the long term, potential uses for this property include potential use for Park District or an early childhood learning facility, which I would be very supportive of."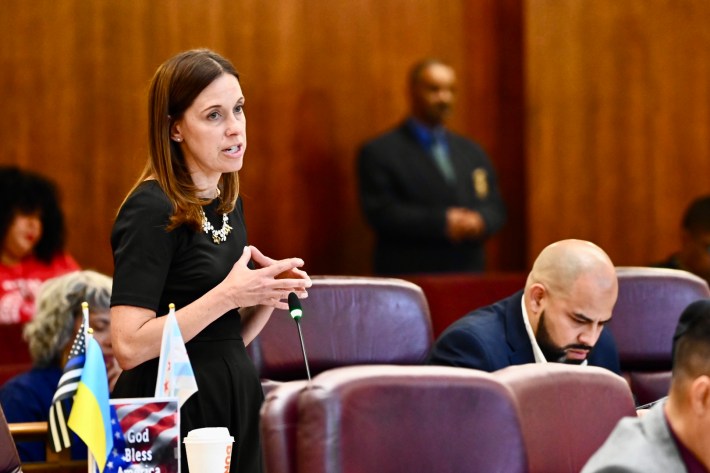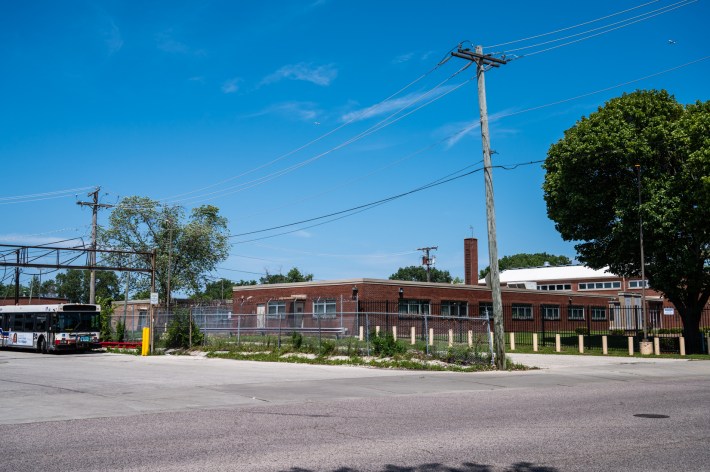 Since August 2022, thousands of asylum seekers have come from several countries, with a majority fleeing political and economic upheaval in Venezuela. Many of them were sent to Chicago on buses by Texas Gov. Greg Abbott and other border-state Republican governors.
As of Sept. 8, more than 13,500 asylum seekers have arrived in Chicago, according to city data. Of the new arrivals, 6,991 are living in one of 20 city-run temporary shelters while 2,032 are living in the city's police stations and airports, according to city data.
Buses are still arriving daily. 
The city has spent nearly $133 million from August 2022 through July 2023 on the ongoing migrant crisis, according to the city's presentation to alderpeople. Through the rest of the year, the mayor's office expects the crisis to cost the city another $123 million.
Chicago is still struggling to find long-term solutions for housing and other resources for thousands of asylum seekers. The city's stopgap solutions are failing, volunteers have said.
Last week, Mayor Brandon Johnson announced a plan to move 1,600 migrants from police stations into "winterized base camps" to help reduce the volume of asylum seekers living in police stations.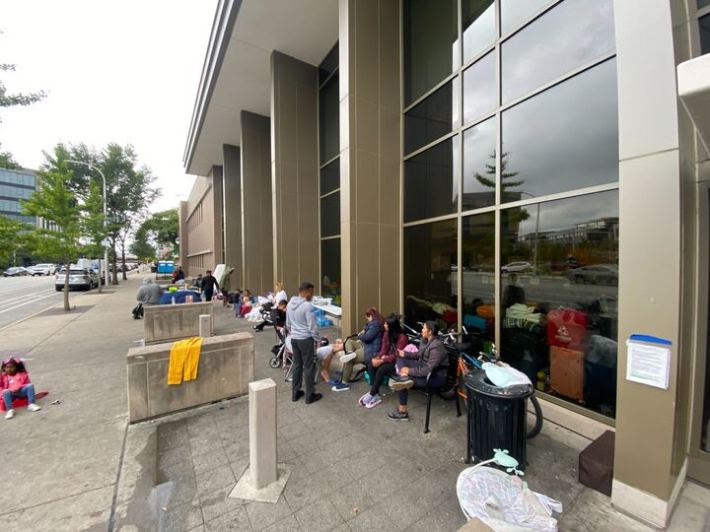 Watch our "On The Block" TV show on The U, CW26 and MeTV.
Listen to "It's All Good: A Block Club Chicago Podcast":