PORTAGE PARK — On a quiet morning with music in the background, Tom O'Brien makes burger buns from scratch in BRGRBelly's kitchen.
Thanks to the shop's 30-year-old oven that came with the place, he's able to make over 100 buns at a time, stocking up for the dinner rush in a few hours.
O'Brien is the owner of the staple burger joint at 5739 W. Irving Park Road, which recently marked 10 years in the neighborhood and has remained a neighborhood go-to spot that's survived the pandemic, leadership changes and economic struggles.
The restaurant, known for gourmet burgers, craft beers and boozy shakes, has had its fair share of TV appearances, awards and rave reviews over the years — but O'Brien might be proudest of keeping the business going past the pandemic, supporting its staff and creating a loyal customer base, he said.
"We're [the] old-timer on the block," O'Brien said. "What's gratifying is this place is special to people. It sounds cliché, it sounds corny, but that's what I want it to be."
Tom O'Brien and his family grew up in Jefferson Park and opened the burger spot in 2013. His late brother, Steve O'Brien, and sister-in-law Nicole O'Brien, bought the building that previously was home to a pizza shop.
The co-founders, who have a background in sales and culinary arts, opened the business to bring a new vibe to the community with a unique twist on classic burgers.
The spot was originally named Leadbelly to pay homage to the king of the 12-string guitar Huddie William "Lead Belly" Ledbetter. But after a long legal battle with the estate of the legendary blues musician, the restaurant name changed in 2015.
Tom O'Brien, who has a background in cafe and catering business management, soon joined his family in the business, he said.
The restaurant was one of the only gourmet burger spots in the area when it opened, quickly gaining a loyal following, Tom O'Brien said.
"I started helping out part time because it took off faster than they thought," he said.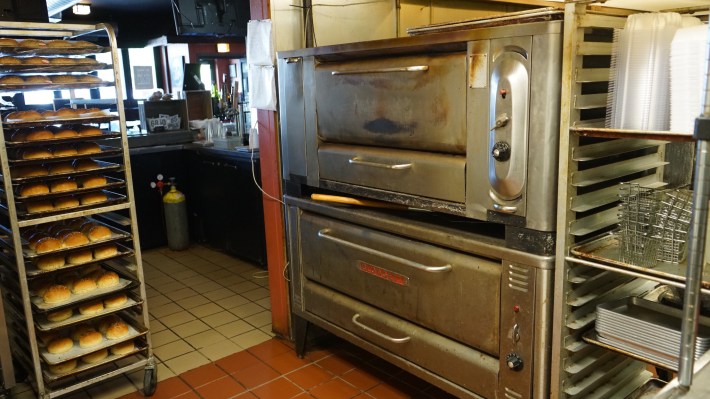 The neighborhood spot also has been successful because of its in-house traditions that make the food so good, the owner said.
The massive pizza oven has become a dependable helper in making the burger buns from scratch. Add to that a meat grinder attached to the back wall and a dough divider rounder machine from 1981, and the BRGRBelly kitchen carries decades of history into the present.
"There is a double pizza oven in here, and I've measured it and I looked at it and I can't figure out how it got in here," Tom O'Brien said. "A lot of what comes out of the kitchen is informed by the stuff that was already here."
Steve and Nicole O'Brien opened a sister location at 4800 N. Central Ave. called BEEFBelly in 2015, but the concept didn't take off and the duo closed the shop in 2018. The team decided expanding wasn't in the cards, opting to stick with the Portage Park location and focus on basics, Tom O'Brien said.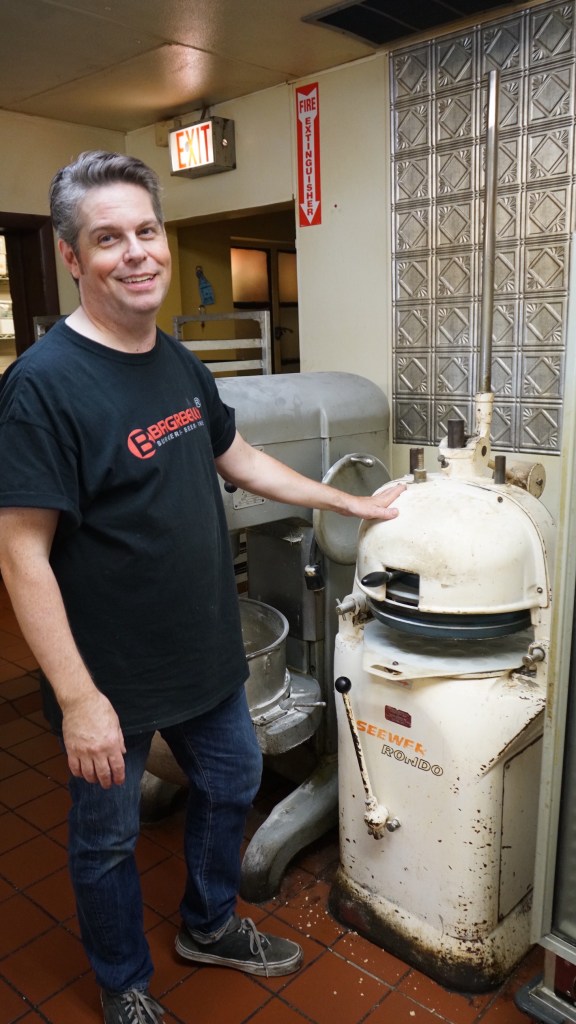 Shortly after, Steve and Nicole O'Brien moved to South Carolina for new business endeavors. Tom O'Brien managed the restaurant solo, though his brother was still active and helped the business from afar, he said.
It was Steve O'Brien who picked the music for the restaurant, which is plastered with pictures of iconic folk, blues and rock musicians such as Bob Dylan, Robert Plant and Johnny Cash. Having gone to culinary school, all of the recipes were his, too.
Steve O'Brien died at 55 in August 2022 after a brief illness, according to his family. Creating BRGRBelly was one of his proudest professional achievements, his brother said.
The restaurant's recipes, personality and business choices carry on his brother's legacy, Tom O'Brien said.
"One thing that we have come to learn that we missed from Steve is Steve was the best about putting us out in front of people and was an endless champion of this place," he said.
Steve O'Brien's business decisions and commitment to running the spot meant there was cushion for emergency repairs or unexpected expenses, his brother said. But because of his death, the restaurant's finances are a little leaner, Tom O'Brien said.
"One of the things Steve said to me at the end of the fiscal year was, 'I believe you put yourself in the conditions to be lucky,'" he said. "So all the stuff that we already have done and that [he did] put [us] in the good graces of the people in the neighborhood and to be able to pivot where we needed to pivot."
Nicole O'Brien recently opened Windy City Burgers in Greenville, South Carolina, as a sister spot to BRGRBelly.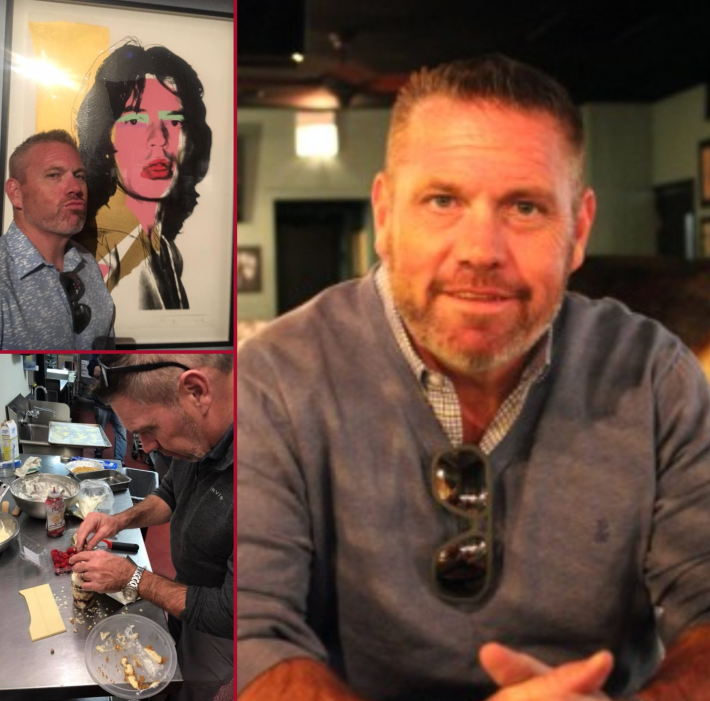 As more restaurants open along the Irving Park Road strip and newer families move into the neighborhood, Tom O'Brien said he is grateful for loyal neighbors and the success that indicates a healthy future for BRGRBelly. The restaurant still sees new customers, some of whom just moved to the area and some who are longtime residents.
"It's fun to come to work here every day," he said. "I enjoy this job more than any other job I've had, because I get to use all the part of my brain and talk to people about music, the neighborhood."
BRGRBELLY is open 5-9 p.m. Tuesday-Thursday, 5-10 p.m. Fridays, noon-10 p.m. Saturdays and noon-8 p.m. Sundays.
Watch our "On The Block" TV show on The U, CW26 and MeTV.
Listen to "It's All Good: A Block Club Chicago Podcast":