CHICAGO — Events in the city this weekend allow residents to celebrate Mexican Independence Day, mosh to punk rock at Riot Fest, browse an outdoor art market in Ravenswood and check out Chicago's inaugural Latino Dance Festival.
Here's a roundup of 31 things to do in Chicago this weekend: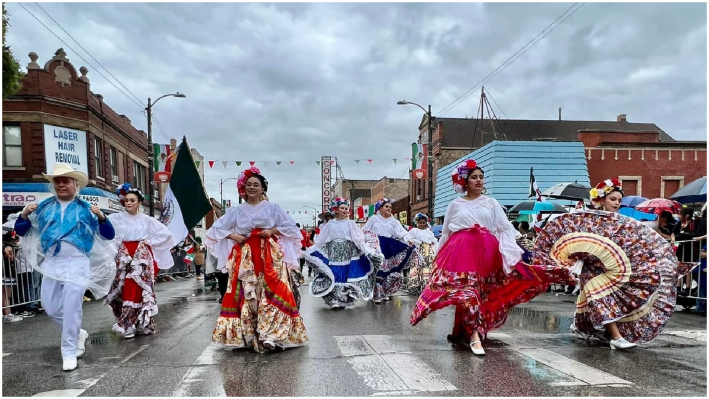 Noon Saturday
Begins at the Little Village Arch at 26th Street and Albany Avenue, proceeding down 26th Street to Kostner Avenue
One of the country's largest Mexican Independence Day parades comes back to Little Village this weekend, celebrating Mexican culture and independence from Spain. The parade features brightly colored floats, mariachi bands and folkloric dancing, and it typically draws thousands to the neighborhood's business corridor. You can learn more here.
2-8 p.m. Sunday
Reva and David Logan Center for the Arts, 915 E. 60th St.
This inaugural four-week fest is a celebration of Ibero-American culture and Chicago's dance scene. Over the next month, you can see performances of Puerto Rican bomba and plena, samba, flamenco, Belizean punta and more. Admission is free but attendees should RSVP online.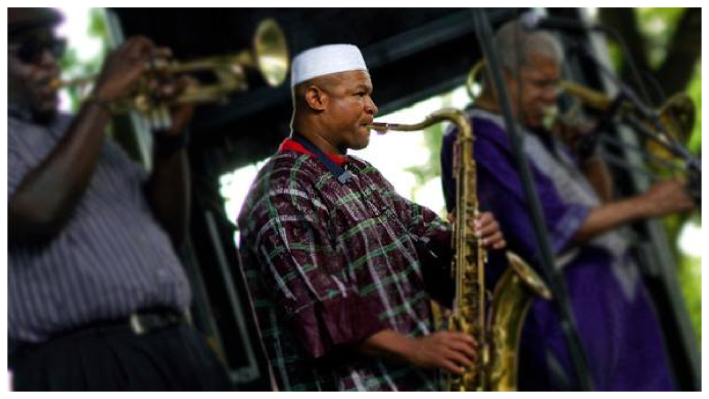 6 p.m. Thursday-Friday, 11:30 a.m.-6 p.m. Saturday
Hamilton Park and Cultural Center, 513 W. 72nd St.
Catch musical performances by jazz masters and homegrown artists like Isaiah Collier, Alexis Lombre, Ernest Dawkins and Frank Russell Band at this 24th annual three-day fest.
10 a.m.-5 p.m. Saturday
Morgan Arts Complex, 3622 S. Morgan St.
Spend a day watching films from the lens of Black queer communities, including Ashley O'Shay's "Unapologetic" and Luchina Fisher's "Mama Gloria." You can also attend workshops and talkbacks, check out local vendors and more. This is a community event for all ages. General admission tickets are $40 for individuals. Discounts are offered for youth, students, film industry professionals and groups. Get yours here.
7 p.m. Thursday
Color Club Tavern, 4146 N. Elston Ave.
Sip on canned wine and spend an evening listening to music, poetry, comedy, essays and more from some of Chicago's top queer performers. Tickets are $10 online, excluding taxes and fees.
11 a.m.-3 p.m. Sunday
Gallagher Way, 3635 N. Clark St.
Shop home goods, planters, art, clothing, accessories and more from local artists who turn "trash into one-of-a-kind wonders." This free outdoor market also features various activities and crafts, taco joint Big Star Food Truck and live School of Rock performances. The event is dog-friendly and open to all ages. Online RSVPs are encouraged but not required.
11 a.m.-6 p.m. Saturday-Sunday
Ravenswood Industrial Corridor, from Lawrence Avenue to Irving Park Road
Shop from more than 50 local makers while enjoying live music, dance lessons, kids' activities, food truck fare, a Malt Row beer garden and more. Learn more about the 21st annual neighborhood market here.
8-10 p.m. Thursday
The Newport Theater, 956 W. Newport Ave.
Enjoy a night of laughter and spontaneity at this adult improv comedy event presented by Preston O'ffill. Tickets are $20 online and $25 at the door.
7:30 p.m. Thursday-Saturday, 3 p.m. Saturday-Sunday
Ensemble Theater, 1646 N. Halsted St.
"Sanctuary City" is a tale of immigration, friendship and young love by Pulitzer Prize winning playwright — and University of Chicago graduate — Martyna Majok. Directed by Steph Paul and starring Grant Kennedy Lewis, Brandon Rivera and Jocelyn Zamudio, the play is making its Chicago debut this weekend and will run through Nov. 18. Tickets are available online starting at $40.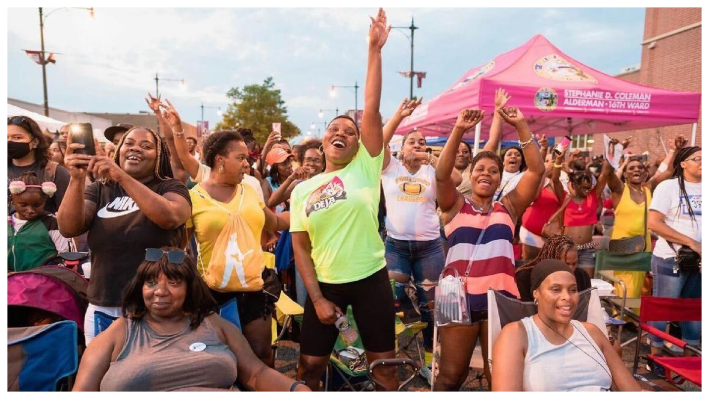 Noon-7 p.m. Saturday
West 63rd Street and South Halsted Street
Englewood Music festival is back for its third edition, bringing Miami rappers, local vendors, art activations, a community resource fair and more to the neighborhood. RSVP online. Learn more about the fest, its vendors and artists here.
Noon-6 p.m. Saturday
Industrial Council of Nearwest Chicago, 320 N. Damen Ave.
Shop and support local businesses from two incubators, Make City and The Hatchery, at this West Side street fest highlighting entrepreneurs. Admission is free and the event will go on rain or shine.
11:30 a.m.-1 p.m. Sunday
Begyle Brewing, 1800 W. Cuyler Ave.
Run, walk or jog a 5K race through Ravenswood that starts and ends at the Begyle taproom. All participants will receive a free craft brew and a collector's pint glass or other seasonal swag item. There will also be live music, games, giveaways and more. Tickets are $35 online.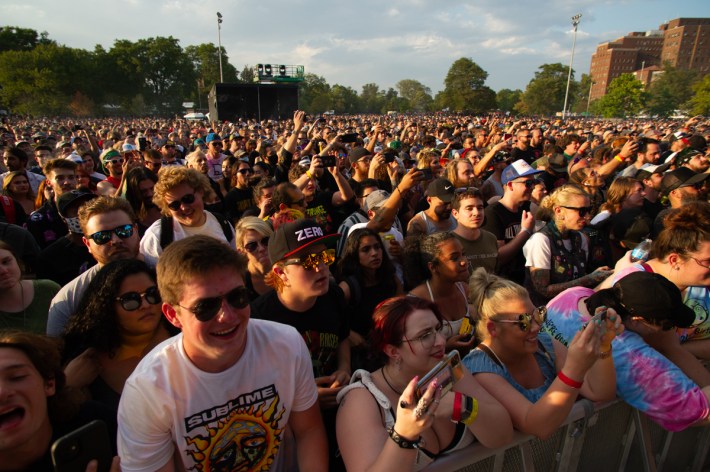 11 a.m.-10 p.m. Friday-Sunday
Douglass Park, at West Ogden Avenue and South Sacramento Drive
This three-day punk rock music festival returns to Chicago with Foo Fighters, Death Cab for Cutie, The Cure and more. Tickets are available starting at $109.98 for one-day passes. Get yours here. Learn more about the festival and find the full line-up online.
6:30-10 p.m. Saturday
Lincoln Park Zoo, 2400 North Cannon Dr.
Enjoy after-hours access to the Lincoln Park Zoo at this adults-only Oktoberfest party. Catch performances by German band Die Musikmeisters, dance the night away to DJs spinning tunes on the South Lawn, play lawn games and more. There will also be pop-up bars and concession stands serving alcoholic and non-alcoholic beverages, pretzels, bratwurst and more. General admission tickets are $35 online.
6-9 p.m. Sunday
Lincoln Park Zoo, 2400 North Cannon Dr.
Celebrate Oktoberfest sans alcohol at this adults-only, after-hours celebration. There will be live polka music from The Dirndolls, lawn games, free rides on the AT&T Endagered Species Carousel and more. Attendees can also enjoy unlimited samples of non-alcoholic or alcohol-removed craft beer or wine, zero-proof cocktails and a special for-purchase menu featuring wurst, pretzels with mustard and other German treats. General admission tickets are $25 online.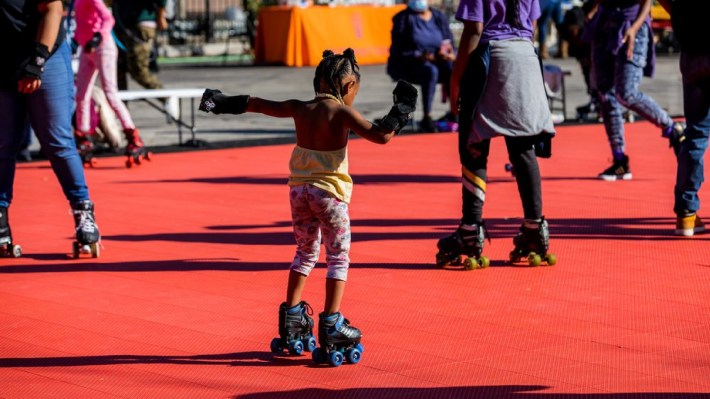 11 a.m.-7 p.m. Saturday-Sunday
7001 S. Jeffery Blvd.
This weekend-long family fest showcases South Shore's finest with live entertainment, art, food trucks, local vendors and an outdoor skating rink. Featured artists include DJ Duane Powell, Peter Jericho, MGENI, Ausar and Mara Love. Admission is free. Get your ticket and learn about the fest online.
7-10 p.m. Saturday
The Theraplay Institute, 1224 W. Belmont Ave.
Local nonprofit The Theraplay Institute is hosting a fundraiser for children's mental health services with art, an open bar, a raffle and silent auction, food, music and more. This is a 21+ event. Tickets are $35 online and $45 at the door.
2:15, 5 and 8 p.m. Saturday, 2:30 and 5:30 p.m. Sunday
AMC NEWCITY 14, 1500 N. Clybourn Ave.
Asian Pop-Up Cinema is a bi-annual Asian film festival. Since its founding in 2015, the fest has presented more than 250 films from more than 10 different countries. Tickets for in-person screenings start at $13 for general admission; discounts are offered to students and seniors. Ticket packages for up to 5 films are also available for purchase. Find all film screenings and package options online.
1-6 p.m. Sunday
5822 S. Halsted St.
Shop local record vendors, sample food from local businesses and listen to DJs spin vinyl all afternoon at this monthly record fair and food market collective.
Noon-2:15 p.m. Sunday
Davis Theater, 4614 N. Lincoln Ave.
Watch the Aretha Franklin concert film "Amazing Grace," drawn from 20 hours of raw footage of the iconic soul singer working on her 1972 gospel album of the same name. The 2018 film, directed by Alan Elliot and Sydney Pollack, will be followed by a Q&A with Aaran Cohen, author of the "Amazing Grace" book. Tickets are $14 online. This screening is part of CHIRP Radio 107.1's inaugural music film festival.
Daily at 2 p.m. starting Thursday
American Writers Museum – 2nd floor, 180 N. Michigan Ave.
Experience the American Writers Museum's new Hispanic Heritage Month Tour celebrating Hispanic writers, from the first Puerto Rican librarian in New York City to the first Latino to win a Pulitzer Prize for fiction. It kicks off Thursday and will be offered daily at 2 p.m. through Oct. 16. The tour is included with museum admission. Advanced registration is not required.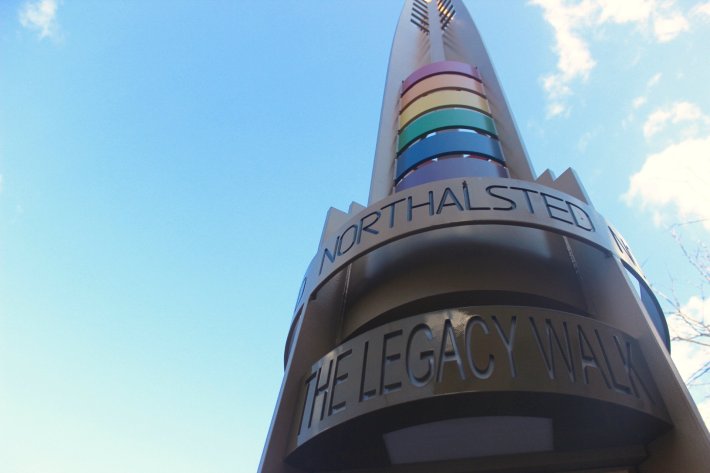 Noon-2 p.m. Saturday
Belmont Red/Brown/Purple Line Station, 945 W. Belmont Ave.
Lifelong Chicagoan Anthony Alfaro is leading a tour through Boystown (also known as Northalsted) this weekend. Learn about celery farmers, Japanese immigrants, the Belmont Rocks and more while exploring the neighborhood. After, walkers can grab drinks together at the cash-only L&L Tavern, 3207 N. Clark St. The tour is offered through ​Chicago for Chicagoans, a nonprofit "pay-what-you-can" tour service created by and for Chicagoans. Tickets are free, but a $10-20 donation is appreciated.
Noon-2 p.m. Sunday
Twin Anchors, 1655 N. Sedgwick St.
Old Town native Liz Garibay will be leading tour goers through the neighborhood and its history, from the Great Chicago Fire to prohibition and speakeasies to music and art movements. See Old Town's long-lived restaurants, cultural institutions and bars, then grab a drink in one. The tour will close out at Old Town Ale House, 219 W. North Ave. Tickets are free, but a $10-20 donation is appreciated to support nonprofit tour service ​Chicago for Chicagoans.
11-1 p.m. Sunday
Vietfive Coffee, 1116 W. Madison St.
This is a monthly coffee shop meetup for queer Asians to get to know one another, share experiences and enjoy each other's company. RSVP online.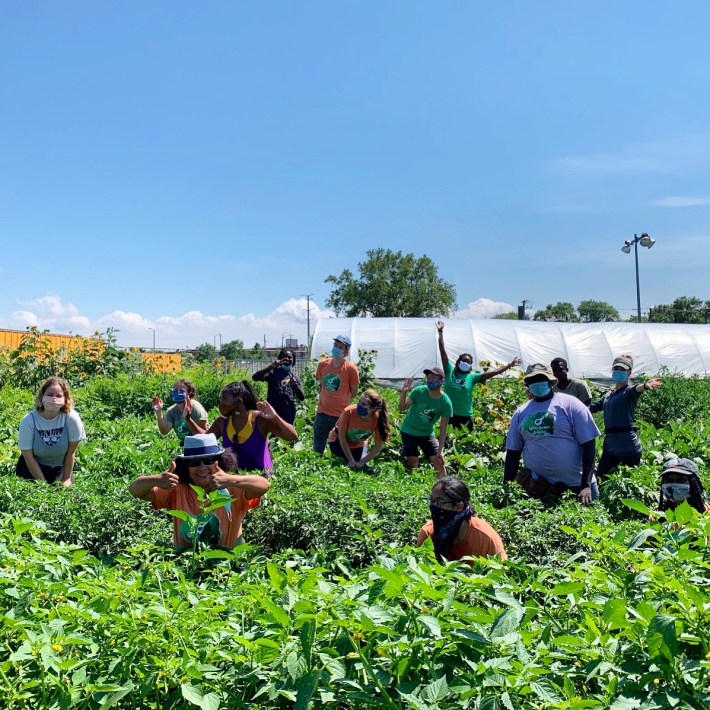 2-4 p.m. Saturday
South Chicago Farm, 9000 S. Mackinaw Ave.
Urban Growers Collective, a Black- and women-led nonprofit, is leading an herb walk at their South Chicago Farm, where you can learn how to identify and work with wild and cultivated plants. Tickets are $20 online, but cost should not be a barrier. Reach out to programming@urbangrowerscollective.org for sliding scale or free options.
3-9 p.m. Saturday
Cerise Rooftop, 203 N. Wabash Ave.
Enjoy a line-up of DJs including Mo Mami and Silent Hype and shop women-owned businesses at this Hispanic Heritage Month rooftop celebration. RSVP online.
2-4 p.m. Sunday
Epic Art House, 1850 N. Western Ave.
Kids and families can work on various arts and crafts activities at this free, hands-on Creativity Extravaganza. There will be materials for painting, block-printing, drawing, fabric arts, clay modeling and more. RSVP online.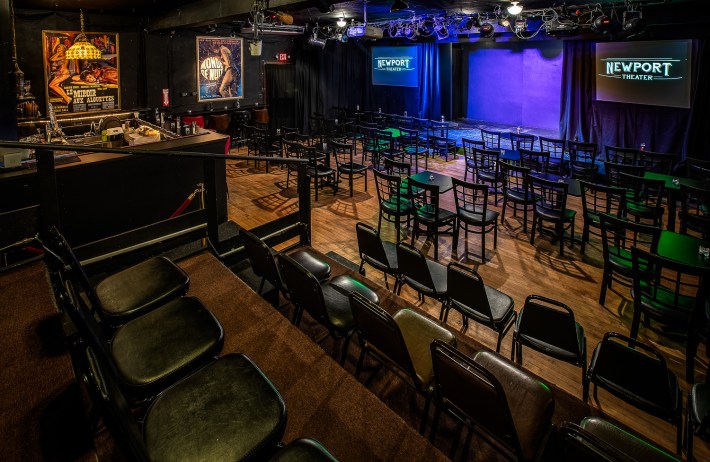 7 p.m. Sunday
The Newport Theater, 956 W. Newport Ave.
Newport Theater Camp students will show off their clowning, improv and physical comedy skills in this off-beat showcase. Tickets are $10-20 online.
10-11 a.m. Saturday
Lincoln Park North Pond, 2610 N. Cannon Drive
Take a guided walk around North Pond with Lincoln Park Conservancy volunteer docents and learn about native plants and wildflower species. Tickets are $10 to support the Lincoln Park Conservancy and guides. Get yours here.
9:30-10:30 a.m. Sunday
Roots Handmade Pizza – South Loop, 744 S. Dearborn St.
Stretch and breath through a Sunday morning rooftop yoga session, then treat yourself to a post-class mimosa. Tickets are $30 online, mimosa included for 21+ attendees.
An independent recreational pot dispensary, Karma Club, is coming to Lincoln Park this weekend. There will be a 21+ parking lot fest complete with cannabis, music, a magician, live glassblowing, hotdogs, ice cream and cocktails. You can RSVP online.
PLUS: Five Picks From Our Partners At
7 p.m. Friday
Soldier Field, 1410 Special Olympics Drive
Let loose with the soulful Colombian vocalist Friday at Soldier Field.
7:30 p.m. Saturday
Park West, 322 W. Armitage Ave.
Join the rockstar for a show with Jaime Wyatt at Park West.
8 p.m. Saturday
The Chicago Theatre, 175 N. State St.
Catch soul singer Fantasia live at The Chicago Theatre along with special guest Raheem DeVaughn.
7 p.m. Sunday
Byline Bank Aragon Ballroom, 1106 W. Lawrence Ave.
Rock hard on Sunday with punk star Danzig at Byline Bank Aragon Ballroom.
Noon Sunday
Sleeping Village, 3734 W. Belmont Ave.
Support a good cause with the first annual Patoberfest supporting pediatric brain cancer research.
Watch our "On The Block" TV show on The U, CW26 and MeTV.
Listen to "It's All Good: A Block Club Chicago Podcast":