CHICAGO — Plans for thousands of apartments across Chicago, many of them proposed for a single West Loop intersection, received key city backing Tuesday.
The City Council's Committee of Zoning, Landmarks and Building Standards green lit two major developments at Morgan and Kinzie streets in Fulton Market that would create almost 2,000 apartments.
The committee also approved almost 100 affordable apartments in Pilsen, 50 affordable apartments at a former school in Englewood and more than 130 apartments in Lincoln Park near the Steppenwolf Theatre, as well as new townhomes in Bridgeport.
The expansion of a Blackhawks practice facility and community ice rink next to the United Center was approved as well.
All the proposals must still be approved by the full City Council, which is expected to meet Thursday.
Learn more about the projects: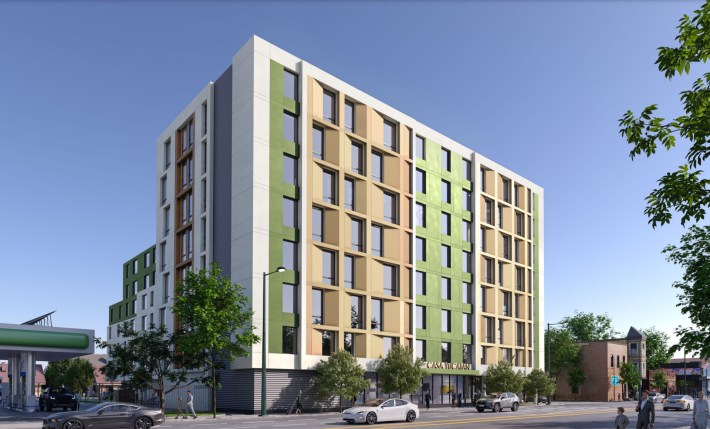 All-Affordable Building In Pilsen
Developer The Resurrection Project is planning to turn a long-vacant lot at 2134-2146 S. Ashland Ave. into an eight-story building with 98 affordable apartments.
Known as Casa Yucatan, it will include a mix of one-, two- and three-bedroom units. Twenty parking spaces and 98 bike spaces will be built onsite.
Notably, 10 apartments, including six 3-bedrooms, will be reserved for people making 15 percent of the area median income. That equates to $11,595 a year for a single person or $19,200 annually for a family of six, according to materials presented at Tuesday's meeting.
Pilsen Ald. Byron Sigcho-Lopez (25th) praised the development as "truly affordable." He said it will help bring residents who have been priced out of Pilsen back to the neighborhood.
"I think that the mix that you see reflects the needs of our community. Sixty-plus of the units are two or three bedrooms, family-size units that are really needed to repopulate our schools, to repopulate our neighborhood," Sigcho-Lopez said. "These are efforts I think our community is proud of."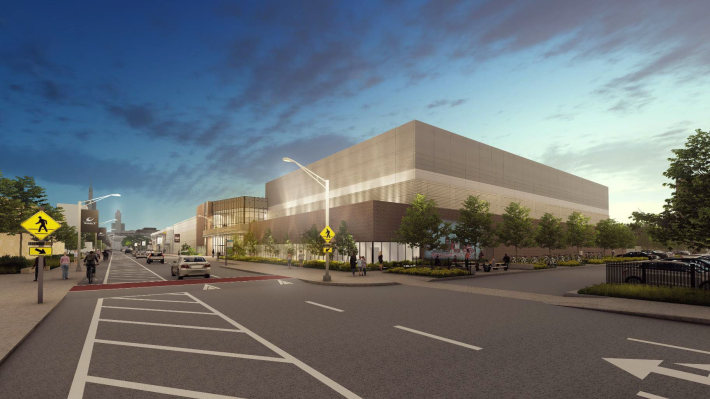 Fifth Third Arena Expansion
The Chicago Blackhawks are planning to build two new hockey rinks and 219 parking spaces next to their existing training arena at 1801-53 W. Jackson Blvd. on the Near West Side.
The proposed two-story addition to the Fifth Third Arena would add roughly 135,000 square feet to the facility, according to presentation materials. Construction is estimated to wrap up in 2026.
The team is buying the land from Rush University Medical Center for $23.5 million, a deal approved by the City Council in April. As part of that, the hospital will put $6.3 million from the sale toward development of the Sankofa Wellness Village, a $50 million complex along the Madison and Pulaski corridor in West Garfield Park.
Alderpeople praised the expansion Tuesday. The additional ice rinks will allow the team to host expanded community programs, officials said.
"The continued investment in the neighborhood on the West Side is really, really impressive," said Ald. Bennett Lawson (44th), whose ward includes Wrigley Field.
"When we talk about sports teams — I know a little about one, right? — we have to look at what they're doing in the community, what's their impact in their immediate neighborhood? What's their impact citywide? Because it's not all equal, at all. And I think the Blackhawks are a real leader there," he said.
West Loop Residential Towers
The zoning committee also approved nearly 2,000 apartments at the intersection of Morgan and Kinzie streets, the latest in an ongoing explosion of housing in Fulton Market and the West Loop.
Developer Vista Property plans to build three towers at the southwest, northwest and northeast corners of Morgan and Kinzie. The development will include up to 1,450 apartments, with 20 percent affordable apartments built onsite.
At the southeast corner of the intersection, JDL Development & Latsko Interest Projects is planning a 43-story building with up to 460 apartments, to be located next to the upcoming Guinness Brewery site.
That project will include 92 affordable apartments, meeting the city's 20 percent threshold.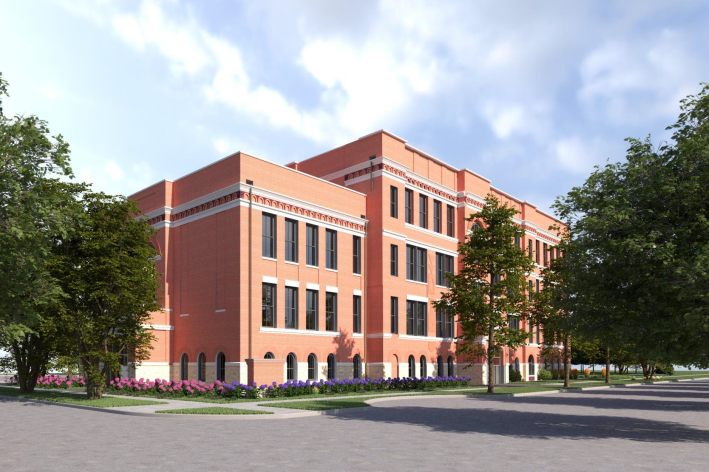 Also approved Tuesday was a 50-unit, all-affordable complex at the former Charles Warrington Earle School, 6121 S. Hermitage Ave., in West Englewood. The school was one of 50 closed by the city in 2013.
The committee also advanced plans for 12 new townhomes in Bridgeport at 500 W. Pershing Road, a daycare near the 606's Bloomingdale Trail in Bucktown and a conversion of a former Woodlawn bank building into commercial office space.
Block Club's Madison Savedra contributed.
Watch our "On The Block" TV show on The U, CW26 and MeTV.
Listen to "It's All Good: A Block Club Chicago Podcast":