ASHBURN — Esau Chavez, a lifelong Ashburn resident, has always had trouble sleeping.
When he does finally start to nod off, he hears the repetitive blast of a train horn at a nearby railroad crossing, Chavez said. It's always between 10 p.m. and 3 a.m., he said — and it's been a nuisance for nearly 30 years.
"As long as I can remember, that horn has been going off," Chavez said.
Plans to transform noisy railroad crossings into quiet zones in this Southwest Side neighborhood are underway, but city officials say the work could take "at least several years."
Trains sound their horns in a "pattern of two long, one short and one long blasts" for safety measures as they approach grade crossings with streets and highways, according to Federal Railroad Administration guidelines. The volume of the horns can reach up to 100 decibels.
To implement quiet zones — or a railroad crossing where a train doesn't have to sound its horn — public authorities must first diminish the "increased risk" not having it might cause, according to federal guidelines. Trains can still sound their horns in emergencies.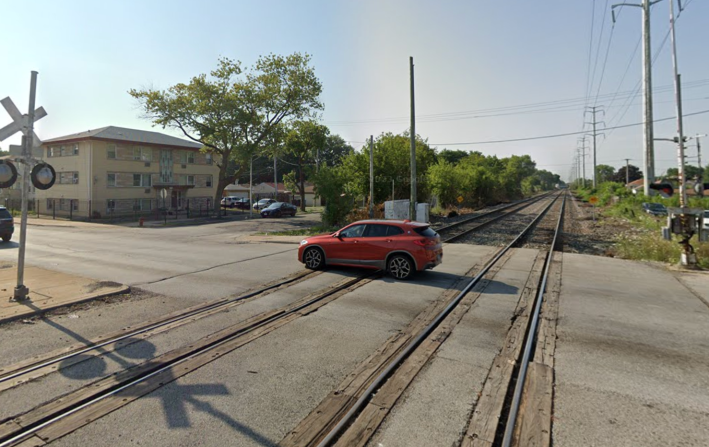 A few years ago, Ald. Derrick Curtis (18th), whose ward includes Ashburn, began circling word in his neighborhood newsletters that the local railroad crossings, notorious for the blaring horns, would soon become quiet zones, Chavez said.
"Nothing came of it," Chavez said. 
On July 24, neighbors received an email from Curtis' office explaining "a large funding gap" delayed progress on the railroad crossings, Chavez said.
Estimated costs shared by the Chicago Department of Transportation, the public authority leading the charge to revamp the crossings, have nearly tripled because of "more stringent" guidelines caused by "crossing safety incidents in other parts of the U.S.," according to the newsletter. 
Previous estimates to designate seven railroad and Metra crossings as quiet zones were around $3.6 million. Under the new federal guidelines, the work could cost around $8.9 million, Curtis said in the newsletter.
"This is an unfortunate setback, however, I will continue to work diligently towards resolving our issues with obtaining a quiet zone for the community," Curtis said in the newsletter.
But CDOT hasn't yet submitted a quiet zone application to the Federal Railroad Administration (FRA), said department spokesperson Erica Schroeder.
The department is currently gathering information and data needed for the application, which includes "identifying and assessing additional safety measures and design treatments that may be applied to the affected crossings to mitigate risk caused by the absence of trains sounding their horns," Schroeder said. 
That work is "expected to be complete later this year," Schroeder said. 
"The estimates provided by the Alderman were preliminary ballpark cost estimates prepared by CDOT in order to help gauge the [extent] of the costs that may be involved," Schroeder said. "Detailed cost estimates may vary from the preliminary estimates based upon upcoming review by [federal railroad officials] as well as detailed design and material and labor costs at the time of implementation." 
The Federal Railroad Administration could take 12-18 months to review and approve quiet zone applications, Schroeder said.
That does not include the time it takes to complete the application, "identify funding and build the FRA-approved safety measures and design treatments to the affected crossings," Schroeder said. Examples of safety measures include four-quadrant gate systems, gates with medians and temporary crossing closures, according to federal guidelines.
"…It is likely to take at least several years before a quiet zone may be implemented in this area," Schroder said. 
Creating quiet zones in his ward has been a priority since Curtis entered office in 2015, said aldermanic aide Vernon Wiltz. 
Curtis has been "trying to work on getting the funding for it," Wiltz said.
Curtis and CDOT first discussed implementing quiet zones in his ward in 2019, Schroeder said.
Following those conversations, the city "sought and secured funding and consultant contracts to conduct the technical studies that are currently happening," Schroeder said. 
Norfolk Southern Railway train derailments in Ohio, which sent toxic fumes into the air earlier this year, caused the estimated costs to skyrocket, Wiltz said. The Federal Railroad Administration "decided to change their safety measures," Wiltz said.
Whereas the city could have previously done a "percentage of the upgrades at some of the crossings," under new guidelines, public authorities must do "100 percent of all the upgrades" to create a quiet zone, Wiltz said. 
"It's been a long road. We thought we were going to have it this year or next year," Wiltz said.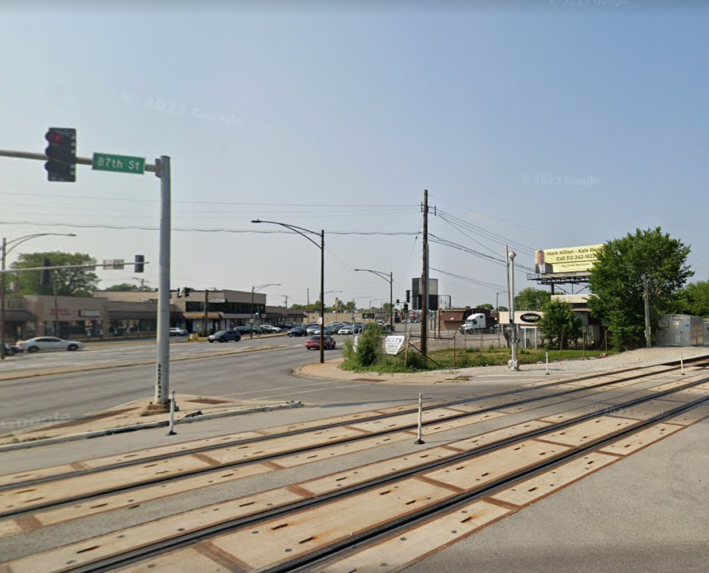 CSX Elsdon Subdivision railroad crossings are "being studied" at 79th Street and Central Park Avenue; Columbus and Central Park Avenue; and 3600 W. 83rd Pl., Schroeder said.
Crossings along Metra tracks at 87th Street and Pulaski Road; 84th Street and Lawndale Avenue; 3625 W. 83rd Place; and St. Louis Avenue are also being studied, Schroeder said.
When implemented, a quiet zone will "improve the quality of life" for 18th Ward residents, Chavez said.
It will also help him finally get a great night of sleep, Chavez said. 
"I hope there's more transparency and community involvement in this process," Chavez said. "There's a lot of train and freight traffic, and this is a residential area. At the least, what I'd like is a quiet zone. It would be a nice thing for the area."
Watch our "On The Block" TV show on The U, CW26 and MeTV.
Listen to "It's All Good: A Block Club Chicago Podcast":