LAKEVIEW — James Cox, baker and co-owner of Chicago Sugar Daddy Patisserie in Lakeview, loves Halloween. He loves the holiday's spooky and otherworldly atmosphere. He loves the chance to embrace his "killer chef" alter ego.
Most of all, he loves he has a chance to move beyond the elegant pastries he makes the rest of the year and experiment with more creative designs.
So naturally, he's a fan of the "Halloween Baking Championship" on the Food Network. For several years, he applied with no success. But this year was different.
A producer who saw Sugar Daddy's Instagram reached out and invited him to try again. Now Cox is one of a dozen contestants in this year's "Championship," which premieres Monday night.
Cox couldn't reveal many details of filming, which took place on a carnival set in L.A., like whether bakers get to eat each other's cakes or what they do in their off hours. He could say that he's the only contestant from Chicago this year and that it was surreal to present his work to judges Carla Hall, Stephanie Boswell and Zac Young.
"I've never been starstruck in my life before," he said.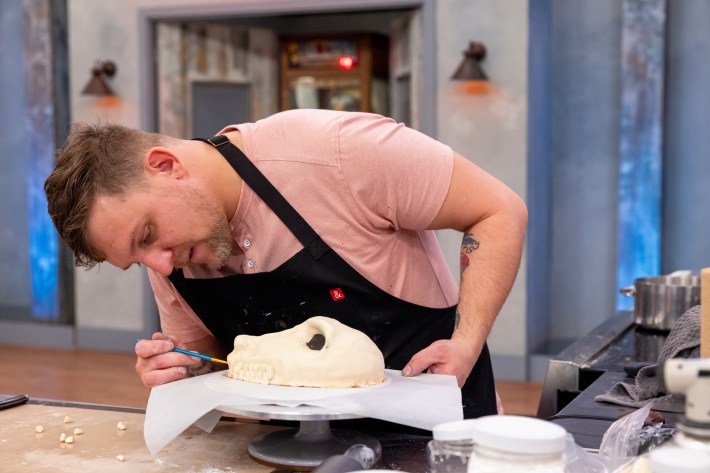 Cox could also talk about the challenges for the first episode: a creepy clown cake and a "tarot-misu." ("No clowns were harmed in the process," he joked.) They were two completely different desserts, both incredibly time-consuming, and he had to make them under a tight deadline.
At least Cox is used to cakes: He's been baking for more than 20 years, since he was 12. He's also used to tight deadlines: At a previous job at a country club, he sometimes had to produce full birthday cakes with two hours' notice.
And while he couldn't talk about whether he'd been briefed about the challenges in advance, he could say that before filming, he'd spent several weeks brushing up on his baking techniques.
"I went back to school by myself for myself in the shop," Cox said. "I refreshed my memory on types of cakes and fillings and buttercreams and tart shells and pie fillings." He practiced piping on parchment sheets and experimented with different buttercreams.
In the process, he rediscovered a few techniques that he plans to start using at Sugar Daddy, 3243 N. Broadway in Lakeview. He hasn't decided yet if he'll start making killer clown cakes or "tarot-misus" for customers. He may offer them as limited specials.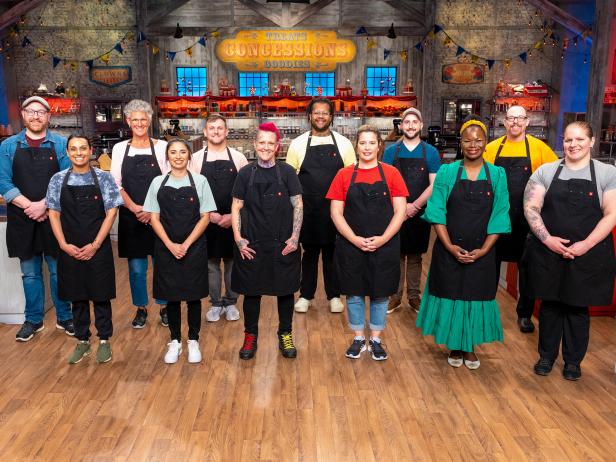 But first, Cox is going to watch the show, which he anticipates will be another surreal experience.
"I've never actually been on TV," he said. "I saw the commercial and it had me on there and I was like, 'Huh, what?' It still hasn't set in yet that I'll be on everyone's screen."
Even though the show has yet to air, Cox said he enjoyed the filming so much, he'd be happy to do another cooking competition, on the Food Network or elsewhere.
On Monday, he's hosting a viewing party at Sugar Daddy for his family and friends and a few loyal customers.
"I'm excited to have everyone see the first episode and experience it for myself," Cox said. "The part I'm most excited about is finally being able to share with my mom and dad, my business and life partner Ryann, my employees and closest friends. A lot of people didn't know about this until a week ago and they're like, 'What?'"
"Halloween Baking Championship" airs 8 p.m. Mondays starting Sept. 11 on the Food Network.
Watch our "On The Block" TV show on The U, CW26 and MeTV.
Listen to "It's All Good: A Block Club Chicago Podcast":