WICKER PARK — An iconic celebration that honors funk and soul sounds from the city is hanging up its jersey after a 13-year run.
Soul Summit Chicago announced it will host its final party beginning at 9 p.m. Saturday, Oct. 21 at the music venue Empty Bottle, 1035 N. Western Ave.
The parties debuted several years ago when three DJS — Dave Matta, Duke Grip and Sloppy White — wanted to find a way to celebrate the early soul sounds represented in Chicago. Eventually, Mo Manley joined the squad, as the group provided event where soul and funk fans could get together on a Saturday night and dance the night away.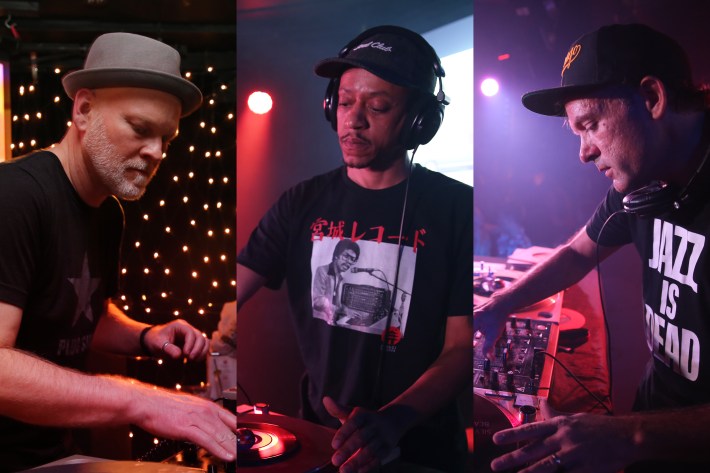 The summit traveled across the North Side, starting at Double Door in Wicker Park at 1572 N. Milwaukee Ave., and then moving to the Logan Square Auditorium, 2539 N. Kedzie Blvd. in 2017 when Double Door closed. After a little more bouncing around, Empty Bottle became Soul Summit's permanent residency in November 2019.
"We just wanted to throw a party … and also incorporate some of the other like-minded individuals and then Chicago. That's kind of the reason why we called it a summit," Scott Williams, also known as his DJ moniker Sloppy White, co-founder of Soul Summit Chicago. "Coming together, folks that have the same tastes in music and folks that like to dance, that's the impetus of why we decided to do it."
Throughout the years, Soul Summit has had a slew of guest DJs and bands perform for the parties. Maseo from De La Soul, Ali Shaheed Muhammad from A Tribe Called Quest and JD McPherson are just some of the performers that have made appearances over the years.
Out-of-town guests have often complimented Soul Summit and Chicago for their party scene.
"I think the biggest things that we've enjoyed knowing is that Chicago is such a party town. Every time we have an out of town guest that come in with a guest DJ from out of town, they always talk about how how crazy Chicago is," Williams said. "It's like everybody is there to have a good time, and they're not scared to dance to anything and they just go for it."
So why is Soul Summit is coming to an end? Williams simply stated the current members believed it was time for things to come to a close, while allowing for them to venture into their own projects for the future.
Regardless of the bittersweet feeling, the team is still excited for the last party, making sure it ends on a high note, just like their other shows have.
"We're gonna blow it out like we always do. We're just looking forward to seeing all the faces that usually come to our party," Williams said. "We appreciate all the people in Chicago because they they're the one that keep coming out, month after month after month and just sweat it out with us as we play these terms."
The Empty Bottle party will be a 21+ event, with free admission before 10 p.m., a $5 cover afterwards. More information, as well as Soul Summit and merch, is available on the group's website.
Watch our "On The Block" TV show on The U, CW26 and MeTV.
Listen to "It's All Good: A Block Club Chicago Podcast":