CHICAGO — The Taste of Chicago returns to Grant Park after being rescheduled, the Lakeview East Festival of the Arts is back for its 18th edition and a fest celebrating Chicago's iconically bitter Malört is coming to Pilsen.
Here's a roundup of 32 things to do in Chicago this weekend: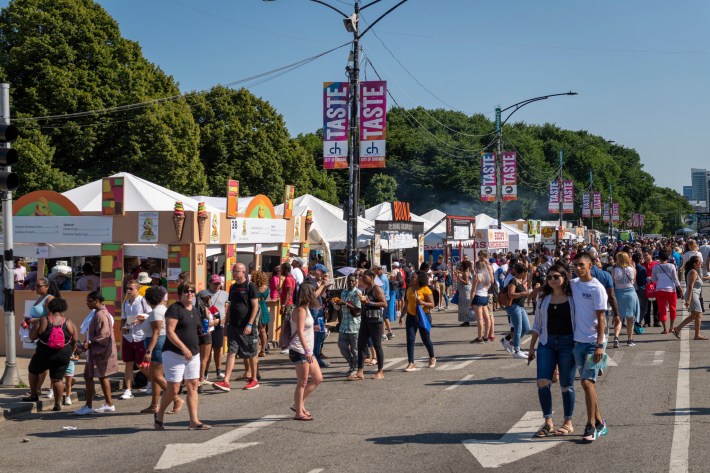 11 a.m.-9 p.m. Friday-Sunday
Grant Park, 337 E. Randolph St.
Taste of Chicago is back in Grant Park this weekend with 35 restaurants and 15 food trucks, featuring names like Sapori Trattoria, Arun's Thai Restaurant, The Original Rainbow Cone and Yum Dum. There will be multiple live music acts on two different stages all weekend long, made-in-Chicago food trivia, Friday night flights, a DJ Casper tribute, a Chicago Sings Karaoke competition and a 5K/10K run. The yearly event was rescheduled to make way for July's NASCAR race in Grant Park. Find more information here. Admission is free and all vendors accept cash or credit.
11 a.m.-7 p.m. Saturday-Sunday
Along Broadway, from Belmont Avenue to Hawthorne Place
Browse and buy original paintings, sculptures, photography, furniture, jewelry and more from more than 120 artists at this 18th annual fest. You can also jam to live music on two stages and enjoy food, family-friendly activities and a garden oasis.
11 a.m.-6 p.m. Saturday
Madison Street, from Carpenter to May streets
Meet neighbors, support local businesses, listen to live music, play pickleball and more at this second annual community block party. There will be food, drinks and activities for all ages. This community event is not a fundraiser, but donations are welcome to support the West Central Association.
4-9 p.m. Sunday
The Promontory, 5311 S. Lake Park Ave.
This inaugural fest will offer a wide variety of brews and wines to sample, plus food and live music by Mike Caliber, Duchess and Jay Illa. Experts will be on hand to answer any booze-related questions you may have. General admission tickets are $50-75 and can be purchased online.
Noon-7 p.m. Saturday
Logan Square Park, 3150 W. Logan Blvd.
Taste dumplings and celebrate Chicago's ethnic communities at World Dumpling Fest. Local eateries will be serving dough-filled treats like Chinese bao and Haitian doumbrey. Attendees can also enjoy cultural music and dance performances from Crossing Borders Music, the Bomba Puerto Rican dance group, Kalapriya Center for Indian Performing Arts and more. Admission is free, but food sampling requires tickets. Get yours for $25-40 online.
2-5 p.m. Saturday
The Dandy Crown, 694 N. Milwaukee Ave.
Enjoy three hours of music, unlimited oysters, beers and Jefferson's Bourbon samplings. This is a 21-and-over event. Tickets are $60 online.
10 a.m.-7 p.m. Saturday
Austin Town Hall Park, 5610 W. Lake St.
This third annual fest is a celebration of community, music and art. Jam to live performances, shop local artists and vendors, indulge in cuisine from local food trucks and more. Admission is free.
10 a.m.-9p.m. Saturday
Millennium Park, 201 E. Randolph St.
This free, family-friendly, all-day outdoor festival in Millennium Park kicks off the Harris Theater's 20th anniversary season with free performances, workshops and pop-up programs spanning dance genres like ballet, jazz and contemporary. The day's events will feature performances from more than 20 local arts organizations, including Chicago Opera Theater, Chicago Philharmonic and Giordano Dance Chicago (which is celebrating its 70th anniversary this year).
3-9 p.m. Friday, 5 p.m.-midnight Saturday
Friday at Africa International House, 6200 S. Drexel Ave.
Saturday at Malcolm X College – Main Auditorium, 1900 W. Jackson Blvd.
Immerse yourself in Yoruba culture with educational lectures, Yoruba cuisine, an art exhibition, live performances by Afro Nigerian artists and more. General admission tickets are $56 and can be bought online.
5-11 p.m. Friday, noon-11 p.m. Saturday, noon-10 p.m. Sunday
Corner of Western and Leland avenues
Celebrate the arrival of fall with this three-day German fest coming to Lincoln Square. Enjoy traditional German food, beer, music, dance and more. There will also be carnival games, a Saturday parade and a Sunday German mass service. 
2-8 p.m. Sunday
Salvage One, 1840 W. Hubbard St.
Shop recycled art, handmade items, wellness products, vintage resellers and more from 45 vendors. There will also be food, drinks and music.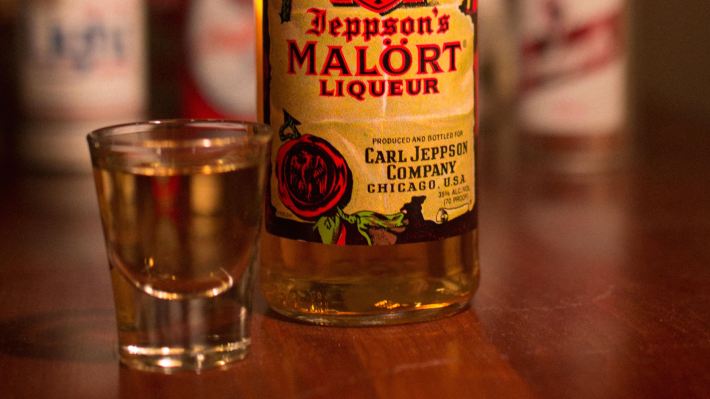 6 p.m. Saturday-midnight Sunday
American Legion Doorman Dunn Post 547, 2129 W. Cermak Road
Down shots of Malört and dig into Malört-infused burgers at this fest celebrating the Chicago-born bitter liqueur. There will also be barbecue, cocktails, a photo booth and DJs spinning hits all night. Tickets are $25 online.
10 a.m.-6 p.m. Saturday and Sunday
Between Polk Street and Ida B. Wells Drive in Printers Row.
The 38th annual Printers Row Lit Fest returns to the South Loop this weekend featuring a bevy of authors and performances, including Chicago author Mark Guarino talking with musician Jon Langford about Guarino's new book "Country & Midwestern: Chicago in the History of Country Music and the Folk Revival." For a full schedule of events, click here.
10 a.m.-6 p.m. Sunday
Bryn Mawr Avenue between Kimball and Sawyer avenues
North Park's first street fest in 10 years will include an artisanal market, a full day of live music and kids' events, including a bounce house, balloon art and a pedal car race. For more information on the event, click here.
10 a.m.-2 p.m. Saturday
The Giving Factory, 2500 W. Bradley Pl.
Volunteer to help sort new and gently used clothes for Cradles to Crayon, plus enjoy entertainment, refreshments, snacks and activities. All ages are welcome. Sign up for a volunteer shift here.
10 a.m.-1 p.m. Saturday
400 N. Albany Ave.
Volunteer with Heartland Alliance's Chicago Urban FarmWorks to help prep the farm for fall harvest, then celebrate with an afterparty. Alo's Food Truck will be serving up tacos and local breweries Revolution and Azadi will offer free beers. There will also be karaoke, a photo booth and outdoor games. Register for free online. There is a suggested $5 donation.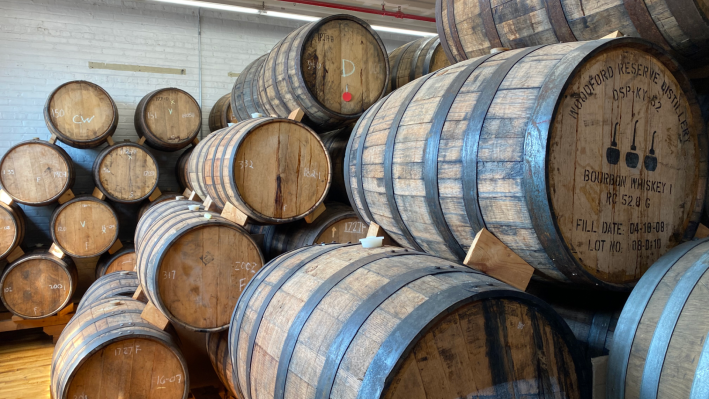 1-4 p.m. Saturday
Time Out Market Chicago, 916 W. Fulton Market
Sample booze from eight local breweries, including Dovetail, Moors, Off Color, Haymarket, Eris and Half Acre. Each spot will offer two brews, for a total of 16 different tasting pours. You can also bop to beats by DJ Firm, enter giveaways and more. Tickets are $40 online.
Various days and times, starting Friday
AMC NEWCITY 14, 1500 N. Clybourn Ave.
Asian Pop-Up Cinema is a bi-annual Asian film festival. Since its founding in 2015, the fest has presented more than 250 films from more than 10 different countries. The film fest kicks off Friday with a virtual screening of "COME & GO" at midnight and an in-person screening of "YUDO" at 7 p.m. Tickets for in-person screenings start at $13 for general admission; discounts are offered to students and seniors. Ticket packages for up to 5 films are also available for purchase. Find all film screenings and package options online.
7:30-10 p.m. Sunday
The Insect Asylum, 2870 N. Milwaukee Ave.
Shop a free pop-up closet filled with clothes, accessories, makeup and more. There will also be health care providers onsite and volunteers providing free hairstyling and barber services, makeovers and fashion advice. Guests can also bring their own clothing, shapewear, makeup and hair supplies for tips on how to best use them. Attendees can fill out an online form for personalized advice here.
11 a.m. and 2 p.m. Saturday and 11 a.m. Sunday
American Writers Museum – 2nd floor, 180 N. Michigan Ave.
Members of the American Writers Museum can experience its new Hispanic Heritage Month Tour one week before it opens to the general public. The tour celebrates Hispanic writers, from the first Puerto Rican librarian in New York City to the first Latino to win a Pulitzer Prize for fiction. Members may invite up to six non-member guests. Advanced registration is required; sign up online.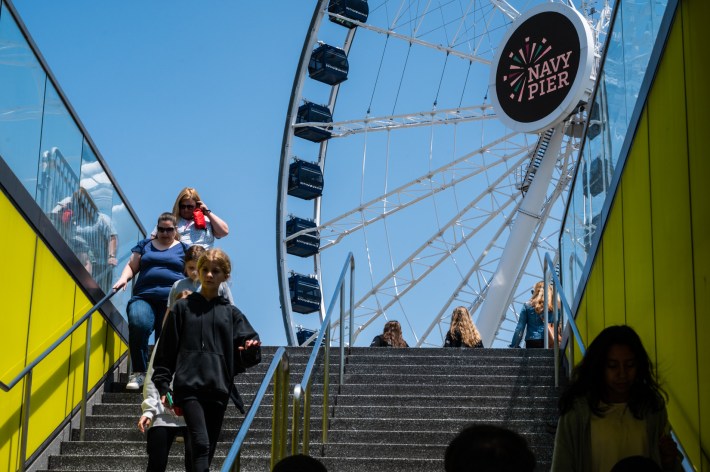 10 a.m.-3 p.m. Saturday
Navy Pier Marina – Polk Bros. Park, 600 E. Grand Ave.
This annual outdoor program brings together thousands of Chicagoans to celebrate the city's outdoor spaces. Fly kites, check out a flag exhibition, do yoga, chalk the sidewalk, groove to music by live DJs and more. Tickets are free. Get yours online.
10 a.m.-1 p.m. Saturday
Fleet Feet South Loop, 150 W. Roosevelt Rd.
Join Chicago running shop Fleet Feet and shoe brand HOKA for a 3- or 6-mile demo run testing out HOKA shoes. Afterward, get your Aura read by Dr. Marina Kostina. RSVP here.
10 a.m.-6 p.m. Sunday
Chicago History Museum, 1601 N. Clark St.
True Chicago, a self-described "ecosystem for young Chicago artists," is hosting a conference for aspiring creatives where they can meet with like-minded developing artists and industry professionals. This is a one-day event filled with keynotes, panel discussions, breakout sessions and networking opportunities. Tickets are $30 for the public and $15 for students. Get yours online.
8-10 p.m. Saturday
So Happy You're Here, 3331 S. Halsted St.
The co-owner of this cozy vintage shop is hosting her first fashion show, which features clothes made with repurposed textiles. Watch the show, volunteer for live styling during the show, engage in conversation about fashion and waste, plus shop the collection. Standing tickets start at $5 and seated tickets start at $30. Get yours here.
7-8:30 p.m. Sunday
Dorothy, 2500 W. Chicago Ave.
Jam to emerging pop artist Jean DeSantis and Chicago-based indie folk artist damsel at this queer-led evening show at lesbian bar Dorothy, in the basement of Split-Rail restaurant. Tickets are $10 online.
9 p.m. Saturday-3 a.m. Sunday
The Walk In, 2727 N. Milwaukee Ave.
Enjoy a Bollywood drag show and beats by Ariana DJ. Tickets are $10 online.
11 a.m.-6 p.m. Sunday
The Flatiron Arts Building – Studio LMN, 1579 N. Milwaukee Ave.
BYOB and shop women's clothes, art and supplies, lighting, dishes and more. Sales will benefit Studio LMN's art offerings and studio renovations.
Noon-2 p.m. Sunday
CTA Armitage Brown Line, 944 W. Armitage Ave.
​Chicago for Chicagoans, a nonprofit "pay-what-you-can" tour service created by and for Chicagoans, is offering a tour of Lincoln Park this weekend. Founder Patti Swanson and local resident Olivia Sobieraj will lead walkers through this neighborhood on the eastern side of Lincoln Park for a tour of its landmarked row homes, micro-districts, ornate churches and more. The tour ends at Maison Parisienne, 3307 N. Clark St. Tickets are free, but a $10-20 donation is appreciated.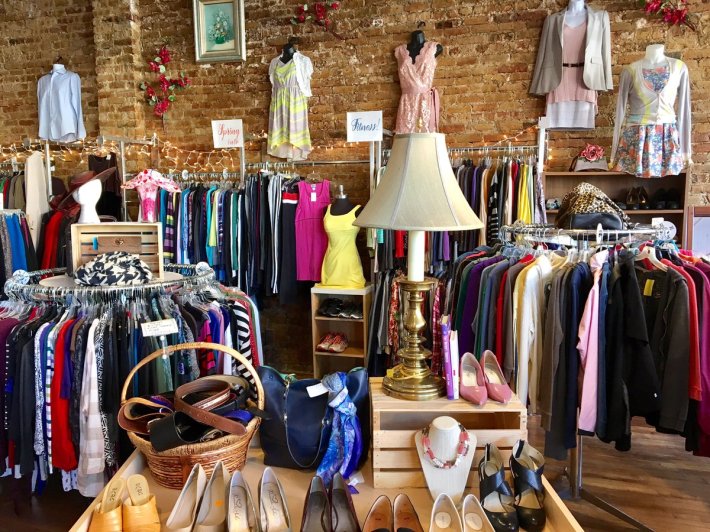 Noon-3 p.m. Sunday
Monarch Thrift Shop, 2875 N. Milwaukee Ave.
Get ready for fall with a guided thrifting tour through Avondale and Logan Square led by Monarch Thrift Shop. Tickets are $20 online and include discounts at each store, a glass of mimosa, a free scarf and a shopping tote bag. The tour goes one mile down Milwaukee Avenue with a one-hour stop at each stop.
10 a.m.-12:30 p.m. Sunday
Chicago Board of Trade Building, 141 W. Jackson Blvd.
Take a low-key, three-mile run through part of the Loop, inspired by University of Illinois-Chicago professor and author Rachel Weber's award-winning book, "From Boom to Bubble." She will describe the financial origins of some of the city's most famous skyscrapers, the office district's relocation to Fulton Market and the struggles downtowns have faced in the wake of COVID-19. Tickets are $15-25 online.
Noon-4 p.m. Saturday
Pose Cultural Art Gallery, 2136 W. Chicago Ave.
Post Cultural Art Gallery hosts weekly pop-ups featuring artists, crafters, jewelry makers, candle makers and more. Admission is free. Artists can also register for $40 online.
4-8:30 p.m. Sunday
Eris Brewery and Cider House, 4240 W. Irving Park Rd.
Eris Brewery is hosting a fundraiser called The Conclave to commemorate World Suicide Prevention Awareness Day. The event includes activations, resources, Proactive Pioneer Awards recognizing Chicagoland mental health activists, dinner, a live performance and more. General admission tickets are $30 online. All proceeds benefit the Hope For Us Network.
PLUS: Six Picks From Our Partners At
8:30 p.m. Friday
The Salt Shed, 1357 N. Elston Ave.
Take a chance and party with the Melbourne queen Friday at The Salt Shed.
7:30 p.m. Friday
The Riviera Theatre, 4746 N. Racine Ave.
Sing all night long with Local Natives at The Riviera Theatre.
1 p.m. Saturday
Irish American Heritage Center, 4626 N. Knox Ave.
Join in a fun end-of-summer afternoon of drinking beers and ciders from 20+ Chicago breweries.
9 p.m. Saturday
Lincoln Hall, 2424 N. Lincoln Ave.
Get your tickets now to jam out with Of Montreal Saturday at Lincoln Hall.
5:30 p.m. Sunday
Clark Park Boat Launch, 3400 N. Rockwell St.
Float your worries away and paddle under the stars with Twilight Canoe & Kayak Sunday.
8 p.m. Sunday
Subterranean, 2011 W. North Ave.
Let things get sweet with L.A.-based surf rock band The Buttertones at Subterranean.
Watch our "On The Block" TV show on The U, CW26 and MeTV.
Listen to "It's All Good: A Block Club Chicago Podcast":