UPTOWN — A cafe serving up Vietnamese-style coffee is coming to Uptown this fall, fresh off its owner's near-victory on a nationally broadcast food competition show.
Fat Miilk is aiming for a late October opening at 5018 N. Broadway as the first brick-and-mortar shop from a brand launched by Chicagoan Lan Ho in 2020.
Ho founded the Vietnamese coffee brand while furloughed during the height of the pandemic.
Through its website, Fat Miilk sells packaged Robusta coffee beans native to Vietnam as well as "phins," a slow-drip coffee filter tool used to brew Vietnamese coffee, which is known for its bold flavor and is often served with condensed milk.
Ho's business got the attention of producers for FOX's "Gordon Ramsay's Food Stars," the celebrity chef's show that debuted this summer as a cross between a kitchen competition and "Shark Tank"-style business competition series.
Ho was one of the final three contestants on the show, during which she made a 15-minute pitch for her brand for a chance to win a $250,000 investment from Ramsay.
Ho didn't win, but the national attention her Fat Miilk brand received paved the way for her to open her first cafe, she said.
Following the show's finale, Fat Miilk sold out of its entire online inventory — close to 1,000 orders in a few days.
"I was the youngest contestant in the finale, the youngest business," Ho said. "I'm very, very proud of where we've come from the very beginning to where we are now."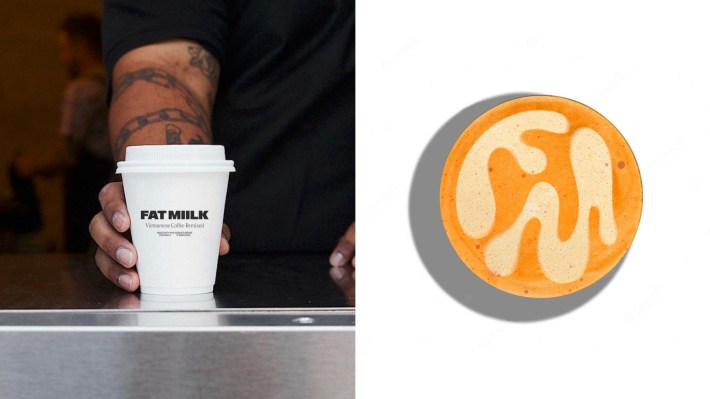 With the publicity from the show and the help of a Kickstarter campaign, Fat Miilk is now moving forward with a rebranding and the opening of a cafe.
Ho launched the Kickstarter following her "Food Stars" appearance and has raised over $25,000 to help fund Fat Miilk's rebrand and store build-out. Ho also got a boost from a small business improvement fund grant from the city, she said.
With the funding, Fat Miilk's new branding will roll out in September with the cafe set to open in mid-to-late October, Ho said. The brand will do pop-ups and "activations" around the city to help promote the fresh look of the company, she said.
"As someone who hasn't taken any kind of investor money up to this point, with two really big projects going on, the help of the community is incredibly appreciated," Ho said. "Now, we're at full speed."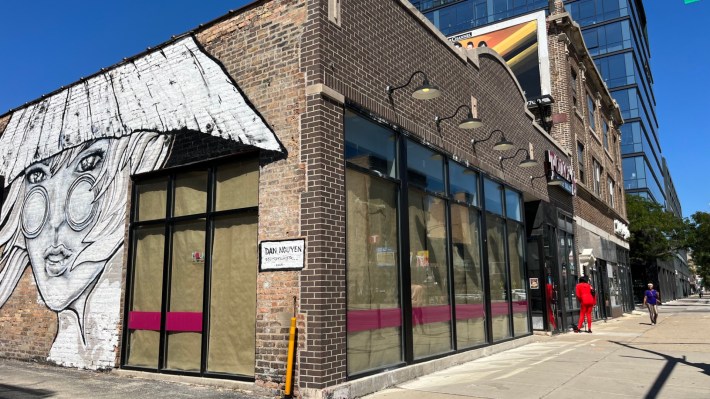 Fat Miilk will occupy a store at the corner of Broadway and Argyle Street, at the entrance to the Asia on Argyle district.
The cafe will offer a "bar experience" where customers can ask questions and place orders with "brew tenders" creating coffee drinks behind the bar. The coffee-brewing process will be front and center so people can learn more about the Vietnamese style of coffee, Ho said.
"It's definitely going to be an elevated coffee experience," she said. "When you walk into the space, you're going to not only obviously have great coffee, but you're going to really get to experience the Vietnamese coffee culture."
Ho said Uptown was the "no-brainer" choice for her coffee shop, as she wants the business to contribute to the historical Southeast Asian business and cultural corridor that has paved the way for Vietnamese-owned businesses.
Ho's parents were refugees of the Vietnam War, migrating to the West Coast and later St. Louis, where Ho grew up. In launching her business and now a store, Ho said she wants to honor her family's heritage and be part of the next generation of Vietnamese-American entrepreneurs.
"When you look at the coffee industry at large, Vietnamese coffee is an emerging category," Ho said. "This generation … we actually have an opportunity to really be creative with the storytelling. There's lots of ways for people to branch out of that and tell the story. For me, it's Fat Miilk."
Watch our "On The Block" TV show on The U, CW26 and MeTV.
Listen to "It's All Good: A Block Club Chicago Podcast":