MAYFAIR — A beloved Northwest Side pizza institution has paused operations but its owner hopes to reopen in the near future.
Marie's Pizza and Liquors at 4127 W. Lawrence Ave. has been closed since March because a family member is sick and requires extensive care, owner Nadine Karavidas said.
"We're on an extended temporary pause," Karavidas said.
Neighbors have recently asked what the owner's business plans are, as the spot's phone and social media have largely gone silent since early this year.
With a small staff and family matters coming up, Karavidas decided to take a step back from the business and focus on her personal life and care for her family, she said Thursday.
"I decided to take pressure off myself to see what [they] need … and be on pause," she said.
Karavidas isn't sure how long the pizzeria will be temporarily closed, but assured eager customers she plans to reopen. It could be later this year, but she doesn't want to speculate because the timeline depends on her family member's health and her bandwidth, she said.
The temporary closure is a setback for the business, which has struggled to stay afloat since the pandemic began.
Karavidas shut down the dining room for safety and staff reasons in 2020 and switched to takeout. She reopened it for private events last year, she said.
"One thing I came to realize during the pandemic is [people] had stories themselves. … People were attaching the world being right with all of the comfort levels and memory levels, and that includes Marie's," she said.
In 2021, she debuted a back patio as a successful pivot to still make sales, attract families and make use of the back area. The change brought in a steady stream of customers, live music and a special menu.
Last year, Marie's pivoted again to offering catering along with takeout orders and private dining events in lieu of opening the dining room due to staff shortages, the owner said. The business saw a boom in the colder months and catering proved successful, but early this year, it became a challenge to juggle the business with personal matters, she said.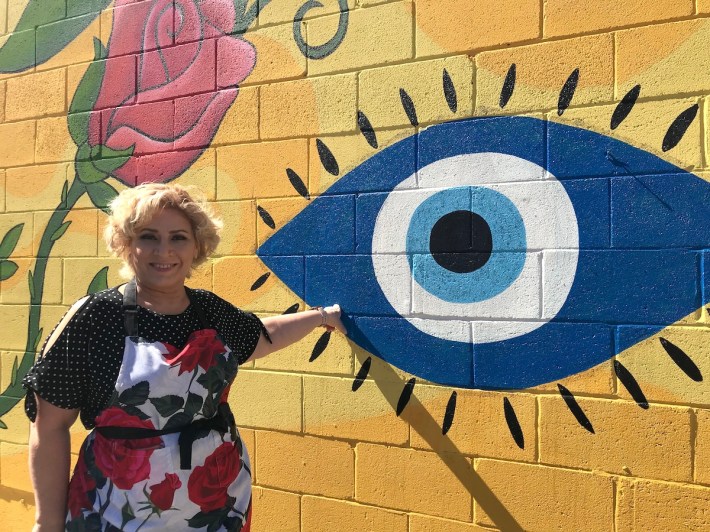 Marie's is one of Chicago's oldest pizzerias. It opened in 1940 as a tavern and packaged goods store, and expanded to serving thin-crust pizza in 1950. Karavidas took over as owner and president of the family-run corporation in 2008 after having worked there since 1971 on and off.
To all supporters of Marie's Pizza, Karavidas said she could use some extra love during this time and hopes to serve customers again soon.
"I would take the power of prayer now, and when we reopen, we hope everybody will show their support," she said.
Watch our "On The Block" TV show on The U, CW26 and MeTV.
Listen to "It's All Good: A Block Club Chicago Podcast":