CHICAGO — Hundreds of families gathered at the Salt Shed on Sunday for an all-ages celebration of the LGBTQ+ community.
The Queer Fam Pride Jam, organized by the party producers of Slo 'Mo and children's boutique Kido, featured dancing, drag makeovers and a market with local, LGBTQ+-owned businesses and artisans.
The event, originally scheduled in June during Pride Month, was postponed after a body was found in the river near the Salt Shed, 1357 N. Elston Ave., just before the festival was to begin.
Kristen Kaza, executive producer of Slo 'Mo, said the Pride Jam took on a new meaning as a reminder that LGBTQ+ Pride should be celebrated year-round.
"Our pride is all year," Kaza said. "We talk about how important it is for people to show up for LGBTQ+ people and businesses all year long, so it's really wonderful that we have this opportunity and platform to do that."
Keewa Nurullah, owner of Kido, said the celebration of Chicago's LGBTQ+ community was important during a time when queer people and their rights are being targeted elsewhere across the country.
"Illinois has become kind of a safe haven, and the city of Chicago in particular, for making the country know that we're not standing for the legislation that is excluding people and encouraging violence," Nurullah said. "We feel so fortunate to be in this city where we feel at least a little bit safe."
Other activities included a sing-a-long with Miss Katie Sings, who shared a song about Pride that educated kids about LGBTQ+ trailblazers like Marsha P. Johnson; a skateboarding area where kids could learn to ride with Natty Bwoy Bikes & Boards; and one of Slo 'Mo's iconic dance parties, with an R&B, house and disco playlist.
Mayor Brandon Johnson stopped by the Pride Jam to introduce its lineup of drag performers while promising to be an ally to the city's LGBTQ+ community.
"Let me make this emphatically clear: we need to make sure we are protecting the trans community as well," Johnson said. "You are seen, heard, loved and supported. … The diversity that is on display today is what I like to call the soul of Chicago."
Check out Block Club's photos of the Queer Fam Pride Jam: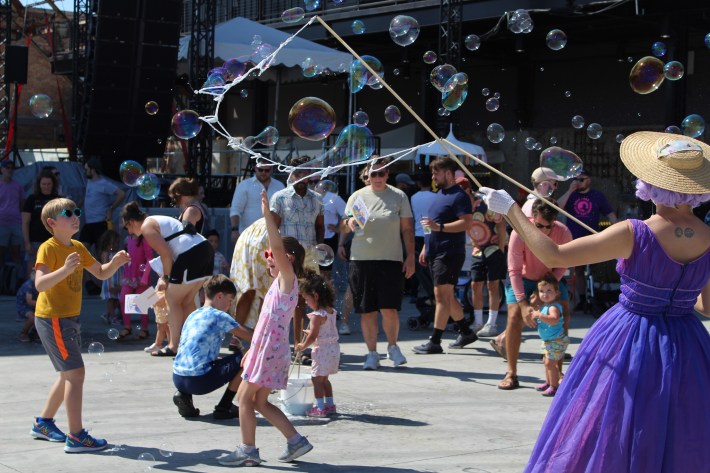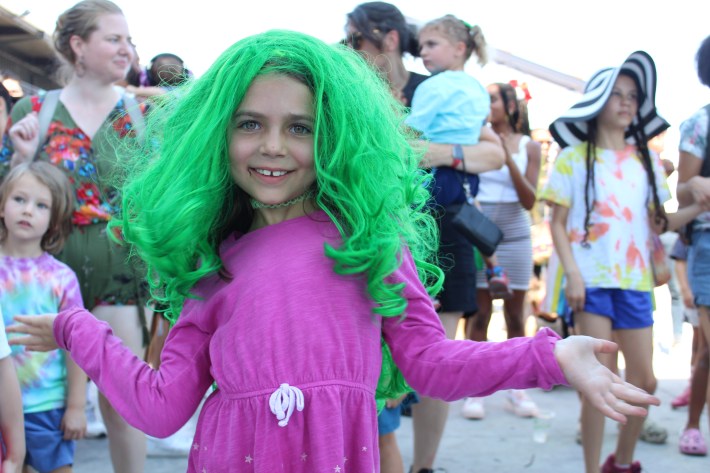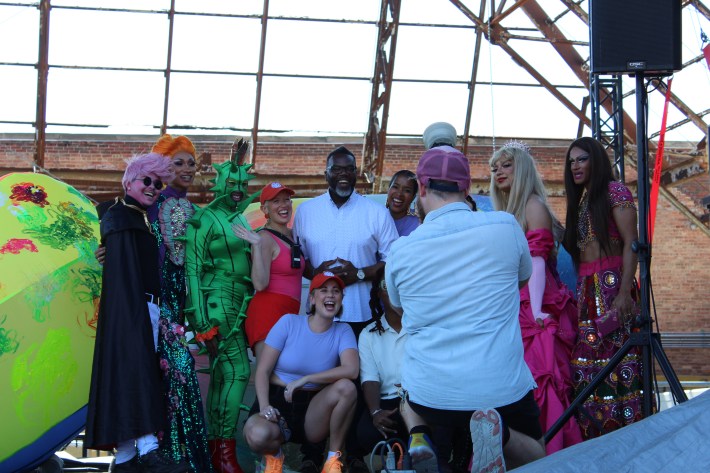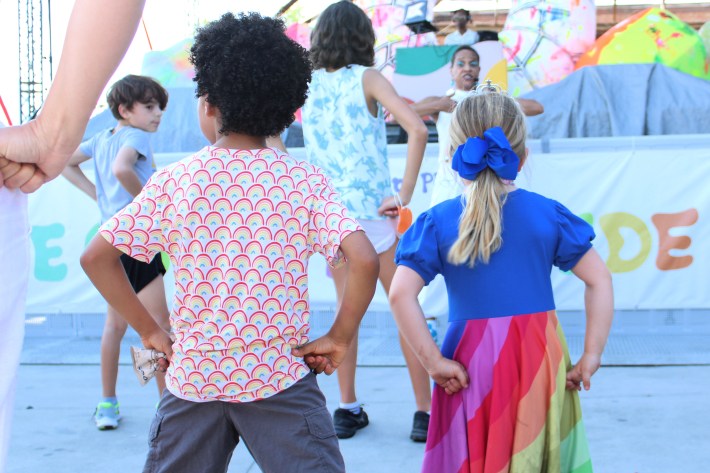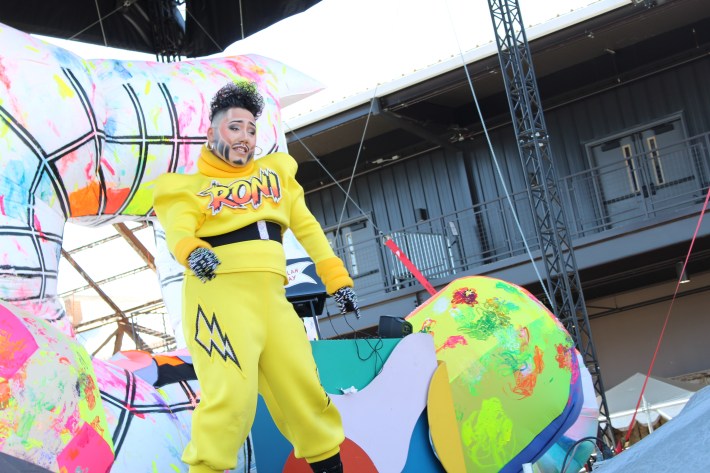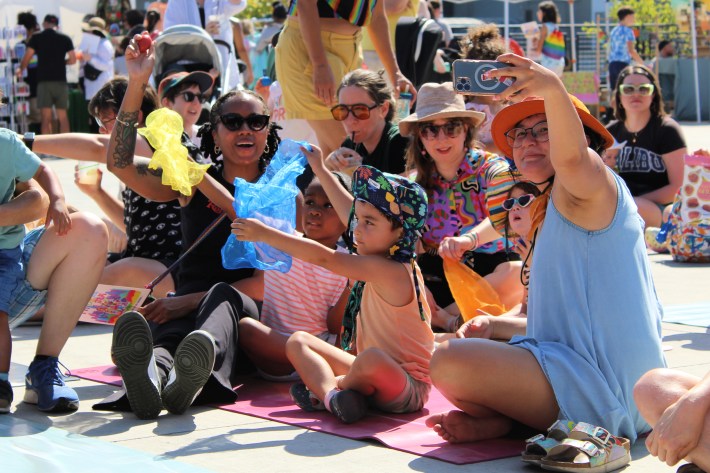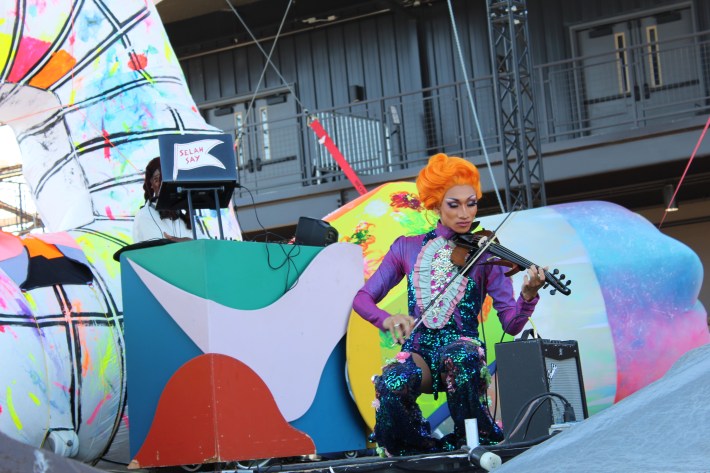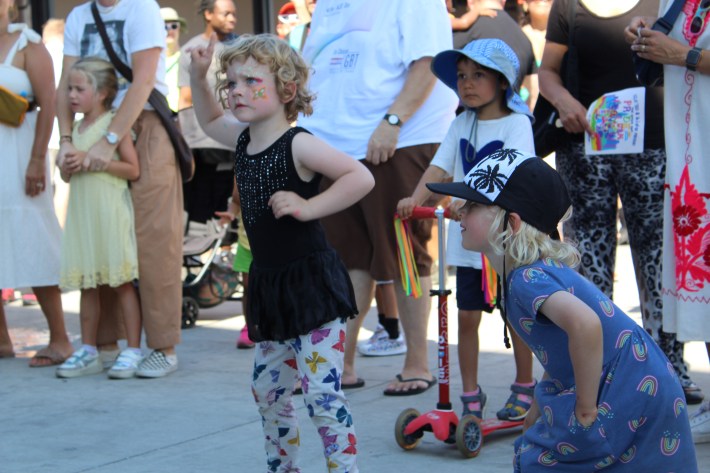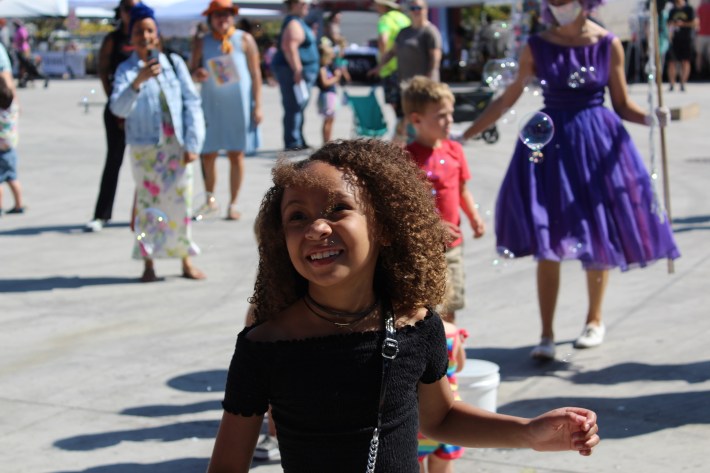 Do you want to receive more LGBTQ+ news from Block Club? Sign up here for our Proud City newsletter.
Watch our "On The Block" TV show on The U, CW26 and MeTV.
Listen to "It's All Good: A Block Club Chicago Podcast":