CHICAGO — Bike the I&M Canal Bicycle Trail, bird watch at the Midewin Tallgrass Prairie and do butterfly yoga at Peggy Notebaert Nature Museum and more this month.
Here are 15 outdoor events happening in the city (or nearby) this September: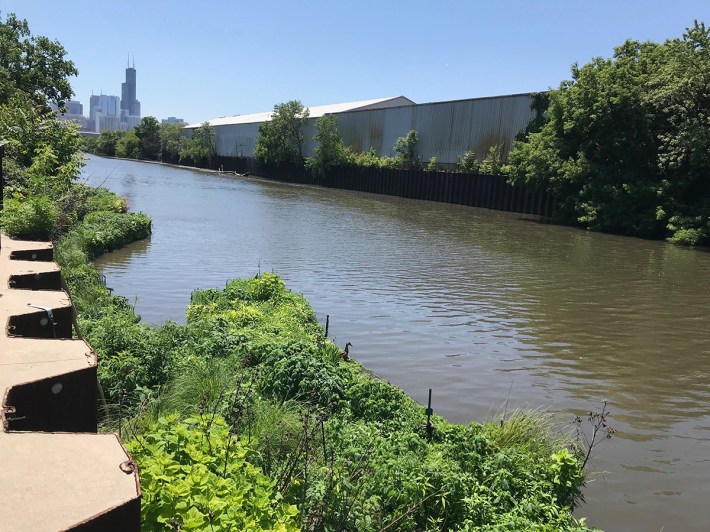 6:30–8:30 p.m. Friday
Wild Mile, 905 W. Eastman St.
Make art inspired by the smallest inhabitants of the Wild Mile: microorganisms. These vital members of our waterways provide food and nutrients to other organisms throughout our entire urban ecosystem. Learn how to use Urban Rivers' research-grade microscopes to view these charismatic critters, from rotifers to green algae. Local researchers Sarah Rosengard of the School of the Art Institute of Chicago and Steph Mueller of Urban Rivers' Bugs project will lead this free educational arts-focused program. Art supplies provided for free. No registration required; meet at the Wild Mile.
5–7 p.m. Friday
Big Marsh Park, 11559 S. Stony Island Ave.
Bike rides and bonfires? Yes, please. This monthlong series in September brings together bike enthusiasts — new and experienced — to Big Marsh Park on Chicago's Southeast Side. Join Friends of Big Marsh every Friday night, for five sessions. Explore Big Marsh Park, an off-road bike park with mountain biking trails, paved paths and a pump track by bike. Then hang out around the campfire and enjoy free arts and crafts. The first 10 people to register and attend the event will have access to a free bike rental during the event. Reserve your free spot online.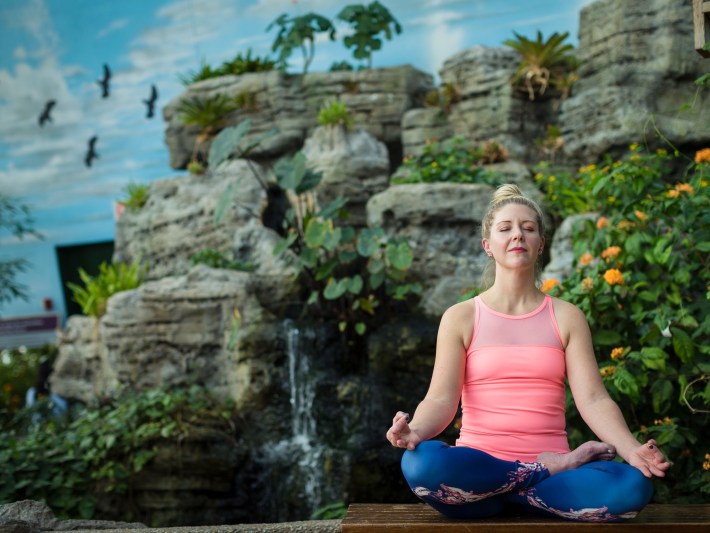 8:30–9:45 a.m. Saturdays
Peggy Notebaert Nature Museum, 2430 N. Cannon Dr.
Find balance among the butterflies at the Peggy Notebaert Nature Museum. As you stretch and breathe among lush, exotic plants in the Judy Istock Butterfly Haven, you're sure to leave feeling rejuvenated and energized after the hourlong guided class. More than 40 species of free-flying butterflies and several bird species call the 2,700-square-foot greenhouse home. Museum admission is included in the ticket price. This class runs Saturday mornings in September and October. Reserve your spot for $24–$30 online; no drop-ins. Participants must be 18 years or older.
4–7 p.m. Monday
Bubbly Creek, 2754 S. Eleanor St.
Enjoy a sunset paddle on the south branch of the Chicago River — offered every Monday night in September. This free kayaking adventure will give you a close-up look at Urban Rivers' floating islands, a view underneath towering bridges and the chance to catch a glimpse of riverside wildlife. Children under 10 must share a kayak with a parent or guardian and have their own properly fitting life jacket. Up to nine kayaks at a time will be rented in 30-minute shifts. No reservation required; kayaks available on a first-come, first-served basis.
6–8 p.m. Wednesday
Palmisano Park, 2700 S. Halsted St.
Decompress from a long day at work and look for birds at this community birding hangout at Henry C. Palmisano Nature Park on Chicago's Southwest Side. Formerly known as Stearns Quarry, the 26-acre nature park in the Bridgeport neighborhood serves as a prominent urban bird-watching spot within city limits. The group will walk at a leisurely pace around the park in search of ducks, herons, sparrows and other migratory birds. Beginning birders are welcome and loaner binoculars will be available. Register free online.
7 a.m. Wednesday
Dan Ryan Woods Visitor Center, South Western Avenue and West 87th Street
As part of the Forest Preserves of Cook County's "Wellness in the Woods" program, seniors are invited to mingle in the morning at Dan Ryan Woods. This casual and accessible walk through the woods aims to bring together like-minded community members who share an interest in health, wellness and the outdoors. No registration required; meet at the Dan Ryan Woods Visitor Center.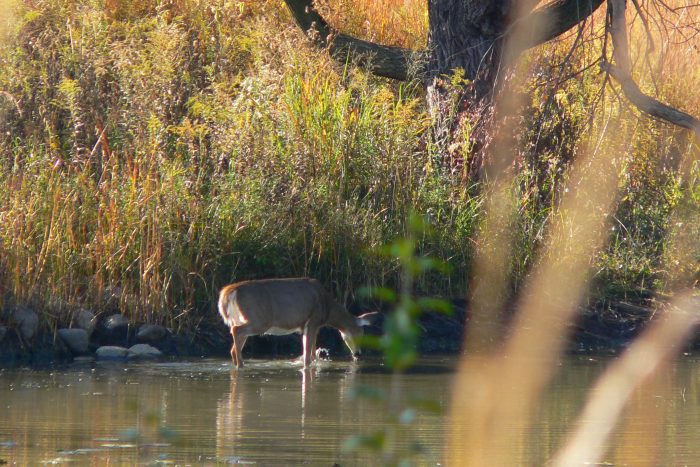 8–10 a.m. Sept. 9
North Park Village Nature Center, 5801 N. Pulaski Rd.
Fall is around the corner, so why not take advantage before the weather turns too crisp and join this family-friendly bird walk at North Park Village Nature Center. Explore the preserve with the help of the Chicago Audubon Society volunteers in search of migrating and native species throughout the park. These events are inclusive to all, and beginners are particularly welcome. No registration required; meet at North Park Village Nature Center.
Noon-2 p.m. Sept. 10
I&M Canal Bicycle Trail Parking Lot, Willow Boulevard, north of Archer Avenue, Willow Springs
Pedal the preserves with Ride Illinois and the Forest Preserves of Cook County along the I&M Canal Bicycle Trail. This group and beginner-friendly ride will travel at a leisurely pace. Participants have the flexibility to choose their own distance or continue on with the group. The full trail I&M Canal trail stretches 61.5 miles across the state from Rockdale to LaSalle. Reserve your free spot by phone in advance; loaner bikes are available.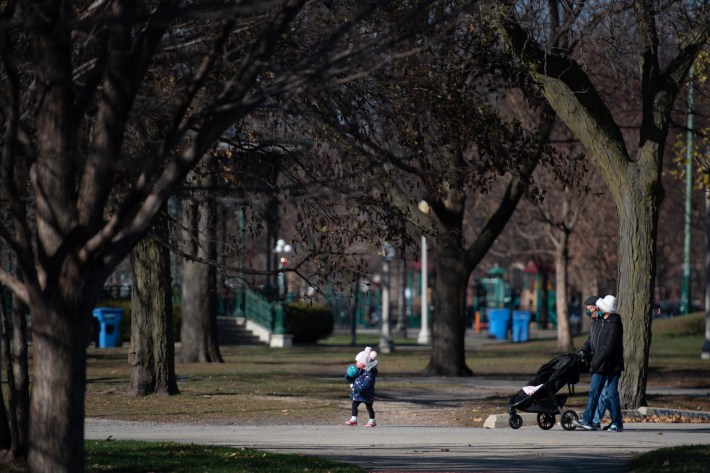 9–11 a.m. Sept. 16
Welles Park, 2333 W. Sunnyside Ave.
Connect with the urban forest by taking a guided walk through Welles Park on Chicago's North Side, led by the Openlands' TreeKeepers, trained volunteers who work throughout the region to keep trees healthy. Help ID trees within Welles Park, learn how the organization prunes and cares for them and walk away better understanding the TreeKeepers' community-based forestry goals in and around the city. No registration required; meet at the Welles Gazebo.
8 a.m.–2 p.m. Sept. 16
Shuttle from Wadsworth STEM Elementary, 6650 S. Ellis Ave.
Midewin Tallgrass Prairie (Iron Bridge Trailhead), 30239 S. State Route 53
Celebrate Openlands' 60th anniversary and the 10th anniversary of its Birds In My Neighborhood program with a family field trip to the Midewin National Tallgrass Prairie. Openlands has played a key role in the establishment and protection of this amazing nature wonder just 40 miles south of Chicago. The program includes a guided bird walk and free lunch will be provided on-site. Free transportation is also available for those who need it, leaving from Wadsworth STEM Elementary at 8:00 a.m. Those driving themselves can meet at the Iron Bridge Trailhead at 10:00 a.m. sharp. Reserve your free spot online.
10:00 a.m.–4:00 p.m. Sept. 16
Nachusa Grasslands Visitor Center, 2075 Lowden Road (Franklin Grove, IL)
Get out of the city and visit the vast expanse of a restored tallgrass prairie, 95 minutes west of downtown Chicago, at Nachusa Grasslands. The 3,800-acre protected grasslands are home to 180 species of birds and a herd of bison. You can take a self-guided plant ID walk, view bison on the Riding Prairie Tour (10:15 a.m. to 3:00 p.m.), watch the Northern Illinois Raptor Rehab & Education Live Birds of Prey Program, or take a walking tour led by Nachusa Grasslands guides (10:30 a.m. to 2:45 p.m.). No registration required; parking is $5 per vehicle.
8:30–11:00 a.m. Sept. 17
BFF Bikes, 2056 N. Damen Ave.
Bikers who want to ride big miles at a fast pace — this one's for you. This group ride is BFF Bikes' fastest and most challenging level outing. BFF Bikes mechanic and aspiring pro-triathlete, Fiona, will lead the 30–50 mile ride at a 16-18 mph pace. Before the ride starts, expect a safety basics overview, preview of the route and other important information to prepare you for your bike adventure. After the ride, snacks and drinks will be waiting at the shop. Register free online.
9:00 a.m.–1:00 p.m. Sept. 24
Palos Forest Preserve, 9800 Wolf Rd. (Willow Springs, IL)
Ever wanted to learn how to mountain bike? Chicago has access to epic mountain biking trails just outside of the city. Learn from and practice with experienced guides who will teach you riding techniques and stance, trail etiquette and tips on navigating minor obstacles on the trail. Bikes are provided for no additional charge. Reserve your spot for online; $109 for REI members, $139 for non-members.
6:00–8:30 p.m. Sept. 30
Chicago Mosaic School, 1127 W. Granville Ave.
Art enthusiasts and environmentalists, give your September an artistic send-off and attend the Eco.Art Extravaganza hosted by Eco.Logic, a Chicago-based environmental education non-profit. The evening of environmental inspiration through art will feature local artists, compelling spoken word pieces, raffle prizes and an Eco.Fashion Show. Tickets are on sale on a sliding scale and all money raised will support Eco.Logic's environmental education programming. You can even participate in the Eco.Fashion Show with your best thrifted or DIY outfit made of recycled, repurposed or sustainable materials. Buy tickets online; $30 for students, $55–80 for adults.
11:00 a.m. Sept. 30
Alarmist Brewing, 4055 W. Peterson Ave.
Cross the finish line with a pint to celebrate. This fun run starts and ends at Alarmist brewing and weaves throughout the Sauganash neighborhood of Chicago. Runners, walkers, joggers of all ages and experience levels welcome. All participants will receive a free craft Alarmist beer, a choice of a collector's pint glass or seasonal swag item from the Illinois Brewery Running Series, and raffle tickets for door prizes. Reserve your ticket online; $35–$50 per ticket.
Watch our "On The Block" TV show on The U, CW26 and MeTV.
Listen to "It's All Good: A Block Club Chicago Podcast":