LAKEVIEW — Ice cream was a rare treat for brothers Marius Toader and Peter Toader growing up in Romania.
At Brothers Creamery Frozen Custard, 2928 N. Broadway, the Toader brothers now get to serve it to others, an experience they say brings them joy.
Marius Toader, 37, and Peter Toader, 36, opened their Lakeview shop earlier this month, offering an array of blizzards, sundaes, milkshakes and concretes.
"Ice cream was like a luxury for us … so it's kind of interesting that now we're the people who make ice cream or custard, in our case," Marius Toader said. (The difference between ice cream and frozen custard? Frozen custard has egg yolks.)
Brothers Creamery is the Toader brothers' second business and it's in the original location of their first, The Crepe Shop, which they opened in 2017 and later moved next door to 2934 N. Broadway.
The Toader brothers grew up with five siblings. Their family "didn't have a lot" and often waited in line for staples like bread and butter, Marius Toader said.
The family moved to Chicago in 2000 when the brothers were teenagers, joining relatives on their mother's side who were longtime Chicago residents.
"It's not a dream for us to serve ice cream or custard. It's a dream for us to come from a country where you were limited in so many aspects and then coming here and you're like, 'Let's make it happen.' And here we are, making it happen," Marius Toader said.
Neither brother went to culinary school before they opened The Crepe Shop, which was inspired by the street food of Paris. Peter worked in sales for a flooring company and Marius managed an optometry office and therapy clinic.
"All of us love to cook, so it was a project born from passion," Marius Toader said.
The brothers credit their wives for sustaining the business financially in the early years.
"We owe it to them because they were the ones to first believe our dreams," said Marius Toader.
They moved The Crepe Shop next door in 2019 after realizing there wasn't enough room in the 600-square-foot shop for tables where customers could sit, Marius Toader said.
But the limitations of the small, brightly lit store led them to their next business idea, which they spent the next three years developing.
"Ice cream or custard was what we were thinking. It's something that has to be in and out, something easy," Marius Toader said.
Given the lack of space to store ingredients, the custard is "made fresh daily," he said.
Some of their hits include their Biscoff concrete, berry cheesecake concrete, Nutella Dream shake and sea salt turtle sundae. Customers can also create their own vanilla concretes with mix-ins like strawberries, bananas, cookie dough, Oreo crumbles and more.
The custard shop serves upwards of 600 people on the weekends with a staff of five, according to the Toaders.
The best part of running the business so far has been watching customers take that "first bite out of the custard," Peter Toader said.
"They're just like, whoa, mind blown, and that, I love that," he said.
While the brothers establish a rapport in Lakeview's "tight-knit community," they said they want to buy a 1950s-inspired Divco milk truck, similar to the one in their logo, to advertise their shop as neighbors walk by.
Divco, short for Detroit Industrial Vehicles Company, manufactured dairy and bread delivery trucks that were once ubiquitous in cities and suburbs across the United States between the 1930s-1980s.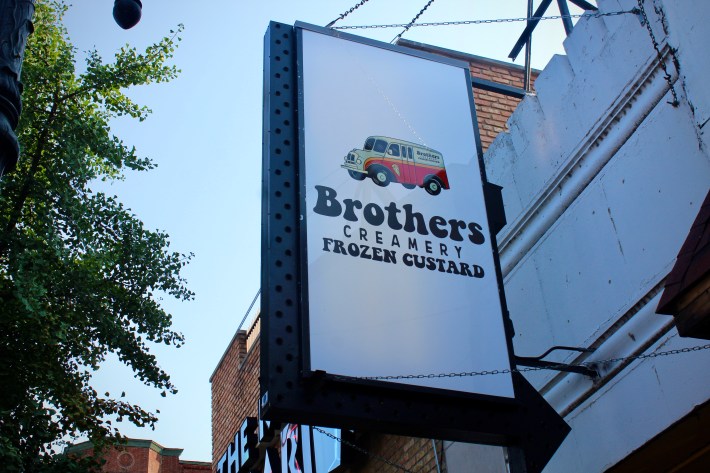 "I would love to see a truck just so I can have a piece of history of what America maybe used to be," Marius Toader said.
The brothers are also making themselves known in the neighborhood by paying 10 Chicago artists to paint murals in the alley near their two businesses. The murals are in the alley off Broadway between Oakdale and Wellington.
One of the artists is Jasmina Cazacu, a Spanish-Romanian illustrator and muralist who painted the tropical leaf mural inside The Crepe Shop. Another artist, who is Mexican-American and goes by the name Fedz, painted a mural of a blue bear eating a crepe.
"It's telling our story but at the same time, beautifying the alley, giving the up-and-coming artists a spot for them to paint," Marius Toader said.
The brothers said they would like to open custard shops in other parts of the city — and even other states — but in the meantime, "we are here for the community," Marius Toader said.
Brothers Creamery Frozen Custard is open 2-9 p.m. Tuesday-Thursday, 2-11 p.m. Friday-Saturday and 2-10 p.m. Sunday.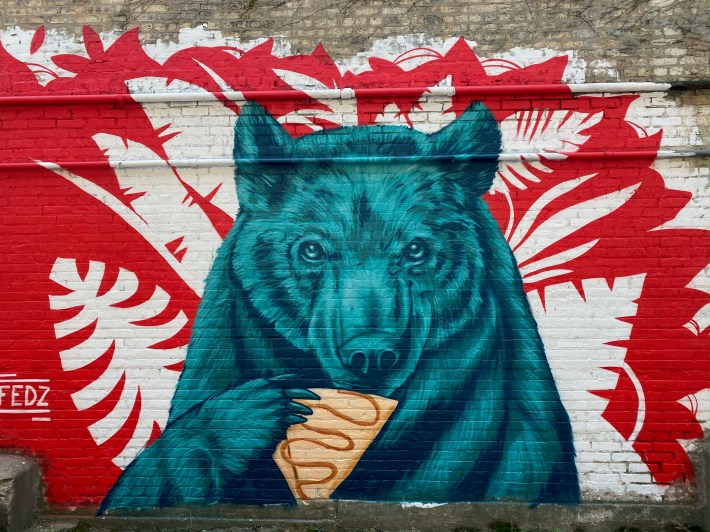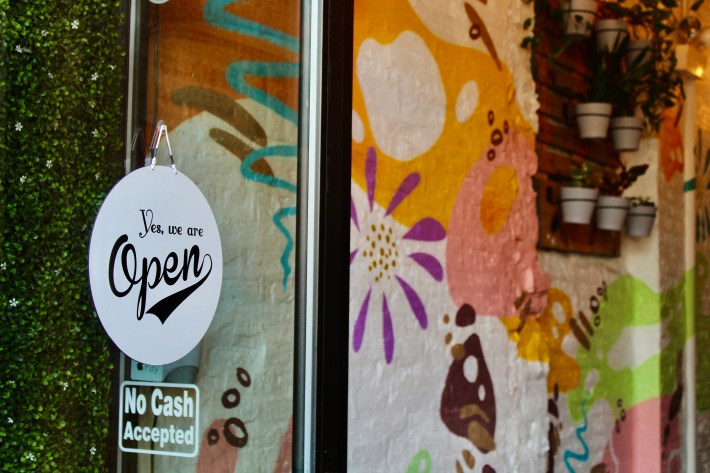 Watch our "On The Block" TV show on The U, CW26 and MeTV.
Listen to "It's All Good: A Block Club Chicago Podcast":