OLD TOWN — Neighbors near Old Town's Wells Street corridor fiercely opposed a proposal for an upscale lounge during a community meeting Thursday, saying the bar would exacerbate the street's issues with public intoxication and other unruly behavior.
Caché, 1446 N. Wells St., has already passed the inspections and zoning review process needed for a tavern license. The bar would reside in the building's basement, underneath a nail salon and apartments.
But Ald. Brian Hopkins (2nd), whose ward shifted this year to include this part of Wells Street, pushed for more community input. He said he only learned of Caché's application for a liquor license two weeks ago and had concerns about how another bar would affect rowdiness along the strip.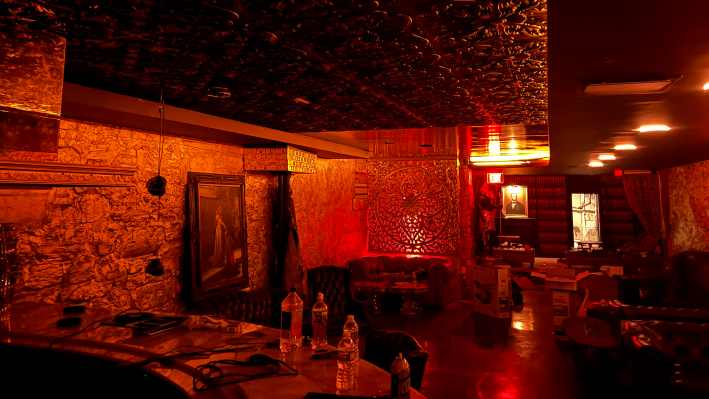 More than a dozen neighbors had a similar take during a Thursday community meeting, lamenting Wells Street's transformation into a bar destination for young 20-somethings who engage in loitering, littering, vandalism, public urination and vomiting.
"This neighborhood has turned into and is known as an area for parties, and there's no support and no deterrence," one neighbor said. "Adding more fuel to the fire is exactly what this neighborhood does not need."
The meeting, which was attended by more than 100 people, was hosted by the Old Town Merchants and Residents Association and Hopkins.
Hopkins blamed a lack of communication from the city for why the issue did not come up sooner. Neighbors also complained they had not heard of Caché's proposal until recently, but Hopkins confirmed the city's business department sent mailers about it.
"The transition was not smooth in terms of having the application be shifted from the 27th Ward to my office," Hopkins said. "We're a little late in the process, but that doesn't change our ability as a community to perform our due diligence."
Hopkins did not take a stance on the tavern application during Thursday's meeting, but previously said in an email notification to constituents that "adding a tavern to this dynamic would only exacerbate these issues" of disorderly behavior along Wells.
Caché owners Angela Calaras and her son, Emil Nichitoi — two immigrants from Moldova — said they intend for the bar to be a "high-end cocktail lounge" where business professionals can go to hang out and network.
The bar would be open 8 p.m.-2 a.m., except on Saturdays, when it would close at 3 a.m., said attorney Tom Loukas, who is representing Calaras and Nichitoi. Previous reports from Hopkins said the bar would be open until 4 a.m., but the owners have not applied for a late-hour license.
The 2,000-square-foot lounge has a capacity of 99 people and has already been remodeled with with gold, textured walls; epoxy floors; tables, armchairs and couches to lounge in; a light-up bar; chandeliers for mood lighting; and a small raised platform surrounded by bookshelves that can serve as a stage or private meeting area, Nichitoi said.
"My client has spared no expense at making the lounge a truly unforgettable visual experience," Loukas said.
The bar will have DJs and occasionally live music, such as a violinist that would synchronize their performance with the music, Nichitoi said.
Caché will not charge cover, and it will have two bouncers, including one at the door checking IDs and another inside the tavern, Nichitoi said. A dress code will also be enforced.
"The crowd is going to be different that what people are thinking," Nichitoi previously told Block Club. "It's not going to be a bunch of college kids drinking beer. They're concerned, but we don't want headaches, either."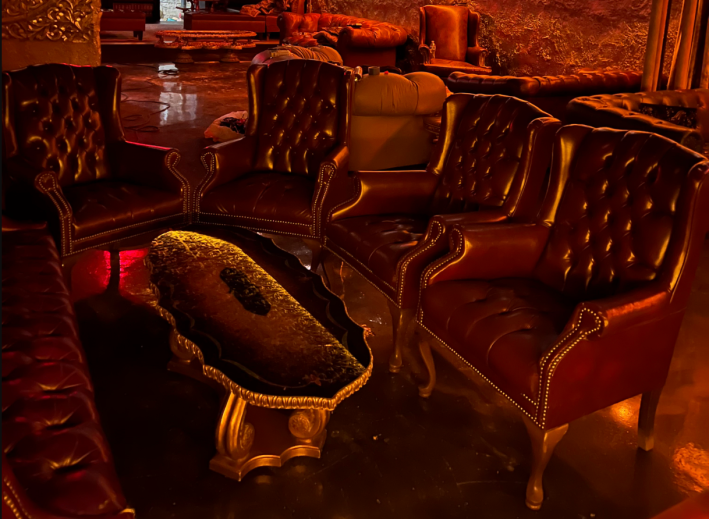 But the neighbors along Wells Street said they've heard promises like this from bar applicants before and then been disappointed when the owners can't live up to them after opening.
"We've had no less than three or four other alcohol establishments come to the street, promising high-end delivery and indeed start that way, but then the business doesn't go so well under that framework," said neighbor David Bardach. "They denigrate the concept and instead of being high-end, it goes down to raucous drinking of lots of beer."
Beth Linn, another neighbor, questioned how Caché would abate issues like garbage, rats, delivery problems during the day and loitering that's resulted in vandalism when other bars on Wells Street have been unable to do so.
"There's been some great things happening on the street and also a degradation of the street," Linn said.
Loukas and the bar owners assured neighbors they wanted to be good partners of the community. They said the security guards would patrol the area to pick up trash and stop visitors from loitering.
The bar owners have also drafted a plan of operations — a type of agreement between businesses and the city that sets rules and expectations they must follow — with Ald. Walter Burnett (27th) — who previously represented the area — and the local liquor commissioner, Loukas said.
"We don't want to be an issue," Calaras said.
Details of the plan of operations were not immediately provided, and Hopkins said he has not yet received it but will review the document Friday morning.
"These things have teeth by the way," Hopkins said. "It's not just a promise; it's an enforceable document."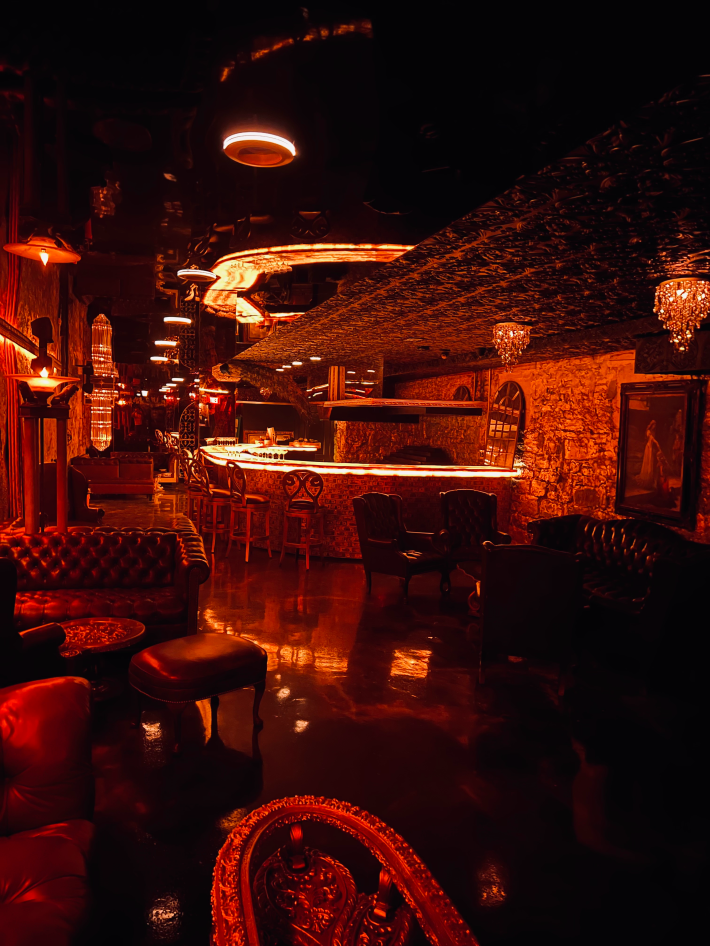 Don Klugman, the building's landlord, said he was receptive to Calaras and Nichitois' proposal after turning down a number interested renters who pitched bars he didn't think would be a good fit for the community. But he accepted the rental application for Caché after deciding the owners would be good neighbors.
The basement storefront was previously occupied by SUITE Lounge, a long-standing bar that closed after 15 years due to the pandemic. Prior to SUITE, the basement was occupied by a Blues Brothers bar and before that it was another bar, Klugman said.
"When I rent to people in this building, I'm renting to people who are going to be my neighbors," said Klugman, who is a commissioner of the local tax district for Old Town's Wells Street corridor.
Jacqueline Duarte, chief of staff for Rep. Margaret Croke, who represents parts of Old Town, Lincoln Park and Lakeview, said her office is also "a little concerned about the tavern license."
Duarte said the community needs "more concrete details" on Caché's operations to make an informed decision.
Hopkins closed the meeting by telling neighbors the process would continue before a tavern license is either granted or denied.
"We still have some work to do here and still have some things to get to before we can make a decision," Hopkins said.
Watch our "On The Block" TV show on The U, CW26 and MeTV.
Listen to "It's All Good: A Block Club Chicago Podcast":