DOUGLAS — A massive Near South Side apartment complex is up for sale.
Farpoint Development, Golub & Co. and Goldman Sachs have decided to sell the 65-year-old Prairie Shores apartment complex, 2937 S. King Drive., Crain's reported this week.
Fairpoint is the lead developer of the team behind the $3.8 billion redevelopment of the former Michael Reese Hospital next to Prairie Shores. The project, coined Bronzeville Lakefront, runs roughly between 26th and 31st streets and between King Drive and Lake Park Avenue.
It is unclear why the group has put the complex up for sale or what the asking price will be. Fairpoint declined to comment and Golub did not respond to inquiries.
Built by Draper and Kramer between 1957 and 1961, Prairie Shores remained part of the real estate firm's portfolio until 2019 when the current owners bought it for $177 million.
When Golub CEO Michael Newman spoke with Crain's in November 2019, he said the group had "no specific plan" for the complex and would reach out to neighbors for input.
The five-building, 1,675-apartment development began apartment renovations in 2021 and opened a multimillion-dollar resident clubhouse in August 2022. Rents range from $1,007 to $6,456, according to Apartments.com.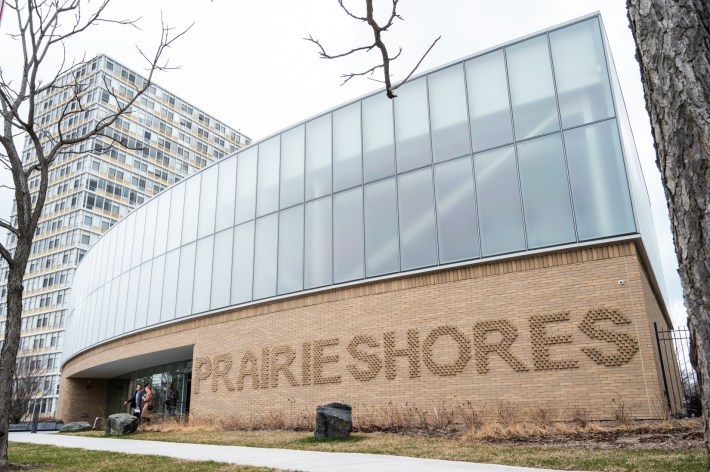 Lake Meadows another Bronzeville apartment complex nearby, sold in June for $161 million to New Jersey-based Antheus Capital, which owns property management firm Mac Properties.
Mac made headlines earlier this year after residents in Hyde Park sued the company, alleging they were displaced for weeks during the holidays.
The sale comes months after the groundbreaking for Bronzeville Lakefront, which was hosted at Prairie Shores. The development, which includes a life sciences center, welcoming center, infrastructure upgrades and more, is to be completed in phases over the next 30 years.
Watch our "On The Block" TV show on The U, CW26 and MeTV.
Listen to "It's All Good: A Block Club Chicago Podcast":