LOGAN SQUARE — The popular Logan Square Farmers Market is back on Sunday after vendors blasted a decision to cancel this weekend's edition because of safety concerns.
Vendors were told via email Thursday night the market will go on as scheduled.
Nilda Esparza, who organizes the market as executive producer of the Logan Square Chamber of Commerce, confirmed the event is back on this weekend.
"We understand many of you have found alternate locations; please know your booth is open for you to come Sunday," wrote Alan Castro, a member of the chamber's board.
Esparza said Wednesday she was putting the farmers market "on pause" for the first time in its 16-year history. She defended the decision, saying the market is getting too big and the city wouldn't sign off on her plan to close local streets to make it safer.
RELATED: Logan Square Farmers Market Canceled For First Time Ever, Leaving Vendors Scrambling
Esparza sought city approval to completely shut down Logan Boulevard between Whipple Street and Sacramento Avenue every Sunday, with the goal of eliminating car traffic altogether on market days.
Thursday's email said organizers "were finally able to get the support we needed from the city to curtail the traffic issues." It wasn't immediately clear what that involves.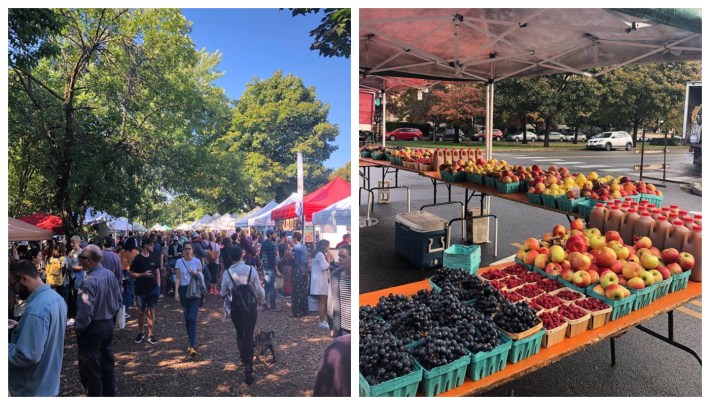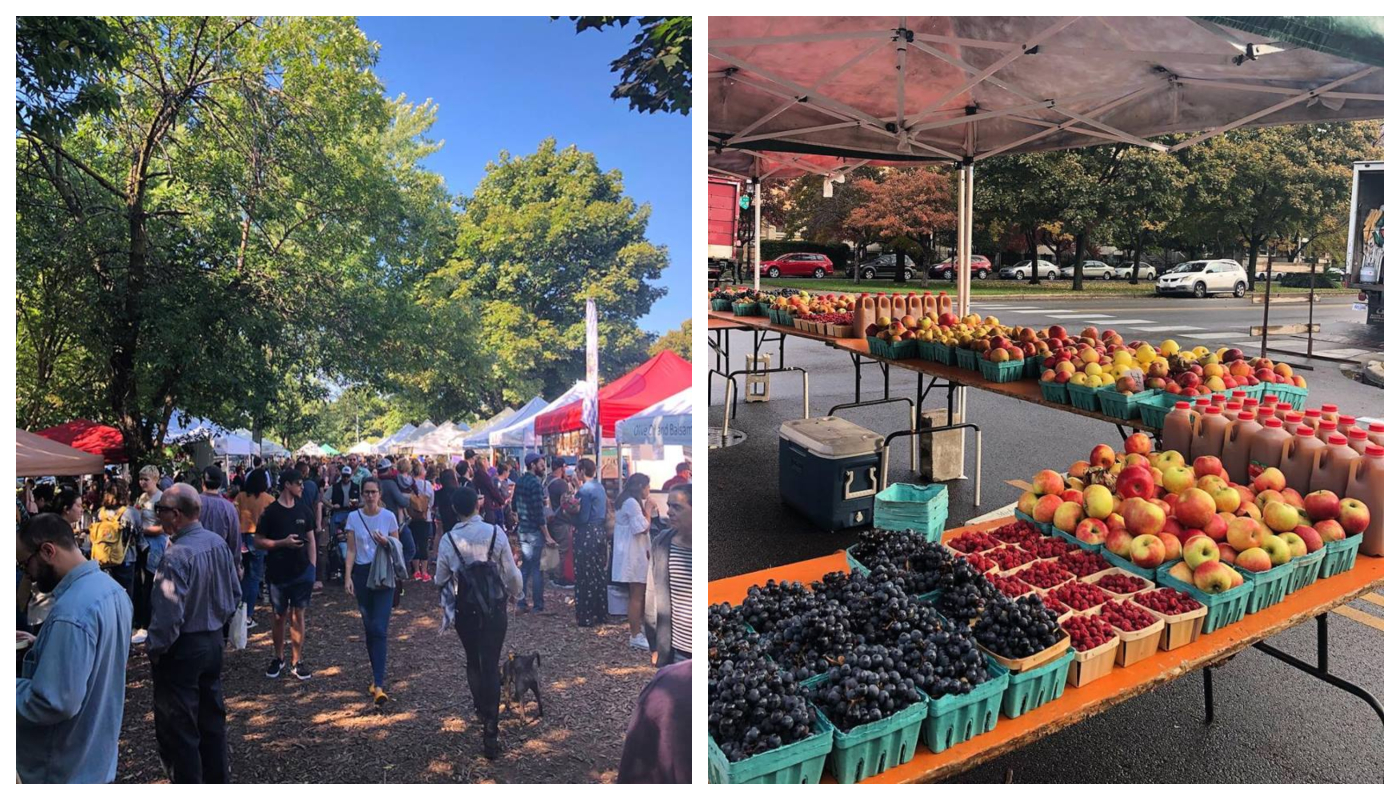 Canceling The Market Was 'Reckless,' Some Say
The cancellation set off a firestorm of controversy among vendors, neighbors and local officials this week.
Some vendors said they planned to go rogue and host their own market Sunday so as not to lose out on crucial sales on harvested produce that has nowhere else to go.
Several vendors, many of whom heavily rely on market sales to make it through the year, have told Block Club the Logan Square event is by far their biggest and most lucrative market. Forgoing key sales during peak season would have a disastrous effect on their businesses, they said.
Scott and Corban Koster of Geneva Lakes Produce in Burlington, Wisconsin, said they're "fighting for [their] financial life" after a devastating farm fire in March. The abrupt cancellation of the market, which promised to be one of the busiest of the season, was another crushing blow they couldn't withstand, they said.
Logan Square Farmers Market sales make up about 20 percent of Geneva Lakes' retail income, Corban Koster said.
"Pretty much everything we have that we'd be selling this Sunday at the market is not something we'd be able to sell this week or the week after," he said.
Another farm vendor, who asked to remain anonymous for fear of repercussions, said the decision to close the market was "reckless," and he believes farmers and local businesses are being used as "pawns" in Esparza's efforts to get the street shut down and grow the market.
Vendors didn't get a say and they weren't consulted, he said.
"We haven't had one issue where someone's been hurt. I've been operating markets for 13 years and I've been at the Logan market since before [Esparza] started running it, and I've never felt like any of my markets have been sketchy," the vendor said.
"It's so out of the blue and so random at the most important time of the year." 
Kevin Bartlett, of Co-op Sauce, agreed, saying Esparza was "messing with people's money and livelihoods on a whim because she couldn't get her way."
"That's how I see it and how everyone else sees it," Bartlett said.
Barring a compromise, some vendors planned to show up and sell their produce anyway.
"Vendors started talking to vendors, and we all felt like it was a big loss, especially for farmers who have already harvested. So we were all just kind of saying, 'Let's do it anyway,'" said Betty Alper with BOT Bakery.
In a tweet, Ald. Carlos Ramirez-Rosa (35th) said the cancellation made him "livid" and took aim at local police for putting the kibosh on the event. Ald. Daniel La Spata (1st) said he was "disappointed" in the decision.
The market has exploded in popularity in recent years, attracting up to 15,000 people per weekend, up from 7,000 last year, creating unsafe driving and walking conditions for neighbors and market-goers, Esparza said.
Not only has attendance skyrocketed this year, but more than 60 unlicensed DIY vendors have joined the market, which has triggered even more safety concerns, she said.
Many neighbors, particularly those who live on Logan Boulevard, have expressed frustrations with the rogue vendors, which led to police issuing tickets in 2020.
Despite the apparent need for more room, Esparza said neither the city's Department of Transportation nor local police officials supported her street closure plan. That is why she made the decision, independent of anyone else, to take a hiatus and regroup, she said.
"I don't think it's safe for the staff and I to continue to manage traffic," she said. "It's just not feasible. I have to put a pause on it until we figure something else out."
Erica Schroeder, spokesperson for the transportation department, said Thursday the city is open to increasing the event's footprint on Logan Boulevard. Conversations between officials and Esparza are ongoing, she said.
"The city is actively working with organizers of the Logan Square Farmers Market to find a solution that ensures the safety of all event visitors, vendors, and neighbors while supporting the growing size of the market," Schroeder said in an emailed statement.
The controversy around this weekend's market follows weeks of complaints from neighbors and vendors about where the market is headed.
"The market is a fantastic market, it's the best market in the city, but the soul of the farmers is drifting away because there's a lot of things at the market that are not focused on the farmer," said another farm vendor, who also asked to remain anonymous.
Watch our "On The Block" TV show on The U, CW26 and MeTV.
Listen to "It's All Good: A Block Club Chicago Podcast":