ANDERSONVILLE — Two teens have been charged in a slew of armed robberies after they were arrested trying to flee from an Andersonville Walgreens, according to authorities.
A 19-year-old man and a 17-year-old boy were charged with multiple counts of felony armed robbery as well as carjacking and weapons charges, according to the Chicago Police Department. The two were arrested shortly after 7 p.m. Monday as they left the Walgreens at 5440 N. Clark St., which they had just robbed at gunpoint, authorities said.
The teens wore ski masks as they walked into the Walgreens, prompting a person on the scene to call 911, Ald. Andre Vasquez (40th) said in an alert to constituents.
The robbers took items from the Walgreens awhile brandishing weapons, police said. But because of the 911 call, officers were on the scene as the robbers left the store, Vasquez said. Officers found a gun in a stolen car at the scene, the alderperson said.
Their arrest came at the tail end of a crime spree on both the North and South sides of the city, authorities said.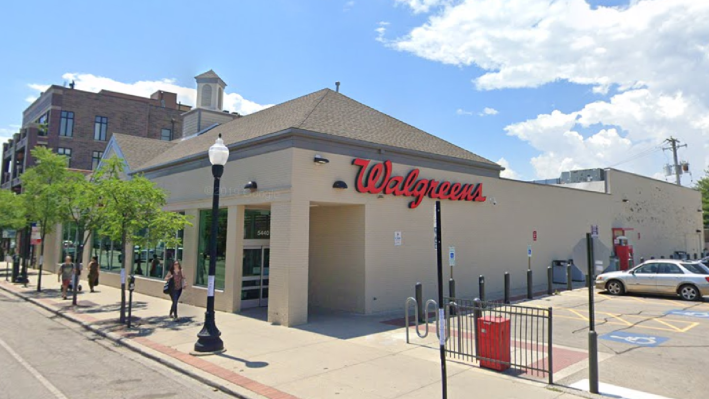 Both teens were also charged in a carjacking that took place around 5 p.m. Monday in the 6000 block of South Peoria Street in Englewood, police said in a news release.
The 19-year-old then committed robberies at 5:30 p.m. Monday in the 3400 block of South Halsted Street in Bridgeport and at about 6:40 p.m. Monday in the 1400 block of West Morse Ave in Rogers Park, according to police.
The 17-year-old is accused of committing robberies of convenience stores on Sunday in the 5700 block of North Broadway in Edgewater and two in Rogers Park, one in the 1400 block of West Pratt Boulevard and the other in the 6800 block of North Sheridan Road, police said in announcing charges against the teens.
The 19-year-old was charged as an adult and is due in bond court Wednesday. The 17-year-old was charged as a juvenile, according to police.
"We are grateful for the involvement of the anonymous neighbor who called, and the 20th District Police Department for their quick and courageous response to this matter," Vasquez said in his email to neighbors.
Watch our "On The Block" TV show on The U, CW26 and MeTV.
Listen to "It's All Good: A Block Club Chicago Podcast":