OLD TOWN — A speakeasy close to opening in Old Town faces a last-minute hurdle as Ald. Brian Hopkins (2nd) raises concerns the tavern will add to the rowdy bar dynamic growing along Wells Street.
Caché, 1446 N. Wells St., has already passed an inspection and the zoning review process needed for a tavern license to be issued. The bar will reside in the building's basement, underneath a nail salon and a couple stories of apartments.
But Hopkins, who inherited the bar from Ald. Walter Burnett, Jr. (27th) when Chicago's ward boundaries recently changed, wants to make sure Caché won't exacerbate the Wells Street corridor's problems with disorderly conduct before it gets a liquor license.
The alderman is collecting survey responses from neighbors to send to the city's liquor commissioner about the business. He's also holding a virtual community meeting with the owners 5:30 p.m. Thursday. RSVP here.
"Our office receives calls daily from nearby residents of the existing quality of life concerns that animate the Wells Street corridor," Hopkins wrote in an email to constituents. "Those having to do with noise nuisances, disorderly conduct, the public consumption of alcohol, traffic congestion and so on."
Hopkins did not return Block Club's request for comment, but wrote in the survey introduction that "adding a tavern to this dynamic will only exacerbate these issues."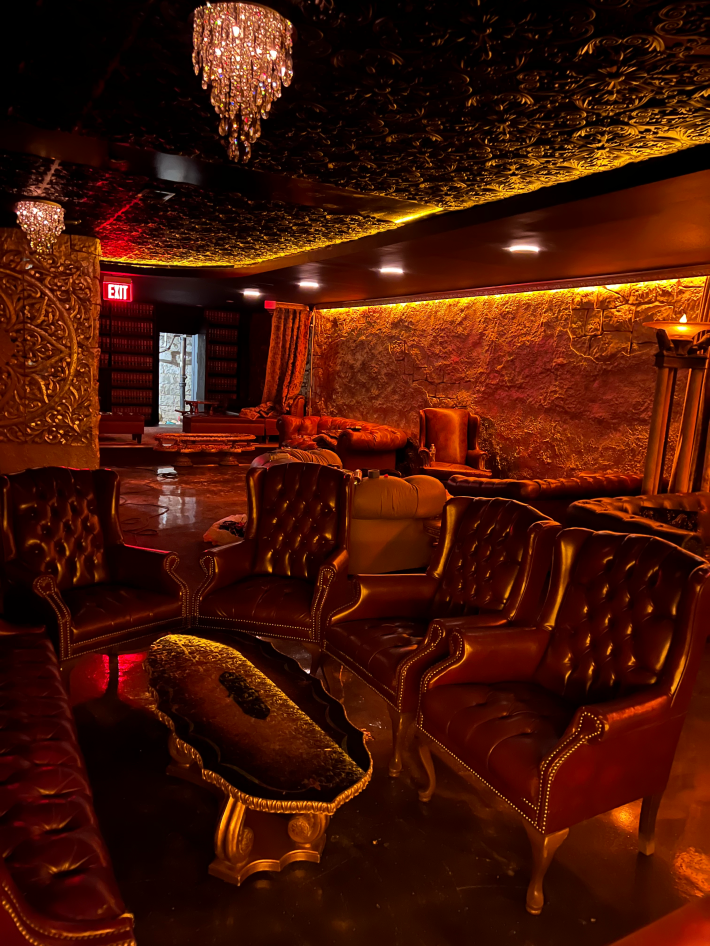 Angela Calaras, who is opening Caché with her son, Emil Nichitoi, said they are "very scared" to learn of Hopkins' concerns about the bar.
"I understand his concerns because he said Wells Street is getting very crowded, noisy and people are complaining, but I hope everyone will give us a chance, walk in and see what we're doing to understand that this isn't another club. It's a lounge and more low-key," Calaras said.
Nichitoi said Caché's target demographic will be an "older, more mature" crowd looking to get a cocktail or hang out after dinner.
The 2,000-square-foot bar will be a high-end cocktail lounge with a capacity of 99 people, Nichitoi said. It will be open 10 p.m.-4 a.m. Friday and Saturday, as well as on a third day that has yet to be determined.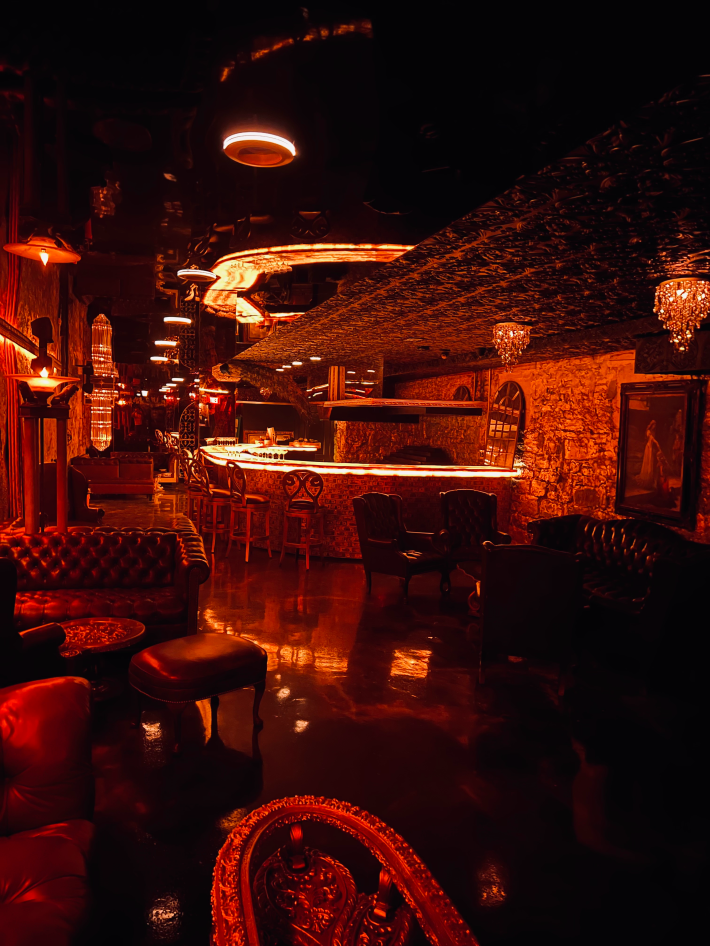 The bar will have DJs and occasionally live music, such as a violinist or other performers to set the mood, Nichitoi said.
Caché will not charge cover, and it will have two bouncers, including one at the door checking IDs and another inside the tavern, Nichitoi said.
"The crowd is going to be different that what people are thinking," Nichitoi said. "It's not going to be a bunch of college kids drinking beer. They're concerned, but we don't want headaches, either."
The basement lounge previously hosted SUITE Lounge, a long-standing bar that closed a few years ago.
Nichitoi and Calaras started renting the spot during the pandemic and transformed it with gold, textured walls; tables, armchairs and couches to lounge in; a light-up bar; and chandeliers for mood lighting.
Nichitoi, who used to work in the trucking business, said opening Caché fulfills a long-time dream to have something of his own to manage.
"I love socializing with people, and one of my friends owns Electric Hotel [in River North], so I've gotten a taste and think I'd be good at this," Nichitoi said.
If Caché's tavern license is approved, the business could open as early as next month, Nichitoi said.
Neighbors are encouraged to share their thoughts on Caché by filling out two surveys — one from Hopkins' office and another from the Old Town Merchants and Residents Association — by noon Wednesday.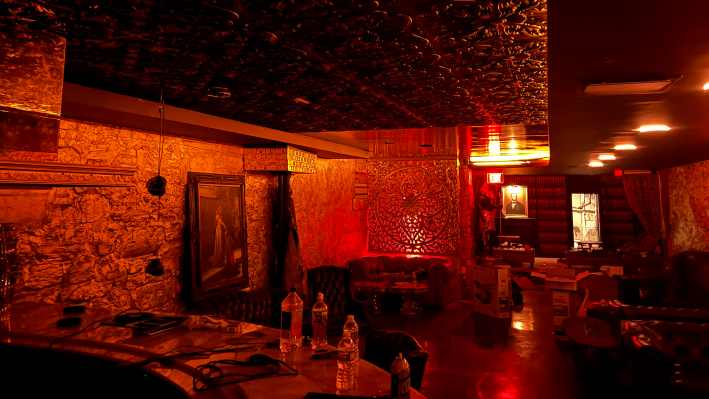 Watch our "On The Block" TV show on The U, CW26 and MeTV.
Listen to "It's All Good: A Block Club Chicago Podcast":