CHICAGO — Impending mid-week heat could reach triple digits.
The week starts out tame with mostly sunny skies and a high in the 80s Monday, according to the National Weather Service. But an "oppressive and dangerous heat" will build from there, according to the weather service.
Tuesday's high is expected to be 93 degrees, with relative heat that will make it feel more like 105 degrees, according to the weather service.
The week is expected to heat up after that with an excessive heat watch Wednesday and Thursday, according to the weather service.
Wednesday will be mostly sunny, hot and humid with a high near 98 degrees and a relative heat that could reach 115 degrees, according to the weather service. Thursday will bring more of the same oppressive conditions, with an expected high of 99 degrees and a relative heat in the triple digits.
Sweet relief should come Friday, with temperatures in the 80s and humidity dipping in the afternoon, according to the weather service.
Where To Find A Cooling Center
As temperatures rise this week, Chicagoans can beat the heat at one of the city's six cooling centers, a Park District field house or any Chicago Public Library during normal operating hours.
Cooling centers are open 9 a.m.-5 p.m. Monday through Friday; those hours will be expanded to 8:30 a.m.-7 p.m. Wednesday and Thursday.
the Garfield Center, 10 S. Kedzie Ave, is open 24 hours a day.
The locations of cooling centers are below:
Englewood Center, 1140 W. 79th St.
Garfield Center, 10 S. Kedzie Ave.
King Center, 4314 S. Cottage Grove  
North Area Center, 845 W. Wilson Ave.  
South Chicago Center, 8650 S. Commercial Ave.  
Trina Davila Center, 4312 W. North Ave.  
Additional service centers will be open 8:30 a.m.-4:30 p.m. Wednesday and Thursday, city officials said.
Regional Service Centers 
Southeast, 1767 E. 79th St.
Southwest, 6117 S. Kedzie Ave.
Central West, 2102 W. Ogden Ave.
Northeast, 2019 W. Lawrence Ave. 
Northwest, 3160 N. Milwaukee Ave.
Renaissance Court, 78 E. Washington St. (10 a.m.-5 p.m.)
Satellite Senior Centers 
Pilsen, 2121 S. Morgan St. 
West Town, 1615 W. Chicago Ave. 
North Center, 4040 N. Oakley Ave.
Norwood Park, 5801 N. Natoma Ave. 
Portage Park, 4100 N. Long Ave. 
Abbott Park, 49 E. 95th St. 
Chatham Park, 8300 S. Cottage Grove Ave.
Roseland, 10426 S. Michigan Ave.
Garfield Ridge, 5674-B S. Archer Ave. 
Kelvyn Park, 2715 N. Cicero Ave.
Auburn Gresham, 1040 W. 79th St. 
Englewood, 653-657 W. 63rd St. 
Austin, 5071 W. Congress Parkway 
Edgewater, 5917 N. Broadway 
South Chicago, 9233 S. Burley Ave.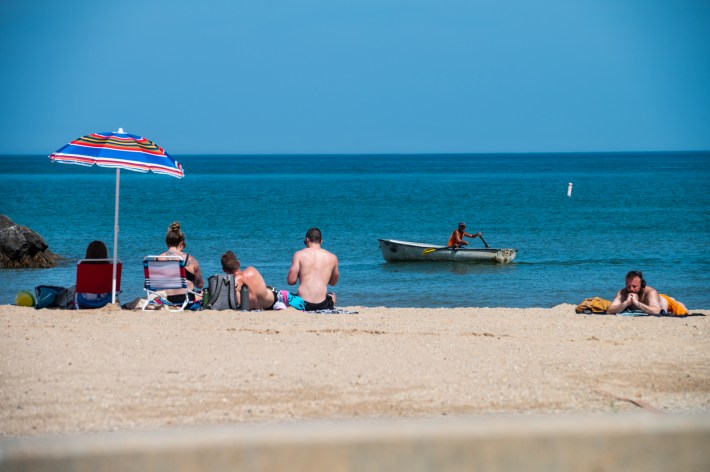 How To Monitor For Heat-Related Illness
It's important to know symptoms of heat exhaustion and heat stroke, and to know the difference between them.
Signs of heat exhaustion include dizziness, thirst, heavy sweating, nausea and weakness.
If you feel those symptoms, move to a cooler area, loosen clothes and sip cool water. Seek medical help if your symptoms don't improve.
Signs of heat stroke include confusion, dizziness and unconsciousness.
If that happens, call 911 immediately. Move someone to a cooler area, loosen clothing and remove extra layers, cool the person down with water or ice.
Here are other ways to stay safe:
Stay hydrated: Drink lots of water, avoid alcohol, caffeine, sodas.  
Stay inside, if you do not have air conditioning, keep shades drawn and blinds closed, but windows slightly open.  
Keep electric lights off or turned down.  
Minimize use of your oven and stove.  
Apply sunscreen and wear loose, light, cotton clothing and hats with visors if you must spend time outside.  
Take cool baths and showers.  
Do not leave anyone (including pets) in a parked car, even for a few minutes.  
Check on relatives, neighbors, seniors and other vulnerable people. You can request a wellbeing check by downloading the CHI311 app, visiting 311.chicago.gov, or calling 3-1-1.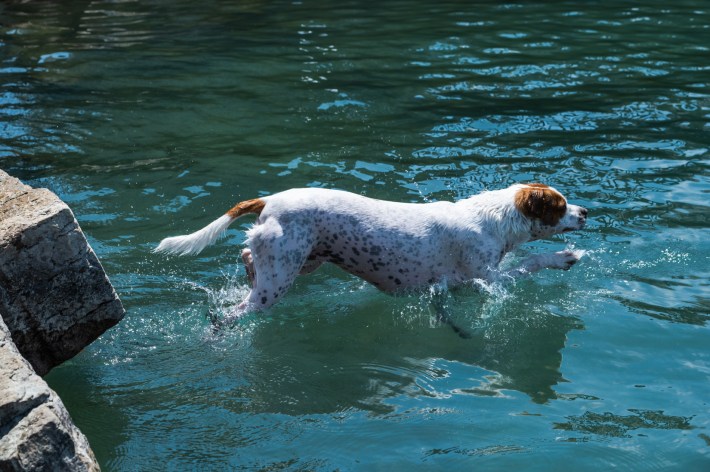 Keeping Pets Safe
The heat also endangers furry friends. Keep a look out for lethargy, difficulty breathing, abnormal color in the mouth, uncoordinated movements and collapsing, according to PAWS Chicago.
Here are some tips from PAWS Chicago:
Choose morning or evening walks
Avoid prolonged times in extreme heat
Keep your pets out of unattended cars
Take precautions with swimming to prevent aspirating water, drowning or drinking contaminated water
Watch our "On The Block" TV show on The U, CW26 and MeTV.
Listen to "It's All Good: A Block Club Chicago Podcast":