PORTAGE PARK — Northwest Side art advocates are bringing a new walking event to the community this weekend to get neighbors out to support local artwork.
The first Art Hop in the "Parks" is noon-6 p.m. Saturday predominately along Milwaukee Avenue. The event highlights 15 art galleries and shops in Six Corners, Portage Park and Jefferson Park, with music, art demonstrations and, of course, a plethora of artwork to buy, said organizer Riah Dunton, owner of Triple R Gallery, 5031 W. Montrose Ave.
The goal of the event is to spur neighbors to support local artists and increase awareness of the Northwest Side's artistic community, Dunton said.
"Let's just see if we can get people in our neighborhood to know that this neighborhood has a lot to offer, and then have the outer neighborhoods come in as well," Dunton said.
Participating businesses include Wildlight Yoga, Filament Theatre, the Gift Theatre and the National Veterans Art Museum inside the Portage Arts Loft building, 4041 N. Milwaukee Ave.
The roughly 1-mile hop continues up North Milwaukee Avenue where many of the local art businesses are located and ends at Third Place Chicago, 4651 N. Milwaukee Ave., which will have local artwork on display.
Dunton, who connected with area business owners and artists to organize the event, said she hopes it can return annually and inspire others to join and support the growing art scene.
"There's lots of empty storefronts, and people just walk by everything, even if they're open, so we really wanted to make sure it's like, 'Hey, this business is actually open' and maybe this will highlight other people and business owners to come into the neighborhood and open a shop as well," she said.
Triple R Gallery, which opened in 2021, sells restored, reimagined and repurposed art from local artists that rotate monthly. The gallery will offer a 15 percent discount on all pieces during the art hop, the owner said.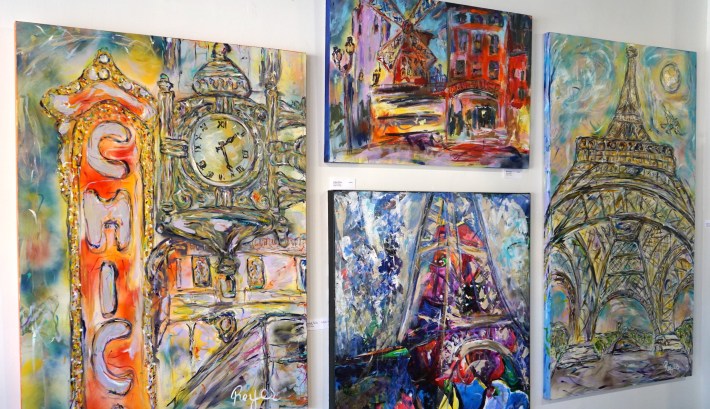 Carma Park, a Dunning artist and writer who has lived on the Northwest Side for over 25 years, said she is excited to attend the event that brings together a diverse group of shops and artists and increases the visibility of the neighborhood. Park volunteers with the National Veterans Art Museum and has organized art shows and events in the community since 2012.
"The event can draw attention from other people to point out that it's a vibrant neighborhood and there is stuff going on here," she said. "And that can bring more attention, funding and recognition for the Northwest Side."
Dunton said the art hop is a way to support one another, build stronger ties within the community and share news of upcoming art shows.
"This is dipping our toe in and figuring out that a lot of people are very interested and we're hoping that we do get nice turnout and people discover us and return," Dunton said.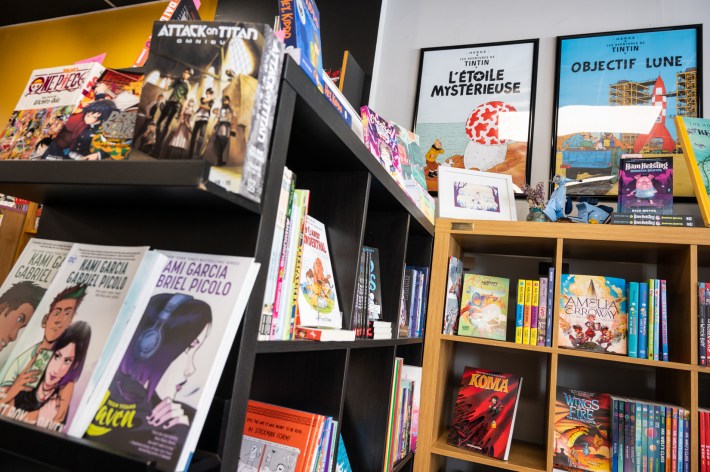 Watch our "On The Block" TV show on The U, CW26 and MeTV.
Listen to "It's All Good: A Block Club Chicago Podcast":