CHICAGO — After five years of being confused for a book club by some, Block Club is actually launching one.
Block Club's Book Club kicks off at 6 p.m. Aug. 15 at the Honeycomb Network, 2659 W. Division St.
Our first event is a special one, featuring lifelong Chicagoan, author and activist Pidgeon Pagonis — on the day their book, "Nobody Needs To Know," hits bookstores across the country.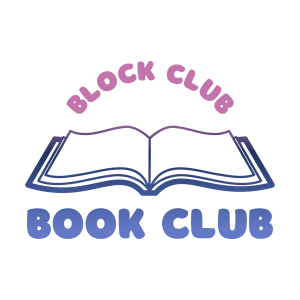 As an advocate, public speaker and co-founder of the Intersex Justice Project, Pidgeon Pagonis is no stranger to sharing their story and experiences as an intersex individual.
But writing their new memoir, "Nobody Needs to Know," was especially challenging as they revisited traumatic experiences and worked to reconcile their past with their life now, they told Block Club in June.
Pagonis was born intersex, with traits that don't fit binary ideas of male or female. They would later learn they had androgen insensitivity syndrome. 
"Nobody Needs to Know" covers Pagonis' life growing up in Chicago, raised as a girl who was subjected to many invasive, unnecessary cosmetic genital surgeries and the trauma they endured afterward.
The memoir details the experience of uncovering the truth behind the doctor's multiple procedures to force Pagonis into a binary gender without informing their parents.
The Aug. 15 event is free to attend with an RSVP due to limited space. Snacks and drinks will be provided, and masks will be available at the door.
Block Club reporter Jake Wittich will interview Pagonis about their book, and attendees can stick around for a book signing, live music and other fun surprises.
The event will also stream live on Block Club's YouTube channel.
Though the event is free, donations of any amount to interConnect, the country's only nationwide intersex support group and conference, will be accepted. If you'd like to donate to interConnect now, you can do so here.
"Nobody Needs to Know" comes out Aug. 15 and is available for pre-order here.
For more event information, click here. To invite your friends on Facebook, click here.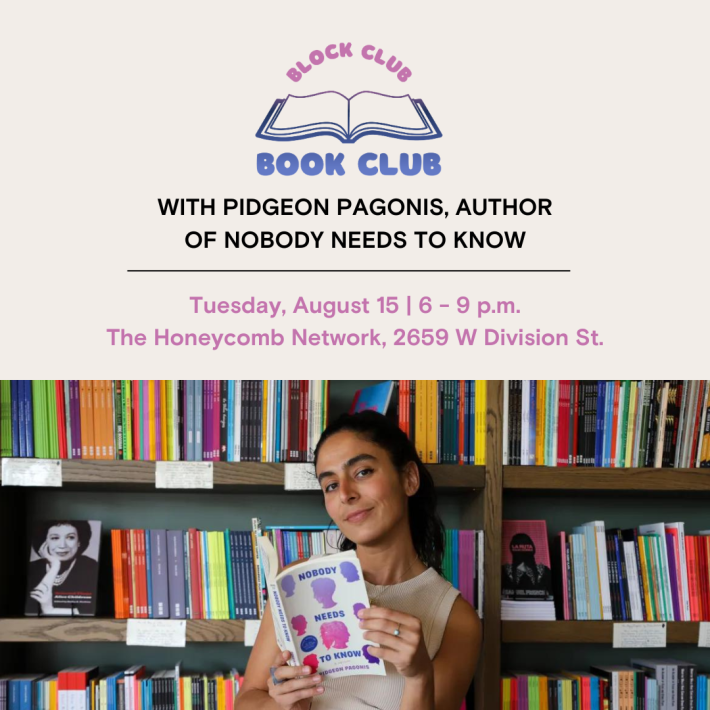 Watch our "On The Block" TV show on The U, CW26 and MeTV.
Listen to "It's All Good: A Block Club Chicago Podcast":