ANDERSONVILLE — A new photo exhibit showcases the work of a local pet photographer while also serving as the launch of her latest project documenting neighborhood dogs.
Andersonville-based photographer Lesley Ames' pet portraiture is the focus of the exhibit "Dogs: Social Beings," which debuted Wednesday on the second floor of Raygun, a T-shirt and gift store, 5207 N. Clark St. The opening reception is 6-8 p.m. tonight.
The exhibit, which runs through Aug. 30, details some of Ames' work through her pet photography studio Stan's Photo. It also serves as the launch of a long-held passion project of Ames: documenting the dogs of Andersonville.
"Dogs: Social Beings" is a precursor of sorts to Ames' "Dogs of Andersonville" project. The new exhibit features large prints of dogs Ames has recently photographed, showcasing each pet's "wild spirit, unique personality and soulful gaze," she said.
"When these images go big, they're really phenomenal," Ames said. "You look at these images and they melt your heart."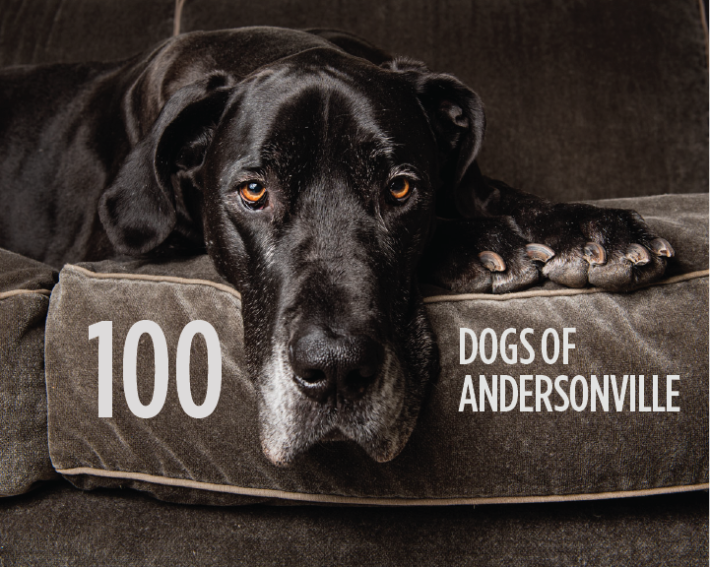 Dogs are a large part of the social fabric of Andersonville, drawing people out of their homes for walks and interactions with other neighbors, Ames said.
With "Dogs of Andersonville," the photographer is hoping to capture a component of the community that goes unheralded.
"The dogs in our neighborhood are such an important thread that connects the community," Ames said. "Without the dogs, we wouldn't have such a supportive, protective community."
Her project aims to photograph 100 dogs from the neighborhood. Tonight's opening of Ames' exhibit will serve as a launching point for "Dogs of Andersonville," where neighbors can learn more about the project and sign up for portrait sessions.
Ames will hold pop-ups at Raygun on Saturday and Aug. 12 for residents to schedule time for a photo session for their pet at her studio. Photo sessions cost $299 and come with digital images, an 8-by-10-inch print, inclusion in the "Dogs of Andersonville" online gallery and an invitation to celebrate the project once completed.
Ames will also collect the stories behind the dogs and their owners for inclusion in "Dogs of Andersonville." The final project will exist as an online gallery, though Ames said she is interested in showing the work at another local venue or even turning it into a coffee-table book.
"Just seeing that bond and connection between owner and dog is what drives what I do," Ames said.
For more on "Dogs of Andersonville," click here.
Watch our "On The Block" TV show on The U, CW26 and MeTV.
Listen to "It's All Good: A Block Club Chicago Podcast":