ALBANY PARK — Fans of a popular Northwest Side elotero are helping him buy a new cart after someone stole his from outside his home about two weeks ago. 
Joaquín García Jimenez's livelihood is his food cart, which he's pushed around Albany Park and North Park for more than 20 years. During the school year, he is a fixture around Volta Elementary, 4950 N. Avers Ave., neighbor Aida Flores said in an email to Block Club. 
"He is such a staple to some of the students and families that he is often in charge of keeping an eye on a few kids after school if parents are running late for pick up," Flores said in the email.
"The Volta parents all know me. They'll tell their kids to wait by my cart, to 'Wait by the elotero' until they can come and pick them up," García Jimenez said in Spanish. "Right now my problem is that it's my job and I don't have a cart. That's how I've made my money for 23 years, selling elotes." 
García Jimenez reported his cart stolen around 3 p.m. July 21 from a residential parking lot in the 5000 block of North Spaulding Avenue, he said.
It was his day off. When he went outside, he noticed his cart was missing from where he usually stores it, he said.
"That day I didn't tie the cart down, most days I don't because I've never had an issue with theft," García Jimenez said. "I've had years without anyone doing anything to it. People know me and don't have a problem with me."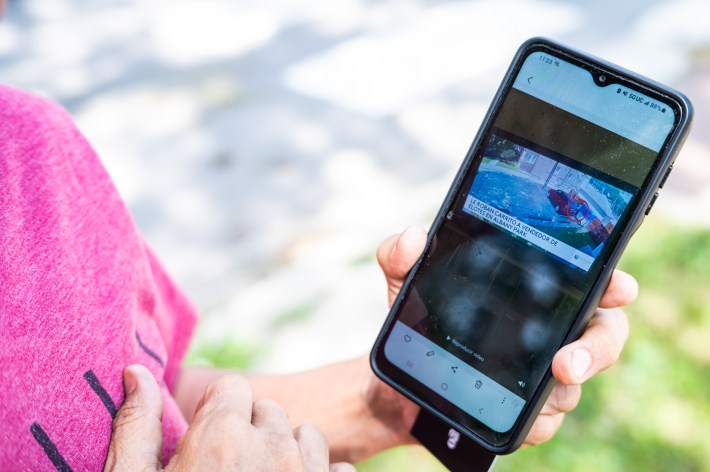 Copies of security footage from building cameras showed a man approach the cart and walk off with it before loading it onto a vehicle down the street, García Jimenez said. 
Police confirmed the theft and said they had no new updates Wednesday about the status of their investigation. 
With the school year fast approaching, García Jimenez has started a GoFundMe campaign to buy a new cart and continue his work, he said. He's hoping to raise $8,000. 
García Jimenez is also accepting donations for his new cart via the Zelle App using the number 312-686-9409, he said.
García Jimenez typically sells food throughout the neighborhoods five days a week. Without his cart, he hasn't been able to make as much money as he usually does this time of year, he said. 
"I'm working delivering some newspapers to make some money in the meantime, but I've got bills, my rent and everything else. I paid those by selling elotes and other food from my cart," García Jimenez said.
He thanked neighbors who have supported him for years raising awareness to help him through hardship.
"I'm just thanks God for neighbors who helped me communicate and helped me get attention to my problem right now," García Jimenez said. "It feels pleasant to have people support me like this. The entire community helping me after selling elotes for all these years outside the school."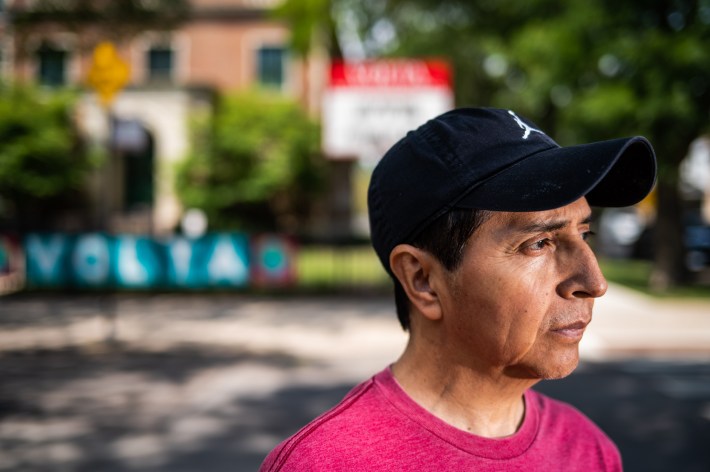 Watch our "On The Block" TV show on The U, CW26 and MeTV.
Listen to "It's All Good: A Block Club Chicago Podcast":