CHICAGO — Alongside this weekend's mega music festival in Grant Park, there are plenty of local street fests, neighborhood walking tours and back-to-school bashes this weekend.
Here's a roundup of 21 things to do in Chicago this weekend: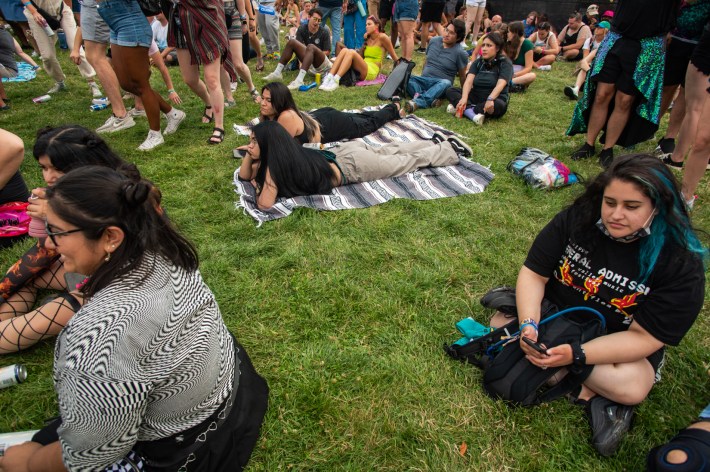 Various times Thursday-Sunday
Grant Park, 337 E. Randolph St.
Kendrick Lamar, Billie Eilish, Red Hot Chili Peppers, Lana Del Rey and more are set to headline Lollapalooza this weekend. The four-day annual music fest features nine stages and more than 170 bands from around the world. Saturday general admission tickets and four-day VIP tickets are available online starting at $385. Find the fest's full line-up and more information here.
RELATED: Lollapalooza Is Here, Chicago. Here's What You Need To Know
Noon-8:30 p.m. Saturday
South Dr. Martin Luther King Jr. Drive from 39th Street to 37th Street
Martin Luther King Drive will come alive with jazz music for the 2nd annual Bronzeville Neighborhood Jazz Fest, which pays homage to the community's rich history of jazz and blues. Along with live music performances all day long, there will be local vendors, a kid's zone, senior lounge, Mariano's chef's corner, cigar truck and free limited edition NFTs and digital wallets. Register for free online.
11 a.m.-7 p.m. Saturday
Anna & Frederick Douglass Park, 1401 S. Sacramento Drive.
Gather with friends and neighbors for this 7th annual fest filled with live performances, food from local vendors and artwork and exhibits by local creators. There's also a swimming pool and mini golf. Reserve your spot for free online.
Various times Friday-Sunday
Jefferson Memorial Park, 4822 N. Long Ave.
There will be live music, food and family fun at this 22nd annual summer fest. Get one-day tickets for $7-10, three-day passes for $20 and a kid's zone pass for $10 online. Tickets are available on-site for $7.
10 a.m.-2 p.m. Saturday
1335 N. California Ave.
Nonprofit Casa Central is hosting a Back-to-School Community Block Party this weekend and everyone is invited. This free, family-friendly event features music, a bounce house, free food, cotton candy and face painting. Casa Central will also be giving away free backpacks filled with school supplies, lunch boxes and water bottles, while supplies last.
10 a.m.-4 p.m. Saturday
168 N. Laramie Ave.
You can tour the Austin neighborhood community gardens this weekend while they're in full bloom with the Austin Green Team. Afterwards, there will be a block party to celebrate the volunteers, summer interns and community.
1-4 p.m. Saturday
Eleanor Street Boathouse, 2754 S. Eleanor St.
You can experience the Chicago River in a whole new way while learning to row with the Chicago Training Center. You'll get to pick up a new skill, meet others in the city's youth sports space and spend some time outside. No experience with rowing is necessary. Register for free online.
1-6 p.m. Sunday
5800 S. Halsted St.
Shop local record vendors, sample food from local businesses and listen to DJs spin vinyl all afternoon at this monthly record fair and food market collective.
6:30-10:30 p.m. Saturday
Lincoln Park Zoo, 2001 N. Clark St.
Enjoy beer, wine, seltzer and cocktails while strolling through the Lincoln Park Zoo's gardens and alongside its animal habitats. There will be a live DJ to get the party going at this adults-only, 21+ evening. Tickets starting at $15 are available online.
Noon-8 p.m. Saturday
Marquette Park, 6743 S. Kedzie Ave.
Taste of Chicago is coming to Marquette Park this weekend ahead of its Grant Park event next month. There will be dozens of local eateries, concerts and family fun. This event is free and open to the public.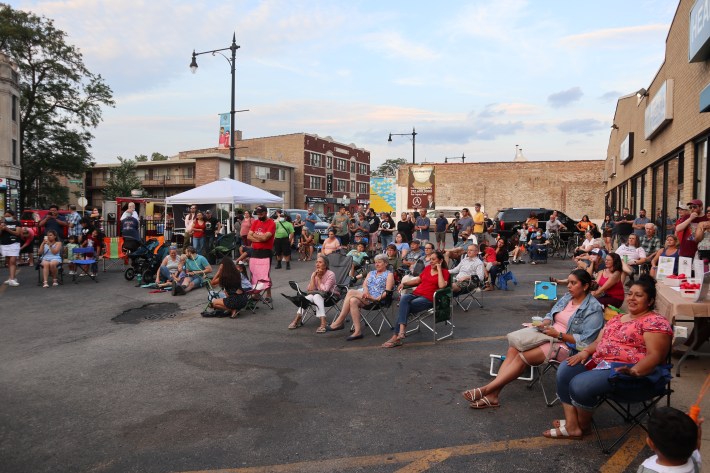 7 p.m. Thursday
Tapestry360, 3737 W. Lawrence Ave.
You can catch a performance by Chicago band Radio Free Honduras this weekend as part of the North River Commission and Albany Park Chamber of Commerce's outdoor summer concert series. This family-friendly event is free to attend.
Sones de México Concert
7-9 p.m. Thursday, doors open at 6:30 p.m.
Surge Billiards, 3241 W. Montrose Ave.
Grab a chair, sit back and enjoy live Mexican music in Albany Park this weekend. The concert is organized by Sones de México Ensemble, a folk music organization formed in Pilsen in 1994. The group specializes in Mexican "son" music, including the regional styles of huapango, gustos, chilenas, son jarocho and more.
1-5 p.m. Saturday
800 W. 63rd St.
63rd Street and Halsted will transform into an immersive Historically Black Colleges and Universities experience this weekend, with entertainment from national fraternities and sororities, a band performance and HBCU admission representatives highlighting higher education opportunities. There will also be back-to-school resources for the community, including 100 backpacks for elementary and high school students, scholarship opportunities for students planning to attend an HBCU, college care kits for high school seniors, free food and healthcare necessities from local clinics.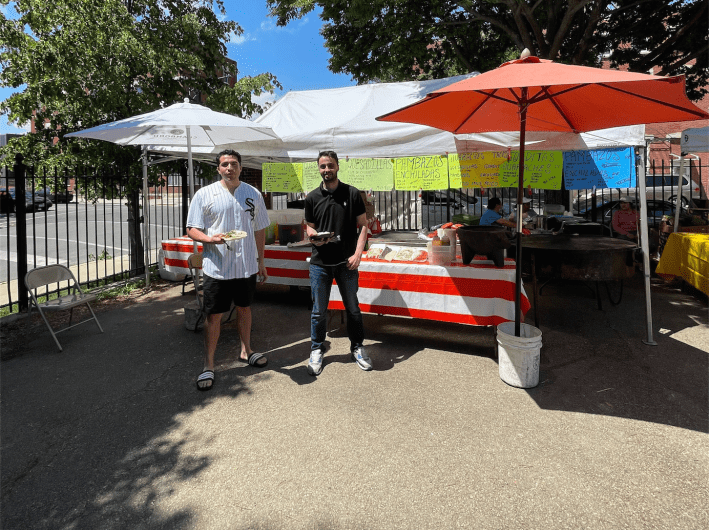 9 a.m.-3 p.m. Sunday
Plaza Tenochtitlán, 1821 S. Blue Island Ave.
This summer market returns for its 15th season with local businesses selling fresh produce, baked goods, crafts and more.
2-10 p.m. Saturday, 1-9 p.m. Sunday
On Wilson Avenue between Hermitage and Ravenswood avenues
Chicago's only classical music street fest returns to Ravenswood this weekend, where attendees can enjoy hour-by-hour classical music performances featuring renowned soloists and ensembles. The fest will also have beer and wine stations, food trucks, vendor booths, a Mini Silent Film Festival, an "Instrument Petting Zoo" and more. Admission is free, and there is a $15 suggested donation at the gate.
11 a.m.-1 p.m. Saturday
The tour begins at 1236 N. Hoyne Ave., in front of a small workers cottage home
Interior designer, photographer, architecture enthusiastic and creator of @doorwaysofchicago on Instagram, Ronnie Frey is leading a two-hour, three-mile walking tour through Wicker Park and the neighborhood's historic workers cottages. Plus, you can learn more Chicago history dating back 150 years and beyond. Tickets are $35 online.
11 a.m.-1 p.m. Sunday
164 W. Eugenie St.
Frey is leading another walking tour this weekend, this one through two miles of Old Town Triangle and its historic workers cottages. Tickets are $35 online.
8-10 a.m. Saturday
Promontory Point Field House on the grass facing the lake, 5491 S. DuSable Lake Shore Drive.
YogaSix Hyde Park and Lululemon are teaming up to offer free yoga classes this summer. This class is for all levels, from beginner to expert, and will be followed by raffles and refreshments.
Noon-2 p.m. Saturday
Francisco Brown Line Station, 4648 N. Francisco Ave.
​Chicago for Chicagoans, a nonprofit "pay-what-you-can" tour service created by and for Chicagoans, is offering a tour of East Albany Park this weekend. The group's founder Patti Swanson will lead walkers through the neighborhood's quaint rows of bungalows, ornate public schools, vintage storefronts and more. The tour ends at the Kimball Brown Line station and with an optional stop for drinks at Nighthawk, 4744 N. Kimball Ave. Tickets are free, but a $10-20 donation is appreciated.
Noon-2 p.m. Sunday
Kimball CTA Station, 4755 N. Kimball Ave.
You can tour the western side of Albany Park just one day after the eastern side with Chicago for Chicagoan founder Patti Swanson. The tour is approximately three miles and participants are encouraged to walk back to the train with the group. Plus, you can stop for sweet treats at Aras Dulce Michoacan, 3447 W. Lawrence Ave., after the tour.
All day Saturday
Various stationery shops
Celebrate National Stationery Store Day by visiting local stationery shops and snagging deals on pens, cards, stickers and more. Learn more here.
PLUS: Five Picks From Our Partners At
7:30 p.m. Friday
Rosemont Theatre, 5400 N. River Road.
Catch all things fabulous at Rosemont Theatre.
10 p.m. Saturday
House of Blues, 329 N. Dearborn St.
Party at House of Blues for a Lollapalooza aftershow.
5:30 p.m. Saturday
Credit Union 1 Amphitheatre, 19100 Ridgeland Ave., Tinley Park, Illinois.
Don't miss Mudvayne in action at Credit Union 1 Amphitheatre.
7 p.m. Sunday
Ravinia Festival, 200 Ravinia Park Road.
Boz Scaggs will be bringing the hits to Ravinia Festival.
9 p.m. Sunday
Empty Bottle, 1035 N. Western Ave.
Head to Empty Bottle for a good time with The Spits.
Watch our "On The Block" TV show on The U, CW26 and MeTV.
Listen to "It's All Good: A Block Club Chicago Podcast":