CHICAGO — Indoor pools are closing Saturday as lifeguards are reassigned to work at beaches and outdoor pools.
The district's 27 indoor pools will close until Sept. 5, officials said Monday. Outdoor pools will remain open through Aug. 20, in advance of Chicago Public Schools students returning to class, park officials previously said.
The closings are noted on the district's online schedule. Various staffers at indoor pools said lifeguards will be redirected toward the city's beaches since some lifeguards must leave to go back to school.
Staffers at Mann Park Pool in Hegewisch and at Eckhart Pool in West Town said they're also being moved around because some pools are underutilized while others are understaffed.
Kosciuszko Park's pool in Avondale is one of the few indoor pools where the schedule doesn't match up with upcoming closure. A staffer there said she wasn't sure if the pool would close, but said lifeguards at indoor pools are being sent to more populated outdoor ones.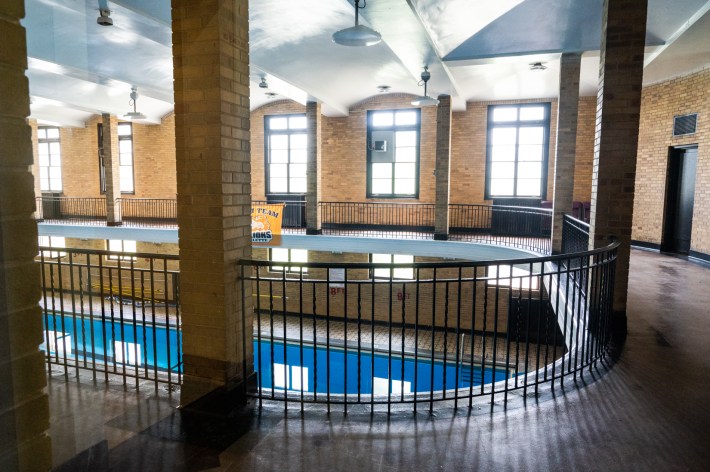 The closure comes as the city continues to struggle to find enough lifeguards, an issue that has closed or reduced access to Park District pools and beaches since the pandemic.
Indoor pools were closed in summer 2021 because of the lifeguard shortage.
Last summer, officials opened fewer than half of neighborhood pools because of the same issue, and pool openings were delayed from June 24 to July 5. Officials also closed parts of some beaches to shift lifeguards to pools.
This year, pools opened June 23 with 650 lifeguards after Park District officials got a head start on hiring. In May, officials said they were "optimistic" about the number of people who applied thanks to various incentives. 
The district received 1,972 lifeguard applications, double the number received during this time last year, officials said in June.
Still, the district was short at least 120 lifeguards, resulting in pools only open five days a week. There were 770 summer seasonal lifeguard positions this year, according to records from the Park District's Aquatics Department.
The district also closed indoor pools for a month in May as lifeguards headed to the beach to start the summer beach season.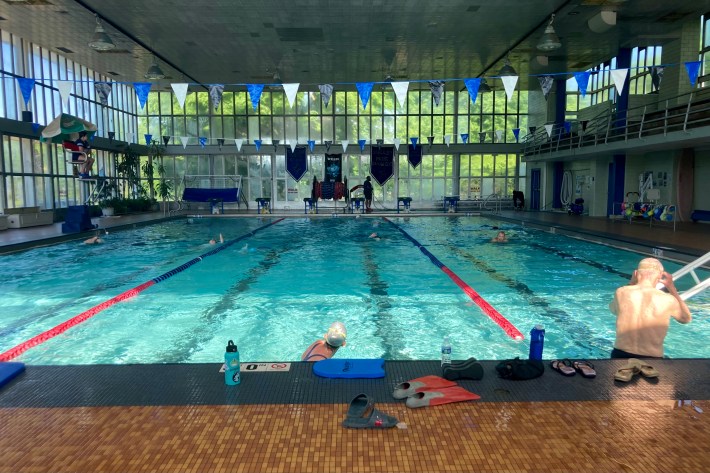 Samantha Perez, of Dunning, said she was disappointed to hear of the city's plan to close indoor pools for the summer. She lives close to Shabbona Park on the Northwest Side and uses its indoor pool regularly with her young daughter, she said.
The district "should hire more people and put the word out they need lifeguards … people would like to do this job," Perez said.
News of the closures also frustrated Erin Taylor, of Beverly, who has scrutinized the district over its hiring practices and lack of communication. One of her sons works at Ada Pool in Beverly as a lifeguard, and her 16-year-old son has been trying to get placed after getting hired with no luck, despite attending trainings and showing a desire for the job, Taylor said.
"My kids have had to jump through hoops to get in," Taylor said. "[My 20-year-old] had tried to get hired a few other times and always ran into roadblocks."
Some city indoor pools, like ones at Independence Park, Portage Park and Blackhawk Pool, have remained closed all season, due in part to technical issues, renovations and staff shortages.
The district's fall aquatics program begins Sept. 11, district officials said in a release Monday. Water spray features are set to turn off Sept. 30, though spray features located next to outdoor pools will close Aug. 20 for safety precautions, officials said.
Last year, the district began a staggered pool closure at outdoor and indoor pools starting Aug. 12 due to staff shortages and as lifeguards prepared to go back to school. In years past, indoor pools have reopened Sept. 6 for fall aquatic programming, according to the Park District, which also corresponded with a later start to CPS' fall semester.
Block Club's Mack Liederman contributed.
Watch our "On The Block" TV show on The U, CW26 and MeTV.
Listen to "It's All Good: A Block Club Chicago Podcast":