CHICAGO — Taste authentic Latin American tacos and tamales, shop vintage while watching Barbie fashion and drag shows, check out the Hyde Park Art Center's newest art exhibitions, taste wine and whiskey along Lincoln Avenue and so much more.
Here's a roundup of 21 things to do in Chicago this weekend:
5-10 p.m. Friday, noon-10 p.m. Saturday-Sunday
South Peoria Street and West 16th Street
Enjoy authentic tacos and tamales at this annual Pilsen street fest. Along with authentic Latin American cuisine, there will be an art alley, Latin music and dance performances, DJs, shopping, a beer garden and more. Admission is free but there is a suggested donation to attend. A portion of proceeds will benefit the local Pilsen Arts and Community House, Frida Kahlo Community Group and Opportunities for All.
3-5 p.m. Sunday
Vintage Frills, 2846 N. Milwaukee Ave.
In honor of the new Barbie movie, Logan Square/Avondale vintage shop Vintage Frills will host a Barbie and Ken Fashion Show and Barbie Drag Show, which you can enjoy while perusing the store's Barbie-inspired vintage collection. There will be a Barbie Box photo opportunity, pink drinks and confections. Attendees who wear their best pink getup might win "Best Outfit" and a vintage Barbie. You can get $20 VIP tickets online.
4-6 p.m. Sunday
Nichols Park, 1355 E. 53rd St.
Grab a blanket and chairs and catch a free summer concert by The Masters Collection, a network of independent musicians that come together under one umbrella. The concert is part of the ongoing 2023 George Franklin Memorial Summer Sunday Concert Series.
Noon-4 p.m. Saturday
Hyde Park Art Center, 5020 S. Cornell Ave.
The Hyde Park Art Center is celebrating two of its latest exhibits this weekend: "Multiples and Multitudes," the first solo show of Chicago-based William Estrada, and "A Universe of Self-Experience," which showcases new work by young artists in the center's teen programs. You can also meet some of the artists and curators to learn more about the featured work.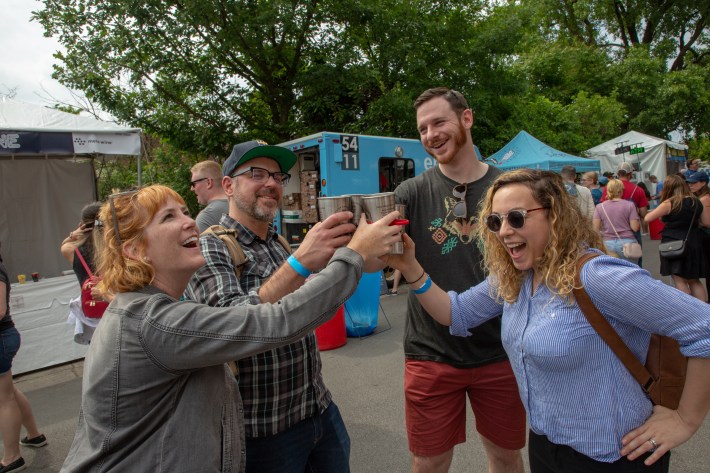 Noon-10 p.m. Saturday, noon-6 p.m. Sunday
Ravenswood Avenue between Berteau and Belle Plaine ("Malt Row")
This two-day fest spotlights Malt Row, one of the country's most prolific craft brewing communities in Ravenswood. There will be Chicago restaurants and food trucks, live music and entertainment, handmade goods from local artists and more. There is a $10 suggested donation to benefit Ravenswood small businesses, public art and placemaking. You can skip the line and get pre-sale tickets online.
Noon-2 p.m. Sunday
35th/Archer Orange Line Station, 3528 S. Leavitt St.
​Chicago for Chicagoans, a nonprofit "pay-what-you-can" tour service created by and for Chicagoans, is offering a McKinley Park walking tour this weekend. The group's founder Patti Swanson and Chicago industrial history advocate Erica Ruggiero will take walkers through the history, landmarks and towering structures of a diverse neighborhood that has been responsible for the production of much of the city's bricks, iron, meat, furniture and Goodyear Tires. The walk kicks off at the 35th/Archer Orange Line Station, 2538 S. Leavitt St., and ends with a stop for giant donuts at Huck Finn, 3414 S. Archer Ave. Tickets are free, but a $10-20 donation is appreciated.
Check-in begins 9:15 a.m. Saturday, 10 a.m. opening ceremony
Parking lot at West 35th and South State streets
On this two-hour bike ride through Bronzeville and Bridgeport, cyclists will learn about the history of Eugene Williams and how his unjust killing sparked the Chicago Race Riot of 1919. The 10 a.m. opening ceremony is focused on healing and will include brief remarks by Alds. Dowell and Lee. After the bike ride, there will be free lunch, music and the opportunity to engage with local organizations and resource tables.
6-10 p.m. Friday
Horner Park, 2741 W. Montrose Ave.
Returning for its fifth edition, the Horner Brew Fest is the largest of its kind on Chicago's Northwest Side, featuring over 30 local craft brewers and an array of food trucks. Connect with neighbors, enjoy live music and sample local beers and ciders. All proceeds support Horner Park sustainability initiatives. This year's objectives are for improvements along the park's restored riverfront and to get the park recognized as an internationally accredited arboretum and tree sanctuary. Tickets are sold out online but a limited number will be available at the door.
11:30 a.m.-5:30 p.m. Sunday
1610 W. Howard St. to Loyola Park, 1230 W. Greenleaf Ave.
This second annual fest returns to Loyola Park this weekend, with henna, face painting, live music, dance, yoga, puppet shows, a vegetarian feast and more. A parade kicks off at 11:45 a.m. at 1610 W. Howard St. Admission is free.
7:30-10 p.m. Sunday
The Insect Asylum, 2870 N. Milwaukee Ave.
The Insect Asylum is teaming up with Out of the Closet Charity for a free pop-up fashion event with gender-affirming clothing, makeup and styling advice. The nature museum will transition into a haven full of free clothing racks, makeup and product giveaways, a Femme & Masc Salon and a health service directory.
11 a.m.-2 p.m. Saturday
Douglass Park, 2950 W. 19th St.
This party is to bring people from North and South Lawndale together and to promote peace, love and unity in the community. Gather with neighbors for an afternoon of food, music, art and more.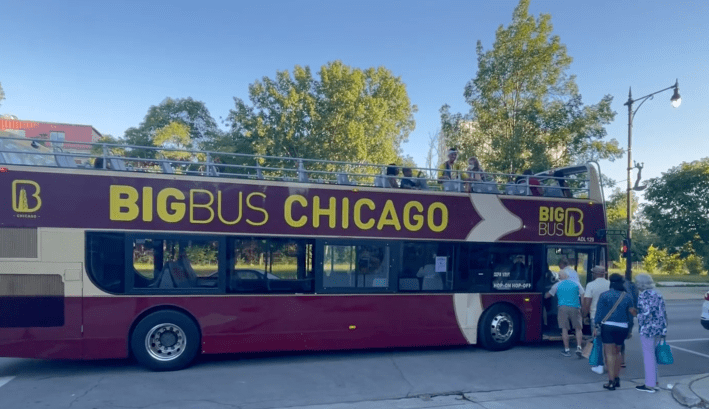 6-9 p.m. Friday
Gallery Guichard, 436 E. 47th St.
The Bronzeville Art District Trolley Tour takes place every third Friday between June and September. Take a ride on a double-decker bus while enjoying Bronzeville fine art and entertainment at five participating art galleries and institutions. Reserve your spot online.
Noon-5 p.m. Saturday
Walter H. Dyett High School for the Arts, 555 E. 51st St.
This festival is all about bringing together Black musicians, craftsmen, artists, creators, food and vendors. Sign up for free or donate online.
11 a.m.-3 p.m. Sunday
The Joinery, 2533 W. Homer St.
Discover ways to get involved in the community at the Logan Square Volunteer Fair. Meet with local nonprofits and community organizations and learn about opportunities to contribute. There will be groups representing a wide range of causes, including mutual aid, animal rescue, environment, literacy and more.
1-4 p.m. Sunday
Reva and David Logan Center for the Arts Screening Room, 915 E. 60th St.
The Logan Center for the Arts is hosting free July and August film screenings to celebrate Black cinema, self-representation and freedom. This weekend, catch the 1996 film "The Watermelon Woman." Reserve your spot online.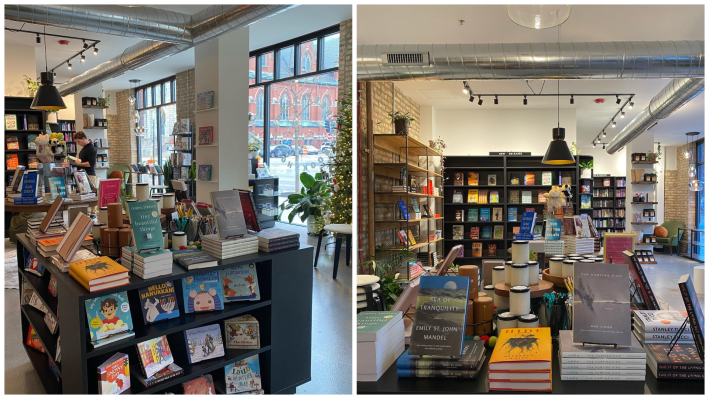 9-10 a.m. Saturday
Three Avenues Bookshop, 3009 N. Southport Ave.
BYO-mat for this Lakeview bookstore's second weekend yoga session with a local neighborhood instructor. Every ability level is welcome, and the class will be a chill sequence focused on stretching and beginning movements. If you need a yoga mat, fill out this link and the shop will take care of it for you. RSVP online.
Noon-6 p.m. Sunday
1977 N. Clark St.
Shop handmade items from local vendors and support small businesses at this pop-up market in Lincoln Park. There will also be food, children's activities, music and more.
9-11 a.m. Saturday
843 W. Armitage Ave.
Allbirds and True Classic's inaugural run/walk club kicked off last month and meets every Saturday morning, weather permitting. Chicagoans can gather to walk or run a 3K or 5K through Lincoln Park and to the lakefront. All fitness levels and paces are welcome. The club is free. Attendees will receive a 15% discount from Allbirds and 20% off at True Classic after participation.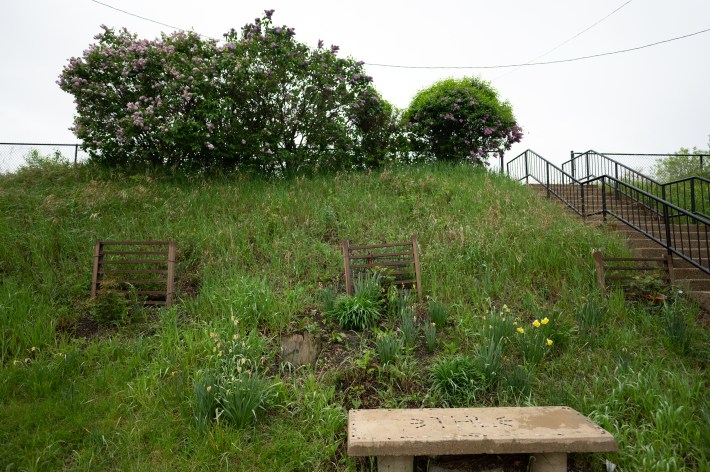 10 a.m.-3 p.m. Saturday
5300 N. Laporte Ave.
This annual Forest Glen Garden walk returns for its sixth edition, with rain gardens, koi ponds, unique plant specimens and more. You'll get to see the pridefully cultivated yards of residents as well as the Forest Glen Garden Committee's three public gardens. Tickets are $10 and include a raffle ticket and a map for a self-guided tour of the gardens. Get yours here.
3-10 p.m. Friday, noon-10 p.m. Saturday-Sunday
2500 N. Lincoln Ave. between Fullerton and Wrightwood
Enjoy wine and whiskey tastings, a children's carnival and live bands, including '80s sensation A Flock of Seagulls. There is a $10 suggested donation upon entry.
10 a.m.-3 p.m. Friday-Sunday
Multiple Kilbourn Park homes
There will be a neighborhood-wide yard sale in Kilbourn Park this weekend, with over 20 participating homes. Find a full map of participating homes here.
PLUS: Three Picks From Our Partners At
Noon Friday-Sunday
Union Park, 1501 W. Randolph St.
Three-day music festival in Union Park featuring a diverse range of performers.
6 p.m. Friday
Credit Union 1 Amphitheatre, 19100 Ridgeland Ave.
Rap icon Snoop Dogg is bringing his High School Reunion Tour to Chicago!
6:30 p.m. Saturday
Seatgeek Stadium, 7000 S. Harlem Ave.
Catch the legendary EDM artist Saturday at Seatgeek Stadium.
Watch our "On The Block" TV show on The U, CW26 and MeTV.
Listen to "It's All Good: A Block Club Chicago Podcast":