CHICAGO — Art fairs, street festivals and summer markets are taking over Chicago's streets this weekend. There are also neighborhood walking tours, yoga at the park, a community bike ride, water resource fair and so much more.
Here are 26 things to do across the city this weekend: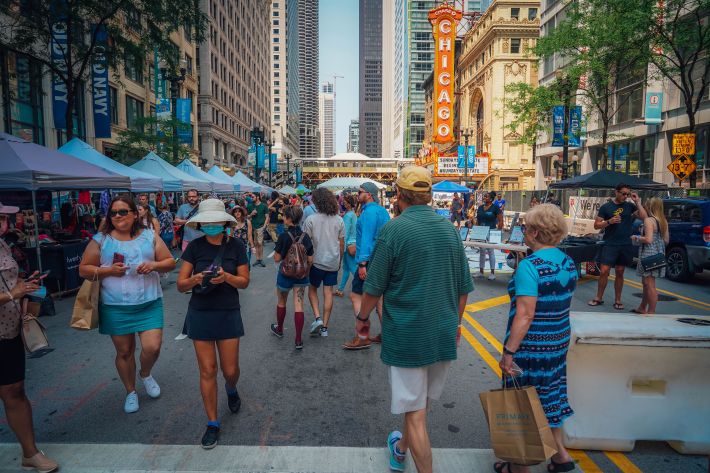 11 a.m.-6 p.m. Sunday
State Street between Lake and Adams
The Chicago Loop Alliance is closing off parts of State Street to drivers for this annual street fest, with shopping, food, art, musical and dance performances and more. Register for free online to be entered for a chance to win a $1,000 "Loop Staycation" package.
10 a.m.-5 p.m. Friday-Sunday
Michigan Avenue and Lake Street
This free, three-day fest in the heart of Downtown features work by 140 artists, including paintings, ceramics, photography and furniture. Browse and shop artwork at all price points. There will also be food, live music, artist demonstrations, face painting and more. Attendees are invited to bring gently used art to donate to the Chicago Furniture Bank, a nonprofit that distributes furnishings and art to people who are leaving shelters and moving into permanent housing. Find more information online.
4-5:30 p.m. Sunday
DuSable Museum of African American History, 740 E. 56th Place
Tap dance collective Stone Soup Rhythms is showcasing its "Cheap Suites & Hotel" performance for the first at the DuSable Museum this weekend, accompanied by music by Midwestern artists. The performance will close with a three-piece dance interpretation titled "Free Spirits Suite," in which an ensemble of tap dancers and jazz musicians narrate the search for divine purpose on Earth. Find a complete list of this month's Rhythm World concerts here. Reserve your seat for free online.
Noon-8 p.m. Sunday
1801 S. Indiana Ave.
Kalapriya Center for Indian Arts is hosting an all-day family fest with live performances, henna artists, craft activities, Indian food and a Bollywood Dance competition. It's free to attend and open to the public.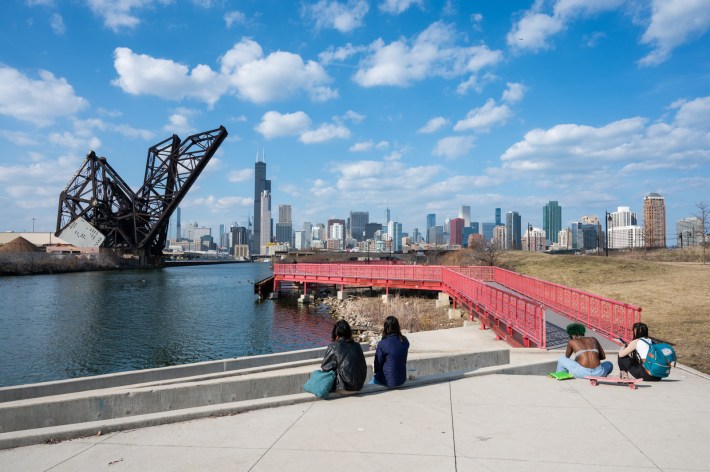 1-2:30 p.m. Sunday
Ping Tom Memorial Park, 1700 S. Wentworth Ave.
This community yoga class is meant to provide a safe and healing space for Black queer people in Chicago. It's hosted by Black Skrippa Brigade, a Chicago-based collective of Black strippers and pole performers. Attendees should bring a yoga mat, small towel and water. The class is free to attend, but there is a suggested $10-20 donation to pay the instructor and support future Black Skrippa events.
6-8 p.m. Saturday
You Are Beautiful, 3368 N. Elston Ave.
This summer group show features a collective of artists who created special potted planters as part of the "You Are Beautiful," a collection of uplifting art pieces by Chicago artist Matthew Hoffman. The exhibit will be open through Sept. 8. Find the full lineup of artists here.
Noon-5 p.m. Saturday
KOVAL Tasting Room, 4241 N. Ravenswood Ave.
This "junky jamboree" features makers who transform second-hand items into one-of-a-kind goods. Chicagoans of all ages can shop locally made, eco-friendly and socially thoughtful items at the city's "trashiest summer market."
9:30 a.m.-12:30 p.m. Saturday
7040 S. Cottage Grove Ave.
Woodlawn, Greater Grand Crossing and South Shore residents are hosting a 3rd annual Connecting Communities Bike Ride. The adult-only ride is meant to foster community and help combat violence in the neighborhood. The ride will be led by local police officers.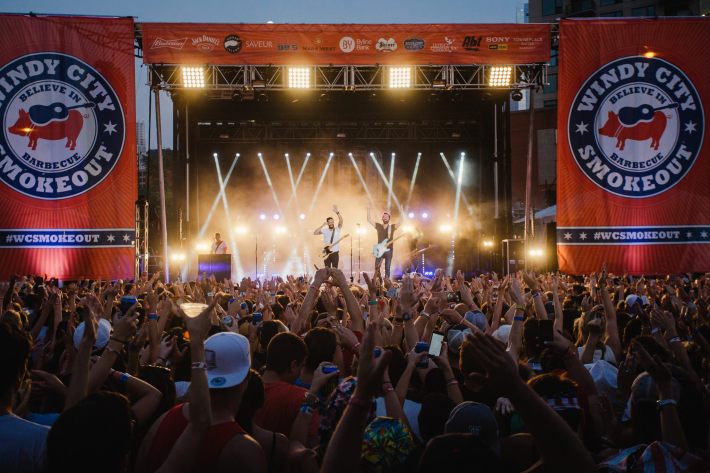 2-11 p.m. Friday, 1-11 p.m. Saturday, 1-10 p.m. Sunday
United Center, 1901 W. Madison St.
Windy City Smokeout is the nation's premier outdoor country music and BBQ festival. Returning to the United Center for its 10th anniversary this weekend, you can catch some of country music's biggest names, like Luke Bryan and Zac Brown Band, and enjoy BBQ and craft beer. Buy your tickets and explore the lineup online.
11 a.m.-10 p.m. Friday-Sunday
3701 W. Bryn Mawr Ave.
Celebrate Colombian culture and traditions at this annual fest, "from its cuisine and carnivals, to cumbia and vallenato music and dance." This weekend features more than 150 musicians, dancers and artists, a free sports camp for kids and specially made beer. Get festival tickets and find a full schedule of events online.
Noon-5 p.m. Sunday
Program Booth Location: Latin Middle School. 45 W. North Blvd.
This 63rd annual garden walk is one of the oldest in the nation. Take a one-day, self-guided tour through Near North and Gold Coast neighborhood gardens, from classic small gardens to patio and terrace designs. Visitors can also participate in a guided architectural tour of historic Dearborn Parkway. Tickets for $35 are available online.
Noon-5 p.m. Sunday
Revolution Brewing Brewery & Taproom, 3340 N. Kedzie Ave.
Shop 30 vintage and handmade vendors at a Vintage House Chicago pop-up shop this weekend. This event is free and open to all ages. RSVP online for a chance to win $100 to spend at the market.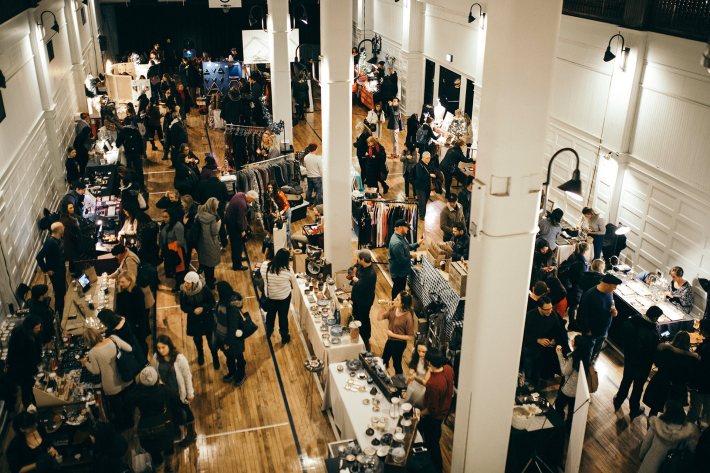 5-10 p.m. Friday-Saturday
WNDR Museum, 1130 W. Monroe St.
More than 50 local vendors are taking over WNDR Museum's second floor for this ninth annual night market. Shop from vendors like Black Box Record Club, Paloma Prints, The Vintage Royalty, Chicago Queer Creations and dozens more. You can also enjoy cocktails, eats, tunes from DJ Johnny Walker and a photobooth. The market is free to attend with RSVP. Register online.
6-10 p.m. Saturday
Gallery Guichard, 436 E. 47th St.
Dress to impress in your finest white attire for this Bronzeville Mayor and First Lady Ball Fundraiser, which will raise money for Kaleidoscope. Enjoy a night of dancing, food and drinks while giving back to the community. Tickets are $150 online.
Water Resource Fair
Noon-4 p.m.
La Villita Park, 2800 S. Sacramento Ave.
The Little Village Environmental Justice Organization is hosting a Water Resource Fair, with free workshops, art activities, live music and food. In case of rain, the event will be moved to July 22.
10 a.m.-1 p.m. Saturday
Grace Church, 3325 W. Wrightwood Ave.
Bring your surplus or unwanted items to this Share Fair so they can be distributed to local non-profits and community organizations. Organized by Trash People of Logan Square, this event is meant to support the community and reduce the neighborhood's environmental impact. Register for free online.
11:30 a.m.-2 p.m. Saturday
Benjamin Franklin Monument, 72 W. La Salle Drive.
Chicago Craft Club, a group of artists and crafters from around the Chicagoland area, is hosting a bring-your-own-craft meetup this weekend. Attendees are encouraged to also bring a blanket and snack. RSVP online.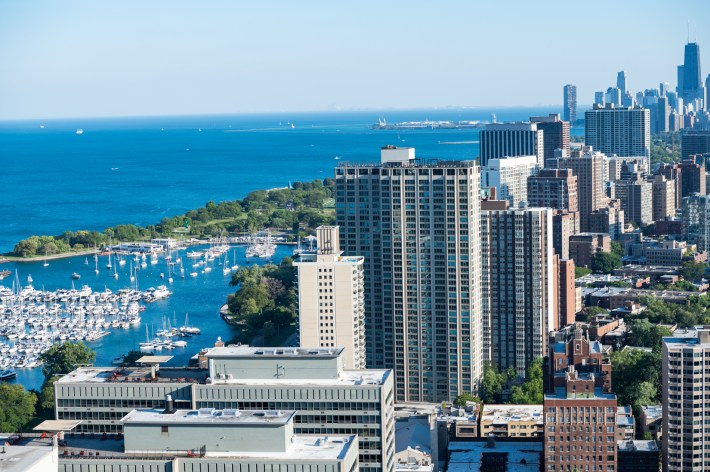 Noon-2 p.m. Sunday
Children's Fountain, 2045 N. Lincoln Park West
Longtime Lincoln Park resident and local history lover Olivia Sobieraj is leading a two-hour walk through the neighborhood. The walk kicks off at the Children's Fountain and ends at Annette's Italian Ice, 2009 N. Bissell St. Learn about Lincoln Park's early days as the city cemetery, see lavish Victorian architecture, discuss gentrification struggles and more. Tickets are free, but a $10-20 donation is appreciated. All proceeds will go toward ​Chicago for Chicagoans, a nonprofit "pay-what-you-can" tour service created by and for Chicagoans.
Noon-2 p.m. Saturday
Former Epworth United Methodist Church, 5253 N. Kenmore Ave.
Join lifelong Chicagoan Sam Prestigiacomo for a tour of Edgewater, as part of Chicago for Chicagoans ongoing tour series. Sam is bringing her love of ornate Victorian architecture and all things mysterious to unearth some of Edgewater's strangest history. Learn about the neighborhood's early days as a summer home for the city's elite and how it was once a hotspot for automobile showrooms. Wrap up the afternoon with a meal at Moody's Pub, 5910 N. Broadway. Tickets are free, but a $10-20 donation is appreciated.
Noon-5 p.m. Sunday
Mandrake Park Soccer Field, 900 E. Pershing Road.
Relive your childhood memories at this Adult Field Day fundraiser. Play classics like tug-of-war, compete in relay races and obstacles and more — all on behalf of your favorite nonprofit. Register online and commit to a fundraising goal. Buy tickets to compete or to join in on the fun as a spectator online.
NOTE: Registered Players must commit to a fundraising goal identified by the elected team.
Lunch and drinks will be available for purchase, plus there will be music and entertainment.
12:30-4 p.m. Saturday
2240 Gallery, 2240 S. Michigan Ave.
Perform at an open mic with spoken word artists, comedians, musicians and more and shop a vendor market at this event hosted by ConTextos. Ages 16-24 are encouraged, but all are welcome.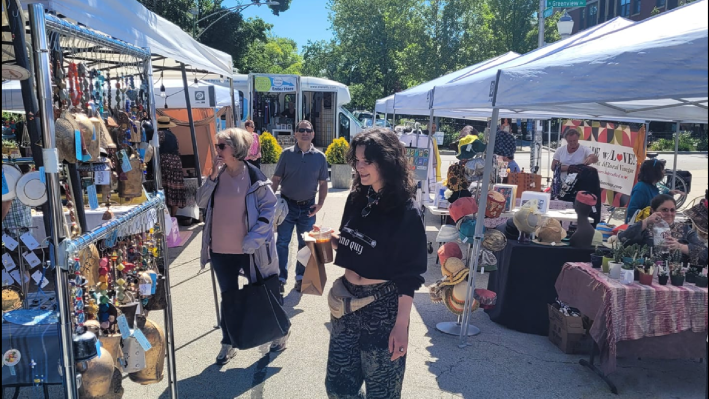 Jarvis Square Artisan Market
10 a.m.-2 p.m. Saturday
Jarvis Square, 1439 W. Jarvis Ave.
Jarvis Square Artisan Market is a monthly market series through October. Shop 25 local arts and crafts vendors every month, plus enjoy live music and food.
11 a.m.-3 p.m. Saturday
Davis Square Park, 4430 S. Marshfield Ave.
This summer farmers market features a rotation selection of small businesses. Shop fresh produce, honey, baked goods, body care products and more. There will also be family-friendly activities, live music, a plant swap, cooking demo and prepared food.
10 a.m.-noon Saturday
McKinley Park, 2210 W. Pershing Road
Openlands is celebrating its 60th anniversary with a bilingual tree walk. Forestry staff will lead English and Spanish tours, and you can select your language preference while getting tickets online. The tour will discuss trees, their role in mitigating climate change and Openland's priority to plant trees on the Southwest Side.
5-9 p.m. Saturday
Foster Beach, 5200 N. Lake Shore Drive
Draw anime, make paper crane trees, smash watermelons with a baseball bat, snack on Japanese goodies and dance to anime soundtrack bops at this "silly, gay" anime beach party. This is an queer-community focused event and meant to be a safe space for LGBTQ+ Chicagoans.
Noon-3 p.m. Saturday
458 W. Dickens Ave.
Four Lincoln Park groups are coming together to host a neighborhood block party. There will be food, music, face painting, balloon artists and a fire truck. Join Carnival Grocery Store, Lincoln Park Central Association, Gemini Restaurant, Lincoln Park Co-op and fellow residents for a few hours of fun.
PLUS: Four Picks From Our Partners At
8 p.m. Friday
Allstate Arena, 6920 Mannheim Road, Rosemont, Illinois
Catch the storied rapper Friday night at Allstate Arena in Rosemont.
8 p.m. Friday
The Chicago Theatre, 175 N. State St.
Laugh and be entertained all night long with Jinkx Monsoon Friday night at The Chicago Theatre.
11 a.m. Saturday-Sunday
North Avenue Beach, 1600 N. Lake Shore Drive
16 hours of music with 14 incredible artists, all weekend long at North Avenue Beach.
6 p.m. Sunday
The Salt Shed, 1357 N. Elston Ave.
Jam with The Ghost Inside & Underoat on July 16th at The Salt Shed.
Watch our "On The Block" TV show on The U, CW26 and MeTV.
Listen to "It's All Good: A Block Club Chicago Podcast":