CHICAGO — Lesbian bars are dwindling throughout the country, but the sapphic-centered nightlife scene is seeing a resurgence in Chicago.
Nightlife has long served an important role in the LGBTQ+ community, providing some of the first spaces where queer people could be themselves, meet people with similar experiences and share resources with each other.
Chicago's lesbian bars, clubs and gathering spaces peaked in the 1970s-1980s, creating bonds among women that remain strong decades later. Those spots dwindled in the early aughts. LGBTQ+ identities became more accepted by society as a whole, and queer people started moving into "more mainstream spaces," LGBTQ+ historian and journalist Tracy Baim said. 
RELATED: Here's How You Can Help Sapphic Nightlife Survive And Thrive
Outside of nightlife, queer women came together through choirs, bands, sports teams, church groups and more, many of which remain today, Baim said. 
But as anti-LGBTQ+ bigotry spikes again, more lesbian spaces are starting to thrive.
Two new lesbian bars have opened in the past few years, along with a slew of well-attended parties for queer women that have been steadily gaining popularity, Baim said. 
This year, five event planners—Slo 'Mo, Strapped, smallWORLD Collective, Eden and Diamond Formation—have teamed up to host the largest lesbian party since the pandemic. 
"Super Sapphic," will take over Metro and smart bar, 3730 N Clark St., at 9 p.m. June 23. Tickets cost $25 and are available here.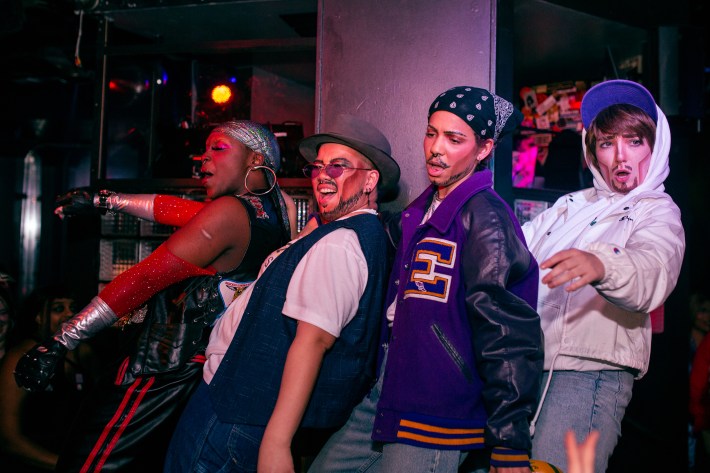 Sapphic spaces also have a long history of excluding people based on their gender and race. That is changing, too.
The people driving today's lesbian nightlife are trying to create more inclusive spaces that better represent the wide variety of people who identify as sapphic — which includes trans and nonbinary folks. 
In the face of discrimination, sapphic nightlife celebrates and uplifts LGBTQ+ identities, and strengthens the whole community, said Irregular Girl, co-founder of the lesbian drag show Strapped. 
"It's the fact that, we're showing that we know our stories have value and that we deserve to be among our community and feel that we all have each other's backs," Irregular Girl said. "There's something to be said about the value in throwing parties where people feel seen, where they won't be interrogated about who they are, where they can be with other people who are discovering themselves and live out their lives together." 
"Just the act of coming together in this way stands in opposition to the oppression against queer people nationally and globally." 
'We All Stuck Together As Women'
The prevalence of lesbian bars has "ebbed and flowed over time," but there have almost always been fewer of these spaces for queer women than men, Baim said.
Nightlife was often the "first or only point of contact" LGBTQ+ people had with their community, so bars quickly became "de facto community centers," where political groups could have discussions and local organizations could host fundraisers, Baim said. 
But LGBTQ+ people often risked their own safety to gather.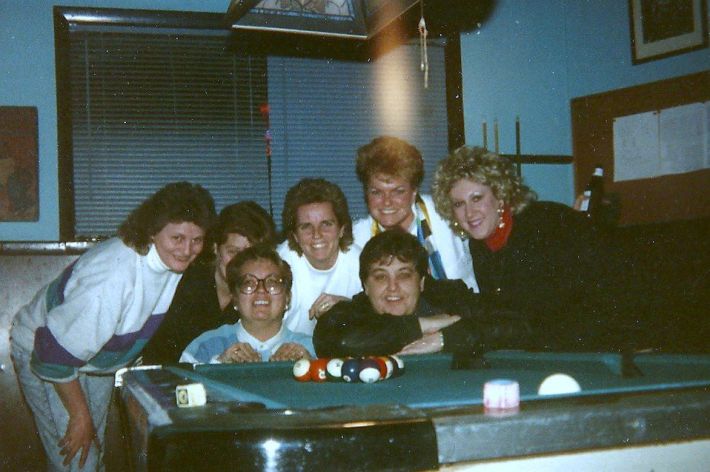 Nightclubs came with the risk of being outed, attacked or caught in a raid, which could impact a person's housing, employment and custody of their children, Baim said. 
Throughout the 1960-80s, LGBTQ+ bars were sometimes "hidden" with covered windows and side entrances to prevent passersby from knowing queer people were there, Baim said. 
Lesbian bar Lost & Found required visitors to buzz in at the front door. It operated for 43 years before closing in 2008, according to Baim's book, "Out and Proud in Chicago: An Overview of the City's Gay Community."  
Police frequently raided such bars until the mid-'80s, Baim said. Illinois was the first state to get rid of its sodomy law in 1961, but some laws banned cross-dressing and dancing with people of the same sex until the '70s, according to the LGBTQ+ newspaper Baim co-founded, the Windy City Times. 
Police would collaborate with media organizations to publicize the names of people they found in bar raids, so those people would lose their jobs, the paper reported. 
"The last high-profile bar raid I covered was in the mid-1980s, but it wasn't like they made some announcement that bar raids were ending," Baim said. "People still had memories of being raided and they didn't know when the last bar raid would be. Well into the 80s, there was still a real fear of the police and other outside agitators." 
Lost & Found's owners, Shirley Christensen and her partner Ava Allen, resisted the laws that prohibited women from dressing in men's clothes and held firm against police harassment, according to The Chicago LGBT Hall of Fame.  
As lesbian bars boomed, women found life-long friends and developed strong support systems.   
In the '80s, Ladybug and Swan Club in Lakeview were home to athletes and jocks and had a bit of a "tougher" reputation, Baim said. Marge Summit's bar, His & Her's, was one of the first LGBTQ+ bars to offer live entertainment and welcome people of all genders.
Paris Dance opened in 1984 and brought a new level of quality and size to lesbian bars in the city, Baim said.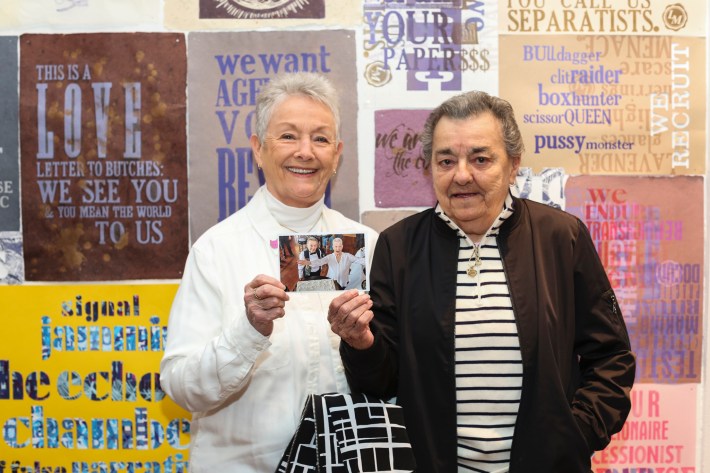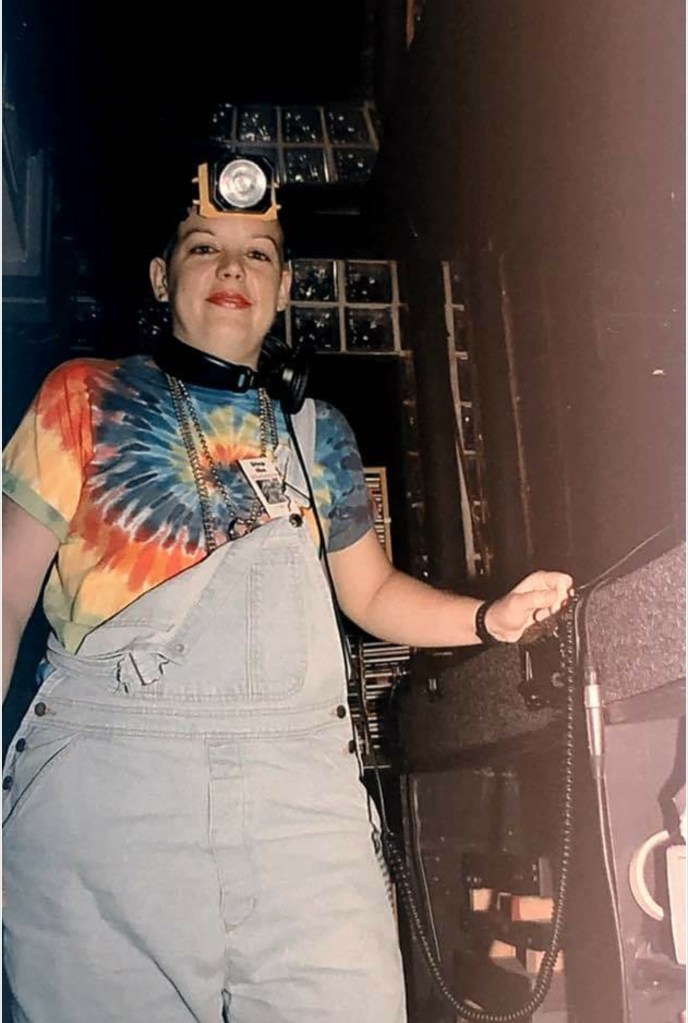 Before it was a lesbian dance club, the building had been a bait shop so it had tiny porthole windows, said Valerie Scheinpflug, who frequently played music there as DJ Psycho-Bitch. 
"I called it the fish bowl," Scheinpflug said. "It always cracks me up. I mean, come on, a bait house-turned-lesbian bar? That's hilarious." 
The other major dance club around that time was Augie's and C.K's, a merger of two bars, which was open until 1994, Baim said.
"I could go on for days about that bar, about the people I met, the relationships I got to be a part of," said Victoria "Pickles" Martinez, who tended bar for 10 years. "We all stuck together as women. There was just such a love that we all had for each other, a certain respect we all had for each other. It was like a big family.
"It's hard to explain what it felt like to get a bunch of women together," Martinez said. "It was a great time all the time. There's no way to put into words what that place felt like as a woman who loves to be around other women. We all had each other's backs."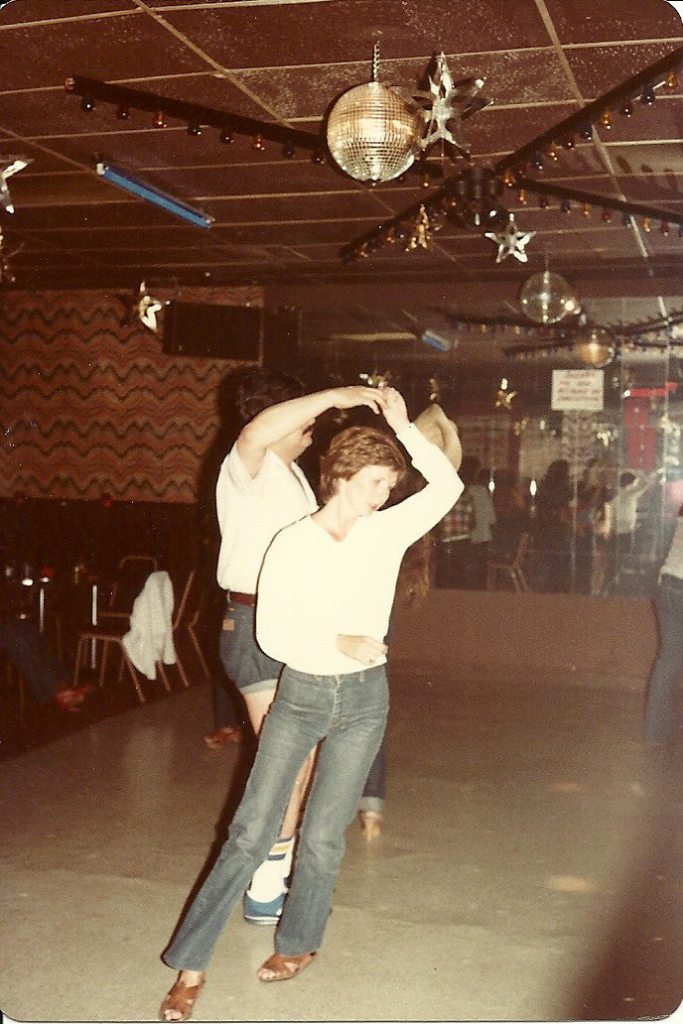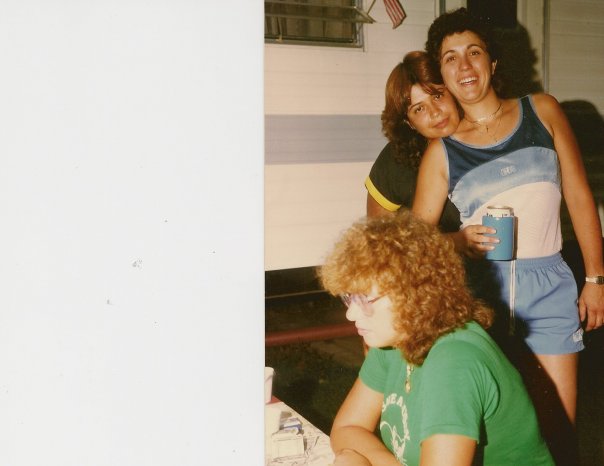 Bartenders and regulars often spent time together outside of the bar. They traveled, celebrated most holidays and played sports together, Martinez said.
"We'd go out to Augie's cottage after the bar closed and we'd go rafting on the river," Martinez said. "There were so many things we'd do as a family, we'd go on vacations together sometimes. It was very close-knit." 
Like most other lesbian bars at the time, Augie'and C.K's sponsored a softball team, pool league and eventually a darts league, Martinez said.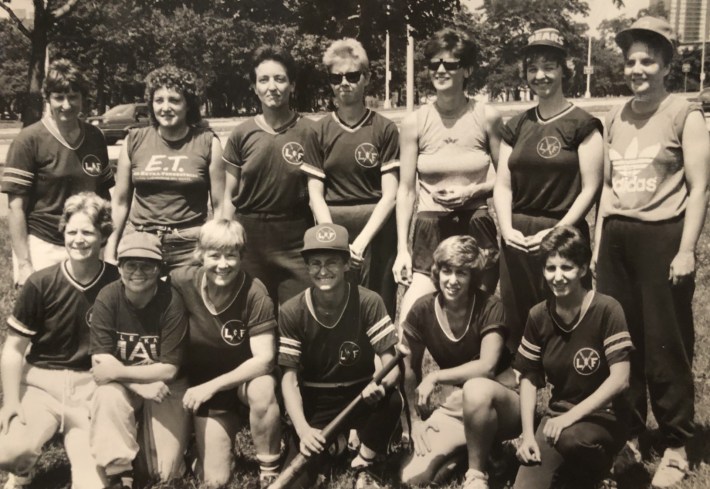 Scheinpflug said the sports teams were "very competitive but incredibly fun," and she played on The Closet's softball team for about three years. 
"I have so many memories from sporting events and softball games," Martinez said. "Afterwards, we'd all come back to the bar and laugh about the games together."
The bar's Pride afterparty was usually packed. People wore their most elaborate costumes to the annual Halloween party and Thanksgiving always called for a potluck. Martinez loved decorating the bar for the holidays the most. 
"It was tradition that we couldn't have any cocktails until we were done decorating," Martinez said. "It would take all day to put everything up, but when we were done we'd all sit on the dance floor, all of us together. We'd turn on the lights that we'd hung all around the bar and it was just so pretty. It was one of my favorite things to do." 
LGBTQ+ bars also were also hubs for community organizing. 
During the HIV/AIDS crisis in the '80s, bars played a "critical role" in bringing people together to support each other as thousands of people died from the disease, Baim said. 
"Bar owners organized buses to take people Downtown for rallies, they lobbied for legislation related to bars but also related to the LGBTQ+ community, they'd hold fundraisers, offer free space for meetings," Baim said.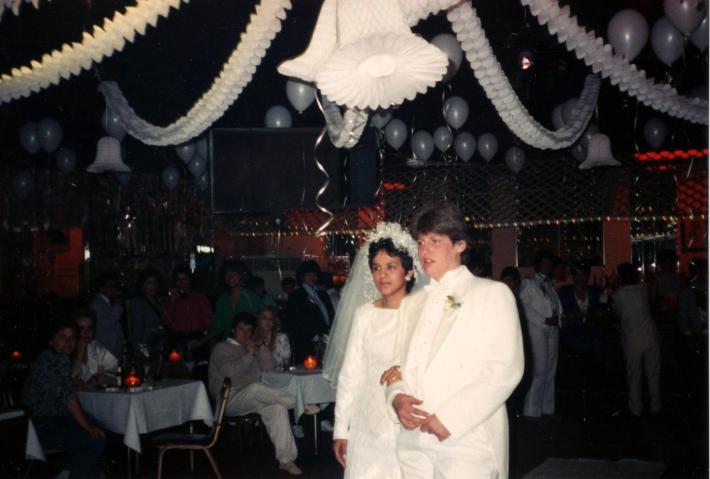 Martinez' group from Augie and C.K's has kept in touch since the bar closed in 1994. They all came together for a reunion a few years ago. 
"We all miss each other a lot," Martinez said. "We have a Facebook [page] where we stay in touch, but now, instead of good things, it feels like I'm always posting memorials for people who've passed. That's where we're at now, unfortunately." 
Though Martinez and Scheinpflug are grateful there are new spaces that bring women together, they both agreed today's nightlife is sparse compared to the era they grew up in. 
"Paris Dance and Augie CK's were huge, they had big dance floors, good DJs," Martinez said. "People would go there and really party. They'd spend all night dancing, drinking and mingling. We'd be out 'til four in the morning, wake up and go to work, then come back and do it all again. It was a whole different era back then." 
"I'll tell you, the '80s and '90s were the best time to be gay and go out to clubs," Scheinpflug said. "I can't imagine being 21 now and not having those spots. But, if you'd asked me back then if I ever thought it'd be legal to get married, I would've said no. We weren't able to be open about who we were at all."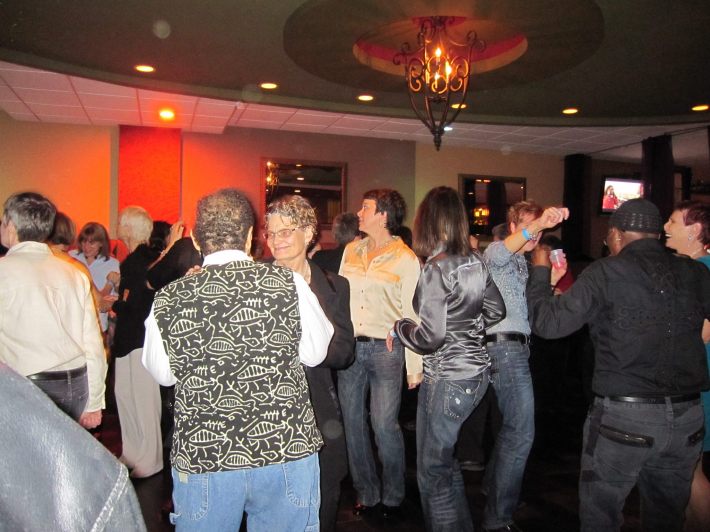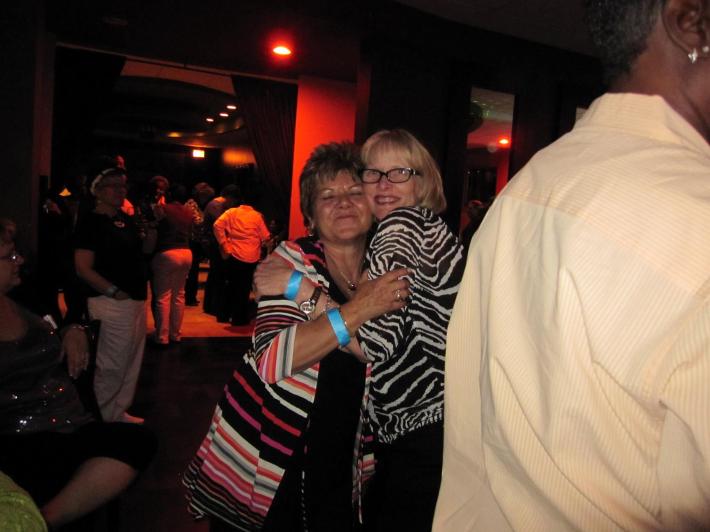 The '70s and '80s saw the highest concentration of lesbian bars in Chicago, said Kristen Kaza, founder of Slo 'Mo, an organization that has been planning lesbian parties since 2011. 
Kaza created, "Lost & Found: An Exhibit Exploring Chicago's Dyke Spaces of the '70s and '80s," in 2017. 
One of the major reasons there were so many lesbian spaces back then was because it was simply easier to open bars: It was less expensive and there were fewer laws, Kaza said. 
"A lot of the bars were operated by elders in the community, and the next generation didn't pick up the baton in the same way," Kaza said. "People started assimilating into other spaces instead." 
In 1980, there were 200 lesbian bars throughout the country. Now there are only 27, according to the Lesbian Bar Project. 
Lesbian bars can be difficult businesses because women make less money and they tend to spend less time in nightclubs than men, Baim said. Most nightclubs in Chicago are owned by men and aren't designed for women, Kaza said. 
"These spaces aren't created with women's experiences in mind, and I think that's where the paradigm shift is starting to take place and needs to continue," Kaza said. "Since live entertainment, and especially nightlife, is a highly male-operated industry, it's not conducive to a lot of people's lifestyles. People of all demographics are really looking to build in-person connections, but they don't necessarily feel a connection to nightclubs."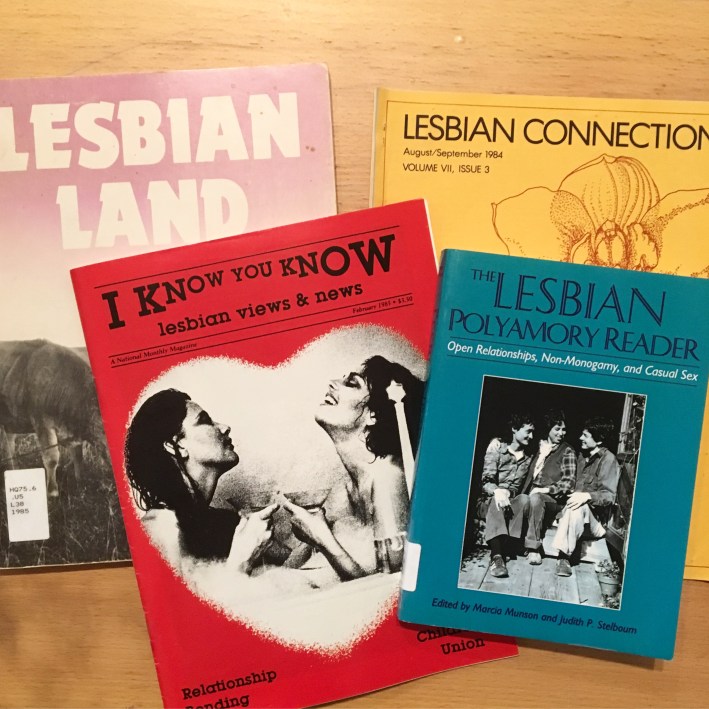 For all the fellowship, there was still a culture of exclusion.
LGBTQ+ bars often rejected people based on gender and race. Most LGBTQ+ bars catered to only one gender and many lesbian bars wouldn't allow men inside because some tried to harass women there, Baim said. 
Some bars would require people of color to provide multiple forms of ID so they wouldn't be able to enter, Scheinpflug said. C.K's was famously the target of protests for these practices in the '70s before it combined with Augie's.
Pat McCombs, the founder of Executive Sweet, a recurring party for queer women of color, formed a committee to confront racism in the community, The Chicago Reader reported. C.K's almost lost its liquor license because McCombs and her committee reported it to the state's liquor commission. The owner then agreed to publicly post the bar's ID requirements and hold everyone to the same standard, according to Baim's book, "Out and Proud in Chicago." 
"It's just different now," Baim said. "As a movement gets more mature and there's more education in our community about diversity, things have started to change. It's bad for business not to be inclusive." 
Sapphic Spaces Return — But It's Not Just About The Bars
In recent years, lesbian bars and sapphic-centered parties are more committed to including people of all identities. 
"More people are realizing that they actually do want to intentionally be around other queer people, and they want to support queer and woman-owned businesses," Baim said. "People seem to want to rally around intentionally-inclusive community spaces, with the knowledge that they'll go away if we don't.
"It's like a new generation is starting to see the value in these spaces," Baim said. "They miss them, even though they don't even know what they're missing." 
Nobody's Darling, 1744 W. Balmoral Ave., opened in 2021 and Dorothy, 2500 W. Chicago Ave., reopened in 2022. The bars' owners opened the spaces to provide more opportunities for queer women and their friends to gather.
"As a community, we really have a need for spaces and events that cater to women, because we don't have as many spaces as we should," said Renauda Riddle, co-owner of Nobody's Darling. "Guys have more spaces for a number of reasons. Part of it is that women aren't going out every night necessarily, but we do love to have curated spaces that are cute and lean into our community."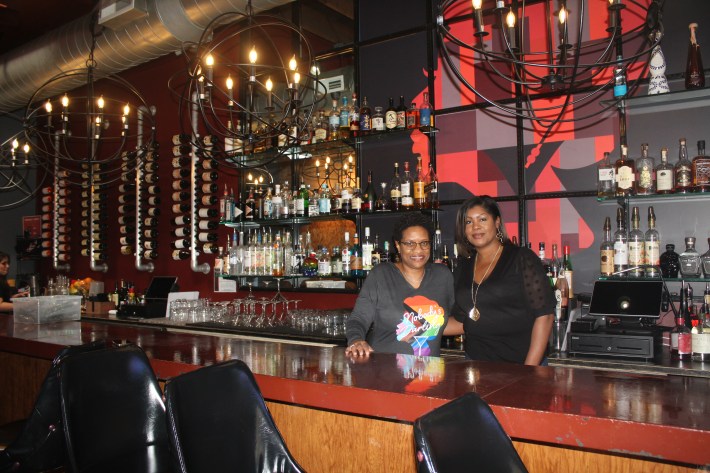 There's also more demand for a wider variety of sapphic-focused events, both within and outside the typical bar scene.
Dorothy offers a variety of events, from its Dandy Dorothy fashion show last fall to its frequent watch parties for lesbian-focused TV shows.
Whitney LaMora, the co-owner of Dorothy, said she's always open to working with people who want to organize events or other ways to build community, like a bar sports team. 
Dorothy's monthly open mic Fruit Salad has grown exponentially since it started in October 2021 and it now usually sells out in about 10 minutes. The open mics have raised more than $3,000 for LGBTQ+ organizations, LaMora said.
"We've given a platform to hundreds of artists to share their vulnerabilities with us, as well as a chance for performers get paid and to perform very specific queer content in front of an audience who's just dying for that," LaMora said.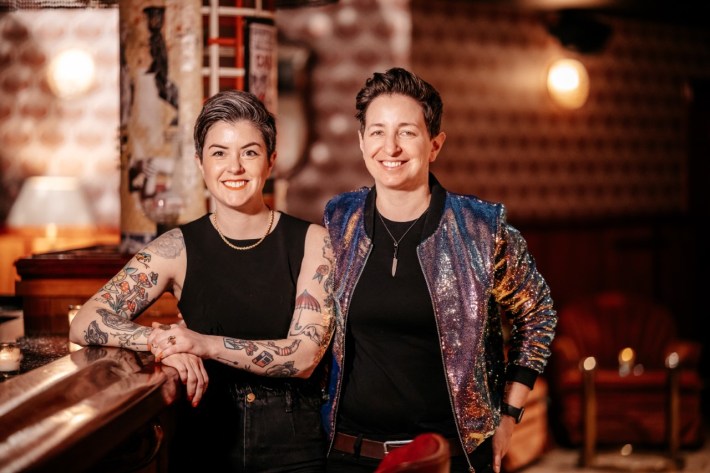 Thousands of queer women have flocked to various pop-up parties, such as Slo 'Mo and B.Blyss.  
Tamara Allen founded B.Blyss in 2004 to create a culturally diverse event series for queer women. At first, the events were party-focused but also aimed at introducing attendees to a variety of music and art. 
"There's been an evolution, where we're creating more spaces for the arts, business and for families to enjoy together," Allen said. 
As B.Blyss has evolved, the group now offers more events that help people network with each other and learn about interesting projects going on in the LGBTQ+ community, said Tara Honeywell who helps to lead the organization.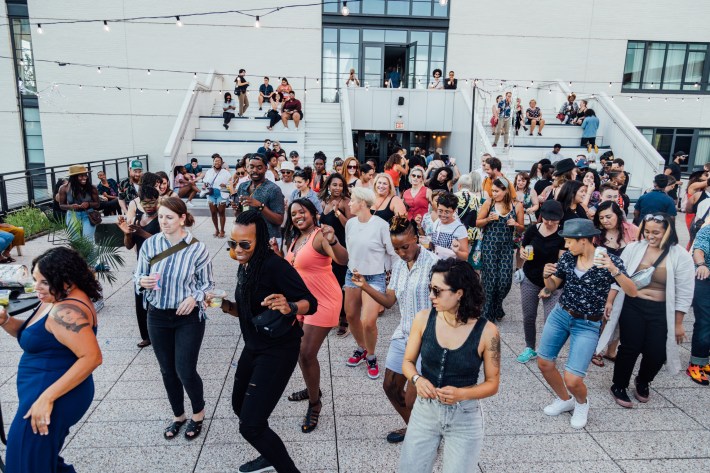 B.Blyss offers events where people can try new foods, learn about health and wellness, get financial planning tips and casually network with others in their industries, Honeywell said. The group started a job-training program at Center on Halsted, where young people can learn how to create solid resumes and succeed in job interviews. 
"People in the LGBTQ+ community, especially young people, don't always have the same exposure other professionals have or the ability to access information," Honeywell said. "It's a way to invest in our community.
"As I've gotten older, partying has become secondary for me," Honeywell said. "I love to go out every couple of months, but I'm much more interested in trying to grow and expand my knowledge of my community and the industry I work in."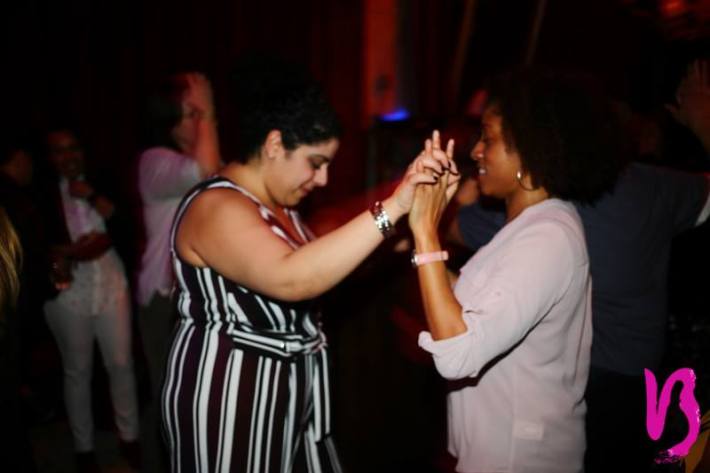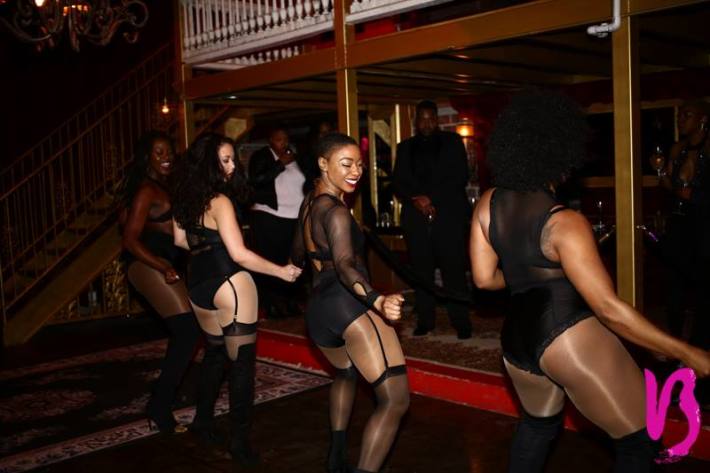 In 2021, Irregular Girl and Siichele started "Strapped," a monthly sapphic drag show at Berlin, 954 W. Belmont Ave. 
The duo started it because they noticed there weren't many lesbian-centered drag shows in the city, even though "lesbians love drag," they said. 
"When we talk about the renewal or reinvigoration of lesbian and queer spaces, I think it's ultimately intrinsically tied to drag," Irregular Girl said. "Drag performers have always been at the forefront of social change. Because of that, there's a lot of parties with drag influences that are coming up right now, and I think we're experiencing something amazing."
"Strapped" has sold out every show since its inception.
"Strapped" parties are a place for anyone who identifies as sapphic to meet each other. The energy is "unhinged," "feral," and "so validating and uplifting," Siichele said. The name of the party and its accompanying monthly sex-toy giveaway defines the party's vibe, Irregular Girl said. 
"Before Strapped, being a lesbian in the drag scene felt a bit lonely," said Siichele, who's done drag in Chicago since 2017. "It's made drag so much more enjoyable for me. Performing for an audience of lesbians is all I want to do for the rest of my life." 
"We're very upfront that the vibe is horny and will remain horny," Irregular Girl said. "Lesbian yearning and lesbian desire are feelings people have had to suppress for so long. This is in opposition to all of that bulls–t. It's very political, just to come together in that way."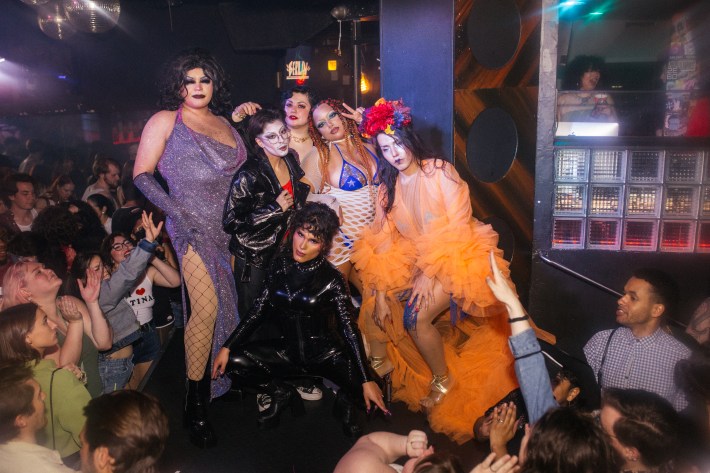 Since 2011, thousands of queer women have partied together at Slo 'Mo events, Kaza said.
The parties feature queer performers and organizers aim to create a space for "joy and self-expression," Kaza said. About 5-10 percent of Slo 'Mo's monthly sales go towards LGBTQ+ organizations, Kaza said. 
Kaza said the group has noticed more of a demand for outdoor, daytime events more conducive for families and offer opportunities to connect without alcohol. In response, they've increased efforts to create events that draw people of all ages by booking a range of artists and incorporating more historical storyelling. 
"I think having more variety in our spaces is really important, and that's where we will see a lot more women start showing up," Kaza said. "The club, frankly, just doesn't work for everybody and that's okay. Clubs historically have been queer sanctuaries and they always will be, it's a sacred space, but we need to have more spaces." 
"Being queer, or even a queer woman, is not a monolithic experience," Kaza said. "I'm happy to see how much expansion there's been in spaces for queer people." 
'It's Like A Home Base'
Although society has become more accepting of LGBTQ+ people over time, spaces where queer people can safely gather remain vital amid continued homophobia and the rise of anti-LGBTQ+ legislation across the country. 
Event organizers frequently meet people who say these spaces give them support they struggle to find elsewhere. 
"I never stop thinking about this person who came up to me recently, literally crying in front of me and said 'thank you,'" Allen said. "She said, 'I don't have a place where I feel safe. My mother doesn't accept me for who I am. I'm a 40-something-year-old woman and I just cut my hair, but you immediately made me feel seen.'"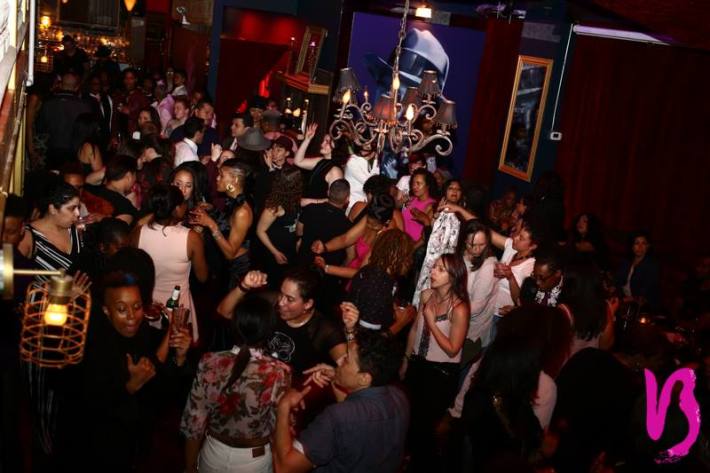 Even for LGBTQ+ people who feel comfortable being themselves in most places, there's a certain strength that comes from knowing they have "somewhere to land," said Riddle, of Nobody's Darling. 
"It's like a home base, somewhere we can always come back to and know that we'll see our people," Riddle said. "We created Nobody's Darling so that people could find that commonality. Sometimes people are just about bonding about the cocktail they both like, but it's about seeing each other and making space for each other." 
Spaces for queer people not only benefit individuals but also provide a collective sense of power against oppressive systems that continue to limit the rights of LGBTQ+ people, Irregular Girl said. 
"These kinds of spaces stand in opposition to anyone that's policing people's identities," Irregular Girl said. "They're so important because, ultimately, they're exactly what queer liberation is all about. Nightlife has a real power to energize us as we move throughout the rest of our lives. I believe in the power of the party."  
Watch our "On The Block" TV show on The U, CW26 and MeTV.
Listen to "It's All Good: A Block Club Chicago Podcast":