CHICAGO — Shop and make art at the Gold Coast Art Fair, jam to 2 Chainz and Lil Kim at Hyde Park Summer Fest, celebrate Pride with a queer crafting potluck and so much more.
You can also check out Block Club's Juneteenth events roundup for more than 50 parades, barbecues and other celebrations here.
Here are 20 things to do in Chicago this weekend:
11 a.m.-10 p.m. Saturday and Sunday
Halsted Street between Grace and Addison
The annual LGBTQ festival before Pride Parade weekend features two days and three stages of musical performances and drag shows.
Headliners include Slayyyter, pop punk band Meet Me @ the Alter drag queen Eureka O'Hara, Heather Small, a British soul singer and former lead vocalist for the band M People, and pop singer JORDY. Other performers include Nick Osin, Shab, Ultra Naté, Ariana and the Rose, Dancing Queen: An ABBA Salute and Ultrabeat.
A donation of $15 is suggested for entry into the festival. It will help pay performers, event workers and fund community programs throughout the year.
10 a.m.-5 p.m. Saturday
Grant Park – Butler Field, 350 E. Monroe St.
Browse over 200 artists and enjoy food, drinks and live music at this 65th annual art fair. Paintings, sculptures, jewelry, ceramics, mixed media and more will be on display and available for purchase. You can also try your hand at painting classes for all ages. Admission is $10 per person, and kids 12 and under get in for free. Get your tickets online. Proceeds will benefit the Chicago Furniture Bank, a nonprofit that distributes furnishings and art to people leaving shelters and moving into permanent housing. Attendees are also invited to bring their gently used wall art to donate to the nonprofit. Enter to win a pair of tickets from our partners at Do312 here.
11 a.m.-3 p.m. Sunday
The Promontory, 5311 S. Lake Park Ave.
Shop from dozens of local craft and food makers at this artisan bazaar, taking placing in the Promontory's second-floor lounge. There will be soulful tunes by DJ Sean Alvarez and an open bar. Admission is free with your online RSVP.
9:30-10:30 a.m. Saturday
Canvas Lot, 6950 S. Green St.
Grab a mat and stretch it out during this weekend's outdoor Englewood Community Yoga class. All participants should bring their own mat and water. Yoga sessions will be held 9:30 a.m. every Saturday starting this weekend and running through Aug. 5. They are free and will be led by a rotating roster of local wellness leaders. RSVP online.
Noon-10 p.m. Saturday-Sunday
Midway Plaisance, 1130 Midway Plaisance Drive
Catch performances by 2 Chainz, Lil Kim, Robert Glasper, DJ Diesel, Vic Mensa, Kid Clay, Uncle Waffles and dozens of others at Hyde Park's two-day summer music festival. Tickets starting at $18 are available online, or you can enter to win a pair from our partners at Do312 here.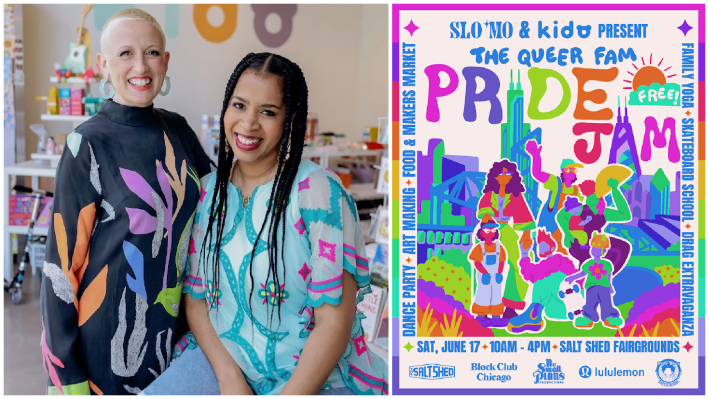 10 a.m.-4 p.m. Saturday
The Salt Shed, 1357 N. Elston Ave.
This free, family-friendly Pride celebration features a food and maker market, plus entertainment activities for all ages. There will be art making, family yoga, a sing-along, skateboarding, drag makeovers and performances, house music dance lessons and more.
10 a.m.-noon Saturday
Overflow Coffee, 1449 S. Michigan Ave.
Grab a cup of coffee and enjoy Saturday morning jazz with musician and Chicago native Joseph Garner in honor of Black Music Month. A creative pianist and music producer, Garner draws inspiration from Christian, gospel, classical and jazz music. RSVP online.
Noon-3 p.m. Saturday
Wicker Park, 1425 N. Damen Ave.
Grab your crafts and supplies and head to Wicker Park for a queer crafting potluck. Celebrate Pride, meet LGBTQ+ Chicagoans, make art and dance to a queer-themed music playlist while you eat. Attendees are expected to work on their own craft projects, but there will also be a cookbook scrapbook that anyone can add art pages to. A large picnic blanket will be provided but it's suggested that attendees also bring their own towels and blankets. All attendees are expected to clean up their supplies and leftover food at the end. RSVP online.
6-8 p.m. Thursday-Friday, noon-3 p.m. Saturday
Open Space Arts, 1411 W. Wilson Ave.
See the work of award-winning writer, artist and filmmaker John W. Bateman at this pop-up exhibit of his images, text and visual poetry work. Select works will be available for purchase and 10 percent of sales will support programming at Open Space Arts.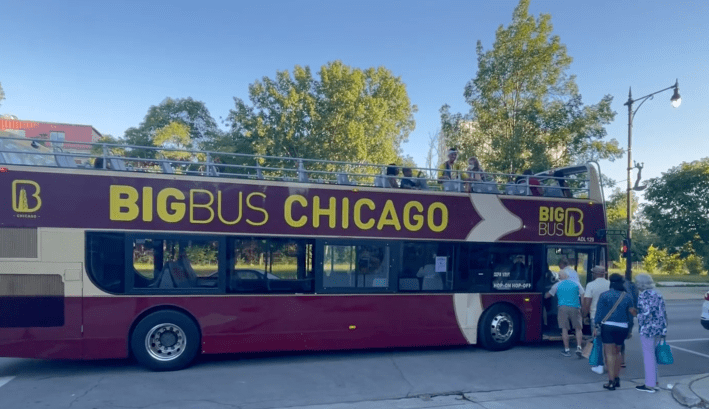 6-9 p.m. Friday
Gallery Guichard, 436 E. 47th St.
The Bronzeville Art District's Trolley Tour is back for its 17th summer, featuring new artists, collaborations and sponsors. This free, family-friendly event kicks off this weekend, with a tour on a double-decker bus, live entertainment and stops at Bronzeville-based art galleries. There will also be tours July 21, Aug. 18 and Sept. 15. Get your ticket online.
1-3 p.m. Sunday
City Lit Books, 2523 N. Kedzie Blvd.
Food and culture writer Anna Hezel is celebrating the release of her cookbook "Tin to Table: Fancy, Snacky Recipes for Tin-thusiasts and A-fish-ionados" with an author signing and recipe-tasting event. Learn about the cookbook and its more than 50 recipes — like the Canned Clam Garlic Bread and Triple Pickle Smoked Salmon Butter Sandwich — plus sample some of them. RSVP online.
1-5 p.m. Saturday
1010 W. 35th St.
Shop local vendors, groove to music and enjoy Chicago-style snacks and beverages at this Black AF Pop-Up experience. Greeting cards, makeup, jewelry, clothing, housewares, skincare products and more will be available for purchase. Admission is free, but you can buy $6-8 tickets for food and drinks here. Attendees must register online.
6-9:30 p.m. Thursday
A Pied, 1933 N. Damen Ave.
A Pied, a neighborhood shoe, accessories and clothing store, is celebrating its new Wicker Park Bucktown storefront with food, drinks, discounts and giveaways.
5-10 p.m. Friday, noon-10 p.m. Saturday-Sunday
900 W. Randolph St.
This three-day street fest returns for its 26th anniversary with 18 participating restaurants — like Gino & Marty's and Bodega Taqueria — and 34 musical performers. Headliners include Digable Planets, Jamila Woods and Super Duper Kyle. There is a $10 suggested donation for admission. You can also buy $50 single-day VIP passes and $100 three-day VIP passes online. Sales benefit the nonprofit West Loop Community Organization.
1-7 p.m. Saturday
International Museum of Surgical Science, 1524 N. Lake Shore Dr.
Catch talks, demos and exhibits by Chicago-area research scientists on a variety of topics. In between presentations, you can also visit the museum's exhibits and other science demonstrations. You can also grab free drinks and chat with speakers and scientists during a Science Social Hour at 6 p.m. to wrap up the day. The fest is hosted by the Illinois Science Council and International Museum of Surgical Science. Tickets range from $25-55 online.
11 a.m.-3 p.m. Saturday
Davis Square Park, 4430 S. Marshfield Ave.
Shop fresh produce, honey, baked goods, body care products and more from over a dozen sustainable vendors, including Chill and Go, El Hongo Magico Taqueria, Nata and Zafra Farm. You can also enjoy live music, family-friendly activities and a clothing swap.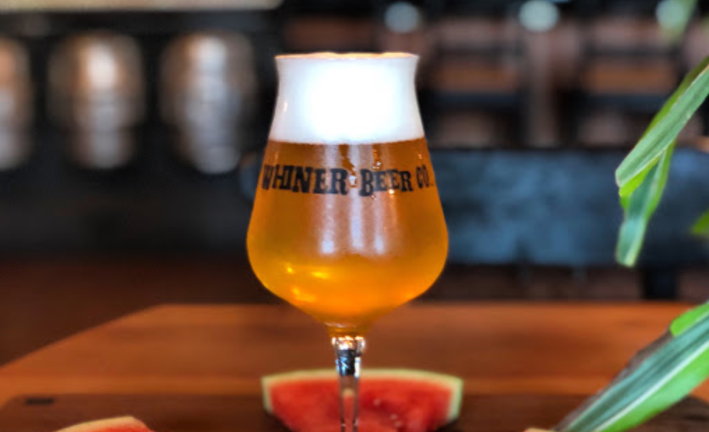 1-9 p.m. Saturday
Whiner Beer Co., 1400 W. 46th St.
Celebrate Whiner Beer's 7th anniversary and the launch of their latest "Beer of the Yards" drink, a Mexican lager with lime and coriander. There will be an art mart, evening dance party, a tour of The Plant and more. You can RSVP or buy tickets for the tour here. Food from Heffer BBQ and beverages will be provided. A portion of drink sales will go toward Brave Space Alliance, a Black- and trans-led organization working to empower and support queer, trans and gender-nonconforming people.
Noon-4 p.m. Sunday
Emporium Logan Square, 2363 N. Milwaukee Ave.
Chicago Vegan Test Kitchen, a collective market featuring local vegan chefs and cruelty-free crafters, returns to Logan Square with vendors, pop-ups and all things vegan. Attendees must RSVP online.
9:30 a.m.-2 p.m. Saturday
The Salvation Army, 825 N. Christiana Ave.
If you're interested in becoming a 2-4 flat owner, you can attend this landlord panel and trolley tour to learn about available properties and hear from property managers, Neighborhood Housing Services staff and more. You can see the full schedule and register for free online.
1-3 p.m. Sunday
Chinese American Museum of Chicago, 238 W. 23rd St.
Watch the final two episodes of the eight-episode Disney+ series "American Born Chinese," plus share your thoughts in a group discussion after the screening. Attendance is free. You can also purchase the "American Born Chinese" book online and pick it up at the event.
PLUS: Two Picks from Our Partners At
8 p.m. Friday
House of Blues, 329 N. Dearborn St.
Calling all Dancing Queens! Boogie down at this DJ-based dance party featuring ABBA's greatest hits, plus plenty of other disco classics from the 70s & 80's like The Bee Gees, Donna Summer, & Cher. Enter to win two tickets from Do312 here.
8 p.m. Saturday
Credit Union 1 Amphitheatre, 19100 Ridgeland Ave., Tinley Park
The rock group behind one of the biggest-selling albums of 2000 will be performing live at the Hollywood Casino Amphitheatre. 3 Doors Down hit their peak in the 2000s with a string of post-grunge singles, most notably "Kryptonite," "When I'm Gone," and the ballad "Here Without You." Buy tickets or enter to win a pair here.
Watch our "On The Block" TV show on The U, CW26 and MeTV.
Listen to "It's All Good: A Block Club Chicago Podcast":