KENWOOD — A South Side family photographer is pushing back against "skewed" media narratives about queer and trans families by sharing peeks into the intimacy, vulnerability and messiness experienced in local households every day.
Ama Merrell's Queer Family Archives project launched with the start of Pride Month last Thursday. Merrell finished the project's first full session Tuesday.
Anyone who wants to participate in the project can contact Merrell through the archives' website. About 15 families have signed up for photos as of Wednesday evening, Merrell said.
The photo sessions will include a mix of documentary-style and posed, directed scenes, said Merrell, who uses she/her and they/them pronouns.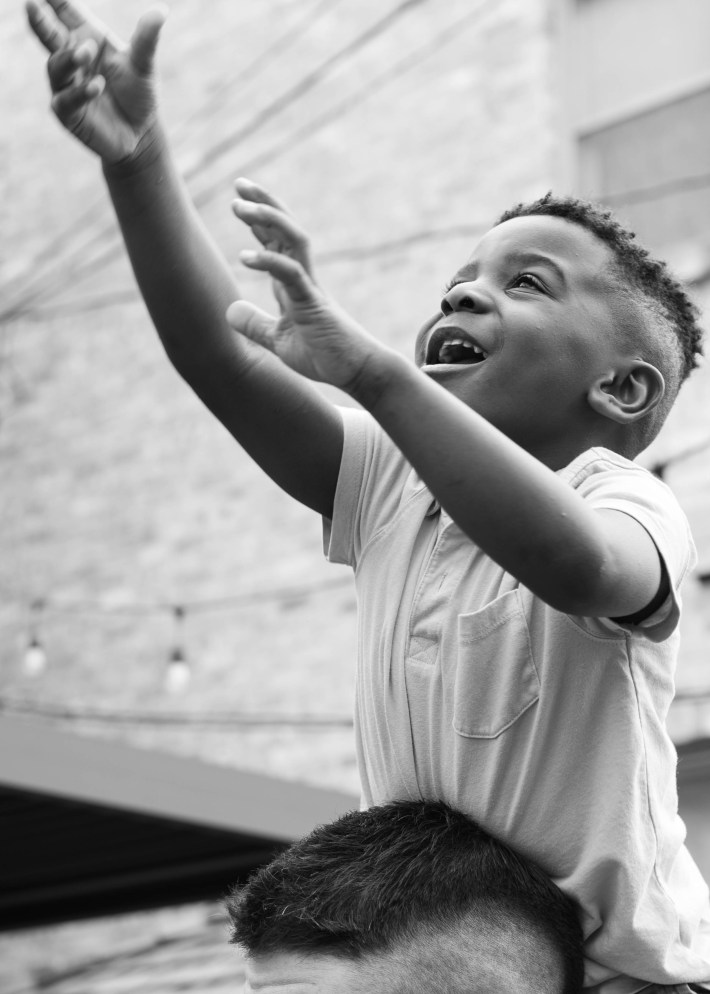 Participants will be interviewed about what family means to them and how their queer identity relates to their definition of family.
"Any family formation can be involved — and in the queer community, family can mean a lot of things," Merrell said. "They could be families parenting with kids, couples or polycules that aren't parenting, chosen family or kinship connections. We need representation of all of these different types of families to expand the narrative of what 'family' means."
Families will receive a full gallery of photos, slideshows with video footage and a write-up of their interview. Anything from the sessions that "they consent to including in the archives will be included," Merrell said.
The photos and interviews will first be posted to the Queer Family Archives website. A long-term plan for the project is to create a photo book — or multiple volumes of photo books, if the archives grow large enough, Merrell said.
"I'm hoping [the photo book] is a thing that little queer kiddos will get all dirty with chocolate and crumbs and stuff," she said. "It would be beautiful if people could treat it as a photo album for their own families as well."
The sessions are donation-based so the project can be "accessible to everybody," Merrell said.
Merrell is fundraising to cover travel costs of photographing families outside the Chicago metro area and other project expenses. For now, they're willing to go beyond Chicagoland for photo shoots if the families cover travel costs, they said.
There's no limit to the number of photo shoots Merrell is willing to organize for the Queer Family Archives, they said.
If the archives draw more interest from queer families than she could meet on her own, the project could become a collaboration with other photographers across the country and the world, Merrell said.
"If this becomes the majority of what I'm shooting, that's great; I'm very happy to do that," Merrell said. "… It's like my pipe dream to tell stories from everywhere instead of just Chicago."
Merrell would love for the project to eventually "get picked up by a gallery as an exhibition, especially where the families who take part could come together and meet each other," they said.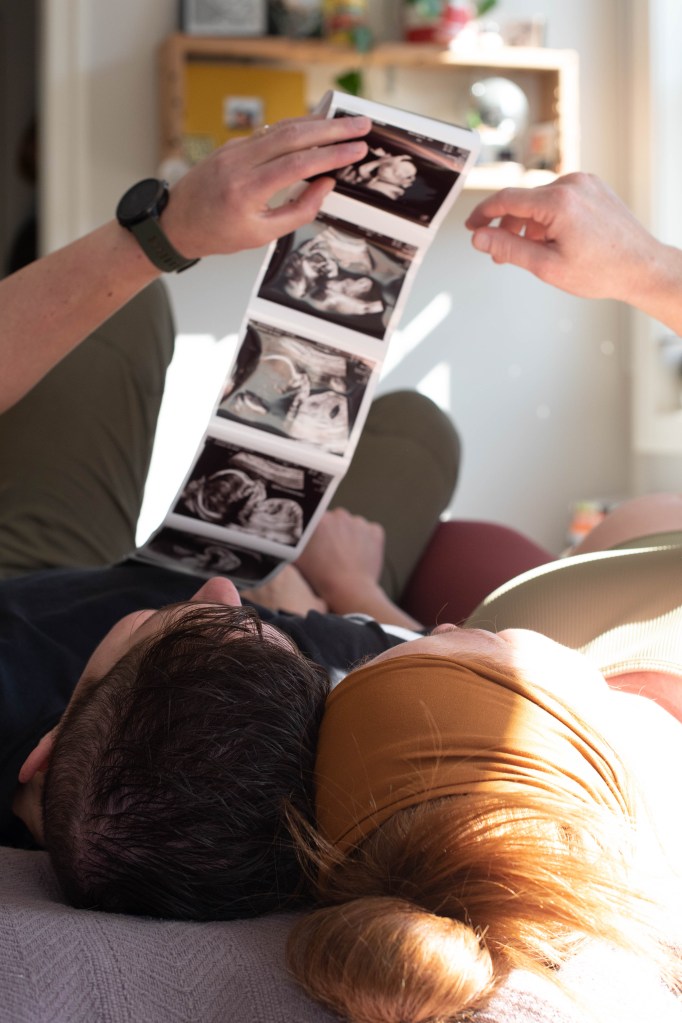 Merrell, who said family photography is "my favorite job I've ever had," acknowledged traditional family photo sessions "can be such a drag."
"They have such a bad reputation because they're oftentimes not authentic representations of who we are," she said. "You're getting everyone to smile, to be perfect and clean, and that's not real."
Merrell's documentary-style photos aim to see the family "as they actually are," with kids throwing tantrums, parents changing diapers and families taking breaks for naptime, she said.
"I work with a lot of new parents who are brand new at this parenting thing," Merrell said. "There's so much noise from society telling them how they're supposed to be doing it, but [the photo shoots] take space to honor how they are doing it. … My goal is honesty and rawness instead of the perfectly posed stories."
Photo shoots for families without kids often become "really tender spaces" where partners take time "to slow down and look at the person [they] love so much," Merrell said.
Creating space for that level of vulnerability requires Merrell to establish trust with everyone in the home, she said.
She connects with adults ahead of her sessions to establish a rapport, and leaves every photo shoot "drenched in sweat" from running around, playing and crawling to connect with kids, she said.
Merrell's longtime job as a birth worker taught her how to balance capturing important moments without "letting the camera be a distraction from their process of birth," she said.
She has brought that balance of "being part of it and not being part of it" to her family photography for years, and will continue doing so with the archives project, she said.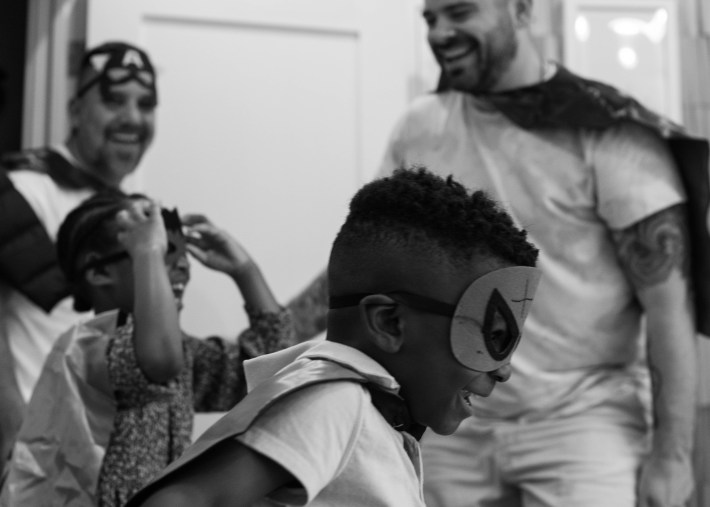 The home//made family album, a project from the photographer epli that photographs trans, butch and gender nonconforming parents nationwide, is an "incredible outlet" for queer family representation that's inspired Merrell as she's developed the archives project, she said.
But home//made is a rare bright spot amid a wave of harmful narratives in national media, Merrell said.
In a misguided play for "balance," mainstream news stories on issues like gender-affirming health care often give an equal platform to subject-matter experts and to "random" people who "say trans kids shouldn't be able to access health care," Merrell said.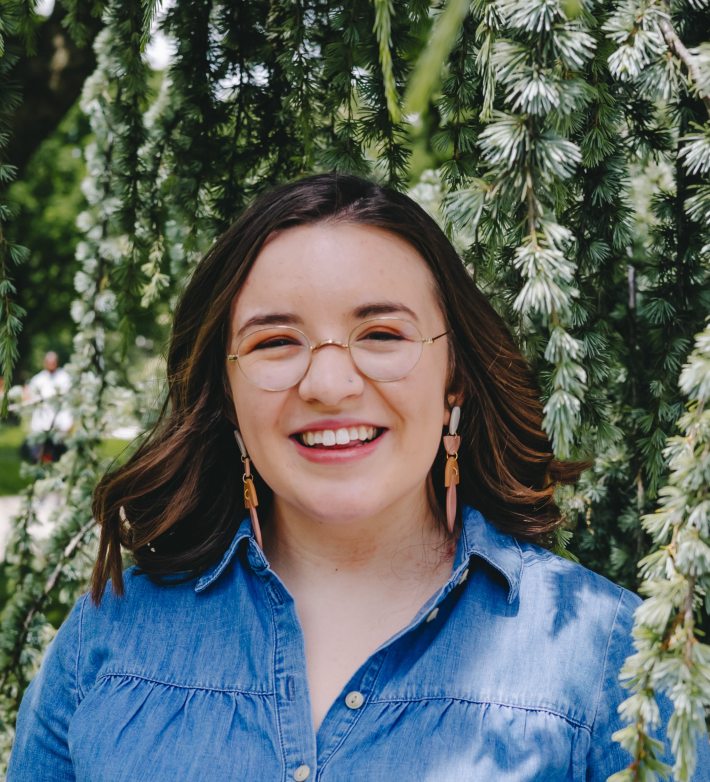 Along with book bans, rollbacks to necessary health care and other forms of discrimination in the U.S., "skewed" media coverage of queer and trans issues has created a need for media like the Queer Family Archives, Merrell said.
"This project was really created … for our community to have an outlet for our own stories and queer narratives that are actually representative of our lives, at a time where we're not really seeing that in other places," they said.
Merrell and her wife had their wedding photographed by a queer photographer. It was "special" to have the couple's love captured by someone "who understands it," and Merrell hopes families photographed through the archives will feel similarly, they said.
In addition to their photography, Merrell co-leads Kenwood Academy's Gender and Sexuality Alliance with their wife. The "really large club" meets weekly to engage with queer media, discuss LGBTQ+ issues and experiences and explore students' identities.
The alliance is "a beautiful way to support kids who might not have any other queer or trans adults in their life," and is "definitely something I wish I had when I was a teenager," Merrell said.
It's essential for queer and trans kids to see "stories of adults who have thriving lives" so the youth "can see themselves getting there too," she said.
Watch our "On The Block" TV show on The U, CW26 and MeTV.
Listen to "It's All Good: A Block Club Chicago Podcast":