CHICAGO — In honor of Pride Month, Block Club rounded up nearly 50 groups and resources dedicated to supporting Chicago's LGBTQ+ families.
Whether you are starting a family or raising one, want to join a parent support group, need legal or housing assistance or just looking for fun social activities for yourself or the kids, we've got you covered.
This is not an exhaustive list. If you know of an organization or initiative that's missing from our list, email us at newsroom@blockclubchi.org.
Here's your guide to 49 Chicago-based LGBTQ+ resources for the whole family:
Fostering, Adoption & Surrogacy Resources
• Little City Foundation is an LGBTQ+-friendly organization that works to support individuals, families and communities with fostering and adoption processes. In 2012, it was recognized by the Human Rights Campaign as an LGBT-competent organization. Little City also provides a variety of other resources, including adult employment services, a day school for children and home-based support. It has Chicago and suburban offices. You can find Little City's contact information, volunteering opportunities and make a donation online.
• SOS Children's Villages Illinois is a nonprofit that welcomes LGBTQ+ couples who are interested in fostering a child. Anyone interested in learning more about becoming a foster parent can email Director of Recruitment Kelsey Balk at kbalk@sosillinois.org or call 312-372-8200. You can also donate online.
• Men Having Babies is an international nonprofit that provides gay men with education and financial support to achieve parenthood through surrogacy. It hosts conferences, workshops, webinars and a Gay Parenting Assistance Program to provide gay men with the resources they need to become parents. To kick off Pride Month, the organization is holding its ninth annual Midwest Surrogacy Conference and Expo June 2-3 in Chicago. You can register for the conference and donate to Men Having Babies online.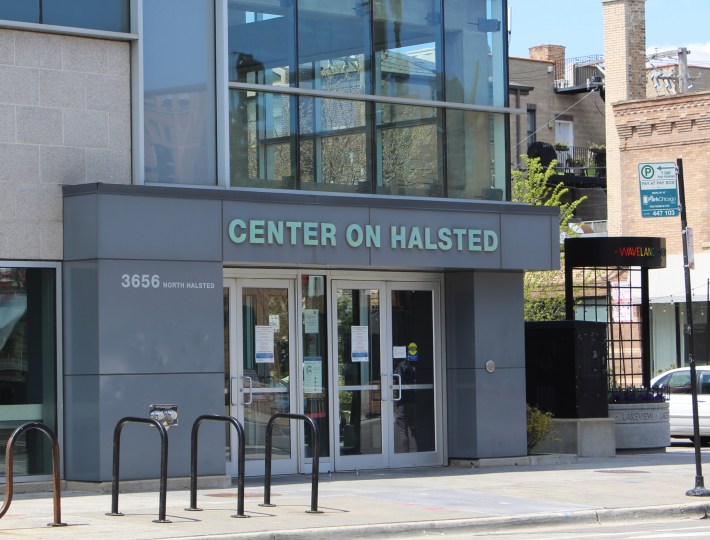 Parent & Family Support Groups
• Gay Fathers of Greater Chicago is a peer-led community group hosted through the Center on Halsted. Gay men — some with children, some contemplating having children and others who are partners of men with children — meet in a safe and confidential forum to talk about gay fatherhood. The group meets monthly and discusses a variety of topics, including coming out, divorce, sexuality and their bonds with their children. You can reach out to the group via email at info@gayfatherschicago.org.
• Parents of Transgender Individuals is another peer-led community group through Center on Halsted. It is aimed at parents, families and friends of people who are transgender and gender expansive so they can learn how to better support and understand their loved one's gender expression. You can contact Center on Halsted for more information.
• Parents, Families, and Friends of Lesbians and Gays — or PFLAG — is the first and largest organization that works to support, educate and advocate for LGBTQ+ people and their families. Founded in 1973, it is a national group and has a local Chicago chapter. It offers resources to LGBTQ+ individuals and their families, such as faith-based support, advice for parents to support a child during the coming out process, tips on how to be a better ally and more. You can subscribe to PFLAG's newsletter, become a member, donate, find contact information and more online.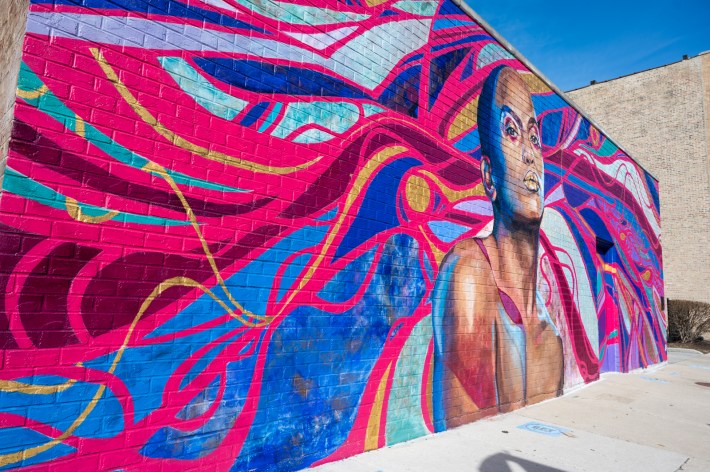 Health & Wellness Resources
• The Gender Development Program at Lurie Children's Hospital is a network of specialists from various disciplines who support young patients as they progress through gender identity and development. Patients are generally gender expansive or nonconforming, gender questioning, transgender or gender fluid. The program offers physical, mental and social health resources and support. New patients may begin care with the program up to the age of 22 and may continue the program until age 25. You can learn more about the program, find contact information for Lurie's Children's Hospital and donate online. Lurie's also has a resource list for transgender youth and people progressing through gender and sex development.
• Howard Brown Health provides affirming health care to LGBTQ+ people, serving more than 40,000 people per year. Rooted in LGBTQ+ liberation, its programs cover primary medical and dental care, pediatrics, mental health support and more. You can find the center's hours and contact information online. If you need to speak with someone right away, schedule an appointment or inquire about services, you can call 773-388-1600. Those interested in supporting Howard Brown Health can check out volunteer opportunities or donate.
• Center on Halsted is a comprehensive community center that provides health and wellness care to LGBTQ+ people. With more than 1,000 community members visiting the center daily, it offers a variety of programs, including rapid HIV testing, job training, therapy, housing support, and even cooking classes and sports. To contact a staff member, call 773-472-6469 or stop by the center at 3656 N. Halsted St. during normal business hours. You can also get involved by volunteering, donating and more.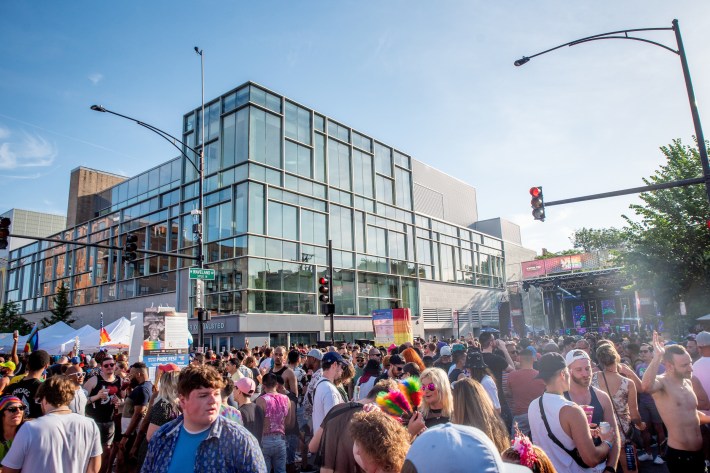 • The AIDS Foundation of Chicago advocates for and provides resources to people who are living with or vulnerable to HIV and AIDS. It helps people get tested for HIV, connects those with HIV to healthcare and works to prevent the spread of the disease. It also advocates for housing and other services for people with HIV. For non-emergency assistance, you can call 312-922-2322 9 a.m.-5 p.m. Monday-Friday. You can also get connected with the foundation's specific programs and resources here. You can check out volunteer opportunities or make a donation online.
• Edgewater-based organization TPAN serves individuals of all identities living with and vulnerable to HIV. It provides HIV testing, prevention programs and other medical services to promote health and well-being. TPAN also publishes a nationally distributed HIV treatment and health magazine, Positively Aware, and participates in the annual Ride for Life Chicago bicycling event. To get in contact with a TPAN team member, you can fill out a confidential online form. You can learn more about ways to get involved, volunteering and making a donation online.
• The Chicago Black Gay Men's Caucus is a grassroots organization led by and for Black gay, bisexual and same-gender-loving men. It aims to advance health equity among Black gay, bisexual and same-gender-loving men through community-centered programs focused on physical, mental and social wellbeing, including HIV prevention efforts. You can learn more about the organization's programs online, or email the group at info@cbgmcaucus.org. You can also check out volunteer opportunities here.
• Planned Parenthood of Illinois offers in-person and virtual health services, including pregnancy testing and services, miscarriage management, HIV testing, PrEP for HIV prevention and gender-affirming hormone therapy. You can book an appointment at a Chicago health center here. You can also learn about volunteering, donating and other opportunities to get involved online. Planned Parenthood has Chicago health centers in Austin, Englewood, Downtown, Rogers Park, Roseland and Wicker Park.
• The Chicago Women's Health Center works to empower women, trans people and young people by providing accessible and affordable health care and health education, serving more than 6,000 annually. The center offers all services on a sliding scale, which means clients can pay as much as they are able to. It provides gynecological exams, primary care resources, gender-affirming hormone therapy, an Alternative Insemination Program and more. You can donate and find the center's contact information online.
• IntraSpectrum Counseling works to provide an affirming and safe therapeutic environment for LGBTQ+ people so they feel more freedom to embrace and express who they are. IntraSpectrum also offers a sliding scale, income-based payment program to help make therapy more accessible. You can email help@intraspectrum-chicago.com with questions, or call 312-379-9476. To get started with therapy, you can also submit an online inquiry form.
Housing Resources
• The Chicago Commission on Human Relations enforces the Chicago Human Rights Ordinance and Chicago Fair Housing Ordinance. It investigates discrimination complaints and hate crimes in the areas of employment, housing, public accommodations, credit and bonding.
• The Crib provides emergency housing and other services to young Chicagoans. It's recognized for its LGTBQ+-competent services, and many of its residents identify as LGBTQ+. The Crib was started in 2011 by The Night Ministry, a Chicago organization that provides human connection, housing support and health care to those who are unhoused or experiencing poverty. If you are someone who is unhoused or experiencing poverty, you can reach out to The Night Ministry for assistance. You can also support the organization by volunteering and donating.
• Since 1985, Chicago House has been working to support and empower individuals and families impacted by HIV and AIDS. It focuses on providing reliable housing to those in need, as well as health and employment services. To get in contact with Chicago House, you can call 773-248-5200 or request a service online. You can also donate and get involved to support the organization.
• Chicago LGBT Asylum Support Partners is the local branch of the LGBT Freedom and Asylum Network, a nationwide volunteer network providing support to queer people seeking asylum in the United States. If you are an LGBTQ+ asylum seeker or asylee, you can reach out to the Chicago branch here or the nationwide network here. You can also donate online.
• Howard Brown Health's Broadway Youth Center provides resources and support to LGBTQ+ youth experiencing homelessness or housing instability. Anyone 12-24 can reach out for community, medical, social and mental wellness support, regardless of their ability to pay. You can find the center's hours and contact information online.
• Unity Parenting & Counseling, Inc. is a child welfare agency that implements a foster care program contracted by the Illinois Department of Children and Family Services. The organization's main goal is to ensure the safety and stability of children and youth in the Foster Care program. It also works to help young Chicagoans who are experiencing homelessness, particularly LGBTQ+ youth. You can donate, find contact information and more online.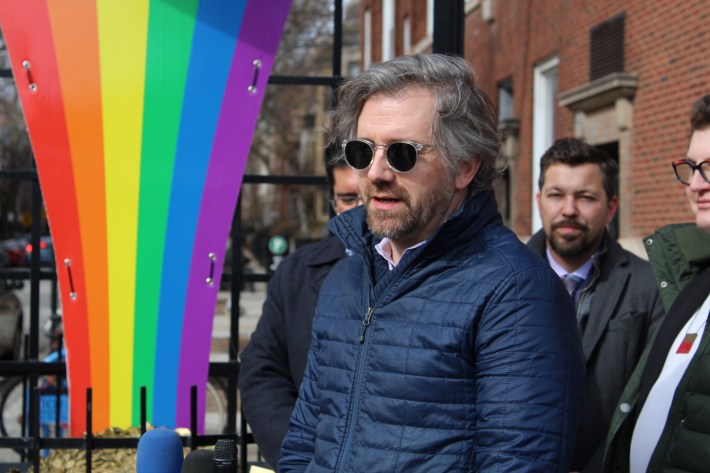 Legal Resources
• The Legal Council for Health Justice works to empower and support children and adults living with life-changing health conditions, such as children with social, medical and educational needs, people affected by HIV facing legal problems, and people experiencing homelessness. You can reach out to the council for help and make a donation online.
• Lambda Legal Illinois is the local branch of a national legal organization that advocates for LGBTQ+ people's rights. It provides free legal representation to clients, and its Legal Help Desk provides legal information about LGBTQ+ protections at no cost. It also works to change public policy to better protect LGBTQ+ people. Anyone seeking help with a legal matter involving sexual orientation, gender identity or HIV can call the Lambda Midwest Regional Office at 312-663-4413. You can also contact the organization, find volunteer opportunities and make a donation online.
• LAGBAC is Chicago's LGBTQ+ bar association, and it's one of the largest LGBTQ+ bar associations in the country. It's comprised of lawyers, judges and other elected officials, law students and other legal professionals. It provides members with social and networking opportunities, legal education, scholarships, work opportunities, mentorship and more. You can reach out to the group using an online contact form and donate here.
• Equality Illinois is an advocacy organization that defends the civil rights of LGBTQ+ Illinoisans and trains and empowers queer and allied organizations. It also has a political action committee that promotes candidates who support legislation protecting and empowering LGBTQ+ people, plus a council of Illinois businesses who champion LGBTQ+ equality in the workplace. You can find ways to support the group and donate online.
• The Transformative Justice Law Project is a collection of activists, legal workers and organizers who advocate for and provide support to low-income and unhoused transgender people in Illinois. Members provide educational resources and free legal services, such as representing and helping trans people as they legally change their names. You can find the organization's contact information online, plus information on how to volunteer and donate.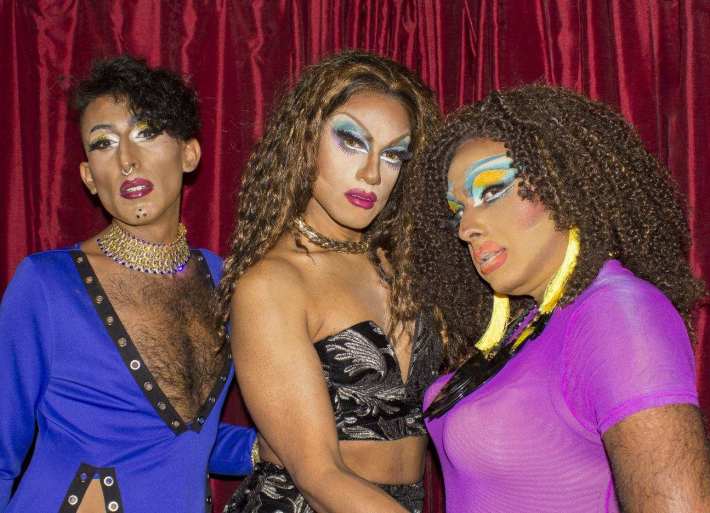 Faith-Based & Cultural Resources
• The Chicago Coalition of Welcoming Churches is a collection of more than 80 Chicagoland churches and ministries that welcome and affirm people of all sexual orientations and gender identities. The group works to encourage the inclusion of LGBTQ+ people in faith communities and connect its members to resources. You can find the coalition's resources and contact information online, plus stay updated on social media.
• Trikone Chicago works to create a supportive and non-judgmental environment for LGBTQ+ South Asians to meet in Chicago. It promotes awareness, visibility and acceptance of queer people while also embracing South Asian heritage. The group hosts film festivals, cultural nights, awareness campaigns and other events. You can find ways to get involved and volunteer online.
• Masjid al-Rabia is an LGBTQ+-affirming Islamic community center led by people of color. It provides support to marginalized Muslims, including those who are queer. It also helps people access food, runs a free community library and hosts events like a weekly Friday prayer service, which is a "pluralist, trans- and disability-centered space." You can contact Masjid al-Rabia, browse educational resources, find volunteer opportunities, make a donation and more online.
• Jewish Child and Family Services Chicago offers LGBTQ+ support and resources to LGBTQ+ and questioning youth and young adults, their families and allies. The group has an annual summer program for LGBTQ+ teens and allies, a support and education group for Jewish parents and queer youth and more. You can find the organization's contact information here.
• Invisible to Invincible, or I2I, is a community organization that celebrates and affirms LGBTQ+ Asians and Pacific Islanders. Since 2005, the group has worked to make Asian spaces more affirming of LGBTQ+ people. It also advocates for immigrant and refugee justice, reproductive justice, racial justice and solidarity, family acceptance of LGBTQ+ Asians and wellness. The group offers educational programming and support spaces and hosts social events like potlucks. You can find ways to get involved, contact I2I and donate online.
• United Latinx Pride is a grassroots collective of LGBTQ+ Chicagoans organizing for queer Latinos, Latinas and Latinx community members. In 2010, it began hosting annual Pride Week celebrations. You can keep up with the organization and find its contact information here.
• Samcha Chicago is a group that supports Korean-identified LGBTQ+ people in the Chicago area. It has hosted various community events, including a potluck, Harvest Moon celebration, documentary screening, virtual drag show and more. You can keep up with the organization and find its contact information here.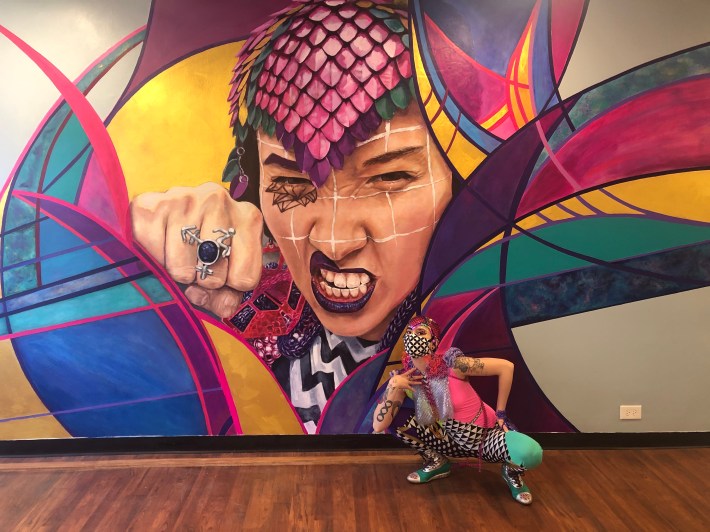 Activism, Advocacy & Social Justice Groups
• Brave Space Alliance is a Black- and trans-led organization that works to empower and provide resources to queer, trans and gender-nonconforming people, particularly those of color. The group offers health and wellness resources, opened a community food pantry, created a housing program, has a job board to find LGBTQ+-friendly employment opportunities and more. You can donate, learn about volunteering opportunities and find contact information online. You can email info@bravespacealliance.org with general inquiries and questions about programs and services.
• Affinity 95 is a Black- and queer-led group based on the South Side. It works to advance social justice within and for Black LGBTQ+ communities. It runs a book club, hosts support groups and organizes events to provide information about wellness and resources. You can find the group's contact information, volunteer opportunities and make a donation online.
• Bisexual Queer Alliance Chicago is a nonprofit working to empower, educate and provide resources to bisexual and queer people and their allies in the Chicago area. The group hosts discussion groups, book clubs, movie nights and more, which you can keep up with on social media. You can also learn more about volunteer opportunities online.
• Life Is Work Resources Center provides intervention services, resources and support for trans and non-binary people of color, with a focus on connecting people with employment opportunities, legal services and safe housing. The center also has a community closet and helps connect Chicagoans with health resources like HIV testing and vaccines, among other programs. You can learn more about getting involved and make a donation online.
• Lighthouse Foundation of Chicagoland is a Black- and queer-led social justice organization working to empower and educate LGBTQ+ people of color in the Chicago area. It offers a variety of resources, from wellness help and financial support to a book club and entertaining events. The group also started a Black Queer Equity Index program, which is a community-led participatory research project that evaluates nonprofit cultures for Black LGBTQ+ staff and board members. You can contact Lighthouse Foundation, donate and learn how to get involved online. 
• The LGBT Chamber of Commerce of Illinois works to promote economic opportunities for LGBTQ+ Illinoisans. It supports and provides resources to businesses in the state that encourage equality. You can find resources and the group's contact information online.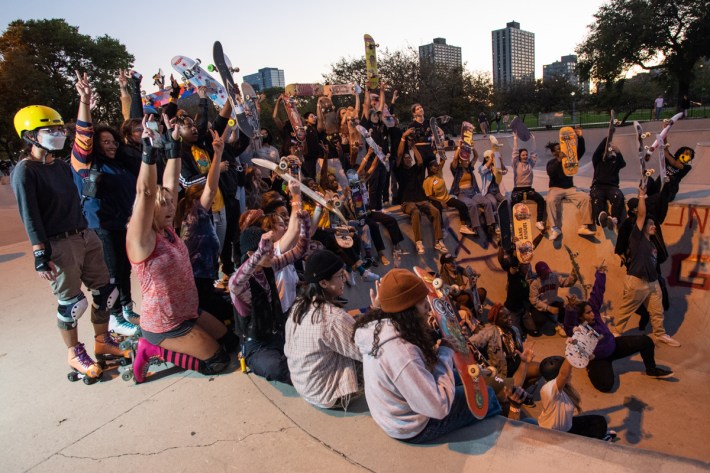 Arts, Social & Volunteer Groups
• froSkate is a Black-woman- and queer-led skate collective based in Chicago. It aims to create space for people who are traditionally underrepresented in skateboarding, particularly women, people of color and queer people. You can shop froSkate merchandise and donate online. You can also keep up with the group and find information about monthly skate meet-ups on social media.
• PrideArts is a nonprofit that exhibits and promotes LGBTQ+ artists through all media and art forms. It aims to provide a safe and supportive environment in which to explore issues faced by LGBTQ+ individuals and allies. You can check out live events at the PR!DEARTS Center, including theater shows. You can contact PrideArts, apply to work with the group and donate online.
• Gay For Good is an LGBTQ+ volunteer network that mobilizes queer Chicagoans and allies for service projects. The group aims to promote diversity, foster inclusion and strengthen relationships within the Chicago area. It supports a variety of causes, from celebrating Pride to volunteering at animal shelters and food banks. You can make a donation, join the network and find contact information online.
• Femmes + Themmes is a newly created bike group that serves as a "safe space" for women, femme, non-binary and trans Chicagoans. The group meets for social group rides on the first Saturday of every month. You can find more information about upcoming rides on Twitter, Instagram and Facebook. You can also reach the group via email at femmesthemmesbikechi@gmail.com.
You can browse more LGBTQ+ social groups in the Chicago area online. Here are a few of them: a Chicago LGBTQ Book Club, The Awkward Queer Women of Color Meetup Group, a Chicago North Shore LGBT Meetup and an LGBT Food N' Fun Social Group.
Watch our "On The Block" TV show on The U, CW26 and MeTV.
Listen to "It's All Good: A Block Club Chicago Podcast":