LAKEVIEW — Chris Palcis was in his home on Surf Street early Saturday when he heard what sounded like a single gunshot outside.
Moments later, Palcis said he heard a male voice say, "Billy, stay with me."
"I flipped my window open and yelled down to them, 'Do you need an ambulance?' They shouted 'yes,' and I called 911," Palcis said.
The victim — identified by the Cook County Medical Examiner's Office as 35-year-old William Hair — had been shot in his chest and was taken to Illinois Masonic Medical Center, where he died, police said.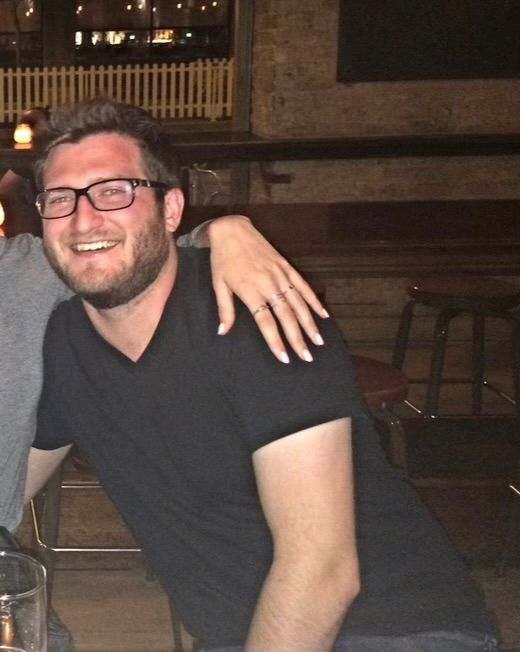 Hair was one of four people shot in East Lakeview over Memorial Day weekend. A fifth person was shot early Thursday.
Hair's relatives told ABC7 he was with his best friend at the time of the shooting. They said his friend tried to save his life by performing CPR.
"My son fought for his life, but he was gone," Hair's father, Bill, told ABC7.
Police told the Sun-Times a red Kia car pulled up to three men about 2 a.m. Saturday in the 500 block of West Surf Street and two people got out the passenger side with guns raised.
A male in a dark hoodie and a female in a pink hoodie approached Hair and his two friends and fired at least two shots, police told the Sun-Times.
Police did not have any details about a possible motive and said no one was in custody for the shooting.
Matthew Hair, Wiliam Hair's brother, told Block Club he lived nearby in Lakeview and worked as the lead server at Eden in Avondale.
William Hair was a "character" who "chugged from the cup of life," Matthew Hair said.
"He would talk to anyone sitting next to him at a bar," Matthew Hair said. "He genuinely cared about what people said. He was thoughtful and would ask questions that created deep and real conversations."
"This is horrible looking out your window and something like this happens," Palcis said. "I think everyone needs to pay attention when they're around here and be super careful."
The following day — about 12:50 a.m. Sunday — three men were wounded in a shooting in the 600 block of West Barry Avenue, police said. The men were walking on the sidewalk when shots were fired, police said.
All were taken to Illinois Masonic. Two of the men, 22 and 32, were in good condition. The third was in serious condition, with gunshot wounds to his back and chest, police said.
The third shooting happened about 1:40 a.m. Thursday in the 500 block of West Melrose. A 35-year-old man was sitting in a car when someone walked up and shot him in his back, police said. The man was taken in critical condition to Illinois Masonic.
No one was in custody Tuesday for any of the shootings.
Neighbor Kara Cardinale learned of the shootings while picking up food Tuesday morning from The Bagel and said she felt "alarming concern."
"When there were incidents in the past, we were thinking about moving because we didn't want to risk our kids' and our lives here, but we're believers in this city so we haven't left," said Cardinale, whose kids are 14 and 17. "But this weekend has really hit a nerve."
Cardinale said the neighborhood needs more beat cops, while her husband, Michael Cardinale, said officers need more support from the community and city leaders.
Michael Cardinale said he worries about the safety of their neighborhood during large events like Cubs games and the Belmont-Sheffield Music Fest, which took place over Memorial Day weekend.
"We have other big event weekends coming up, like the gay Pride Parade and summer fests," Michael Cardinale said. "What's our plan for those?"
Ald. Bennett Lawson (44th), whose ward encompasses the locations of the three shootings, told Block Club on Tuesday the 19th Police District had extra patrols to help with those events, but the area is still down hundreds of officers.
Lawson said community support in the form of neighbors providing tips and video footage could help solve more crimes.
"It's a busy area, so we know our police are stretched thin," Lawson said. "We want to support them by giving them good tips whenever we can."
Lawson said he will work with neighbors to identify areas that need tree-trimming to allow more light and visibility on neighborhood sidewalks. In the long term, he said he wants to focus on filling officer vacancies and supporting citywide initiatives that address the root causes of crime.
"But we have to start making arrests, as our arrest numbers are very low," Lawson said. "And these arrest numbers are low as our number of incidents went up. That's part of our COVID recovery we're experiencing, and it may take some time, but that's where my focus will be."
Lawson said the three shootings do not appear to be related; police are reviewing video footage and other evidence.
Subscribe to Block Club Chicago, an independent, 501(c)(3), journalist-run newsroom. Every dime we make funds reporting from Chicago's neighborhoods.