CHICAGO — A program to help Chicagoans avoid evictions during the pandemic is in limbo after the city ended its contract with the nonprofit providing emergency rental assistance.
The Resurrection Project, a nonprofit with a focus on affordable housing, was awarded a $4.3 million contract in May 2021 to facilitate the Emergency Rental Assistance Program, according to city documents.
The program provides rent to families in need; it has helped more than 18,000 households stay in their homes through the pandemic, Resurrection Project spokesperson Sylvia Ortiz-Cooper said in a statement.
But the city pulled the plug on its contract with The Resurrection Project this month "with no advanced warning," a nonprofit employee said. That's left some people confused about where to go for help and answers — as they face potential eviction, the employee said.
"It's unclear how people with pending applications can get updates about their case or who we can refer them to. So now there's a higher chance they'll have to go to trial and an eviction could be issued," the employee said. "The city just dropped the ball on them."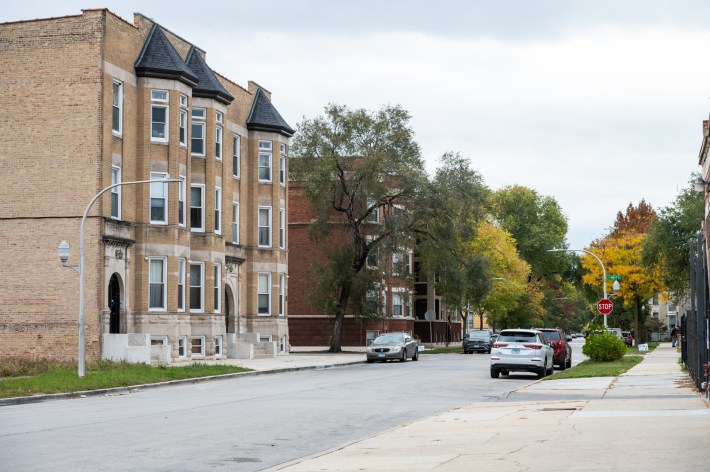 Housing department spokesperson Rima Alsammarae said in an email the city "cannot comment on [The Resurrection Project's] role at this time" but confirmed the nonprofit is no longer managing the program.
The Emergency Rental Assistance Program "is funded by a federal grant, and additional resources will be required to continue the program after those funds are exhausted," Alsammarae said in the email.
The city housing office will take over to "process existing cases currently," Alsammarae said.
Ortiz-Cooper said The Resurrection Project was removed from the partnership for the program as "resources for the program wane."
"Thank you to everyone involved in the launch and administration of the program," Ortiz-Cooper said in the statement.
More than $17.5 million has been used to help households avoid evictions since the program's launch in October 2021, Alsammarae said. The city's efforts were recognized at a White House summit last summer on "building lasting eviction prevention reform."
The nonprofit employee, who asked not to be named due to company rules about talking to the press, said the switch-up leaves hundreds of tenants at risk of facing eviction court "without any explanation of when they might receive rental assistance instead."
A hotline number for the program goes straight to voicemail and refers people to a Department of Housing line, which last week continued to ring until it went to a voicemail detailing a different program.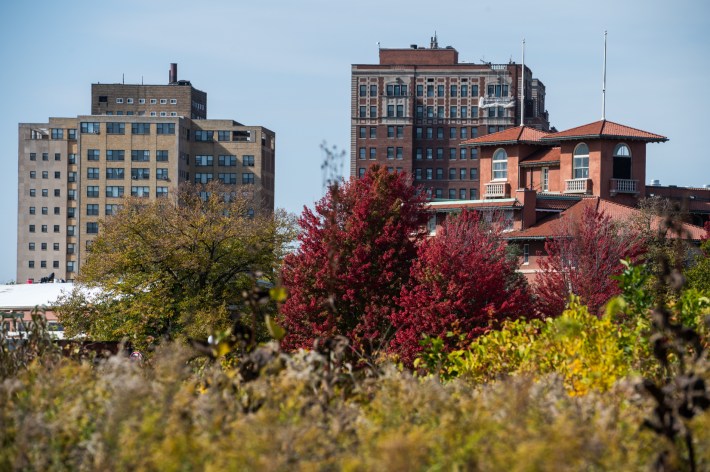 Housing advocates said they were concerned by the city's apparent lack of planning around the rental assistance program, which has helped stabilize housing through the pandemic as renters and small landlords struggle.
Rental assistance has offered a safety net for Chicagoans after the state lifted its eviction moratorium in October 2021, said Michelle Gilbert, legal and policy director for the Law Center for Better Housing, a group providing legal aid to tenants who have qualified for the city program.
Since the moratorium has been lifted, evictions in Chicago have "steadily increased" and are approaching pre-pandemic levels, with about 600 cases filed per month last summer compared to 700-800 cases per month in summer 2019, according to data from the University of Chicago.
It's a welcome sign that the city did not see eviction cases after the moratorium "reappear and push the numbers up all at once," Gilbert said.
"To me, that shows pandemic-related rental assistance worked," Gilbert said. "It's kept people in housing and has kept money in the community."
Gilbert said many of her clients find themselves struggling to pay rent because of unforeseen circumstances: They're sick and not getting paychecks, or they have a family member who dies without a burial policy.
Often, the rental assistance money goes directly to landlords, "who are better off for it than having an empty apartment," Gilbert said.
The legal aid group is working to send people to a similar rental assistance program sponsored by the state, but the change in the city's program is "certainly not good news," Gilbert said.
"This definitely puts a wrench in our process. … New applications is where there's now the biggest pause," Gilbert said. "We're close to post-pandemic and moving past a time of crisis, but there's still a lot of Chicagoans who can't afford their rent."
Watch our "On The Block" TV show on The U, CW26 and MeTV.
Listen to "It's All Good: A Block Club Chicago Podcast":