DOWNTOWN — Chicago will host two races Downtown this summer: one on land and one on Lake Michigan.
The Rolex United States Sail Grand Prix returns for a second year June 16-17 at Navy Pier, officials announced Wednesday. The grand prix features national teams competing in fast, short races on high-speed catamarans.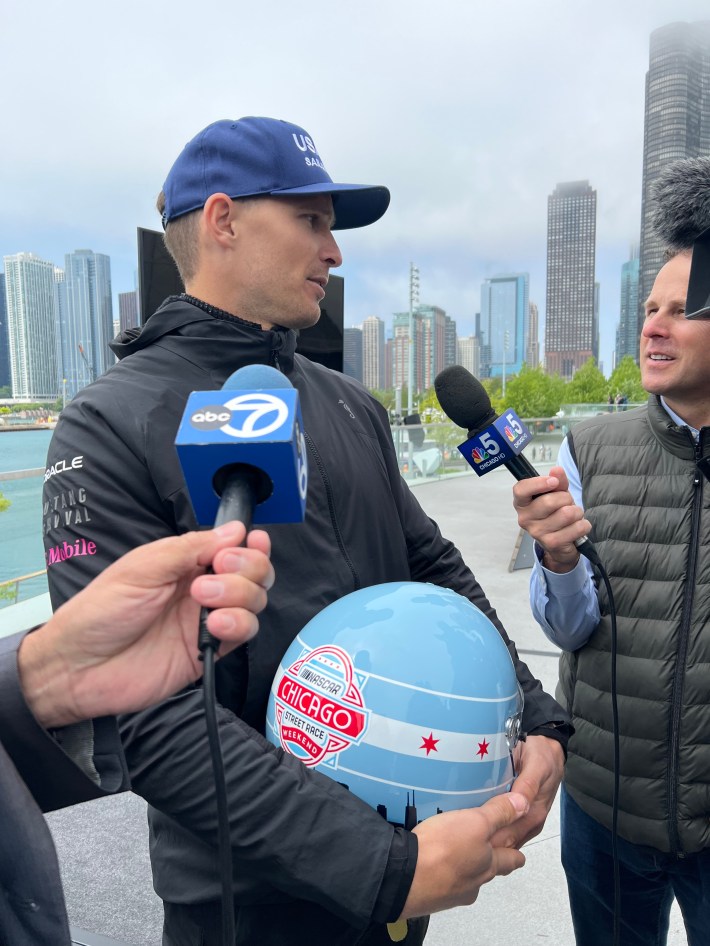 The catamarans travel more than 60 mph as they cut through a course on Lake Michigan, which is the only freshwater venue for the grand prix.
Teams from New Zealand, Spain and Australia are among those competing.
In the spirit of friendly competition, officials from SailGP have invited officials from NASCAR for a crossover challenge between the two leagues to take place during the grand prix.
NASCAR officials will join the U.S. sailing team on their catamaran to race alongside DuSable Lake Shore Drive at highway speeds.
Although the catamarans don't make revving noises like NASCAR cars, they're still loud when racing through water, said U.S. SailGP athlete Cooper Dressler.
"It's so loud that when we wear our helmets on board, we have integrated comms systems and microphones because that's the only way we can hear each other," Dressler said.
Dressler participated in a ceremonial helmet swap with NASCAR race officials Wednesday at a SailGP event. NASCAR is slated to take over Grant Park July 1-2.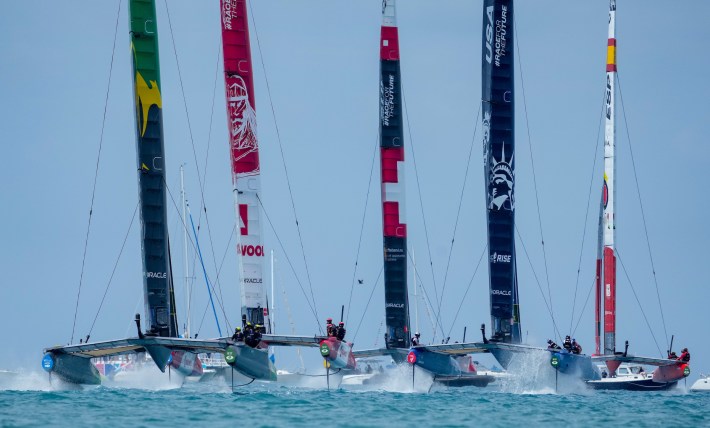 Kara Bachman, executive director of the Chicago Sports Commission, called this summer the "summer of racing," saying the events could potentially bring "thousands" of visitors to Chicago.
"What other sports can truly take place with the most beautiful skyline in the entire world?" Bachman said.
The east end of Navy Pier will be transformed into the SailGP Race Village featuring "stadium viewing with live commentary, big screens, and race-day entertainment," according to a news release.
Sail GP tickets are $35 for general admission and $75 for waterfront grandstand seating.
Listen to "It's All Good: A Block Club Chicago Podcast":