OLD TOWN — An Old Town home designed by famed architect Walter Netsch is now a historical landmark.
The home at 1700 N. Hudson Ave. features an unconventional floor plan with varied ceiling heights that create an illusion of depth and precisely placed skylights that illuminate specific spaces at certain times of the day and year.
City Council voted Wednesday to give the house interior landmark status, something Landmarks commissioners have said is a rare practice in Chicago.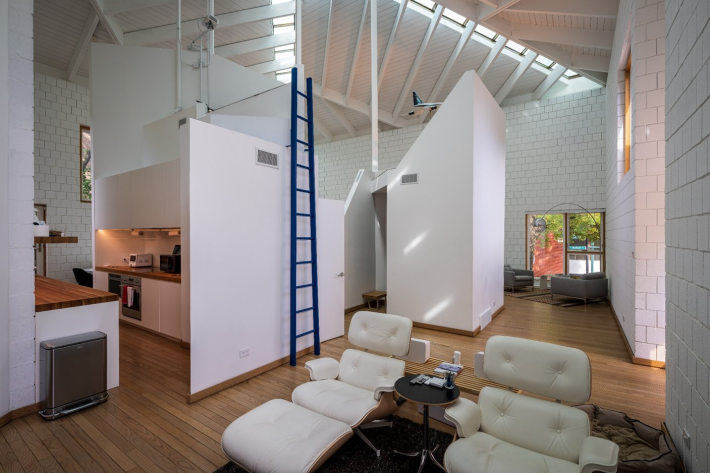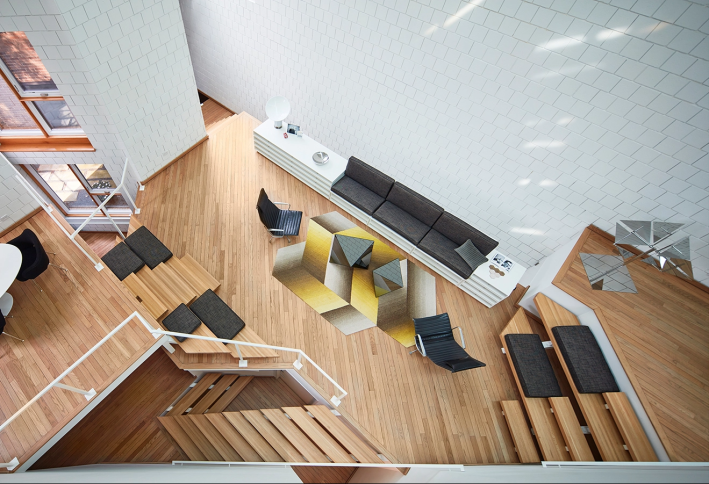 The home was designed in 1974 by Netsch, an architect at Skidmore, Owings & Merrill, according to the firm's website.
From the outside, it looks like a box. Inside, multiple levels connected by open-riser stairs create a variety of spaces.
Netsch's "field theory" philosophy, which uses complicated geometric shapes to create interiors, informed the design of the home, according to Skidmore, Owings & Merrill.
"It's a terrifically important house, certainly on a visual and architectural level," Max Chavez, director of research and special projects for Preservation Chicago, said during a Landmarks Commission meeting in January. "It's a very important home by a very important architect, which alone should be enough to landmark it."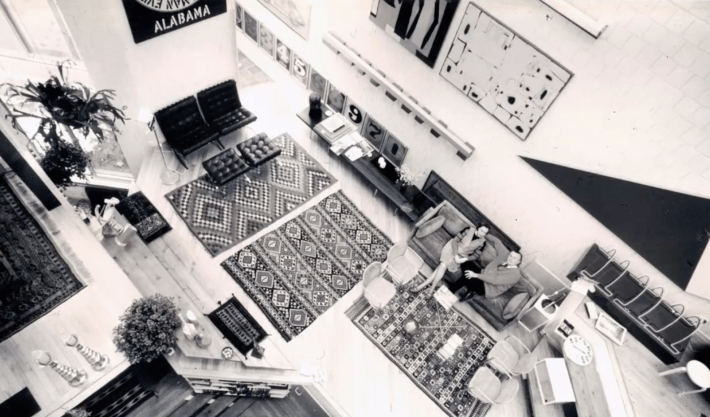 Netsch, who died in 2008, was known locally for projects like the University of Illinois at Chicago campus, the Joseph Regenstein Library at the University of Chicago and Northwestern University's library, Chavez said. He also designed government buildings across the country, including the Air Force Academy Cadet Chapel in Colorado.
Netsch lived in the Old Town home with his wife, Dawn Clark Netsch, a politician who was the first woman nominated to run for governor of Illinois.
Clark Netsch grew up in Cincinnati and moved to Chicago to study politics and law at Northwestern University, where she graduated in 1952 as the first and only woman in her class, Crawford said.
In 1969, Clark Netsch was elected as a delegate to the Illinois Constitutional Convention, where she proved herself a successful negotiator across party lines as the state updated its constitution for the first time in a century, Crawford said.
Clark Netsch was the first woman elected to the state Senate in 1973, where she served for 18 years, advancing equal rights amendments, the Family Medical Leave Act and funding for HIV care, Crawford said.
Clark Netsch's 1994 bid for Illinois governor made her the first woman to run for that office in the state, Crawford said.
"As you can see, the Netsch House tells the story of not one but two very significant figures in Chicago history," Chavez has said.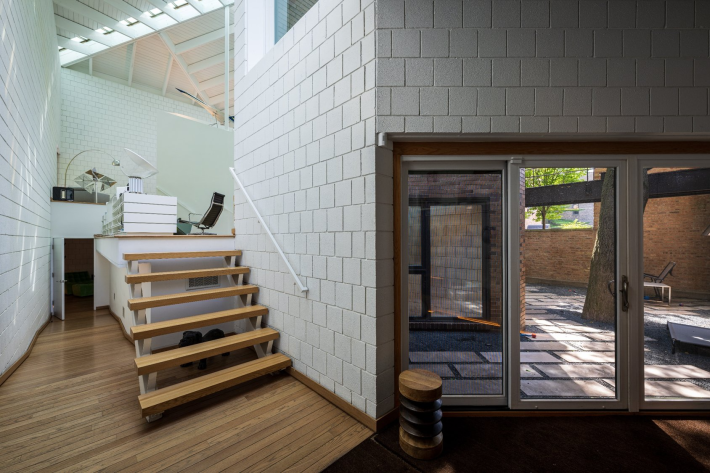 Will Forrest and his husband, Mark Smithe, bought the home after Clark Netsch died in 2014. Forrest previously expressed their support for the designation, calling it a "privilege and a pleasure to be a custodian" of the home.
The Netsch family used the home as a meeting place for Netsch's architectural practice and Clark Netsch's legal clinic, Forrest said.
"We've learned it's not just a home, but it is an extension of the community," Forrest said. "We are committed to it being an ongoing community and information space for members of the local community and architectural community of Chicago."
While interior landmark designations are uncommon, Chavez said he hopes the preliminary designation of the Netsch House will signal a "new era" for preservation policy.
"There are countless other structures in Chicago that contain important interiors … and these spaces are certainly worthy of permanent protection in order to tell a complete story about the building or the site," Chavez said. "We're hoping that an eventual success in landmarking the interior of the Netsch House could help expand the scope of how we designate landmarks to interiors in the future."
Watch our "On The Block" TV show on The U, CW26 and MeTV.
Listen to "It's All Good: A Block Club Chicago Podcast":