BRIGHTON PARK — Ald. Julia Ramirez is ready to make her mark as the new leader of the 12th Ward, drawing from her Southwest Side roots, years of community organizing and her willingness to work with anyone to help her constituents.
Despite being the apparent underdog, Ramirez beat Ald. Anabel Abarca in the February election, securing 57 percent of the vote.
Abarca was appointed to City Council in December after Ald. George Cardenas stepped down to become a commissioner on the Cook County Board of Review. Before that, Abarca was an attorney and former chief of staff to Cardenas, who supported her in the election.
The Latino-majority ward includes most of McKinley Park and Brighton Park. 
Ramirez centered her campaign on holistic public safety strategies and implementing a "community-driven process" to vet industry and businesses. She also highlighted her deep roots in Brighton Park, promising to be a champion of the neighborhood.
The new 12th Ward aldermanic office, 3868 S. Archer Ave. in Brighton Park, is a few blocks away from Ramirez's childhood home. She still lives there, with family members on both her father's and mother's side living just around the corner.
In March, Ramirez sat down with Block Club in her uncle's home and looked through old family photos. There were pictures of Ramirez in her quinceañera dress and posing with her parents for portraits. Ramirez also shared pictures of her younger brother, Nicholas, who was fatally shot when he was 19.
Her ties to the community and ability to understand neighbors' shared struggles helped her launch a successful campaign, Ramirez said.
"People voted with love," she said. "They're seeing themselves with us."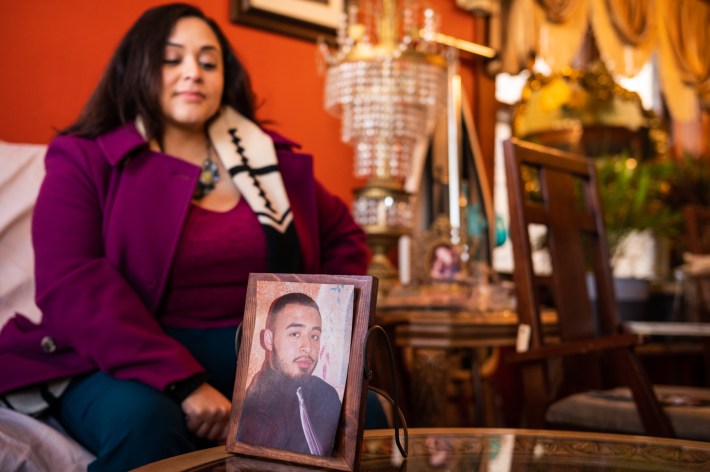 'A Big Privilege' To Give Back
Ramirez's maternal and paternal grandparents settled in Brighton Park nearly 50 years ago, she said. Her parents met as kids attending Shields Middle School and fell in love while attending Thomas Kelly High School.
Wanting their daughter to have all the opportunities she could, Ramirez's parents put her through private school most of her life. She attended Our Lady of Fatima — now closed — and Five Holy Martyrs, both Catholic schools in Brighton Park. For high school, Ramirez was granted a scholarship to attend a boarding school in California, she said.
Ramirez previously told Block Club that seeing the inequalities in her community drove her to community organizing and eventually to run for office.
"I realized that I was one of the select few in my neighborhood to have opportunities," she told Block Club in January. "It was always a really big privilege for me to always give back to others and to support people in my community."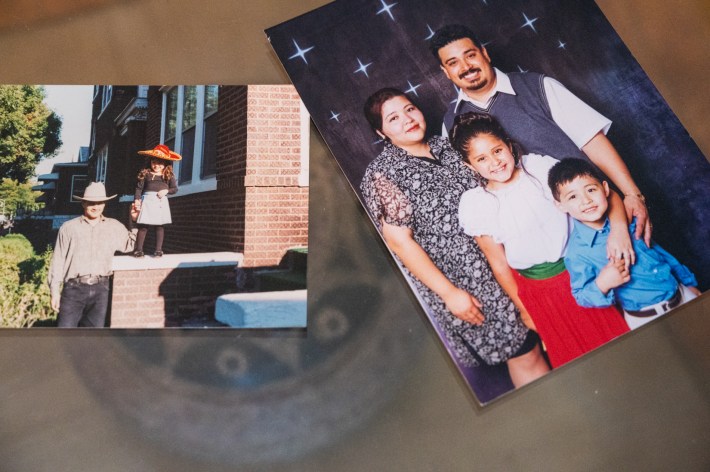 After graduating from high school, Ramirez returned to Brighton Park and worked with nonprofits all over the city, from Roseland to Austin to Humboldt Park to Back of the Yards.
Those organizations include Latinos Progresando, Instituto del Progreso Latino, BUILD Chicago, Back of the Yards Neighborhood Council, Increase the Peace and more.
"I wanted to learn about different spaces," she said. "The city works in so many different ways, and we all have so many things in common. I've always just wanted to work with everyone."
Ramirez also worked with Chicago Public Schools as a reengagement specialist, helping kids stay on track in school. Most recently, she went back to school to get a license in school social work from Northeastern Illinois University.
As a candidate, Ramirez said she and her team recruited residents who are typically left out of local politics, like youth or working parents, to become volunteers for her campaign. She also credited the work done by progressive organizers who came before her to unite the ward, especially Brighton Park.
That outreach doesn't stop now that she's been elected, Ramirez said. She said people can expect her staff to be young and bring a new set of experiences to the leadership roles.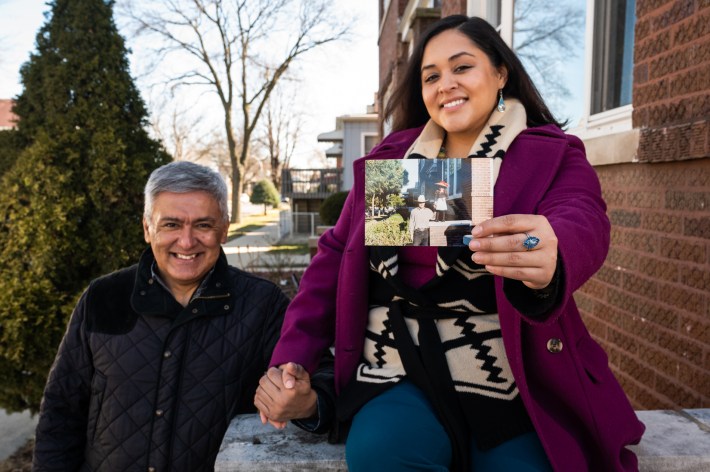 "We want this to be a hub that connects people, not just with services, but creating community, bringing people together in a different aspect," she said.
With a background in organizing, Ramirez said it's her instinct to help in whatever role is needed.
She would jump in to serve drinks at campaign events if folks were busy, she said. As alderwoman, she plans to continue doing the ground-level work that meets people where they are, she said.
"I want to be involved, I want to be the person helping out," she said. "I want to treat people and make them feel like equals."
One of Ramirez's top priorities is conducting a community needs assessment to best understand what constituents want to see from her, she said.
Big issues in McKinley Park and Brighton Park are the recent sale of the Damen Silos, a new development coming to the manufacturing district on Pershing Road and the relocation of the Park District headquarters to Brighton Park. There are also big box-chain stores coming to the ward, including a new Starbucks at Western and Archer avenues.
Ramirez said in the midst of all these changes to the ward, she wants to ensure existing residents aren't displaced.
"I think there has to be a balance so that everybody here can prosper," she said.
Another priority is the rezoning of the 35th Street business corridor to attract and preserve local businesses, Ramirez said.
Before leaving office, Abarca announced she would be working alongside Ald. Nicole Lee (11th) — whose ward also includes a part of McKinley Park — and the Departments of Transportation and Planning and Development to introduce an ordinance on the matter.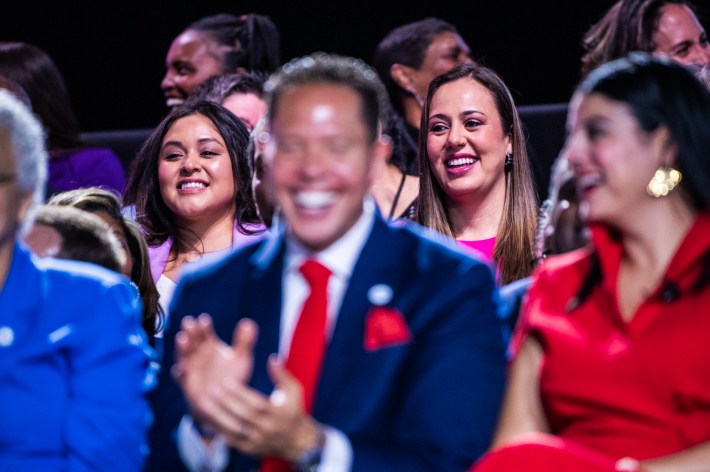 Now that Ramirez is in office, she said she plans to continue the work with Lee and city agencies to establish a community-driven rezoning process in the area. Upzoning the area would create more mixed-use buildings and make it easier for businesses to move in, she said.
In the weeks since winning the election, Ramirez said she's been spending time connecting with her City Council colleagues and getting advice from senior alderpeople. On her desk sits a thick white binder holding hundreds of pages of city documents she received from City Council orientation, she said.
With such a fresh, progressive-leaning City Council, Ramirez said she sees the potential for progressive initiatives to get more momentum, like Bring Chicago Home to tackle homelessness or Treatment Not Trauma to improve emergency mental health care.
"I just feel like we're able to guide the conversation in a very progressive way, to maybe nudge the maybe-not-so-progressive, or depending on wherever they are. And that's exciting," she said.
Listen to "It's All Good: A Block Club Chicago Podcast":
Listen to "It's All Good: A Block Club Chicago Podcast":