BRONZEVILLE — A professional ultimate frisbee team made up of young Chicagoans has been a frequent flyer on SportCenter Top 10 plays.
Now, the Chicago Union is celebrating its 10th season — and inviting fans to take in the daring disc action at a new home stadium.
The team's season runs through August with home games on weekends at De La Salle Institute's Parente Field, 3427 S. Wabash Ave. The Union's schedule is here.
Tickets are $15 — or free for kids younger than 5 — Union owner CJ O'Brien said. A new VIP package offers all-you-can-eat-and-drink for $45, "the best happy hour in town," O'Brien said. Tickets are available here.
The sport has come a long way from "people playing fetch with their dog," O'Brien said.
The "action-packed" seven-on-seven sport is known for its fast pace, diving catches and aerial jump grabs over traffic, O'Brien said.
O'Brien dubbed it "non-contact frisbee football," with end zones on each side that teams must score on without their throws being intercepted, dropped or batted down. Players cannot travel with the disc after each catch, O'Brien said.
"There's just something magical about the suspense of a disc floating in the air and not knowing who is going to come down with it," O'Brien said. "These athletes have incredible endurance and make more highlight plays than you'll see in any other sport."
O'Brien, who works in health care IT consulting as his day job, took over the team when it was called the Chicago Wildfire. He changed the name in 2020 to the Chicago Union after a public vote.
"We picked the name during a time a lot of us were craving unity," O'Brien said.
The Union play in the American Ultimate Disc League, which has 24 teams across the United States and in Canada.
The Union have played in front of packed crowds during halftime of Chicago Bears and Minnesota Vikings games, O'Brien said.
And the team is getting better each year: The players logged just three wins in 2017 — but they got 13 wins last season and were runner-ups in the championship, O'Brien said.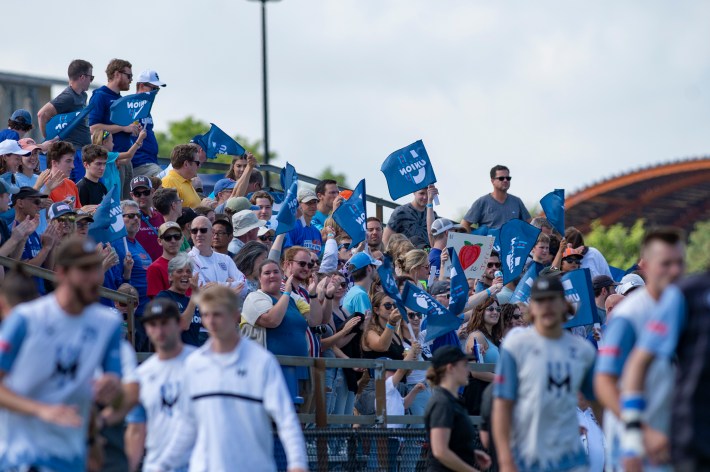 Interest in the sport at the youth level is booming given its low barrier to get started: "just a disc and a field," O'Brien said. Players with the Union run about 50 youth clinics throughout the summer in various suburbs.
They hope to expand to Chicago neighborhoods soon and restart a local adult recreation league, O'Brien said. Clinics and costs are here.
Most of the team's players — who have day jobs as teachers, salesman, engineers and more — get some payment for their time, but by and large it's "a labor of love," O'Brien said.
"At the end of day, we just want to grow awareness for the sport, let people experience it, and for kids to have another outlet that's safe and energizing," O'Brien said. "We're really proud we've made it this far."
More photos of the Chicago Union below: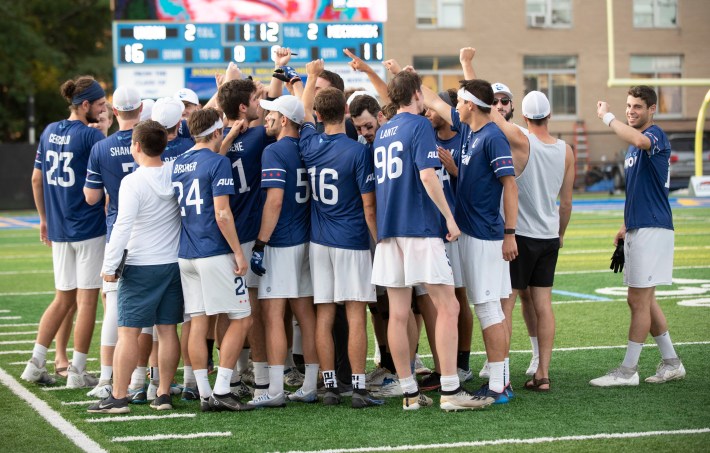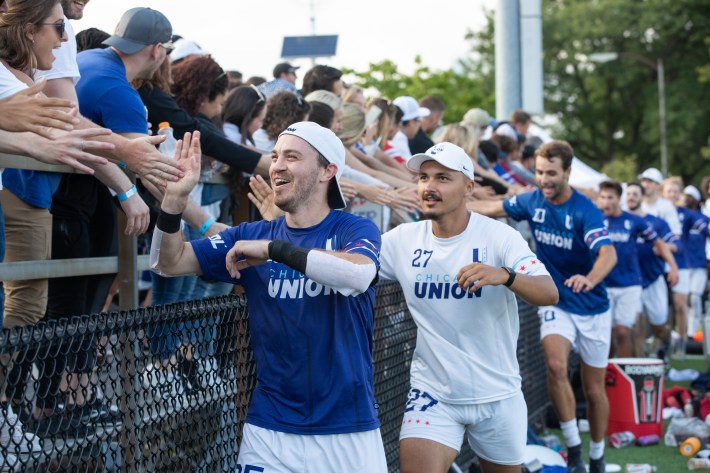 Listen to "It's All Good: A Block Club Chicago Podcast":