MORGAN PARK — Taking charge seemed to come naturally to Ronnie Mosley.
As a student at Simeon High School in Chatham, Mosley organized protests against gun violence following the death of a close friend, earning him the nickname "Mr. President." At Morehouse College in Atlanta, he helped the Service Employees International Union unionize cafeteria workers. 
Back home in Chicago, Mosley worked for Ald. Michelle Harris' (8th) office and former Mayor Rahm Emanuel's 2015 reelection campaign. Shortly after, he founded a consulting firm to aid the likes of Gov. JB Pritzker and the Obama Foundation.
Throughout the years, people encouraged Mosley to run for office, he said. For years, he ignored them. Why run for office "when the work you're doing already makes you feel like you're making an impact?" Mosley said. 
But a funny thing happened while Mosley was driving through the 21st Ward: He began mulling a run for City Council, he said.
The controversial new ward map had just been approved, merging the 21st Ward and the 34th Ward on the Far South Side. If Mosley ran for office, he wanted to serve the people and the institutions that raised him in Auburn Gresham, he said. Under the ward remap, those places were now in the 17th Ward. 
"But I said, 'Wait a minute, Ronnie. These two new wards together mean you get to demand the resources you need to improve the quality of life for more people,'" Mosley said. "'You may not be able to directly represent those institutions that have held you down and represented you, but you do get to do this for Black Chicago.'"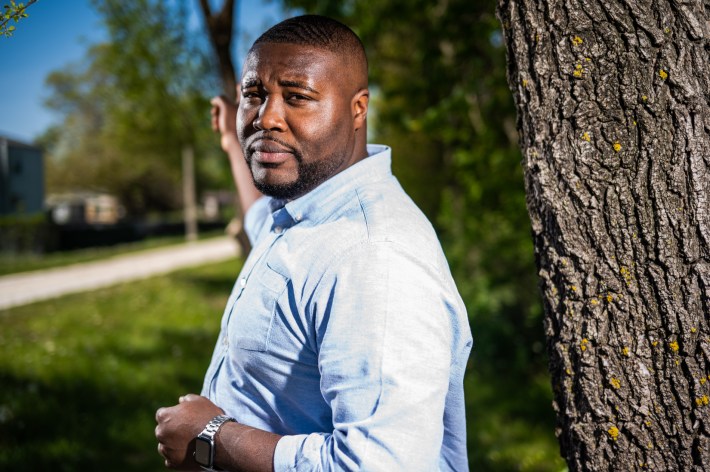 In February, Mosley joined six hopefuls in the race for Ald. Howard Brookins Jr.'s City Council seat. Brookins announced his retirement in September after nearly 20 years serving the South Side ward. 
Mosley made it to the April 4 runoff against lifelong Morgan Park resident Cornell Dantzler, narrowly claiming victory with 52 percent of the vote.
At 31, he's the youngest member of City Council.
Leading the new 21st Ward has been a lifetime in the making, said Mosley, who was sworn into office last week. He's ready to give back to the "village that raised him," he said.
"This is a big job, but I'm prepared, and that fills me with so much excitement," he said.  "I don't take this job for granted. I'm getting up each and every day with people's trust, knowing that they're expecting me to do not just a job but a good job."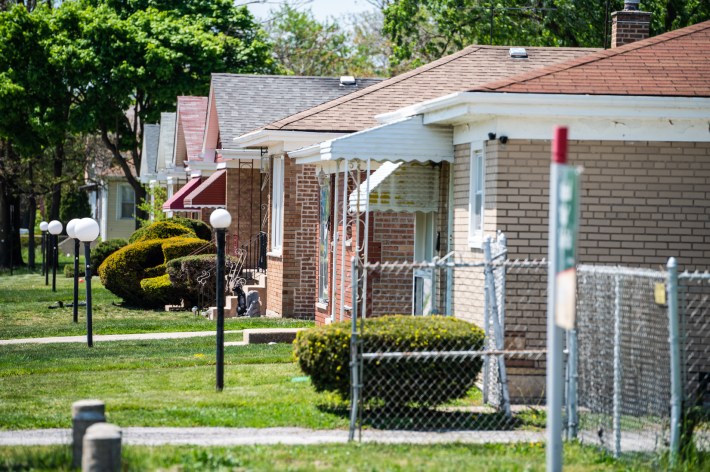 'Everything I Needed Was Here'
Mosley grew up in Auburn Gresham, part of a tight-knit crew of family and neighbors. He played baseball at Foster Park, where his grandfather coached a team.
Mosley's mother was 14 when she had him. She named him after her cousin, who was shot and killed shortly before Mosley was born, he said. His mother's cousin encouraged her to "go on, be great and make the family proud," Mosley said. 
Mosley divided his time between his father's home at 82nd and Laflin and his mother's home at 78th and Carpenter. It's rumored his father proposed to his mother three times, but she never accepted, Mosley said.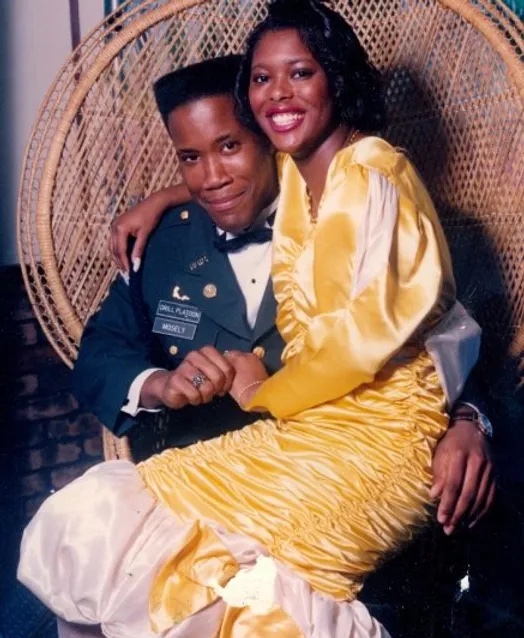 Growing up in two homes didn't create a division in Mosley's life; rather, it expanded it, he said.
"I had a rich childhood," Mosley said. "If someone was lacking the energy to give me love at the moment because they had a bad day, there was someone else in my household that could fulfill that. Everything I needed was here and was rooted in love."
Mosley played on the football team at Simeon. While on a college tour, he befriended Blair Holt, a Julian High School student. 
"By that time, I knew I wanted to go to Morehouse, but Blair was set on Clark" Atlanta University, Mosley said. "I remember he had a strong interest in the arts. He liked to rap and record songs."
In May 2007, Holt was shot and killed while riding a CTA bus. His untimely death had a ripple effect on the community.
For Mosley, "it changed everything," he said. 
"I don't think I'd really thought about gun violence until that moment," he said. "Blair being a close friend, I wanted to do everything I could so his death wasn't in vain."
Mosley dropped football and dedicated himself to taking entrepreneurship classes and organizing protests around gun reform, he said. 
In 2009, Mosley enrolled at Morehouse and became a "Morehouse Man," he said. When he started "hearing how cafeteria workers were being treated" at the college, he helped the local Service Employees International Union unionize the cafeteria workers. 
"The people who worked in the cafeteria were like family to me," Mosley said. "They made sure I ate and talked to me about my day and my classes and quizzes. To know that they were going through these trials and tribulations but still keeping a smile on their face, I felt like I owed it to them to help them out, as well."
The college's then-president, Robert Michael Franklin Jr., also made an impression on Mosley. Franklin was a Morgan Park native who reminded Mosley of his Chicago roots, he said. 
Tuition was the biggest hurdle for Mosley. It took seven scholarships to help him pay for his first semester as a freshman — and many of them didn't renew for his second semester, he said. 
When Mosley came home that summer, he tried to save enough money to return as a full-time student his sophomore year, but he fell short, he said.
Over the next decade or so, Mosley went back and forth between Chicago and Morehouse, taking classes as a part-time student.
Ahead of the April election, Dantzler accused Mosley of falsifying his academic records, saying he lied about graduating from Morehouse. 
Mosley hasn't earned a degree from Morehouse, but he does consider himself to be a "Morehouse alum," he said. He plans to get that degree one day because "the goal was never to have just a college degree but a Morehouse degree," he said.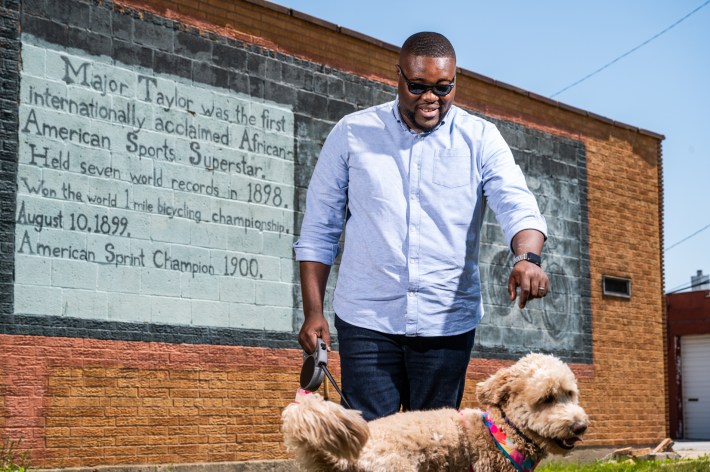 'No One Was Better Suited Than Me For The Job' 
Mosley built relationships at Morehouse that propelled him personally and professionally, he said.
He met his wife, Taylor, there and made "lifelong, strong friendships," he said. 
Mosley also worked with Vincent Fort, a former member of the Georgia State Senate, at the Atlanta University Center, and he organized students and leaders when gun violence struck the campus. 
That experience landed Mosley a role at Harris' office from 2015 to 2017, working with constituents in the 8th Ward. In 2017, he launched Homegrown Strategy Group, a consulting firm that has helped communities, institutions and public figures like Pritzker enact policy changes. 
While working in the 8th Ward, Mosley's wife would jokingly ask if he was going to run for alderman, he said. But "the timing wasn't right" ahead of the 2019 election, Mosley said. 
Mosley wanted stability after years of moving back and forth from Georgia to Chicago, he said. In 2018, he bought his home in Washington Heights. The next year, he and Taylor got married. 
When the 2023 aldermanic election rolled around, Mosley was finally ready to put in his bid to serve the new 21st Ward. 
"I've worked with every level of government, and I have strong ties to our community," he said. "I felt like anyone else coming in was going to be at a big disadvantage and still trying to figure things out. But I had to make that case to the community."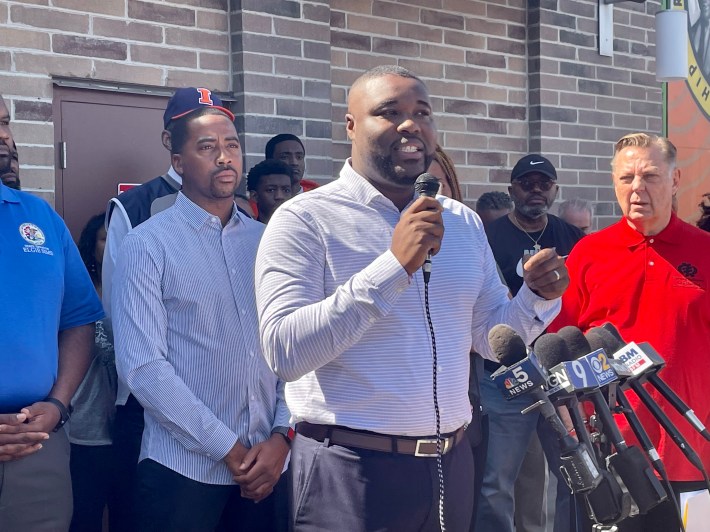 Mosley received endorsements from Father Michael Pfleger of St. Sabina Church, Pritzker, Harris and Brookins. Brookins was a "great mentor" who walked him through the process, Mosley said.
"I'm appreciative of the relationship we've built going through this together," Mosley said. "He shared the investments he saw his dad make in the funeral home business and not wanting that to be lost. I was honored that he felt like I was someone that could sustain and create an environment where those sacrifices could be honored."
When Mosley and Dantzler secured the most votes to continue to the April runoff, Mosley was "shocked," he said. 
Mosley had heard from "critics of both wards" that Brookins and Ald. Carrie Austin (34th) had "been in office for too long and needed someone younger to do the job," he said.
Dantzler, 63, is a few years older than Brookins and nearly 10 years younger than Austin. Mosley is 31.
Age aside, Mosley said voters "put their confidence in the fact that I was someone who knew the community and was good at my job."
"Knowing how daunting of a task it would be and what it would take to unite wards and improve the quality of life, I truly felt no one was better suited than me for the job," he said.
'Our Black Wall Street'
Mosley's top priorities as alderman are public safety, economic development and creating resources for youth and older residents, he said. 
Mosley's also dedicated to bringing back "basic services" to the ward, he said. 
"For part of this ward, it was an accepted reality that they were not going to get serviced," Mosley said. "Why call 311 or the alderman's office when you're not going to get what you're asking for? I've already been working to change that."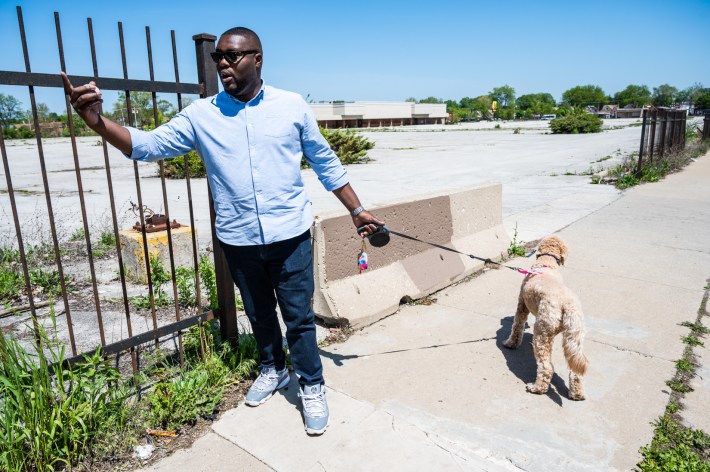 Mosley plans to work with the Far South Community Development Corporation to transform a vacant Jewel-Osco into a bustling development. 
Mosley also wants to welcome more affordable housing, support new restaurants and businesses and create a space "where people can celebrate birthdays" — one of the top requests he received on the campaign trail, he said. 
In the ward, Halsted Street has the potential to be "our Black Wall Street," Mosley said. 
"I'm excited. I think we have an amazing opportunity before us," Mosley said. "We have the communities, the income and the land to develop. It just takes real leadership and strong collaboration and coordination." 
Growing up, Mosley said he felt challenged to "go out and get the best and bring it back," he said. His journey is a testament to what happens "when a community invests in its people and its children."
You might find Mosley taking a walk with his dog, Sundae, along the Major Taylor Trail or grabbing a bite to eat at his favorite restaurant, Lior's Cafe.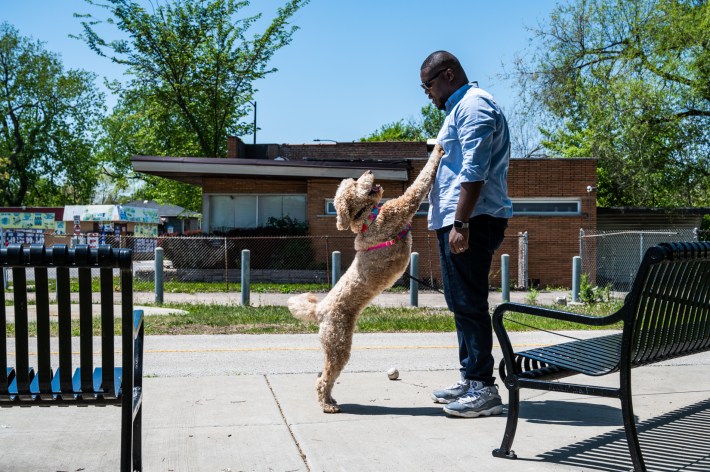 Neighbors can begin visiting Mosley at his office at 10801 S. Halsted in June, he said. It's in the heart of the new 21st Ward. 
"Many folks are proud of this moment and what it represents, which I think is something much bigger than me," Mosley said. "I'm ready to do the work, and my hope is that we're the best ward in the city. I think we have everything to make it so. We just have to do the work." 
Listen to "It's All Good: A Block Club Chicago Podcast":