CHICAGO — The "one and only" Marge Summit was an "outspoken fireball," fierce fighter for LGBTQ+ rights and a "great friend," her loved ones said.
The longtime activist and beloved lesbian activist died May 16 at 87 after a stroke. Summit's legacy lives on as LGBTQ+ Chicagoans enjoy the rights and freedoms she helped fight for, said her friend, Owen Keehnen, an LGBTQ+ historian.  
"The way I see it, we wouldn't be where we are today if she hadn't been around. It's that simple," Keehnen said. "She always stood her ground, and she loved the LGBTQ+ community. If you messed with the LGBTQ+ community, you were messing with Marge.
"There will never be another Marge Summit, she was just one of those elders who cut the path; and every day, we are living off the rights and privileges she fought for."
Summit ran former LGBTQ+ bar His 'n Hers. She was known for giving her time, energy and money to countless community organizations that helped the LGBTQ+ community, according to the Chicago LGBT Hall of Fame, which inducted Summit in 1993.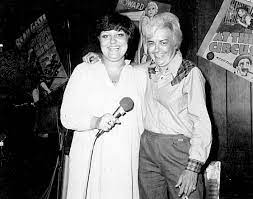 Summit was a "force to be reckoned with," said her friend, Kathryn Munzer. She was sharp with a "feisty attitude," Munzer said. 
"She was a real old-school dyke, and that's what people loved about her," said longtime friend Gary Chichester. "She was always up for a naughty story or joke. If you gave her s—, she'd give it right back to you, but she was a dear friend. She was a real tough broad, in the kindest way." 
David Boyer said there aren't many stories "fit for print" he could share about Summit, one of the first friends he made when he moved to Chicago in 1976. 
"We'd always trade vicious barbs back and forth until people around us thought we wanted to kill each other," Boyer said. "And then we'd just laugh and laugh. We loved to give each other a hard time." 
Munzer said Summit had a way of storytelling that made listeners feel like they were actually there. 
"All the younger lesbians really took to her because she had so much fun telling her stories," Munzer said. "I'm glad she was able to remind us all of our history and got the chance to share it with people who weren't around then, too." 
Summit understood she was a lesbian before she reached her teen years, she said in an interview with Keehnen published in the Windy City Times in 2017. Though Summit's parents kicked her out, she graduated from Chicago Vocational High School and didn't feel particularly self-conscious about her identity, she told Keehnen.
"Truthfully, what most impressed me about her was that she never believed she was the one in the wrong for being a lesbian," Keehnen said. "Even though she grew up in the early '50s, she never thought that being gay was her problem. She always felt like it was a matter of society catching up, and she was very protective of her community." 
Chichester said he "was honored to officiate" Summit's wedding with the love of her life, Janan Lindley, in 2014. The celebration was a country dance party packed with the couple's close friends and family members. 
"When she met Jahan, she almost turned into a different person," Munzer said. "It was really sweet because Marge always put up this really tough front, but Janan was such a sweetheart, and Marge was much softer with her." 
"They were just so in love. It made your heart feel good to see them together; they were so cute. Everyone who knew Marge was so happy for her, that she found Janan."
Lindley died about six months ago, which broke Summit's heart, Chichester said. 
Throughout Summit's life, she was a well-known community organizer who owned a variety of bars where she hosted fundraisers for the LGBTQ+ community and featured up-and-coming LGBTQ+ artists. 
One of Summit's bars, His 'n Hers was a co-gender LGBTQ+ bar that was open from 1975-1992, first on Lincoln Avenue, then underneath the Addison "L" Stop and finally on North Broadway Avenue in the 48th Ward. 
His 'n Hers was "like her baby," Keehnen said. The bar was intentionally inviting to people of all genders, which wasn't common at the time, said Chichester, who also worked in the bar industry.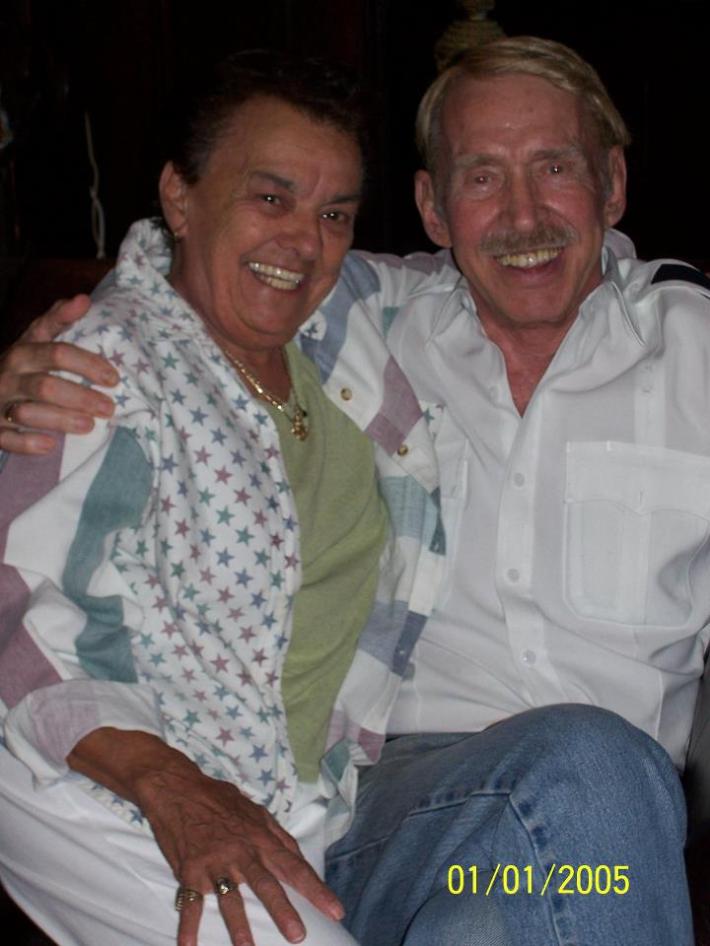 "Something I loved about His 'n Hers was the music and how it brought men and women together, which wasn't really heard of in gay bars back in those days," Chichester said. "She was a huge supporter of local LGBTQ+ talent, plus she had the best burgers and sausage sandwiches. She was proud of having a bar that brought people together." 
Everyone was welcome, but the bar served as a vital community space for LGBTQ+ people. In addition to hosting nightly community events and benefits, Summit served holiday dinners for people who didn't have supportive families to go home to. 
"It was more than a money-making venture to her. The bar was a community asset," Keehnen said. "She did more than she ever needed to do, and her bar served a much larger role." 
His 'n Hers was among the first LGBTQ+ bar to offer live entertainment, including open mic nights where a variety of artists were invited to showcase their talents. Summit produced an album, "Gay and Straight Together," that featured His n' Hers performers. Her support and encouragement helped to propel many artists forward in their careers, her supporters said. 
Among the artists that performed at His 'n Hers were Ginni Clemmens, Tricia Alexander, Lori Noelle, Kristin Lems, Paula Walowitz and Toni Armstrong Jr., Jorjet Harper, Dev Singh, the Wacker Drive vocal trio, operatic comedienne Sharon Carlson and, at that time, new comic Judy Tenuta, according to Summit's obituary. 
Summit allowed numerous community organizations to use the bar to raise funds and frequently held her own fundraisers, particularly during the HIV/AIDS crisis in the '80s.
"She was a quiet benefactor in a lot of ways, especially as she got older," Keehnen said. "She was always donating money behind the scenes, making sure people were taken care of. She felt such a responsibility to her community." 
One of the organizing campaigns Summit was most proud of was the Gay Dollar campaign she helped start in the late 80's, Chichester said. Summit and her friend Frank Kellas wanted to show how much LGBTQ+ people contribute to the local economy, and they started marking every dollar they touched with a red stamp that said, "Gay $." 
"It made a difference because people started to see the power our community had within the economy," Boyer said. "It made people uncomfortable too because they didn't like to know that homosexuals had touched the bill that was in their hand." 
Summit distributed the stamps in gay bars throughout Chicago and ultimately stamped thousands of $1 bills. She was told to stop by law enforcement, but she persisted, Boyer said. 
"She was getting into all kinds of trouble with that, but she proved herself right, so they couldn't touch her," Chichester said.
Throughout Summit's life, Boyer admired how her friend continuously found subtle ways to make people understand their prejudices against the LGBTQ+ community were absurd. 
"She wanted people to feel uncomfortable and was always able to just tick them off a little," Boyer said. "Everything she did was to make a point about who we are and question the ways people considered us a threat.
"She always found some way to make the point that society's preconceived notions are an issue, and that made her a hero to me." 
Listen to "It's All Good: A Block Club Chicago Podcast":